Photos: Hillary Clinton and Bill Clinton Attend PBS's MAYA ANGELOU: AND I STILL RISE Preview in NYC
Last night, February 16, 2017, at a special preview event for the new documentary "American Masters -- Maya Angelou: And Still I Rise" at The Schomburg Center for Research in Black Culture (New York, NY), Dr. Maya Angelou's grandson Colin Johnson, Co-Founder and Principal of Caged Bird Legacy, LLC, presented Secretary Hillary Rodham Clinton and President Bill Clinton with a plaque of Dr. Maya Angelou's inauguration poem, "On The Pulse of Morning," that flew on the Orion Exploration Flight Test-1 (EFT-1) December 5, 2014. Scroll down for photos!
American Masters -- Maya Angelou: And Still I Rise premieres nationwide Tuesday, February 21 at 8 p.m. on PBS (check local listings) and is available on DVD from PBS Distribution--the day Malcolm X was assassinated back in 1965. He and Dr. Maya Angelou's work together and her relationship with James Baldwin are discussed in the film, which also features new interviews with Dr. Angelou (filmed just before her death in 2014), Oprah Winfrey, Common, President Clinton, Secretary Clinton, and others. Directed and produced by Bob Hercules and Rita Coburn Whack.
American Masters -- Maya Angelou: And Still I Rise is part of a full line-up of Black History Month programming on PBS, which celebrates the diversity of America with documentaries and specials that highlight the African-American experience. Visit PBS.org for the full list of programs.
Photo Credit: Joseph Sinnott/©2017 WNET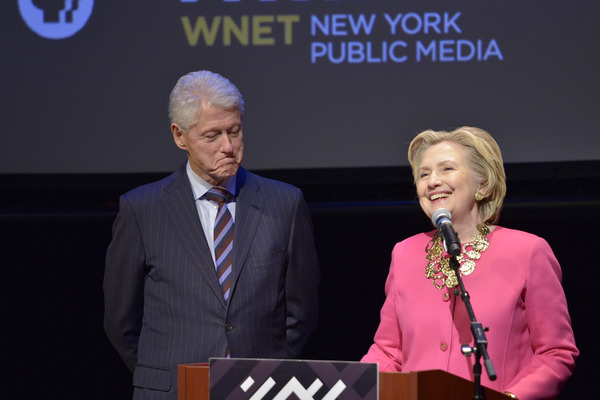 President Bill Clinton and Secretary Hillary Clinton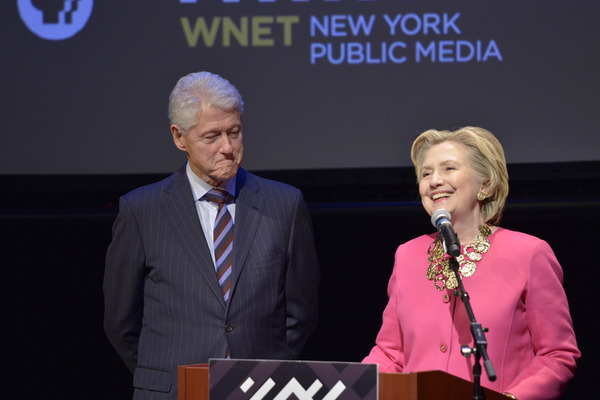 President Bill Clinton and Secretary Hillary Clinton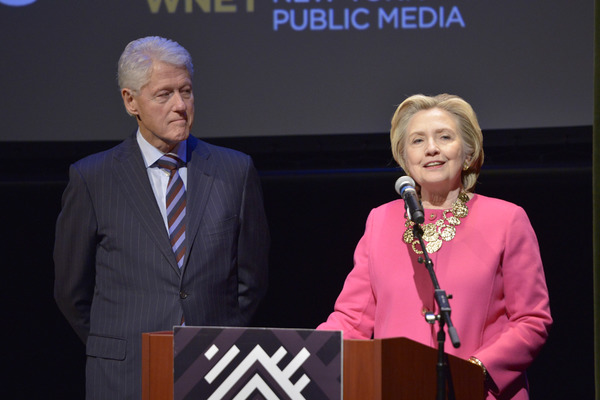 President Bill Clinton and Secretary Hillary Clinton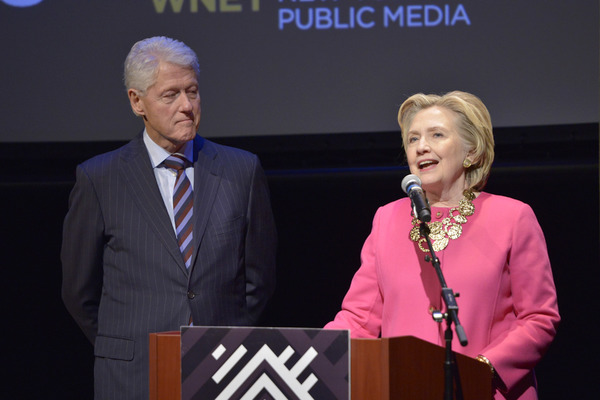 President Bill Clinton and Secretary Hillary Clinton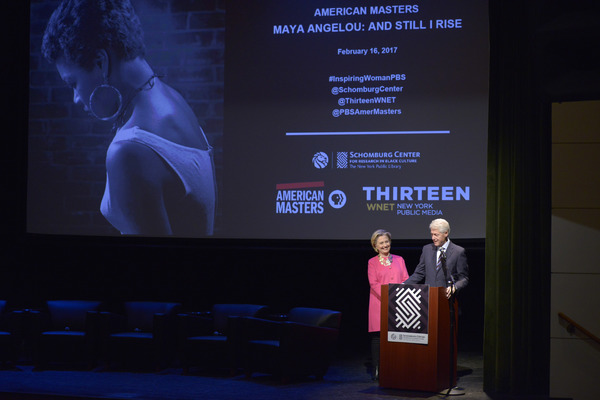 President Bill Clinton and Secretary Hillary Clinton

Secretary Hillary Clinton and President Bill Clinton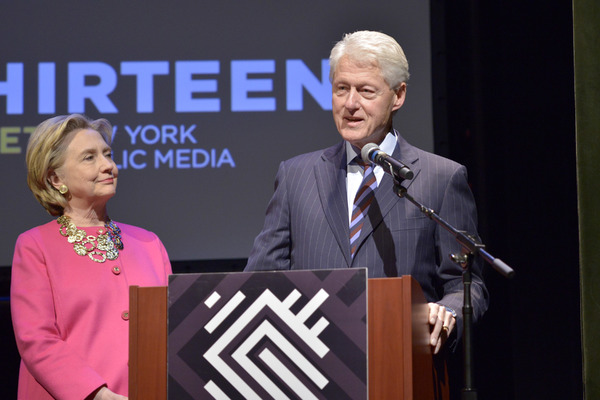 Secretary Hillary Clinton and President Bill Clinton

Secretary Hillary Clinton and President Bill Clinton

Secretary Hillary Clinton and President Bill Clinton with Dr. Maya Angelou's grandson Colin Johnson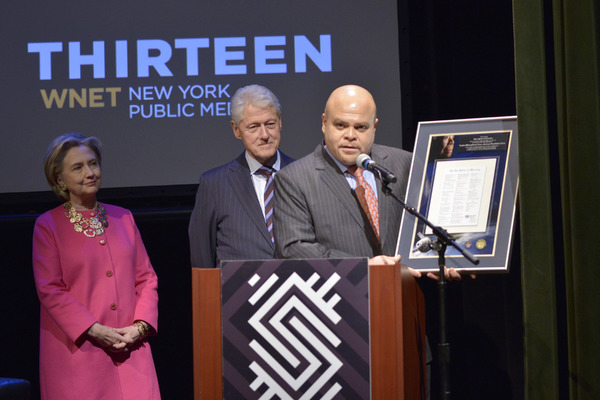 Secretary Hillary Clinton and President Bill Clinton with Dr. Maya Angelou's grandson Colin Johnson, Co-Founder and Principal of Caged Bird Legacy, LLC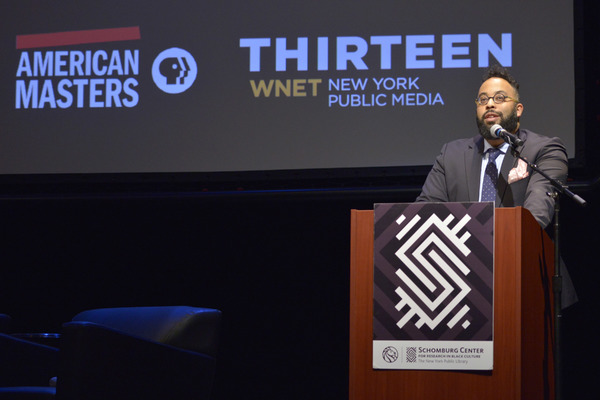 Kevin Young, Director, Schomburg Center for Research in Black Culture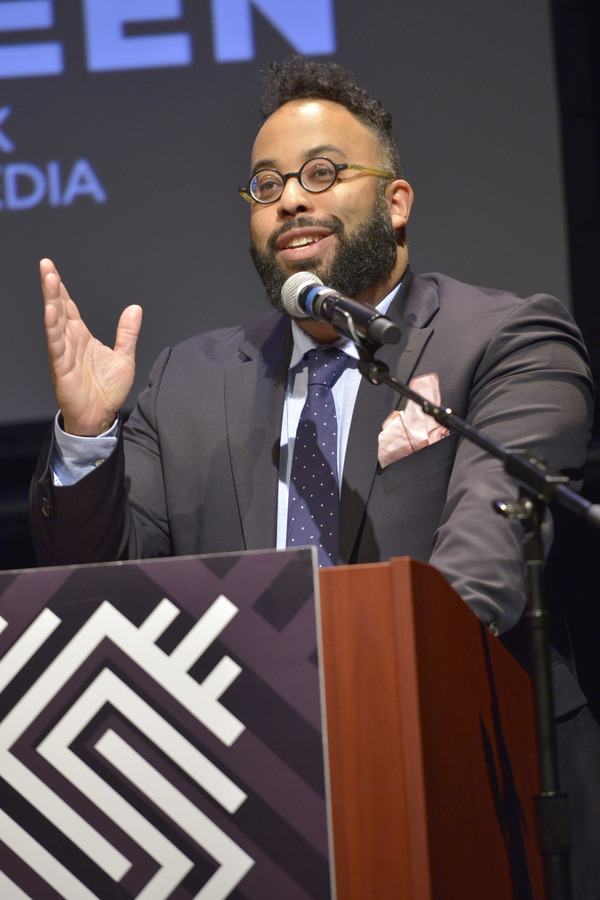 Kevin Young, Director, Schomburg Center for Research in Black Culture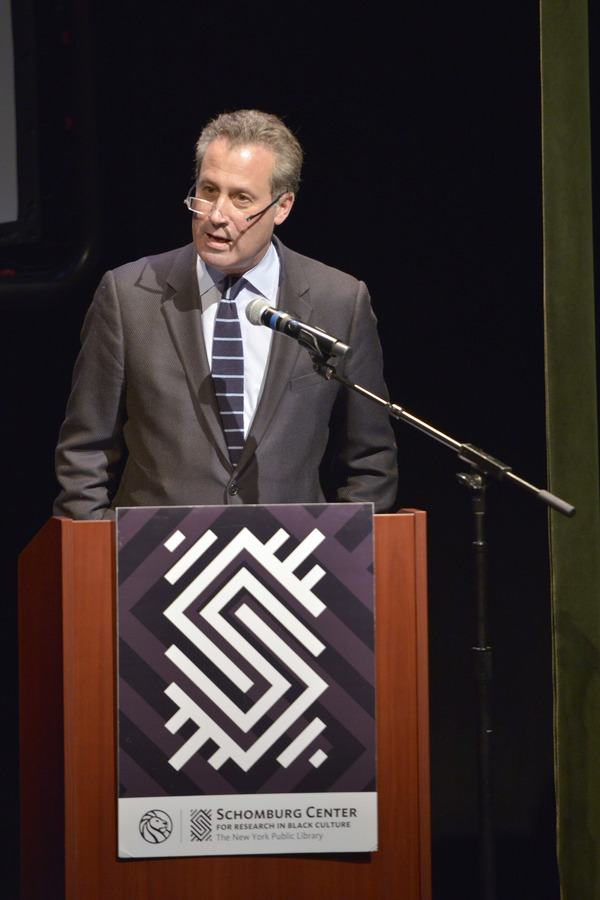 Tony Marx, President and CEO, New York Public Library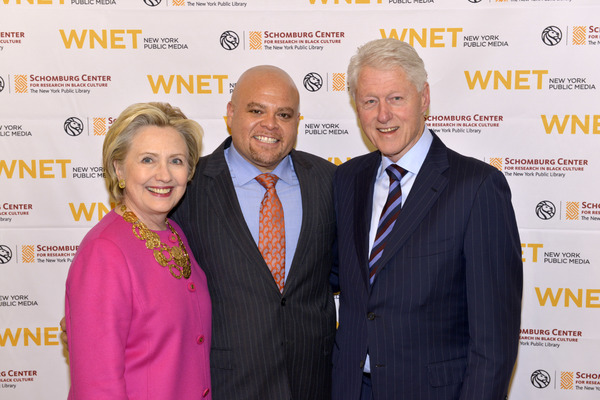 Secretary Hillary Clinton and President Bill Clinton with Dr. Maya Angelou's grandson Colin Johnson, Co-Founder and Principal of Caged Bird Legacy, LLC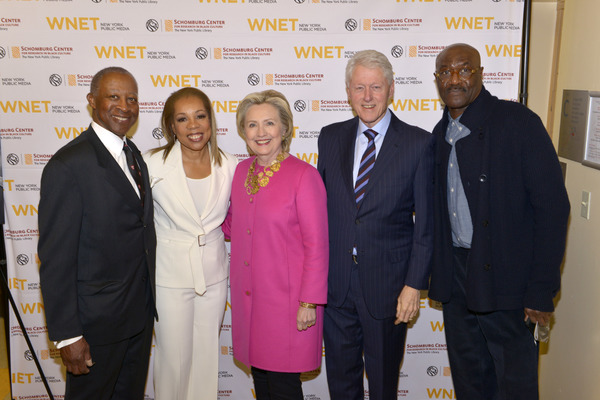 Hal Whack, "American Masters -- Maya Angelou: And Still I Rise" filmmaker Rita Coburn Whack, Secretary Hillary Clinton, President Bill Clinton, and Delroy Lindo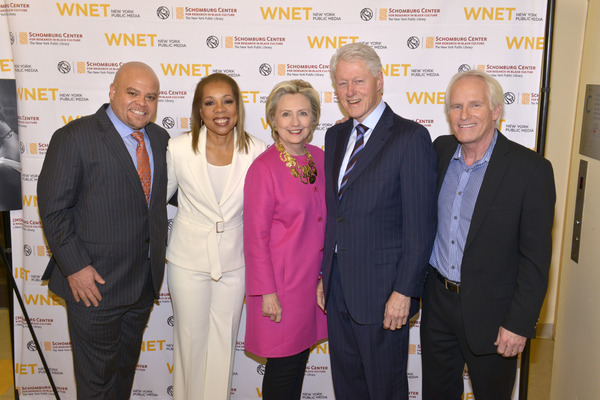 Dr. Maya Angelou's grandson Colin Johnson, Co-Founder and Principal of Caged Bird Legacy, LLC, "American Masters -- Maya Angelou: And Still I Rise" filmmaker Rita Coburn Whack, Secretary Hillary Clinton, President Bill Clinton, and "American Masters -- Maya Angelou: And Still I Rise" filmmaker Bob Hercules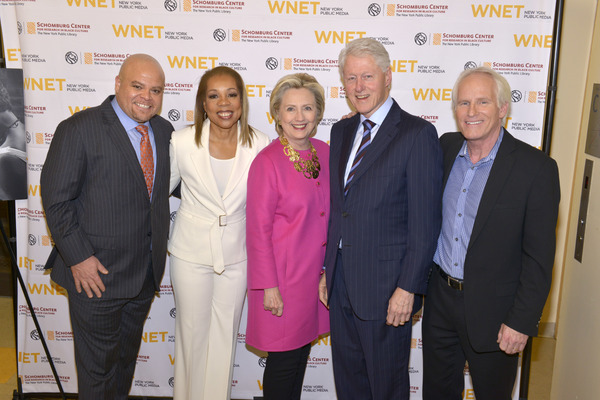 Dr. Maya Angelou's grandson Colin Johnson, Co-Founder and Principal of Caged Bird Legacy, LLC, "American Masters -- Maya Angelou: And Still I Rise" filmmaker Rita Coburn Whack, Secretary Hillary Clinton, President Bill Clinton, and "American Masters -- Maya Angelou: And Still I Rise" filmmaker Bob Hercules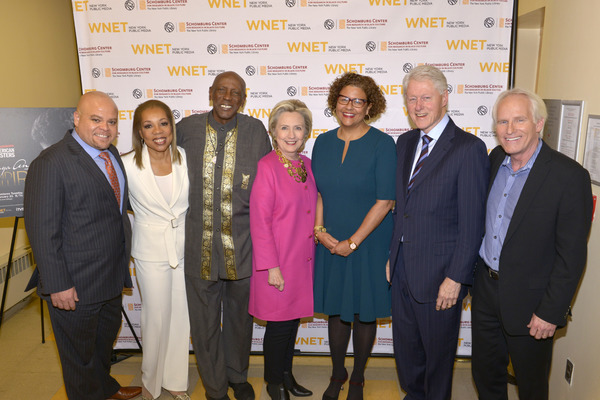 Dr. Maya Angelou's grandson Colin Johnson, Co-Founder and Principal of Caged Bird Legacy, LLC, "American Masters -- Maya Angelou: And Still I Rise" filmmaker Rita Coburn Whack, Louis Gossett, Jr., Secretary Hillary Clinton, Elizabeth Alexander, Director, Creativity and Free Expression, Ford Foundation, President Bill Clinton, and "American Masters -- Maya Angelou: And Still I Rise" filmmaker Bob Hercules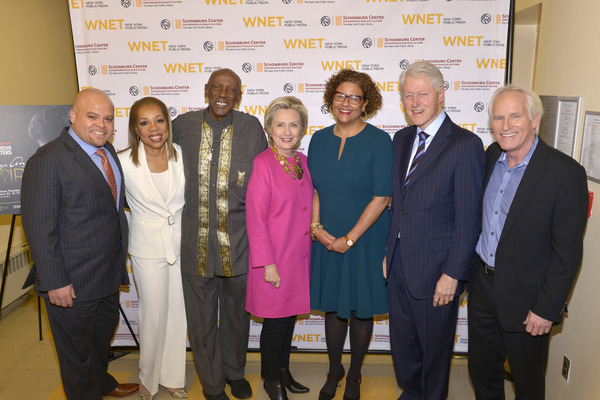 Dr. Maya Angelou's grandson Colin Johnson, Co-Founder and Principal of Caged Bird Legacy, LLC, "American Masters -- Maya Angelou: And Still I Rise" filmmaker Rita Coburn Whack, Louis Gossett, Jr., Secretary Hillary Clinton, Elizabeth Alexander, Director, Creativity and Free Expression, Ford Foundation, President Bill Clinton, and "American Masters -- Maya Angelou: And Still I Rise" filmmaker Bob Hercules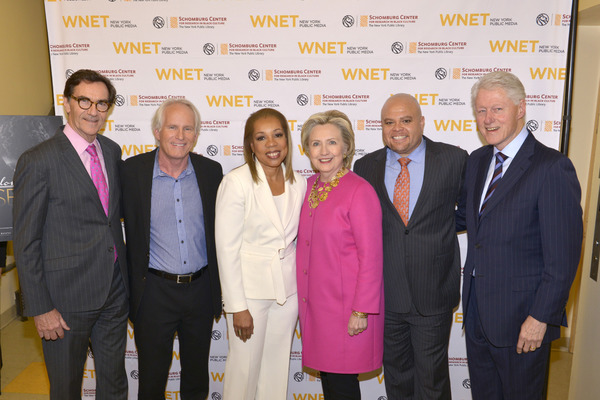 Stephen Segaller, VP of Programming, WNET, "American Masters -- Maya Angelou: And Still I Rise" filmmakers Bob Hercules and Rita Coburn Whack, "American Masters -- Maya Angelou: And Still I Rise" filmmaker Rita Coburn Whack, Secretary Hillary Clinton, Dr. Maya Angelou's grandson Colin Johnson, Co-Founder and Principal of Caged Bird Legacy, LLC, and President Bill Clinton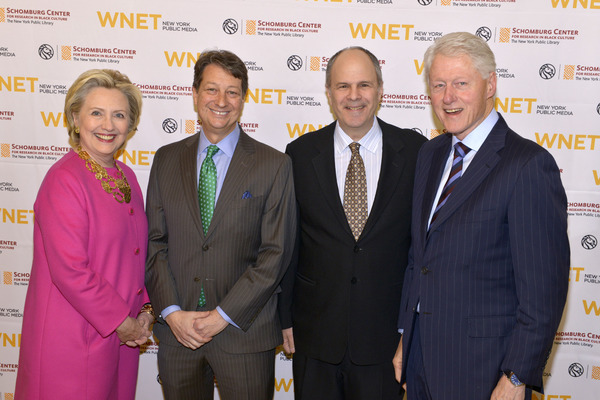 Secretary Hillary Clinton, Neal Shapiro, President and CEO of WNET, Michael Kantor, Executive Producer of "American Masters," and President Bill Clinton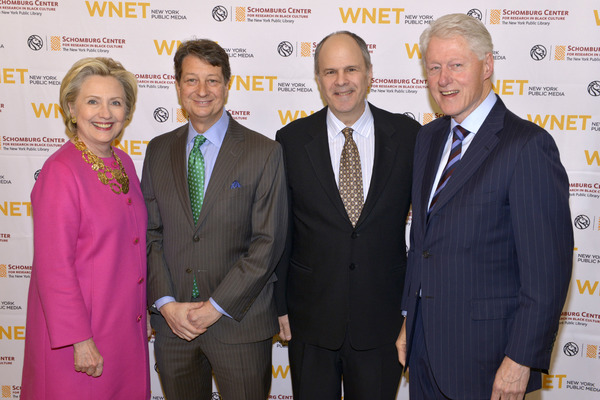 Secretary Hillary Clinton, Neal Shapiro, President and CEO of WNET, Michael Kantor, Executive Producer of "American Masters," and President Bill Clinton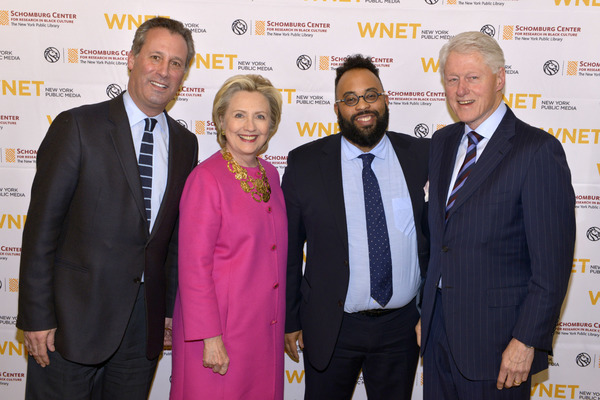 Tony Marx, President and CEO, New York Public Library, Secretary Hillary Clinton, Kevin Young, Director, Schomburg Center for Research in Black Culture, and President Bill Clinton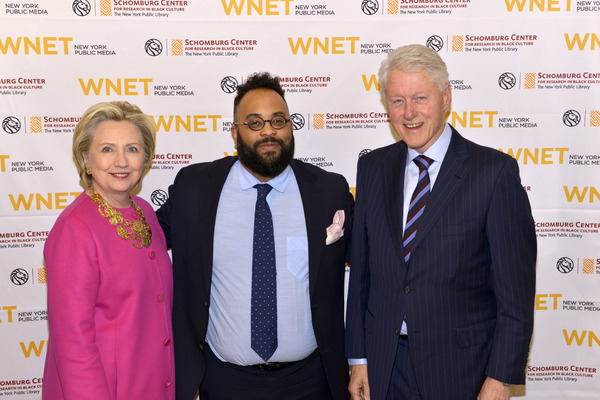 Secretary Hillary Clinton, Kevin Young, Director, Schomburg Center for Research in Black Culture, and President Bill Clinton