Photo Flash: Get A First Look At KISS ME, KATE at The 5th Avenue Theatre
Check out photos from the 5th Avenue Theatre's new production of Kiss Me, Kate. Kiss Me, Kate, a significant work in the canon of great musical theater, features a dynamic cast including Cayman Ilika as Lilli Vanessi/Kate, Ben Davis as Fred Graham/Petruchio, Clyde Alves as Bill Calhoun/Lucentio and Robyn Hurder as Lois Lane/Bianca.
Kiss Me, Kate also features an acclaimed local lineup of 5th Avenue Theatre favorites including Allen Fitzpatrick as General Howell, Allen Galli as Second Man, Sarah Russell as Hattie, Jeff Steitzer as Harry/Batista, Ty Willis as Paul and Richard Ziman as First Man.
Playing April 6-29, 2018 (opening Friday, April 13, 2018), tickets for Kiss Me, Kate start at $29 and are on sale now. They can be purchased at www.5thavenue.org, by phone at 206-625-1900 or at the Box Office at 1308 5th Avenue in Downtown Seattle.
Kiss Me, Kate is the multi-Tony Award®-winning Cole Portermasterpiece that set the standard for great musicals and then broke the mold. Inspired by the real life story of Alfred Lunt and Lynn Fontanne, the undisputed king and queen of Broadway from the 1920s to the 1950s, this sparkling sensation is, at its core, a true battle of the sexes. A charming leading man and his superstar ex-wife are starring in a production of Shakespeare's The Taming of The Shrew.
As they swing from love to loathing and back again, their behind-the-scenes battles spill on to the stage and shine a bright light on long-standing historic issues of gender inequality. Kiss Me, Kate is a fantastic evening of amazing entertainment, celebrated music, fabulous dance, Great Performances and a little something more to tell us about how far we have come and how far we still have to go.
Photos by Mark Kitaoka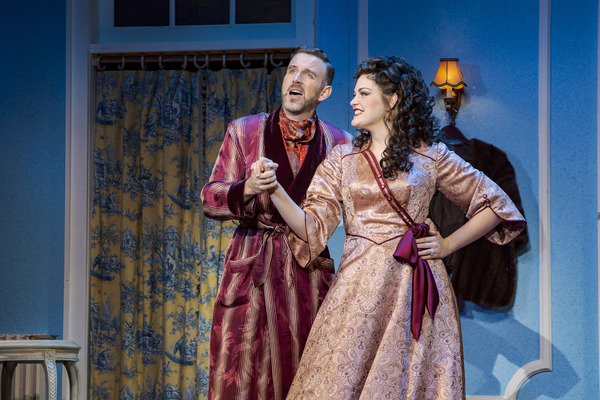 Ben Davis as FrEd Graham/Petruchio and Cayman Ilika as Lilli Vanessi/Katharine in Kiss Me, Kate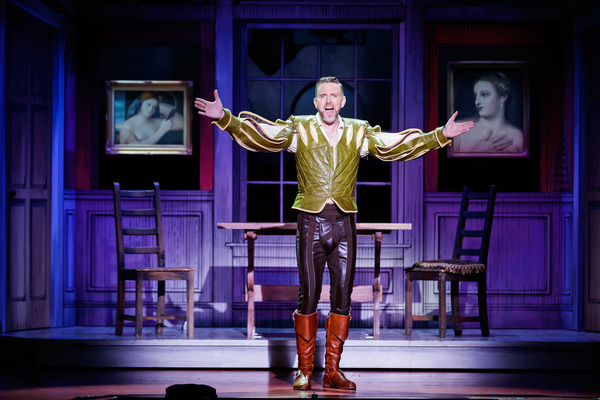 Ben Davis stars as FrEd Graham/Petruchio in Kiss Me, Kate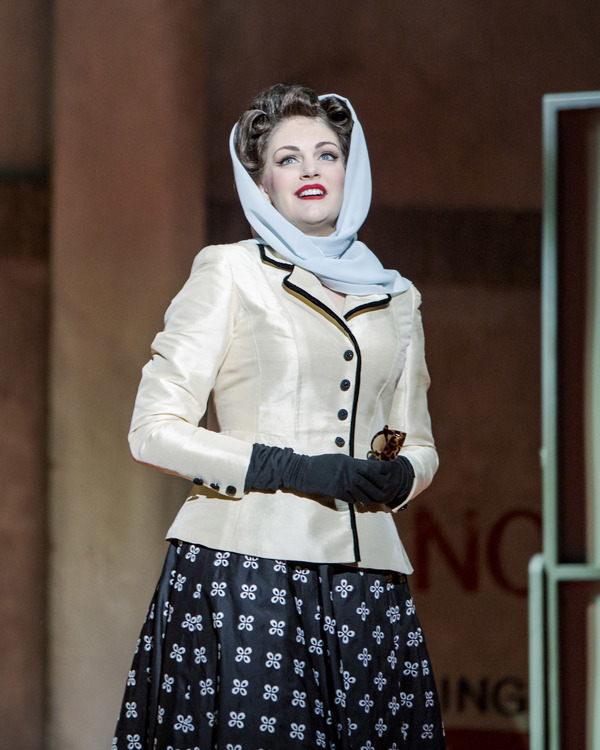 Cayman Ilika as Lilli Vanessi/Katharine and Kate in Kiss Me, Kate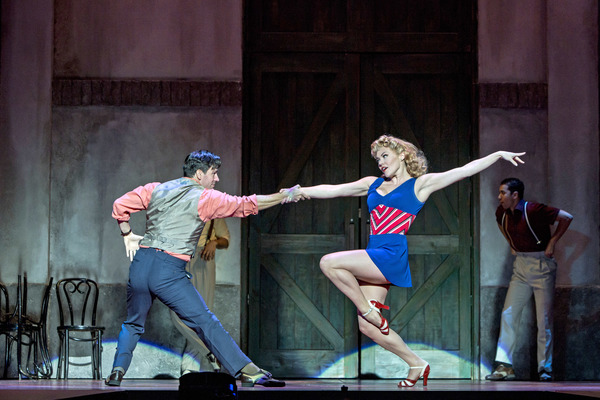 Clyde Alves as Bill Calhoun/Lucentio and Robyn Hurder as Lois Lane/Bianca in Kiss Me, Kate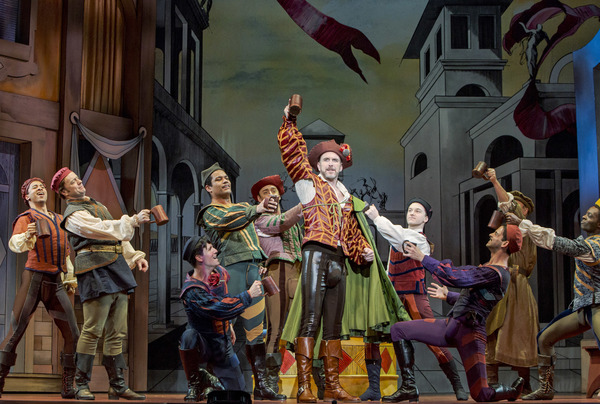 Ben Davis as FrEd Graham/Petruchio and the company of Kiss Me, Kate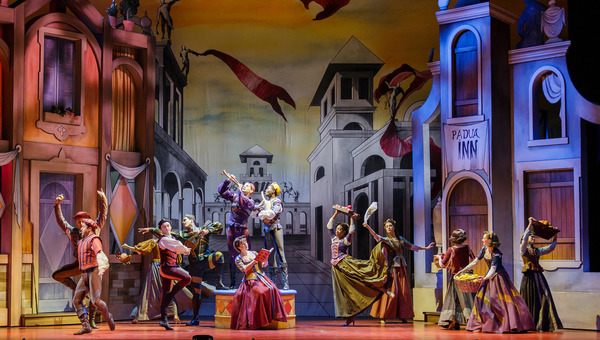 the company of Kiss Me, Kate at The 5th Avenue Theatre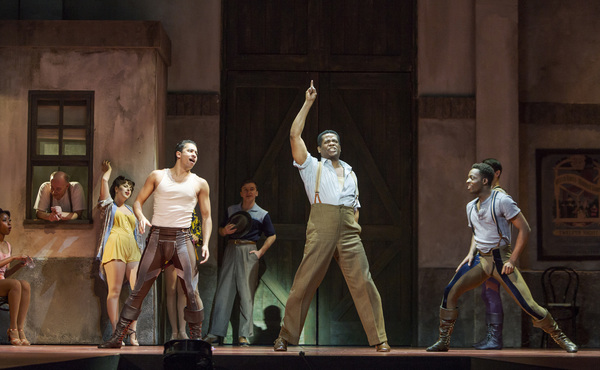 Ty Willis as Paul and the company of Kiss Me, Kate at The 5th Avenue Theatre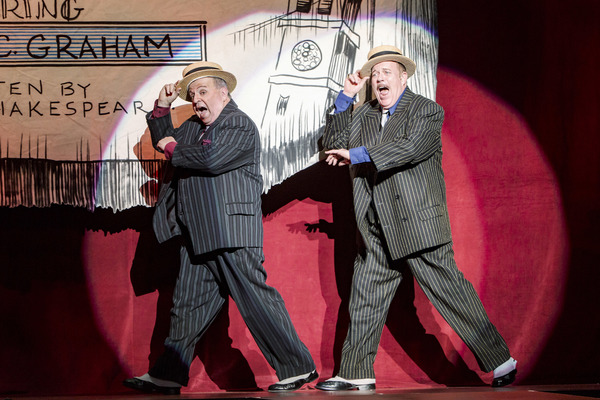 Allen Galli as Second Man and Richard Ziman as First Man in Kiss Me, Kate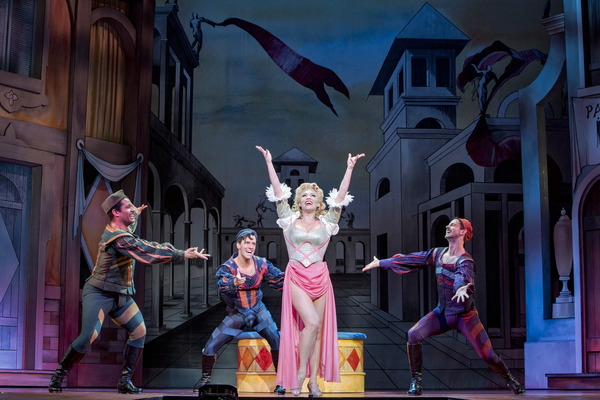 Robyn Hurder as Lois Lane/Bianca with Richard Peacock, Clyde Alves and Con O'Shea-Creal in Kiss Me, Kate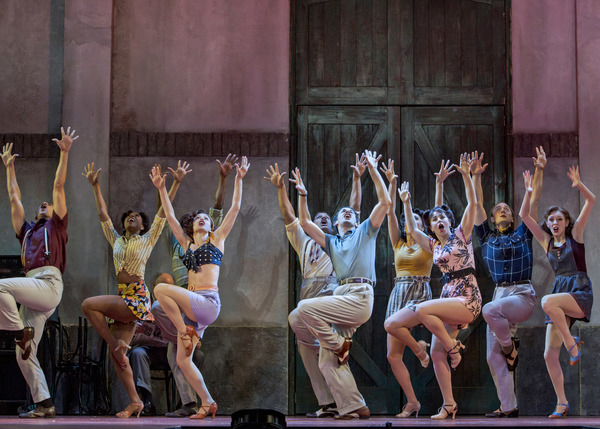 the company of Kiss Me, Kate at The 5th Avenue Theatre