Photo Flash: Fordham's CENTAUR BATTLE OF SAN JACINTO, Now Thru 10/12
New York, October 11, 2012 - The Fordham College Theater Program at Lincoln Center, which is chaired by two-time Obie Award-winning actor and director Matthew Maguire, opens its newest season, tackling extremism as theme, with the New York premiere of Ruth Margraff's "Centaur Battle of SAN JACINTO" (an extended barroom brawl) at Pope Auditorium at Fordham College (113 West 60th Street [at Columbus Ave.]) until Friday, October 12.
Directed by another Obie Award-winning director Ralph Peña, "'Centaur Battle...' is an abstraction on the events and the historical figures surrounding the fateful Battle of SAN JACINTO (1836), in which General Sam Houston and the Texan army won nearly one million square miles of territory for the United States from Mexico by slaughtering 630 Mexicans in 18 minutes, ignoring repeated orders to ceasefire," according to the show's production notes.
"Centaur Battle..." dissects, explodes, examines, and questions the universal themes of masculinity, leadership, and the eternal human tendency towards extreme violence.
Its cast, playing multiple roles, include Anna Crivelli, Quinn Coughlin, Dan Kleinmann, Marshal Thurman, Tom Feeney, and Emily Stout.
Joey Mendoza is set designer; Becky Bodurtha is costume designer; Chad McArver is lighting designer; David Van Tieghem is sound designer; and Tim Zay is fight choreographer.
For tickets, call 212-636-6340.
Photos by Fordham College Theater Program at Lincoln Center


The Fordham College Theater Program at Lincoln Center presents CENTAUR BATTLE OF SAN JACINTO

The Fordham College Theater Program at Lincoln Center presents CENTAUR BATTLE OF SAN JACINTO

The Fordham College Theater Program at Lincoln Center presents CENTAUR BATTLE OF SAN JACINTO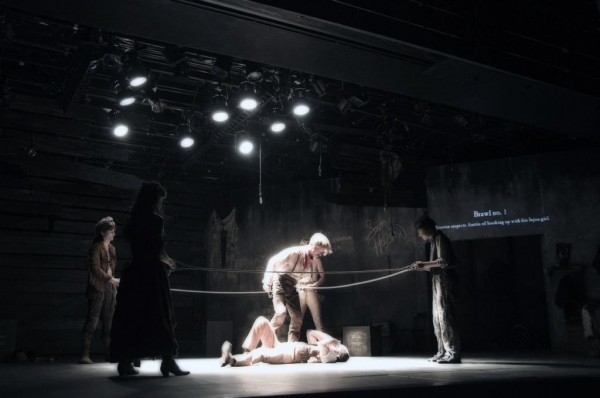 The Fordham College Theater Program at Lincoln Center presents CENTAUR BATTLE OF SAN JACINTO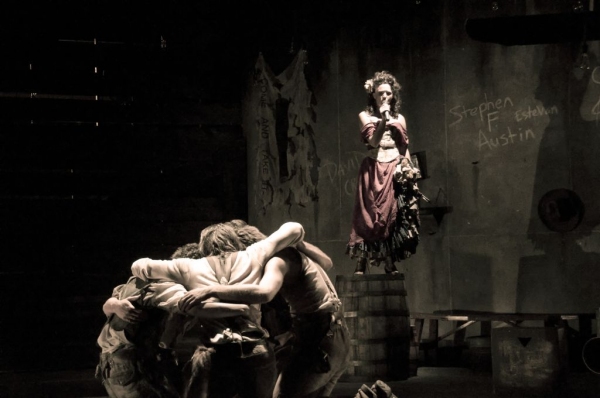 The Fordham College Theater Program at Lincoln Center presents CENTAUR BATTLE OF SAN JACINTO

The Fordham College Theater Program at Lincoln Center presents CENTAUR BATTLE OF SAN JACINTO

The Fordham College Theater Program at Lincoln Center presents CENTAUR BATTLE OF SAN JACINTO

The Fordham College Theater Program at Lincoln Center presents CENTAUR BATTLE OF SAN JACINTO

The Fordham College Theater Program at Lincoln Center presents CENTAUR BATTLE OF SAN JACINTO

Related Articles
I am a public relations and marketing communication professional who works with CEOs and young professionals across the globe to further hone their creativity, stakeholders' (read more...)