Latest News on SAN JACINTO:
Latest News on SAN JACINTO
SAN JACINTO News
Splash House Sets Dates For 10 Year Anniversary Season
by Chloe Rabinowitz - Feb 2, 2023
Splash House 2023 returns this summer for its second triple-weekender season June 9-11, August 11-13, and August 18-20.
Idyllwild Arts Hires LA-Based Fashion Designer
by Stephi Wild - Jul 11, 2022
Iconic arts school, Idyllwild Arts announces the hiring of LA-based fashion designer Kentaro Kameyama as the Chair of Idyllwild Arts Academy's Fashion Design Department. The position commences this fall and the winner of season 16's Project Runway, Kentaro Kameyama, will be living between West Hollywood and Idyllwild so he can teach his classes in person.
Splash House Announces Artist Lineups For August 2022 Weekenders
by A.A. Cristi - Jun 28, 2022
Iconic summer festival series Splash House has announced the artist lineups for the second and third editions of its newly expanded triple weekend season in 2022.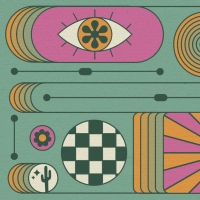 Splash House Announces June 2022 Weekend Lineup
by Stephi Wild - May 17, 2022
Celebrating its ninth edition, Splash House has established itself as a perennial favorite in the summer festival calendar, fusing forward-thinking electronic music, poolside partying, and resort amenities with the desert landscapes of Palm Springs. Splash House is now set to make a return to desert for an expanded three weekends this summer, taking place June 10-12, August 12-14, and August 19-21.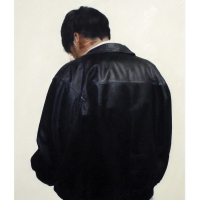 Idyllwild Arts Academy to Present Spring 2022 Showcase
by Chloe Rabinowitz - Apr 19, 2022
Idyllwild Arts Academy will present its Spring 2022 off-site student exhibition reception, catering to Idyllwild Arts family of supporters in the Desert Cities.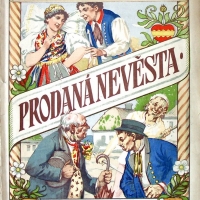 THE BARTERED BRIDE Will Be Performed at the Czech Museum Center Houston
by Stephi Wild - Nov 11, 2021
The Czech Center Museum of Houston has announced the performance of Bedrich Smetana's opera, 'The Bartered Bride'.
BWW Preview: JIM BORAX'S CALIFORNIA CABARET Will Appear at the Rancho Mirage Amphitheater on November 10, 2021
by Audrey Liebross - Nov 5, 2021
JIM BORAX'S CALIFORNIA CABARET will appear at the Rancho Mirage Amphitheater on November 10, 2021, at 7 pm. The no-charge performance will feature Broadway hits and songs from the Great American Songbook.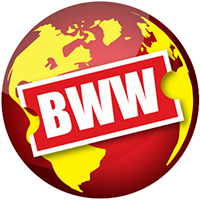 Houston Chamber Choir Presents 'Candlelight Christmas' This Holiday Season
by Stephi Wild - Nov 4, 2021
The Grammy Award-winning Houston Chamber Choir, under the direction of Robert Simpson, presents "Candlelight Christmas" for its annual holiday concert, in which joyful music of the season will resound through the candlelit beauty of Christ Church Cathedral in downtown Houston.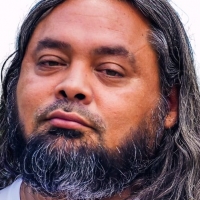 Kiko Villamizar Announces New Single "Todo El Mundo"
by A.A. Cristi - Nov 3, 2021
Austin based artist Kiko Villamizar has announced his title single and video from his upcoming album Todo El Mundo. The song is out November 12th with an amazing Claymation video that already won 'Best Music Video' at the Lost River Film Festival.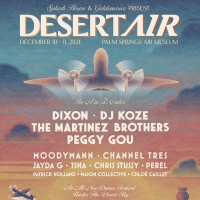 Splash House & Goldenvoice Announce New Palm Springs Festival With Peggy Gou, The Martinez Brothers & More
by Chloe Rabinowitz - Sep 20, 2021
This December, Palm Springs is being reclaimed for another generation of adventure seekers, with the debut of Desert Air, creating a new legacy for electronic music in the Mojave. For more info, head to desertairfest.com.
SAN JACINTO Videos
VIDEO: El Dusty Releases 'Cumbia Anthem ft. Happy Colors'
by BWW News Desk - Oct 9, 2015
Raised and rooted in Corpus Christi, producer, DJ, and nu-cumbia pioneer El Dusty (born Horacio Oliveira) translates the Southern Texas border experience into new barrio anthems where the MPC2000 sampler and chopped clips of Latin music history collide. The 'Cumbia Anthem' music video and single, out now on Aftercluv Dancelab/Therapist/MeccaLani. Watch the video below!