Photo Flash: First Look at THE MINUTES by Tracy Letts at Steppenwolf
Previews are underway for Steppenwolf Theatre Company's highly anticipated world premiere of The Minutes by Pulitzer Prize and Tony Award-winning ensemble member Tracy Letts. BroadwayWorld has a first look at the cast in action below!
Under the direction of Artistic Director Anna D. Shapiro, the cast features the return of six ensemble membersKevin Anderson (Mr. Breeding), Ian Barford (Mr. Carp), Francis Guinan (Mr. Oldfield), James Vincent Meredith (Mr. Blake), Sally Murphy (Ms. Matz) and William Petersen (Mayor Superba). Completing the cast of this political comedy are Brittany Burch (Ms. Johnson), Cliff Chamberlain (Mr. Peel), Danny McCarthy (Mr. Hanratty), Penny Slusher (Ms. Innes) and Jeff Still (Mr. Assalone).
Tracy Letts, the writer of Linda Vista and August: Osage County, debuts a scathing new comedy about small-town politics and real-world power that exposes theugliness behind some of our most closely-held American narratives while asking each of us what we would do to keep from becoming history's losers.
Currently in previews, The Minutes opens on Sunday, November 19 and runs through December 31, 2017 in Steppenwolf's Downstairs Theatre, 1650 N Halsted St. Press performances are Sunday, November 19 at 6pm and Tuesday, November 21 at 7:30pm.
Single tickets to The Minutes ($20-$105, subject to change) are available through Audience Services at 312-335-1650 or steppenwolf.org.
Photo Credit: Michael Brosilow


Jeff Still (Mr. Assalone), ensemble member William Petersen (Mayor Superba) and ensemble member Kevin Anderson (Mr. Breeding)

Ensemble member William Petersen (Mayor Superba) and Cliff Chamberlain (Mr. Peel)

Cliff Chamberlain (Mr. Peel)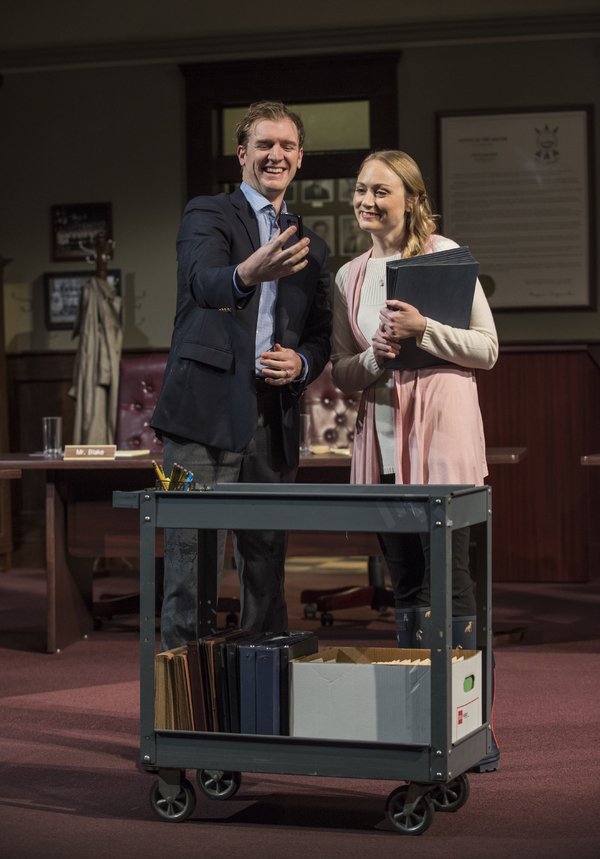 Cliff Chamberlain (Mr. Peel) and Brittany Burch (Ms. Johnson)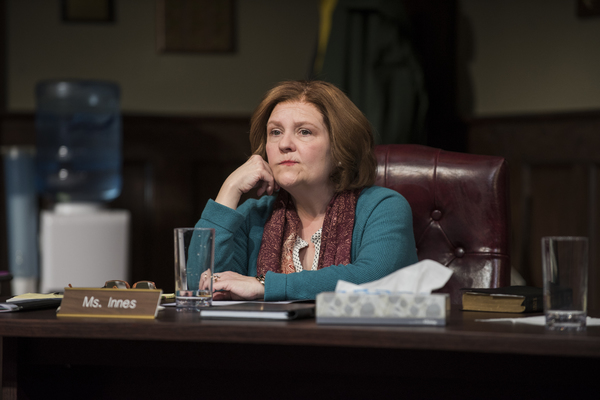 Penny Slusher (Ms. Innes)

Ensemble member James Vincent Meredith (Mr. Blake) and Cliff Chamberlain (Mr. Peel)

Bittany Burch (Ms. Johnson) in

Ensemble member Kevin Anderson (Mr. Breeding) and Penny Slusher (Ms. Innes)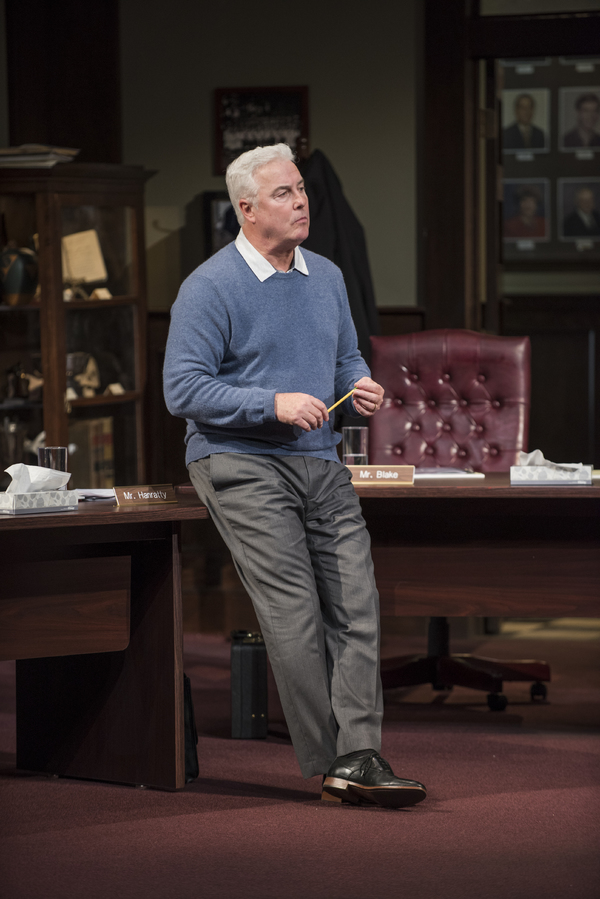 Ensemble member William Petersen (Mayor Superba)

Jeff Still (Mr. Assalone), Danny McCarthy (Hanratty), Cliff Chamberlain (Mr. Peel), ensemble member William Petersen (Mayor Superba) and ensemble member James Vincent Meredith (Mr. Blake)

(sitting) Brittany Burch (Ms. Johnson), Danny McCarthy (Mr. Hanratty) and ensemble member James Vincent Meredith (Mr. Blake) and (standing) Cliff Chamberlain (Mr. Peel) and ensemble member William Petersen (Mayor Superba)

(sitting) Danny McCarthy (Mr. Hanratty) and Jeff Still (Mr. Assalone) and (standing) Cliff Chamberlain (Mr. Peel) and ensemble member William Petersen (Mayor Superba)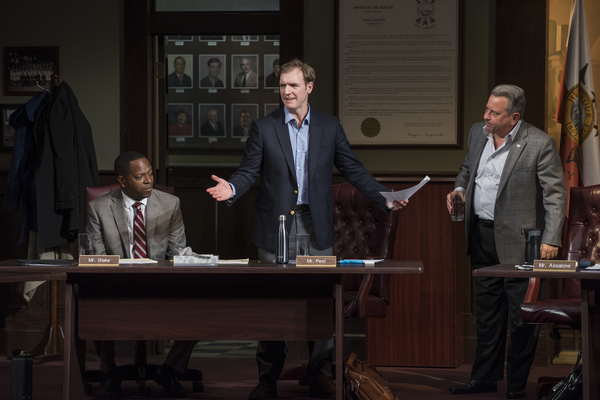 Ensemble member James Vincent Meredith (Mr. Blake), Cliff Chamberlain (Mr. Peel) and Jeff Still (Mr. Assalone)

Ensemble member Francis Guinan (Mr. Oldfield)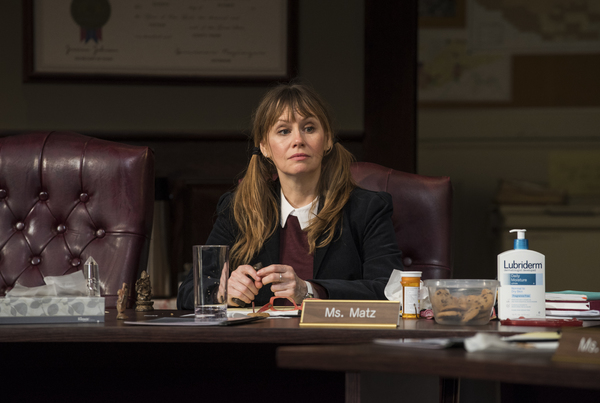 Ensemble member Sally Murphy (Ms. Matz)

The cast of THE MINUTES at Steppenwolf Theatre Company