Photo Flash: First Look at THE DOPPELGANGER Starring Rainn Wilson
Steppenwolf Theatre Company presents the highly anticipated world premiere comedy, The Doppelgänger (an international farce) written by Chicagoland native Matthew-Lee Erlbach. Get a first look at the company below!
Directed by ensemble member Tina Landau (SpongeBob Squarepants: The Broadway Musical), this hilarious farce features an 11-member cast led by actor and comedian Rainn Wilson, well-known for his role as "Dwight Schrute" on NBC's award-winning comedy The Office, in the role of Thomas Irdley/Jimmy Peterson. The cast features Steppenwolf's newest ensemble member Celeste M. Cooper alongside fellow ensemble members Audrey Francis, Ora Jones, Sandra Marquez and James Vincent Meredith with acclaimed actors Michael Accardo, Whit K. Lee, Andy Nagraj and Karen Rodriguez.
In the dangerous back channels of international resource politics, a wealthy British businessman suffers an untimely accident just before a critical African copper deal is signed. So when his unwitting (and witless) American doppelgänger is thrust into negotiations to avert intercontinental disaster, chaos erupts, leaving us wondering: whose side are we supposed to be on...and who will save Africa?? The Doppelgänger (an international farce) is a hilarious, irreverent and timely look at the back-room deals that shape our world and the unlikely cast of characters who make them.
Previews begin April 5 (opening is Sunday, April 15) and runs through May 27, 2018 in Steppenwolf's Downstairs Theatre, 1650 N Halsted St. Press performances are Sunday, April 15 at 6pm and Tuesday, April 17 at 7:30pm. Single tickets ($20 - $109) are available through Audience Services (1650 N Halsted St), 312-335-1650 or steppenwolf.org.
Photo Credit: Michael Brosilow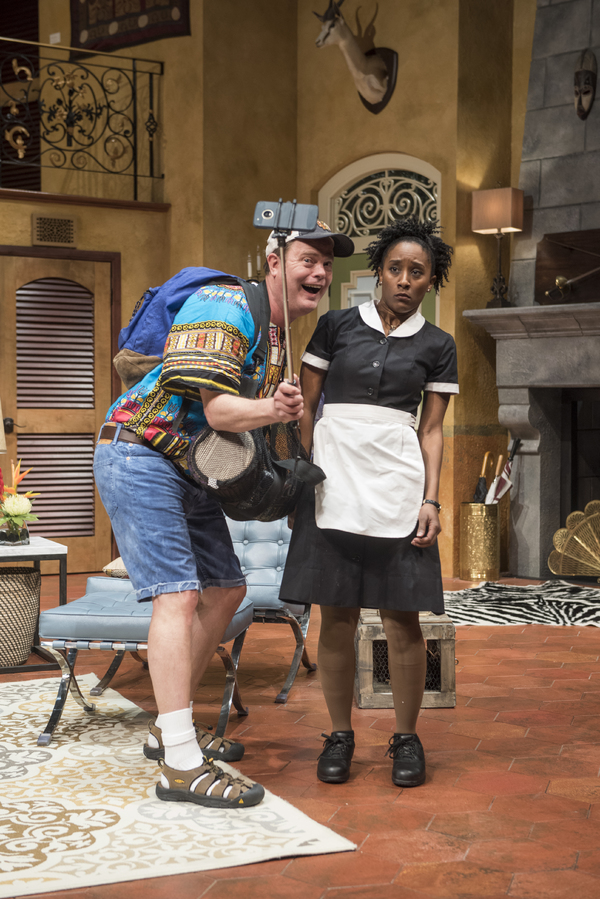 Rainn Wilson (Thomas Irdley/Jimmy Peterson) and ensemble member Celeste M. Cooper (Rosie Guerekoyame)

Celeste M. Cooper (Rosie Guerekoyame), Rainn Wilson (Thomas Irdley/Jimmy Peterson), Audrey Francis (Beatrix Geddes-Renwick) and Michael Accardo (General Stanley Harcourt)

Celeste M. Cooper (Rosie Guerekoyame) and Rainn Wilson (Thomas Irdley/Jimmy Peterson)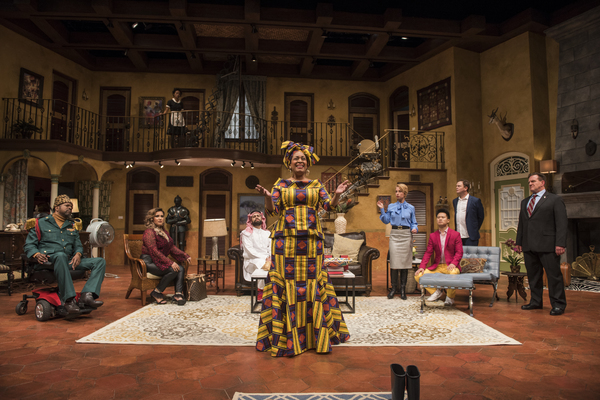 Ora Jones (Lolade Masaragba)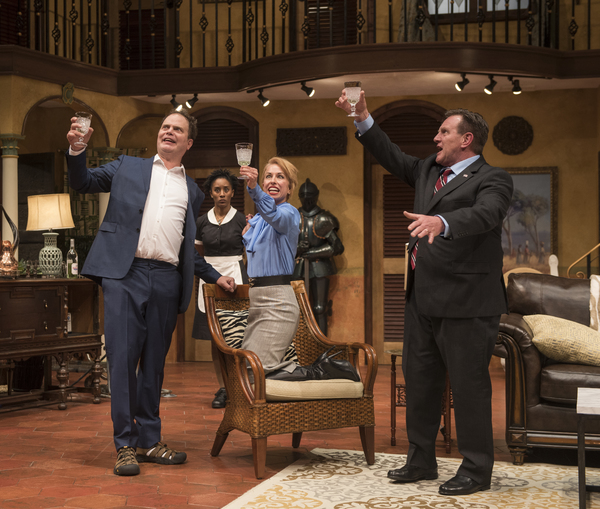 Rainn Wilson (Thomas Irdley/Jimmy Peterson), ensemble member Celeste M. Cooper (Rosie Guerekoyame), Audrey Francis (Beatrix Geddes-Renwick) and Michael Accardo (General Stanley Harcourt)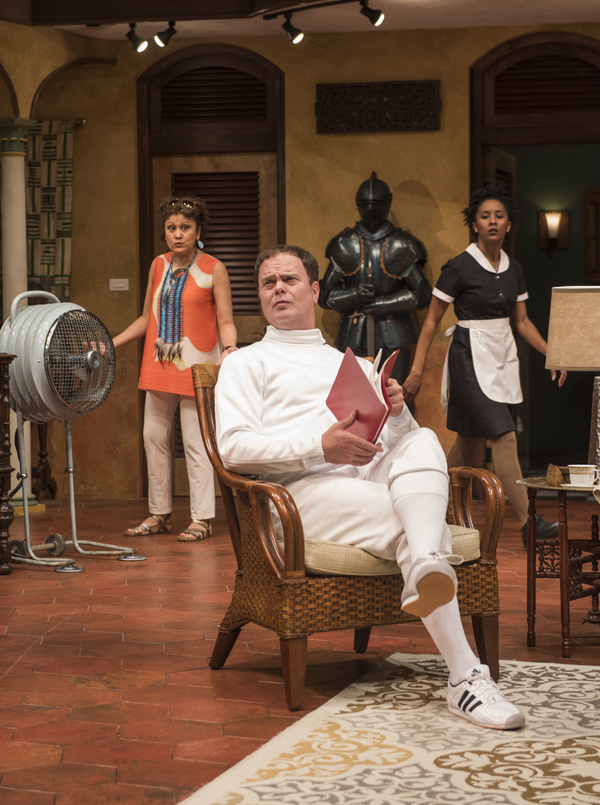 Sandra Marquez (Theresa Irdley), Rainn Wilson (Thomas Irdley/Jimmy Peterson) and Celeste M. Cooper (Rosie Guerekoyame)

Rainn Wilson (Thomas Irdley/Jimmy Peterson) and Karen Rodriguez (Marina)

Rainn Wilson (Thomas Irdley/Jimmy Peterson) and Sandra Marquez (Theresa Irdley)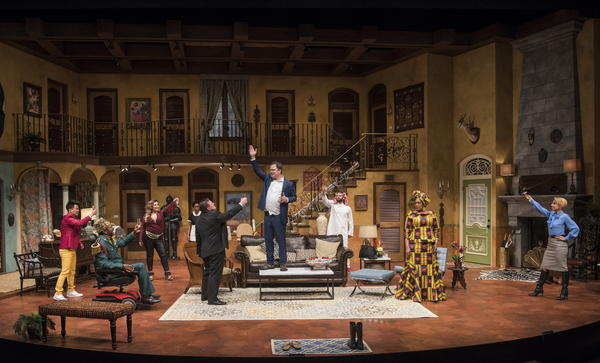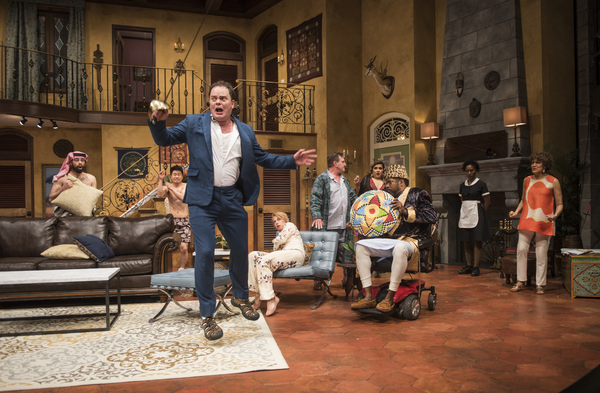 Rainn Wilson (Thomas Irdley/Jimmy Peterson)

Karen Rodriguez (Marina) and Andy Nagraj (Prince Amir Abdullah)

Celeste M. Cooper (Rosie Guerekoyame) and Rainn Wilson (Thomas Irdley/Jimmy Peterson)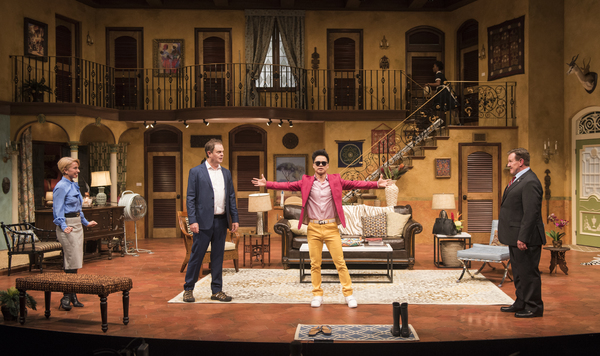 Audrey Francis (Beatrix Geddes-Renwick), Rainn Wilson (Thomas Irdley/Jimmy Peterson), Whit K. Lee (Wen Xiaoping) and Michael Accardo (General Stanley Harcourt)

James Vincent Meredith (Michel Masaragba)

Dan Plehal and Rainn Wilson