Photo Flash: First Look at Jude Law, Halina Reijn and More in OBSESSION at the Barbican
Jude Law returns to the stage this month in the world premiere of OBSESSION, a stage adaptation of Luchino Visconti's 1943 film. It's part of Ivo Van Hove's Toneelgroep Amsterdam Barbican residency, which also includes the return of their ROMAN TRAGEDIES and a double bill based on Ingmar Bergman films. All four plays will be directed by van Hove.
In penetrating social drama OBSESSION (now through May 20), Jude Law plays the magnetically handsome, down-at-heel Gino, who plots the murder of his lover's husband. Visconti's film was based on James M Cain's novel The Postman Always Rings Twice. The production brings together members of the Toneelgroep Amsterdam ensemble and British actors. Following the Barbican run, it will tour to Vienna, Amsterdam and Luxembourg.
BroadwayWorld has a first look at Law and company in OBSESSSION below!
Photo Credit: Jan Versweyveld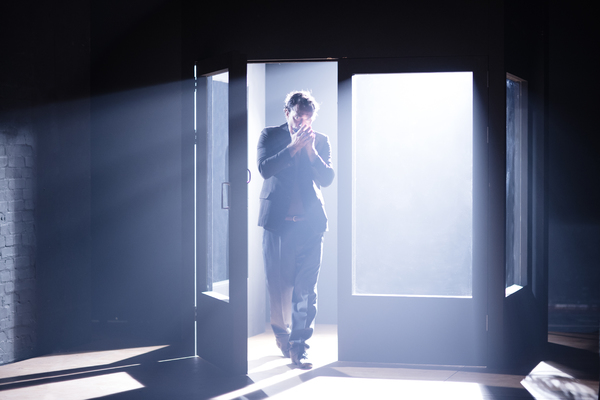 Jude Law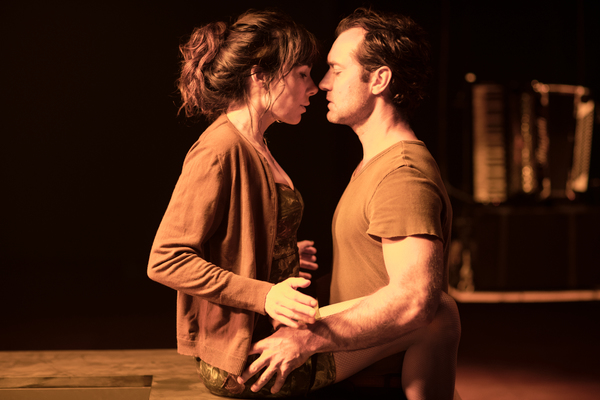 Halina Reijn and
Jude Law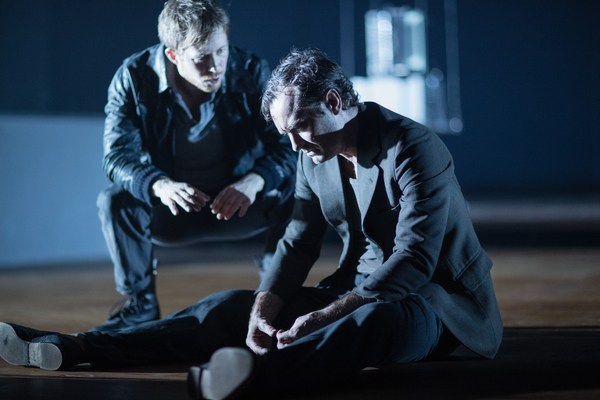 Robert de Hoog and
Jude Law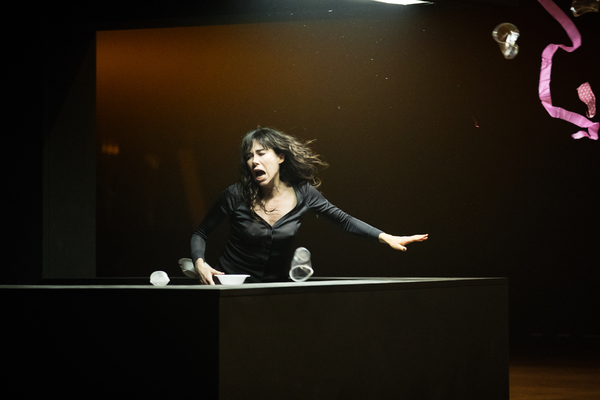 Halina Reijn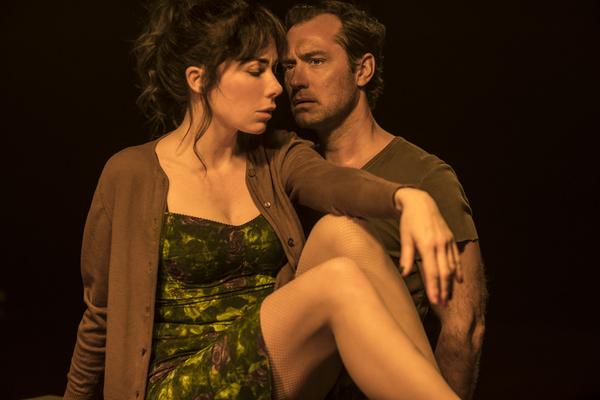 Halina Reijn and
Jude Law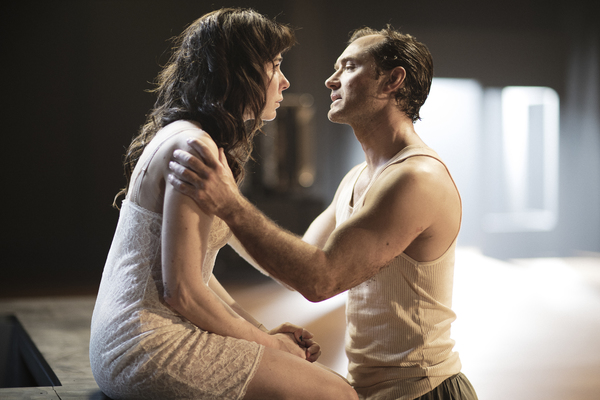 Halina Reijn and
Jude Law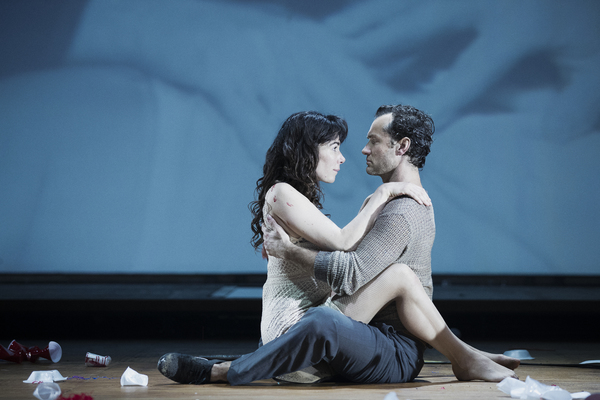 Halina Reijn and
Jude Law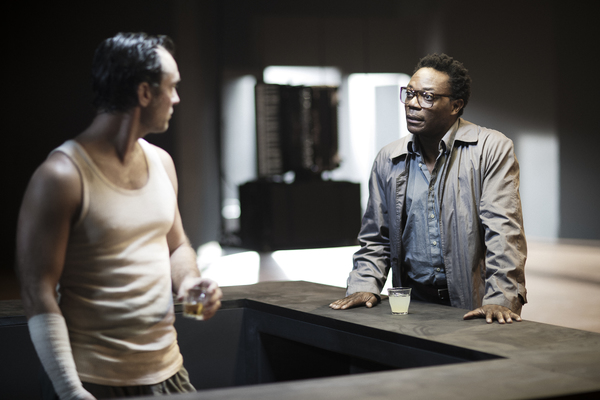 Jude Law
and
Chukwudi Iwuji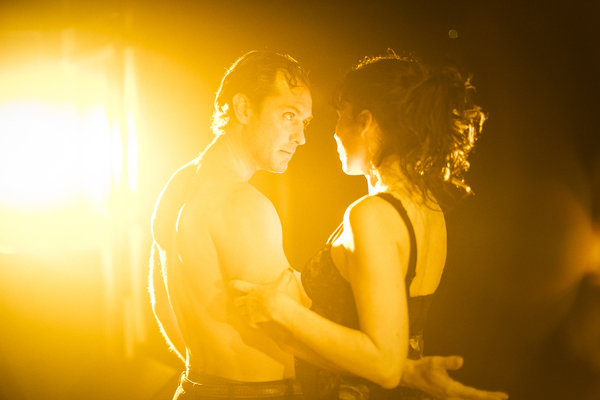 Jude Law
and Halina Reijn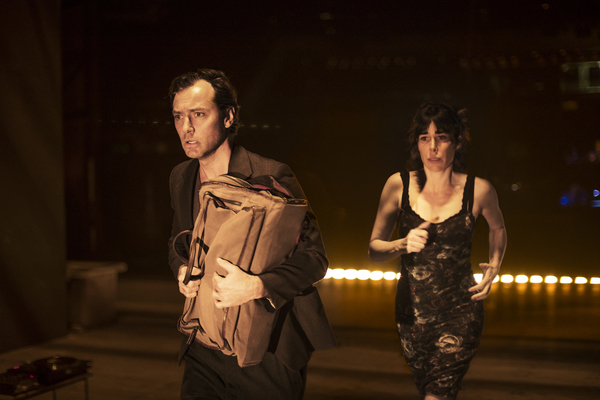 Jude Law
and Halina Reijn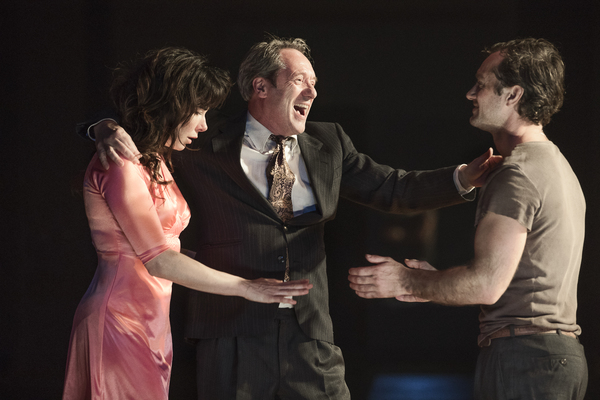 Halina Reijn, Gijs Scholten van Aschat and
Jude Law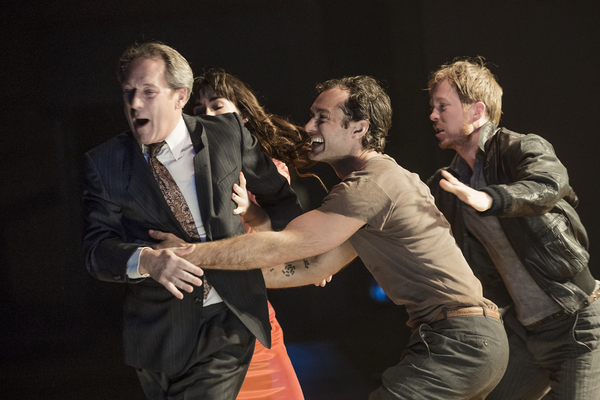 Gijs Scholten van Aschat, Halina Reijn,
Jude Law
and Robert de Hoog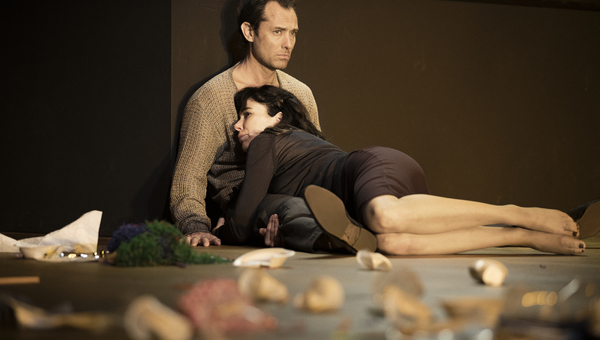 Jude Law
and Halina Reijn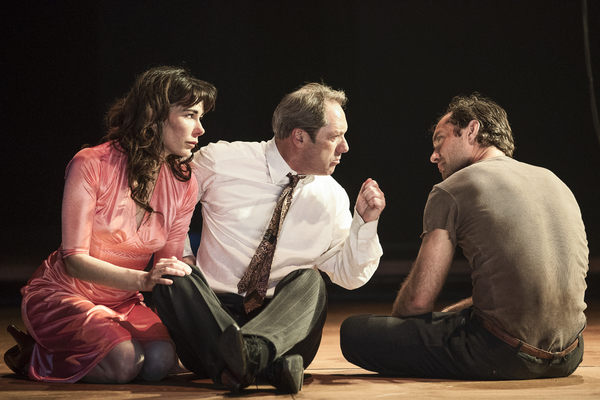 Halina Reijn, Gijs Scholten van Aschat, and
Jude Law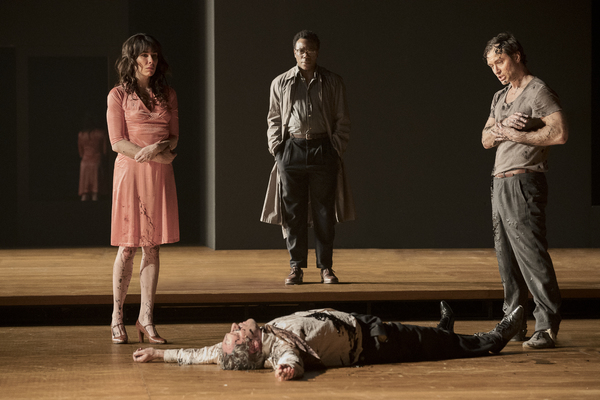 Halina Reijn, Gijs Scholten van Aschat,
Chukwudi Iwuji
and
Jude Law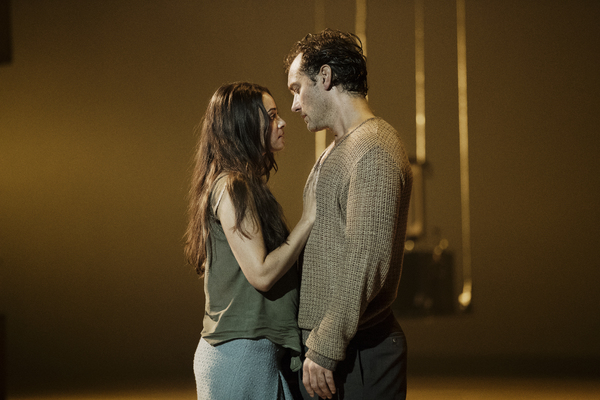 Aysha Kala and
Jude Law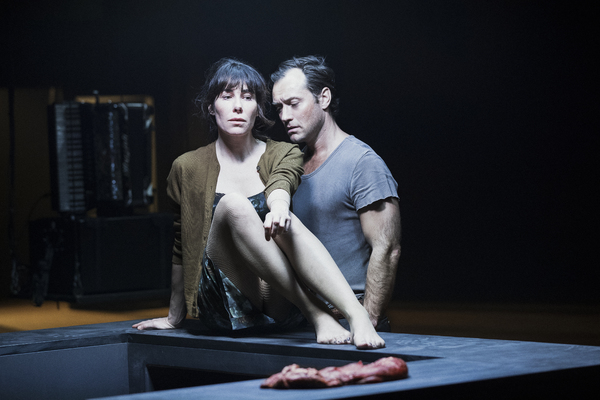 Halina Reijn and
Jude Law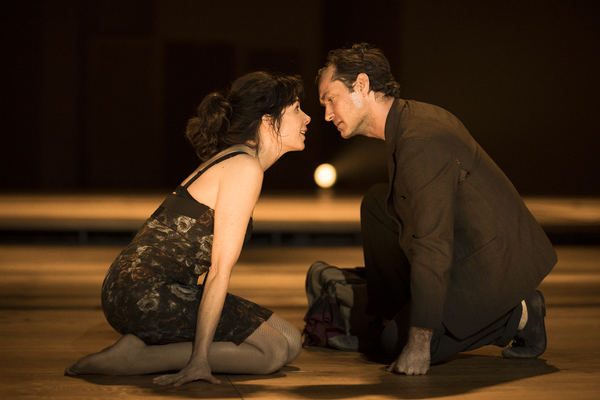 Halina Reijn and
Jude Law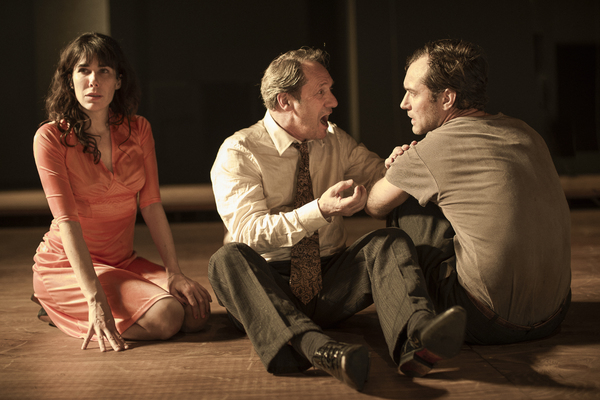 Halina Reijn, Gijs Scholten van Aschat and
Jude Law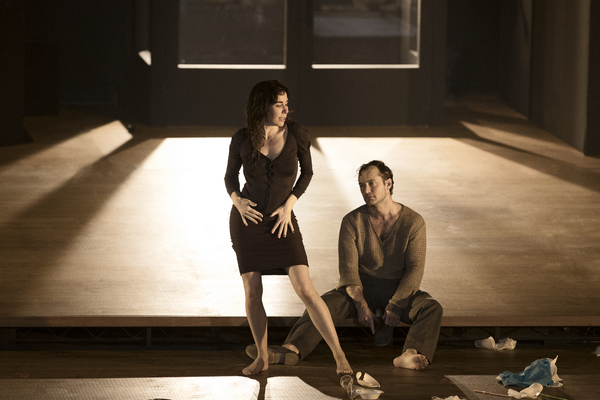 Halina Reijn and
Jude Law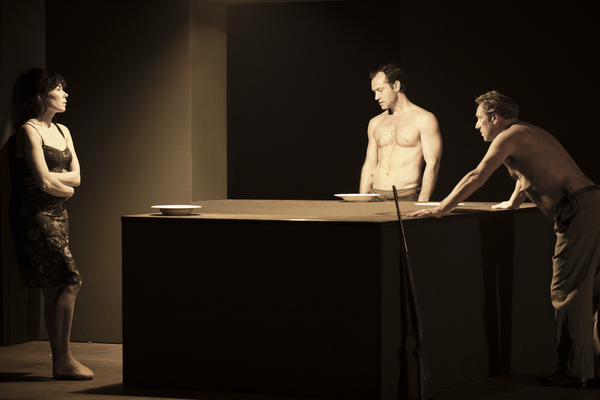 Halina Reijn,
Jude Law
and Gijs Scholten van Aschat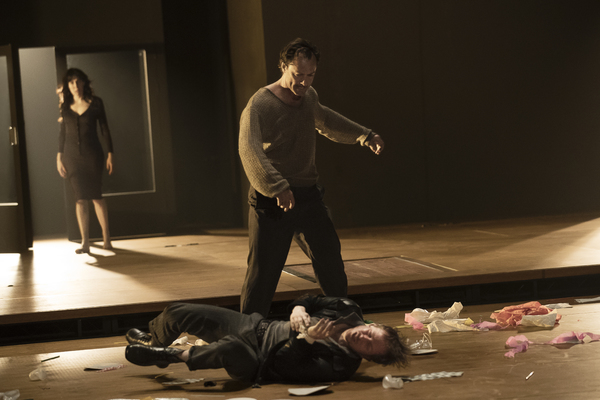 Halina Reijn,
Jude Law
and Robert de Hoog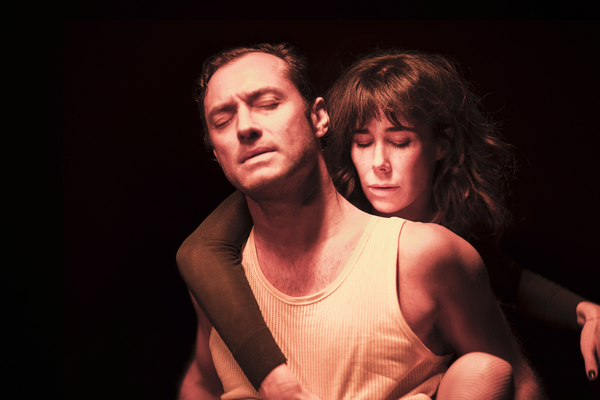 Jude Law
and Halina Reijn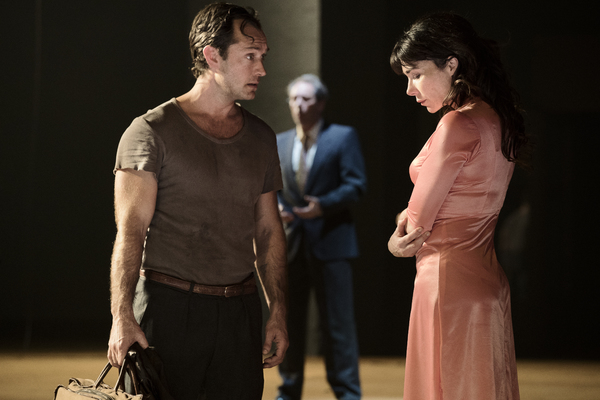 Jude Law
, Gijs Scholten van Aschat and Halina Reijn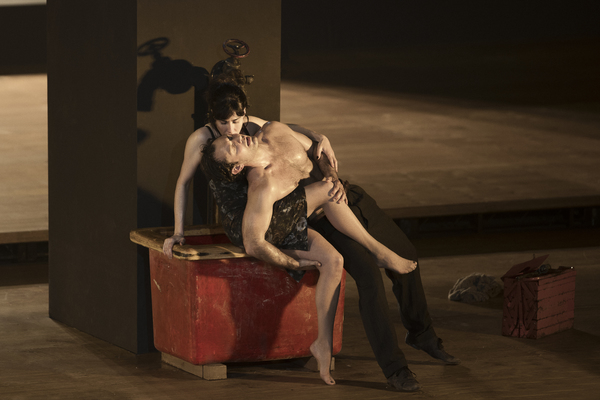 Halina Reijn and
Jude Law
Related Articles
More Hot Stories For You
Breaking: BEETLEJUICE Announces Closing Date; National Tour Will Launch in 2021
Broadway's smash hit musical BEETLEJUICE will play its final performance at the Winter Garden Theatre (1634 Broadway) on Saturday, June 6, 2020. Final... (read more)

THE SPONGEBOB MUSICAL: LIVE ON STAGE is Available to Purchase on Amazon Prime
Last night, Nickelodeon aired The Spongebob Musical: Live on Stage, a filmed version of the Broadway musical, which reunited members of the original c... (read more)

Voting Open For The 2019 BroadwayWorld Regional Awards Worldwide
Voting is NOW OPEN for the 2019 BroadwayWorld Regional Awards Worldwide, brought to you by TodayTix! The nominees are set, and now you can vote to mak... (read more)

Stage and Screen Actor Rene Auberjonois Has Died at 79
BroadwayWorld is saddened to report that Rene Auberjonois, a stage and screen actor best known for his work on Star Trek, has died. According to Varie... (read more)

BWW Exclusive: JAGGED LITTLE PILL Cast Tries To Name Alanis Morissette Lyrics In A Word Association Game!
You oughta know that we're quizzing the cast of Broadway's Jagged Little Pill on their knowledge of the lyrics of Alanis Morissette's music! At the sh... (read more)

Breaking: Jason Gotay, Arielle Jacobs & More Will Star in BETWEEN THE LINES Musical
Producer Daryl Roth announced today full casting for the new Off-Broadway musical Between the Lines . The production will star Arielle Jacobs (Aladdin... (read more)