Photo Flash: First Look at Hunter Foster and Jennifer Cody's GREASE at North Carolina Theatre
North Carolina Theatre, the region's premiere nonprofit professional regional theatre producing Broadway musical revivals, is ready to electrify audiences with the world's favorite musical, Grease! Leading the cast is Broadway star John Arthur Greene who hails from Raleigh stepping into the role of teenage heartthrob, Danny Zuko. John Arthur joins Broadway couple Hunter Foster and Jennifer Cody, who direct and choreograph the perennial favorite at the Duke Energy Center for the Performing Arts in downtown Raleigh, February 9-14, 2016. Check out a first look below!
John Arthur Greene most recently performed on Broadway in the hit musical Matilda (Doctor, u/s Mr. Wormwood), and also starred as "Riff" in West Side Story. He is also recognized for his performance as "Robert Mullins" from NBC's live television presentation of Peter Pan last November, and performs solo music all over NY, most recently performing during Andrew Lloyd Webber's New York Times Talk. John Arthur was one of the original students in NC Theatre's "Kids on Broadway" program, which later became the North Carolina Theatre Conservatory, and has appeared in several NC Theatre mainstage shows including Joseph..., Sound of Music, South Pacific, and A Chorus Line.
In her North Carolina Theatre debut is Emily Behny, playing Danny's love interest, Sandy Dumbrowski. Emily has appeared in National Tours including Wicked (Nessarose) and Beauty and the Beast (Belle). Lauren Cipoletti (Heathers: The Musical at New World Stages, Macbeth at Classic Stage Company) joins the cast as "Rizzo", the too-cool-for-school leader of the Pink Ladies, and Michael Warrell (All That Glitters, Tours: Spamalot, Fame, Grease) will lead the Burger Palace Boys in "Greased Lightnin'" as "Kenickie".
Joining the Pink Ladies of Rydell High will be Ryah Nixon as "Marty", Lilly Tobin as "Frenchy", and Amy Toporek as "Jan". The Burger Palace Boys include Matthew Rodin as "Doody", F. Michael Hayne as "Roger", and Casey Shane as "Sonny".
The cast also includes Kelsey Walston (Cha Cha DiGregorio), Meaghan Foy (Patty Simcox), John T. Wolfe (Eugene Florczyk), Malcolm Armwood (Teen Angel), Carly Prentis Jones (Miss Lynch), and Adam Poole (Vince Fontaine). Dance Captain Peyton Royal, Kinsland Howell, Randy Cain, and Emily Thomas complete the ensemble.
The Rydell High student body is completed with students from the North Carolina Theatre Conservatory: Leilani Carr, Joseph Gaitens, Carly Grissom, Joshua Keen, Victoria E. Marsh, Ahmad Ratliff, Jack Richardson, and Cady van Venrooy.

Cast

Emily Behny

Emily Behny & Company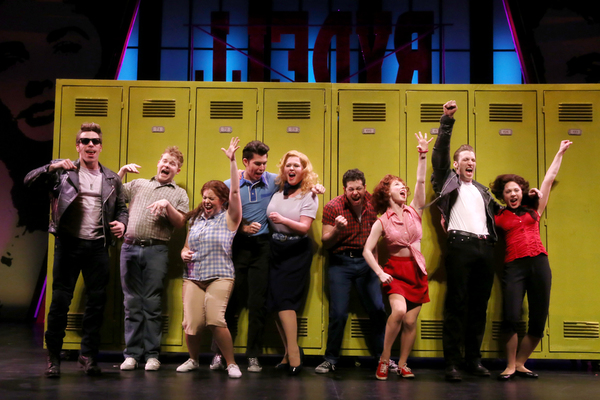 Cast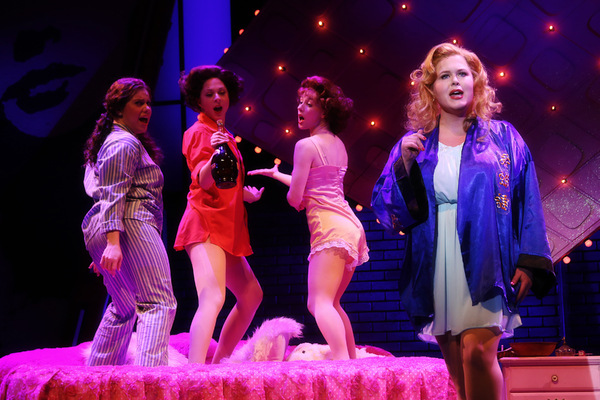 Ryah Nixon, Amy Toporek, Lauren Nicole Cipoletti , Lilly Tobin

Michael Warrell, F. Michael Haynie, Casey Shane, Matthew Rodin, John Arthur Greene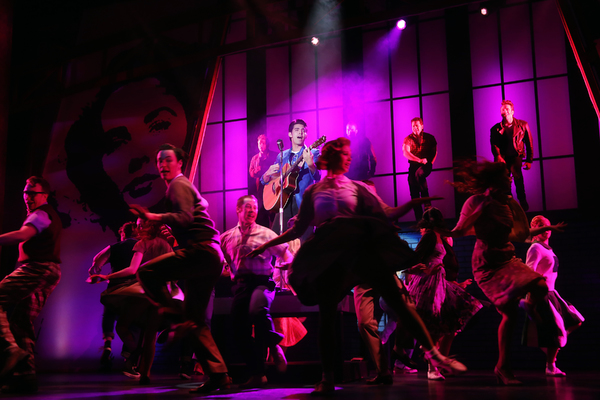 Matthew Rodin & Company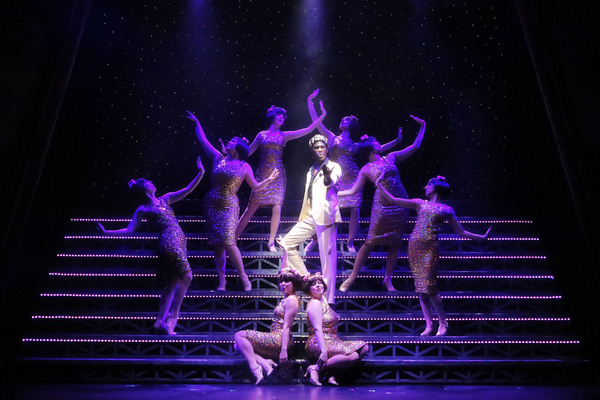 Malcolm Armwood & Company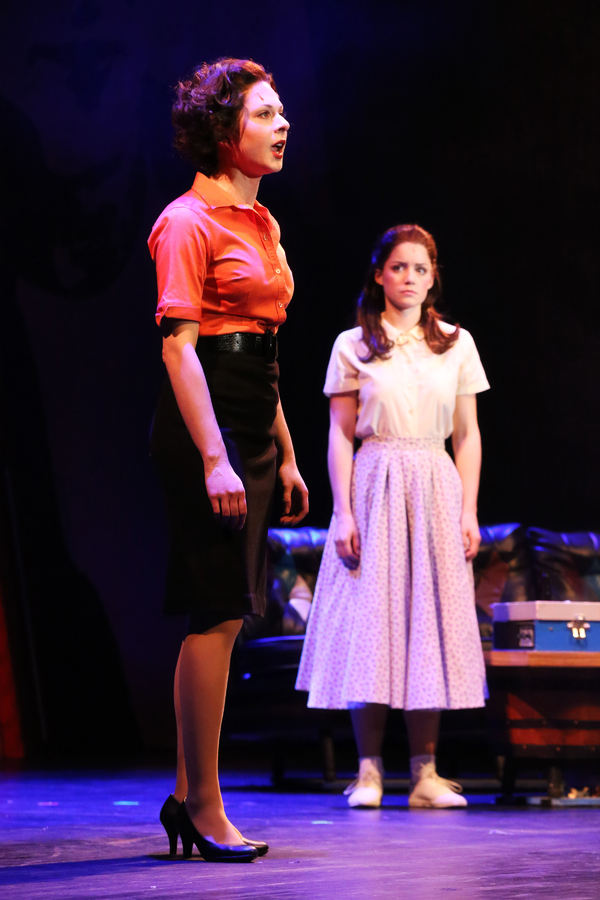 Lauren Nicole Cipoletti, Emily Behny

Kelsey Walston

John Arthur Green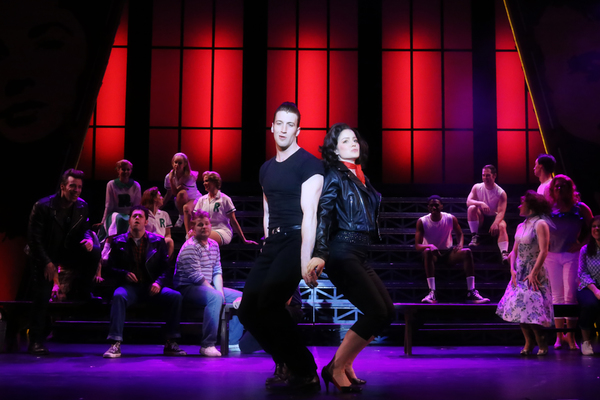 John Arthur Green, Emily Behny

John Arthur Green, Emily Behny

John Arthur Green, Emily Behny & Company

John Arthur Green, Emily Behny

John Arthur Green, Emily Behny & Company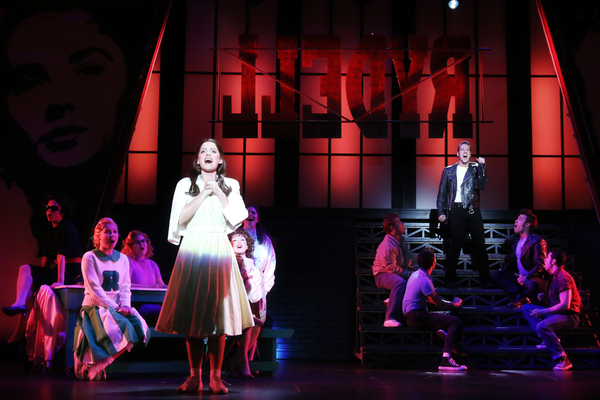 John Arthur Green, Emily Behny & Company