Photo Flash: First Look at Jack E. Curenton, Jessica Norland & More in MAN OF LA MANCHA National Tour
Man Of La Mancha returns to the stage in an all-new production of the Tony Award winning musical that has inspired audiences since the very first notes of "The Impossible Dream" were heard on opening night. Performances began January 4th in Idaho Falls; subsequent tour stops include Yakima, WA, Kennewick, WA, Cerritos, CA, Austin, TX, Phoenix, AZ, Alto, NM, Prescott, AZ, Palm Desert, CA, Avon, CO, Riverside, CA, Ft. Smith, AR, Cape Girardeau, MO, Topeka, KS, St. Louis, MO, Gainesville, FL, Providence, RI, Richmond, KY, Sarasota, FL, Ft. Pierce, FL, Macon, GA, Hamlet, NC, Newberry, SC, Worcester, MA, Morgantown, WV, Greenvale, NY, Schenectady, NY, West Point, NY, Coral Springs, FL, Baltimore, MD, Elmira, NY, Burlington, VT, Rutland, VT, Portland, ME, Springfield, MA, Wilmington, DE and Green Bay, WI, with more cities to be announced. BroadwayWorld brings you a first look at the cast in action below!
Jeffrey B. Moss directs an all new production that features Jack E. Curenton as Don Quixote, Jessica Norland as Aldonza and Rick Grossman as Sancho, along with Jebbel Arce, Felipe Bombonato, Chuck Caruso, Rachel Felstein, Todd Fenstermaker, Alison Gleason, Tucker Hammock, Chuck Hodges, Ivan Hoffman, Arthur Lazalde, Gabriel Rodrigues, Andrew Serkes, Grant Snuffer, Eugene Steficek, and Yvonne Strumecki. Denis Jones choreographs, with musical supervision by Cherie Rosen. The costumes are designed and executed by Lucille Lortel Winners and Drama Desk Nominees Michael Bottari and Ronald Case.
Man Of La Mancha is a remarkable show and one of the great theatre successes of our time. This play-within-a-play is based on Cervantes's Don Quixote.We have a poignant story of a dying old man whose 'impossible dream' takes over his mind. Against all odds, a man sees good and innocence in a world filled with darkness and despair. Man Of La Mancha won 5 Tony Awards including Best Musical, along with the New York Drama Critics Circle Award for Best Musical and the Outer Critics Circle Award.
Enter the mind and the world of Don Quixote as he pursues his quest for the impossible dream: Miguel de Cervantes, aging and an utter failure, has been thrown into a dungeon in Seville to await trial by the Inquisition for an offense against the Church. But first he must face a kangaroo court of his fellow prisoners: thieves, cutthroats and trollops who propose to steal his meager possessions, including the unfinished manuscript of a novel called Don Quixote. Cervantes, seeking to save it, proposes a form of an entertainment. The 'court' agrees and before their eyes, Cervantes and his faithful manservant transform themselves into Don Quixote and Sancho Panza. They proceed to play out the story with the participation of the prisoners as other characters, Quixote and Sancho taking to the road, to restore the age of chivalry, to battle evil, and right all wrongs.
Man Of La Mancha played for 2,328 performances in New York at the ANTA Washington Square Theatre and on Broadway at the Martin Beck, Eden and Mark Hellinger Theatres starring Richard Kiley and Joan Diener. Kiley and Diener repeated the success at the Vivian Beaumont Theatre in 1972, and the show has since been revived on Broadway several times, most recently at the Martin Beck Theatre with Brian Stokes Mitchell in the title role. The show played for 253 performances in London at the Piccadilly Theatre.
For more Tour information, visit www.columbiaartiststheatricals.com.
Photo Credit: Carol Rosegg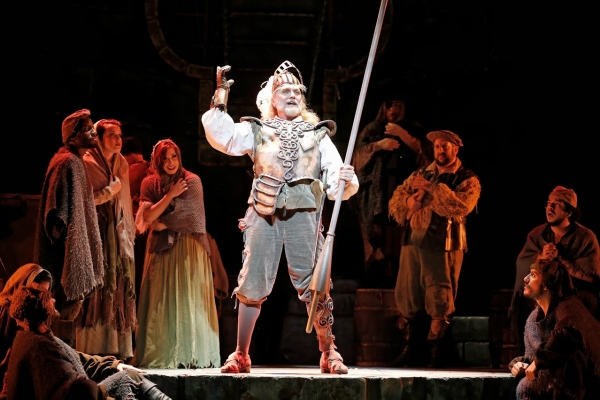 Jack E. Curenton

Jack E. Curenton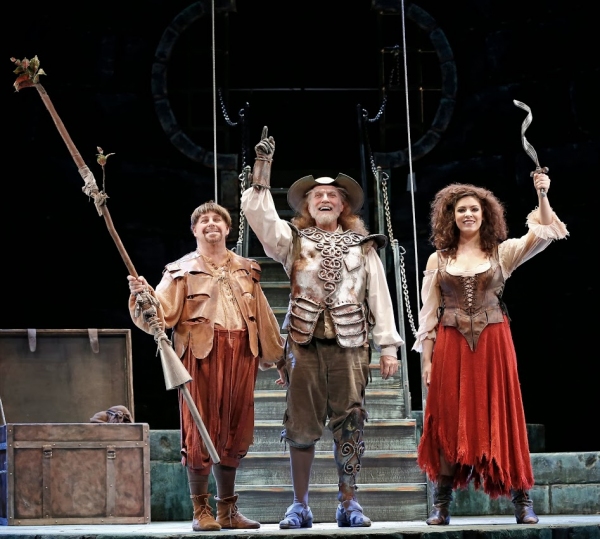 Rick Grossman, Jack E. Curenton and Jessica Norland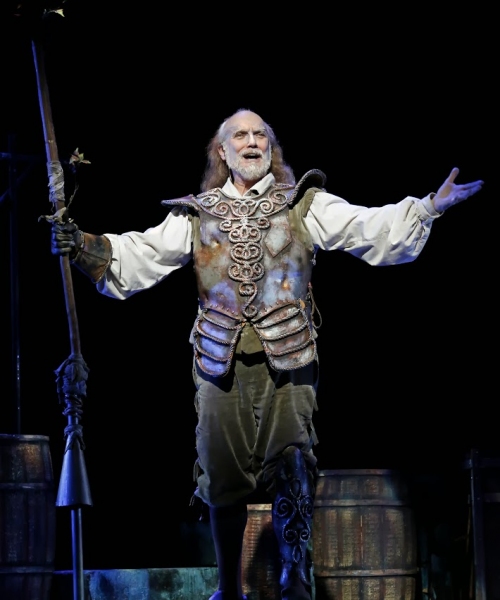 Jack E. Curenton

Jack E. Curenton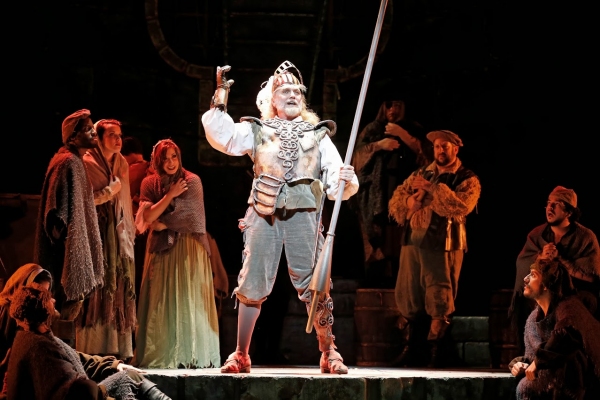 Jack E. Curenton and Cast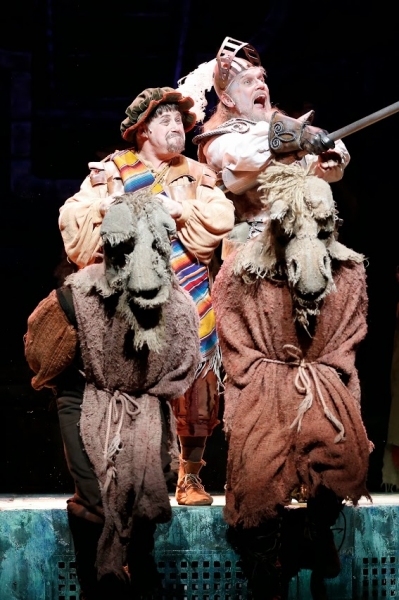 Jack E. Curenton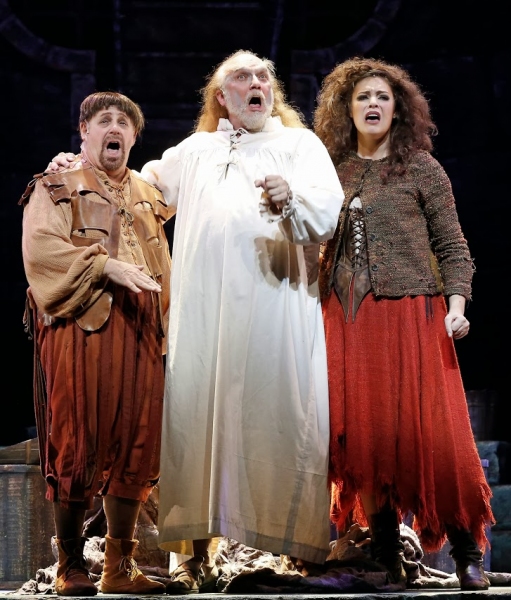 Rick Grossman, Jack E. Curenton and Jessica Norland

Jack E. Curenton and Jessica Norland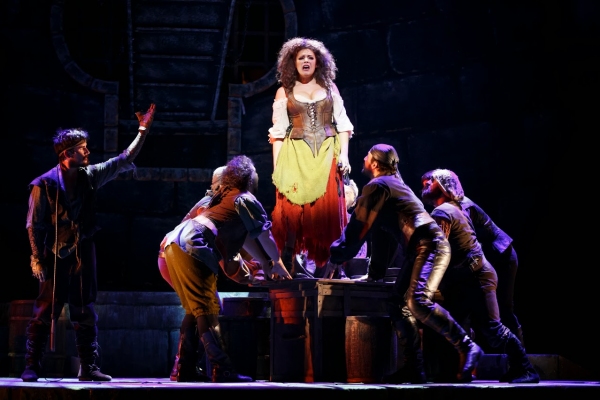 Jessica Norland and cast

Related Articles
More Hot Stories For You