Photo Flash: First Look at DR2's THE VELVETEEN RABBIT
This fall, Off-Broadway's acclaimed DR2 Kids Theatre (Daryl Roth, Producer) has partnered with Theatreworks USA (Barbara Pasternack, Artistic Director; Ken Arthur, Producing Director), the nation's leading not-for-profit professional theatre for young audiences, to present "Rabbit Season" at the DR2 Kids Theatre! "Rabbit Season" features two celebrated live stage productions for kids, each of which will play a limited ten-week engagement at Off-Broadway's DR2 Theatre, located in the heart of Union Square at 103 East 15th Street.
The season kicked off last week with the new stage play based on the beloved children's tale, The Velveteen Rabbit. BroadwayWorld brings you just-released production shots below!
The Off-Broadway cast for THE VELVEETEN RABBIT includes Broadway veteran Jim Stanek (Indescretions, ...Forum, Little Women), John Curcuru (reprising his role from the recent National Touring production) and Kristin Parker (Theatreworks USA's A Christmas Carol, Off-Broadway's Pinkalicious), all of whom appear in a variety of roles.
THE VELVETEEN RABBIT is a joyous testament to the eternal power of a child's imagination. This classic tale comes to life for a whole new generation in a wonder-filled, interactive production created by Kevin Del Aguila.
With a little bit of nursery magic, three actors and their simple props transform into a wise old rocking horse, a cavalcade of mechanical playthings, a kind-hearted fairy and, of course, a stuffed rabbit who is transformed by the love of a young boy.
THE VELVETEEN RABBIT is adapted and directed by Drama Desk Award nominee Kevin Del Aguila (Altar Boyz; Click, Clack, Moo) and based on the popular children's novel by Margery Williams. The production features scenic design by Lake Simmons and costume design by Patrick Johnson.
Recommended for ages 4 and up, The Velveteen Rabbit began performances on Friday, November 16, 2012 and officially opened on Sunday, November 18. The production concludes its ten-week limited engagement on Sunday, January 27, 2013.
Photo Credit: Jeremy Daniel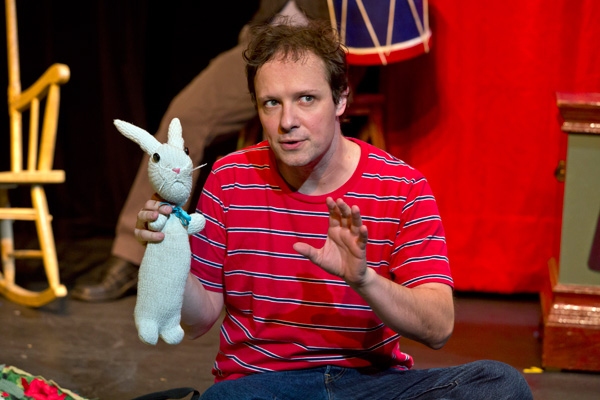 Jim Stanek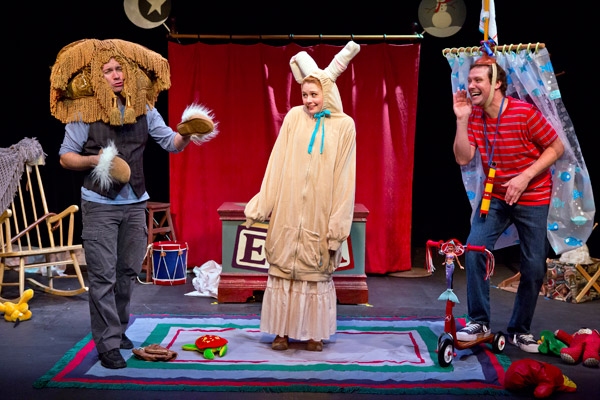 John Curcuru, Kristin Parker, Jim Stanek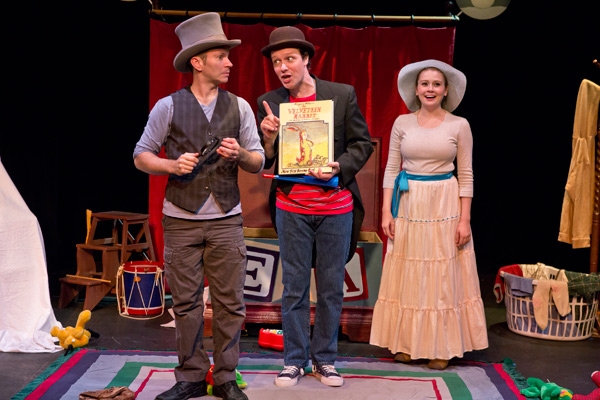 John Curcuru, Jim Stanek, Kristin Parker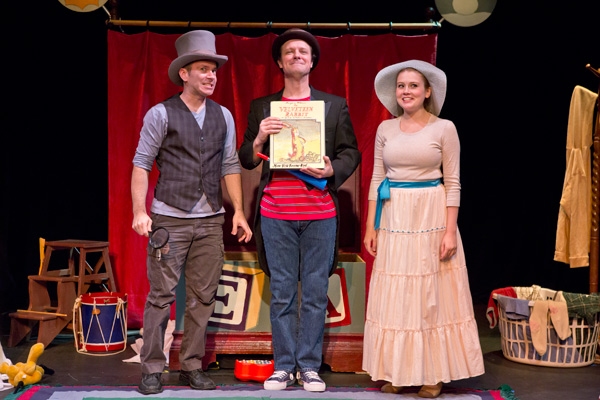 John Curcuru, Jim Stanek, Kristin Parker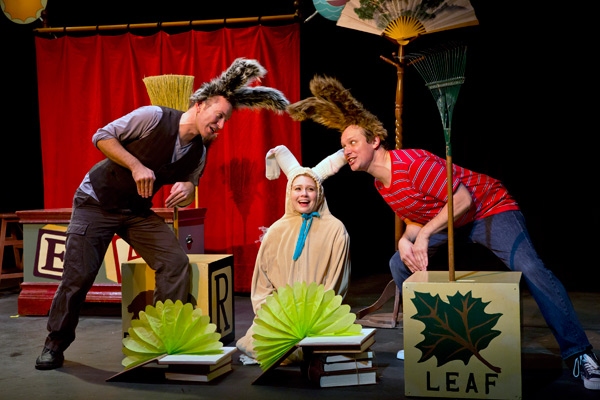 John Curcuru, Kristin Parker, Jim Stanek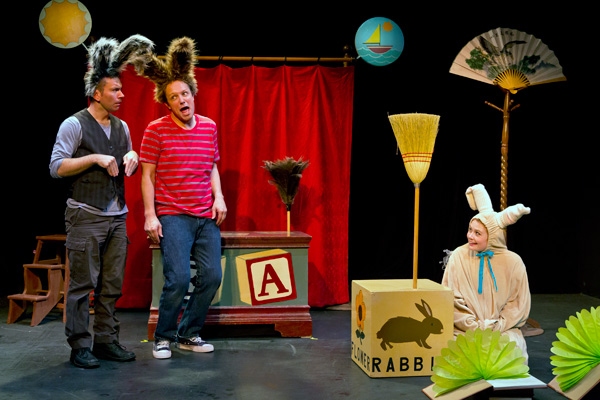 John Curcuru, Jim Stanek, Kristin Parker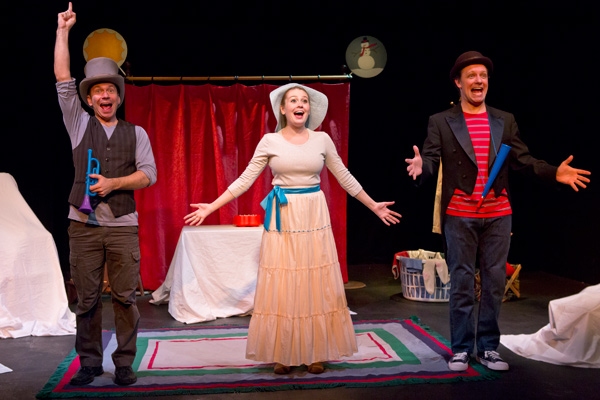 John Curcuru, Kristin Parker, Jim Stanek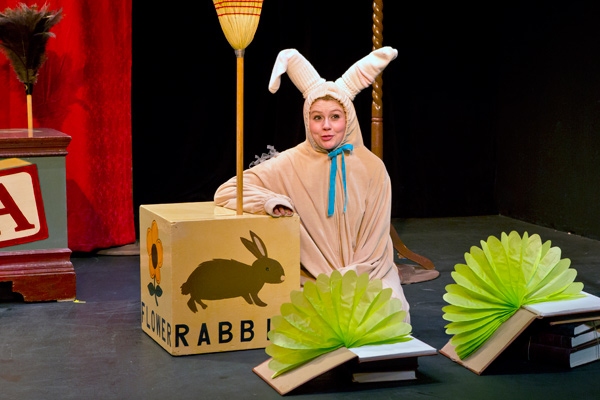 Kristin Parker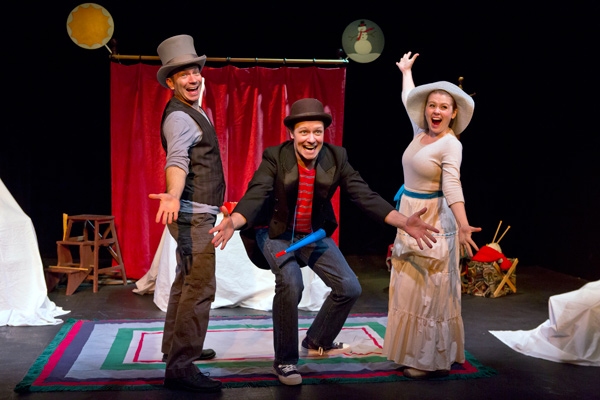 John Curcuru, Jim Stanek, Kristin Parker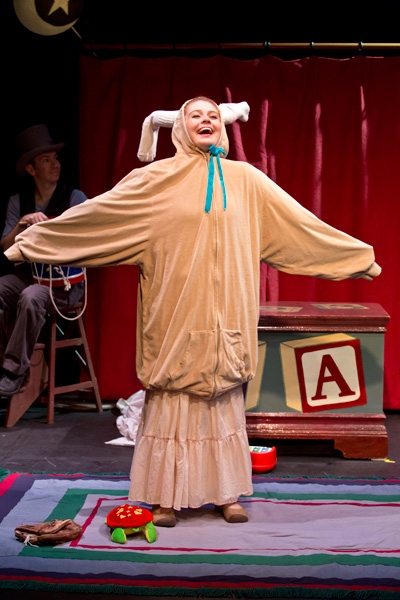 Kristin Parker