Photo Flash: First Look At Corey Cott in the New Musical LAST DAYS OF SUMMER in Kansas City
BroadwayWorld has a first look at Kansas City Repertory Theatre first show of its 2018/2019 season - the World Premiere musical, LAST DAYS OF SUMMER, now on stage through September 30, 2018. Check out the photos below!
LAST DAYS is based on the book by author Steve Kluger, who also wrote the book and lyrics for this production. LAST DAYS OF SUMMER features music by Grammy winner Jason Howland, is directed and choreographed by Tony nominee Jeff Calhoun (Broadway's NEWSIES, KCRep's BETWEEN THE LINES), and is produced by special arrangement with Daryl Roth (Broadway's KINKY BOOTS and INDECENT, KCRep's BETWEEN THE LINES).
Starring in LAST DAYS OF SUMMER are Corey Cott (Broadway's BANDSTAND) as third baseman Charlie Banks, Emily Padgett (Broadway's SIDE SHOW) as Hazel MacKay, Robbie Alan Berson as Joey Margolis, Jim Kaplan as Craig Nakamura, and Chris Dwan as Stuke. Rounding out the cast of 15 are: Lauren Braton, Joseph Carr, Gary Neal Johnson, Katie Karel, Mike Ott, Josephine Pellow, Ben Priestland, Tim Scott, Emily Shackelford, and John-Michael Zuerlein.
The creative team for LAST DAYS OF SUMMER includes Set Design by Jason Sherwood, Costume Design by Loren Shaw, Lighting Design by Jen Schriever, Sound Design by Ken Travis, and Wig Design by Alison Hanks. Rick Hip-Flores will serve as Music Director and Paul McGill as Associate Director/Choreographer. Mary Honour is the Stage Manager.
Set in early 1940s Brooklyn, soon-to-be Bar Mitzvah boy, Joey Margolis and best friend, Craig Nakamura, write letters to their hero, New York Giants Charlie Banks, with the hope that Charlie will help them impress and suppress the neighborhood bullies.
An unlikely friendship is formed between the two boys and Charlie, and as they are there for each other through everything life throws at them and while the turbulent events at the dawn of World War II unfold, bonds are formed that will last forever. This new musical is a poignant and hilarious tale of baseball, the struggle to fit in, and the true gift of friendship.
Tickets may be purchased at http://kcrep.org/lastdays by calling 816-235-2700. For group ticket sales, please call Andrew at 816-235-6122.
Photos by Cory Weaver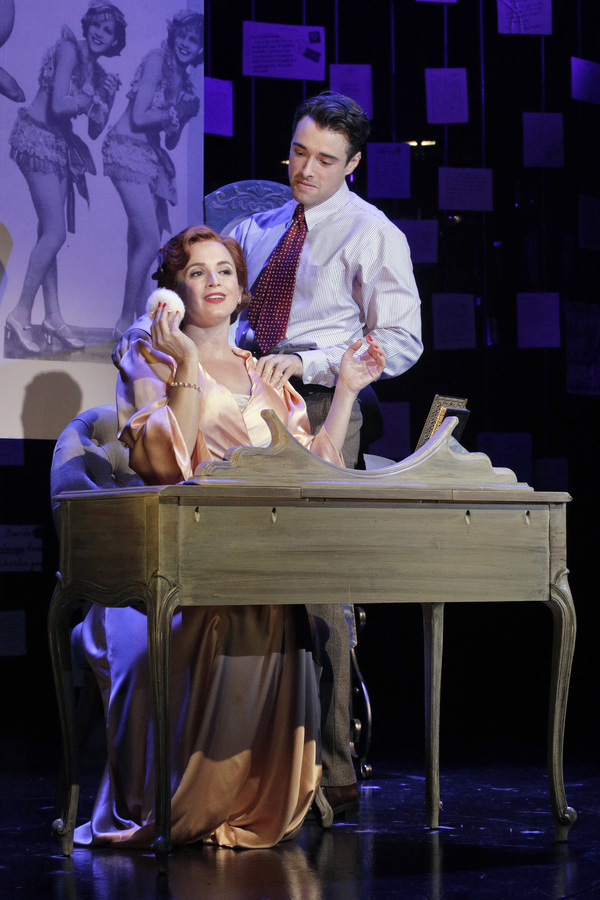 Emily Padgett and Corey Cott in LAST DAYS OF SUMMER

Emily Padgett and Corey Cott in LAST DAYS OF SUMMER

Robbie Berson and Corey Cott in LAST DAYS OF SUMMER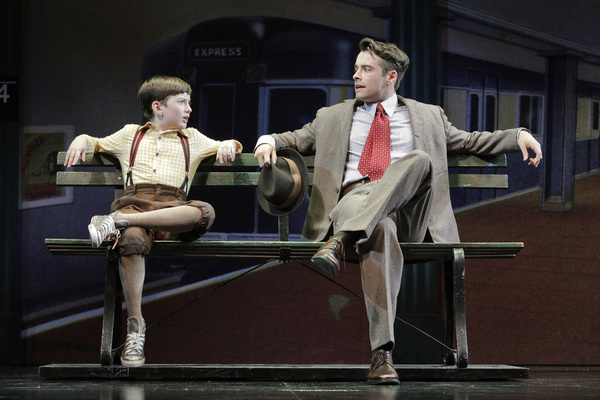 Robbie Berson and Corey Cott in LAST DAYS OF SUMMER

The set of LAST DAYS OF SUMMER; Set Design by Jason Sherwood, Lighting by Jen Schriever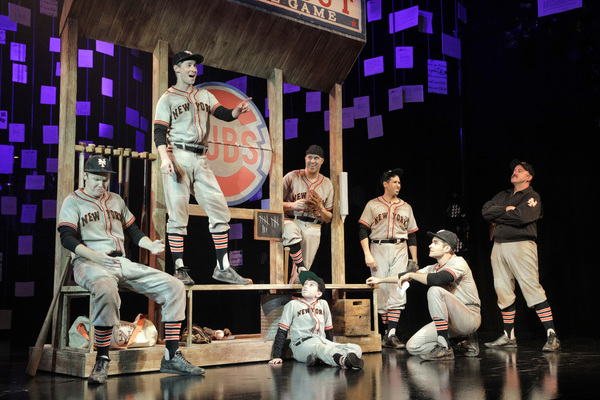 The cast of LAST DAYS OF SUMMER

The cast of LAST DAYS OF SUMMER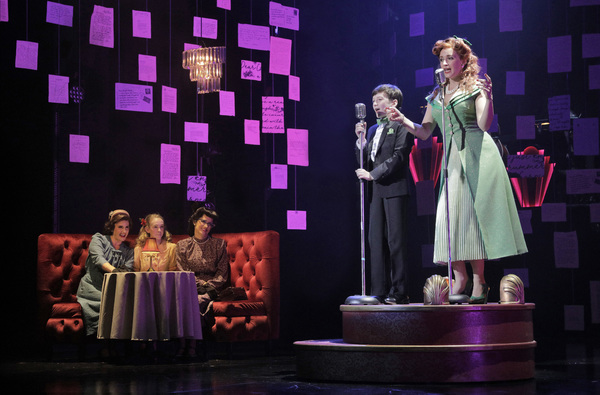 Lauren Braton, Josephine Pellow, Katie Karel, Robbie Berson and Emily Padgett in LAST DAYS OF SUMMER
Related Articles
More Hot Stories For You
VIDEO: James Corden, Patti LuPone, and More Celebrate 'One Day More' of the Trump Era with a LES MISERABLES Parody
James Corden is celebrating the imminent departure of the Trump administration with a Les Miserables parody! ...

VIDEO: Watch 30 Broadway Stars Make Music with Muppets!
Since Jim Henson first burst onto the scene over six decades ago, Muppets have taken center stage in pop culture, appearing on film, television, and b...

10 BRIDGERTON The Musical TikToks That We're Obsessed With
This idea started by songwriter Abigail Barlow who asked the question, 'Okay, but what if Bridgerton was a musical?'...

VIDEO: HAMILTON Cast Members Reunite For the SAG Nominating Committee
Original cast members from Hamilton reunited on Zoom for a Screen Actors Guild Q&A this weekend. The Zoom call featured Lin-Manuel Miranda, Daveed Dig...

VIDEO: On This Day, January 18- RAGTIME Opens on Broadway!
Today we celebrate Ragtime the Musical, which opened on Broadway on this day in 1998. ...

Throwback Video: Lin-Manuel Miranda Gathers Old Classmates For Performance of Martin Luther King Song
Hamilton is celebrating Dr. Martin Luther King Jr. with a throwback video!...