Photo Flash: Downtown Demimonde Turn Out For TRINKETS Opening Night
Fashion and nightclub icons turned out in force to celebrate the opening of their friend and colleague, Paul Alexander, and his new musical TRINKETS playing now at Gene Frankel Theater. Performances are on Aug 4, 5, 6, 9, 10, 11, 12 & 16. Gene Frankel Theater is located at 24 Bond Street, New York. Tickets are $30 at Brownpapertickets. 212 777-1767.
Patricia Field, David Dalrymple, Serge Becker, Kier Kirby, Chi Chi Valenti, Johnny Dynell, Bill Coleman, Kenny Kenny and dozens of other style influencers attended the spunky original new musical. TRINKETS takes place in the 1990's pre-gentrified meat packing district and is based upon actual events. The trans, queer & straight cast play a variety of colorful characters with the action taking place on the cobble stone streets and underground nightclub of East 14th Street.
The story follows DIVA, a veteran prostitute who takes STRAWBERRY, a new 'ingenue' under her wing to show her the ropes. When the police drive through, the potential of arrest causes the girls to split up and two of them take shelter in the nightclub where Strawberry meets and falls in love with a rich internationally known artist, but his friend tries to break them up unsuccessfully. Meanwhile, DIVA is dealing with a tragedy that TRINKET, the owner of the club helps her get through in a true Judy Garland & Mickey Rooney put on a show scenario. Alexander uses old Hollywood plot devices married to the real life despair of the old meatpacking district to tell a New York story that's unlikely to happen in today's gentrified city.
With 16 original songs, Alexander weaves these encounters into a raw and uplifting story that will be performed by some of New York's legendary and rising drag and trans performers. In addition to Alexander, music composers are Laurent Caillat, Eli Escobar, Rami Ramirez, Samuri-NYC (Kevin Aviance, & Uri Dalal). Choreography by Antyon LeMonte. Mr. Alexander directs.
Paul E Alexander was born in Jamaica and moved to the Bronx at 7 years old. He graduated from the High School of Art & Design and Parson's School of Design. He worked as a luxury window designer for Bergdorf-Goodman, Hermes, Henri Bendel, Fendi and Patricia Field for 10 years. Paul was heavily involved in the Jackie 60 club phenomenon. It was during this time, he met partners Nashom & JoJo Americo. The three would form the pop group The Ones. They found quick success particularly with their hit song, FLAWLESS which later became a top 10 pop hit. The song was then covered by George Michael. Although no longer touring, The Ones continue to have dedicated fan base who follow the band at NYC special events. Paul has performed on the downtown theater circuit and is actively involved in the Howl Festival.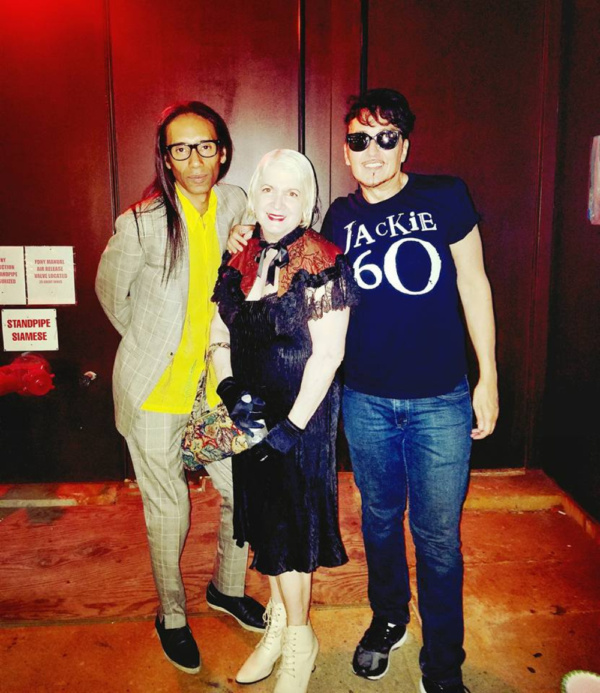 Paul Alexander, TRINKETS composer; Chi Chi Valenti, Producer Jackie Factory' DJ Johnny Dynell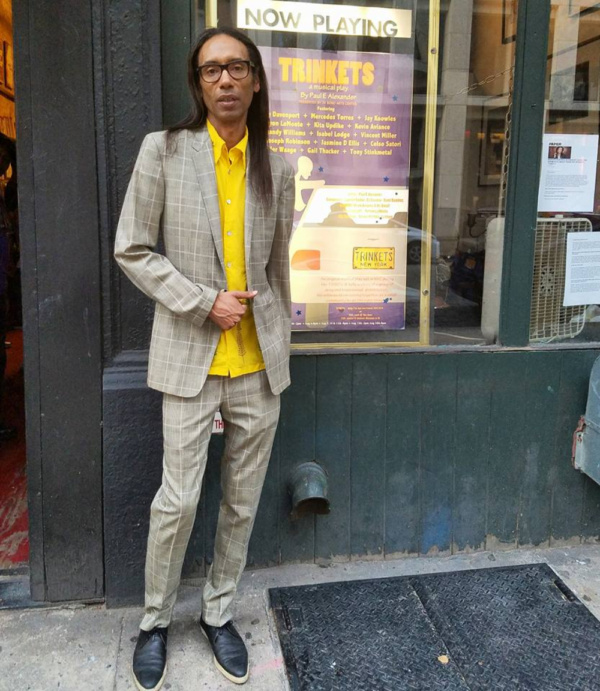 Paul Alexander, TRINKETS creator & composer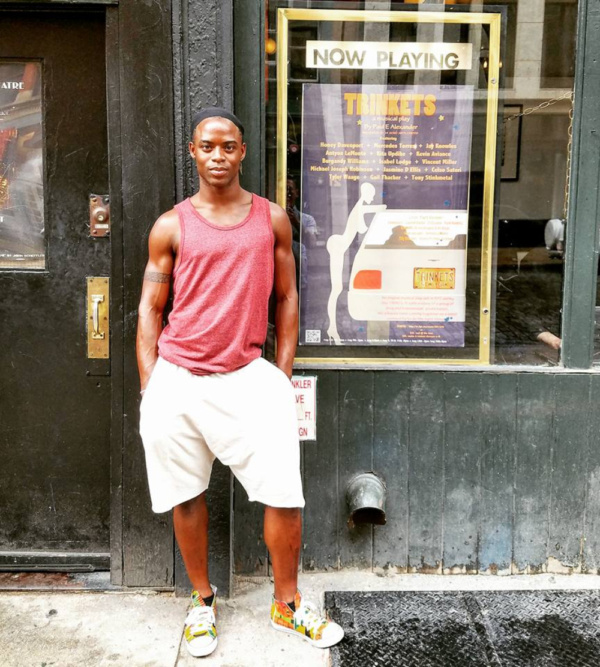 Antyon LeMonte, TRINKETS choreographer & 'Blondie'

Kevin Aviance, 'Mr Pea - MC at TRINKETS

Kier Kirby, DEEE-LITE; Amber Martin, comedian & cabaret star; Rami Ramirez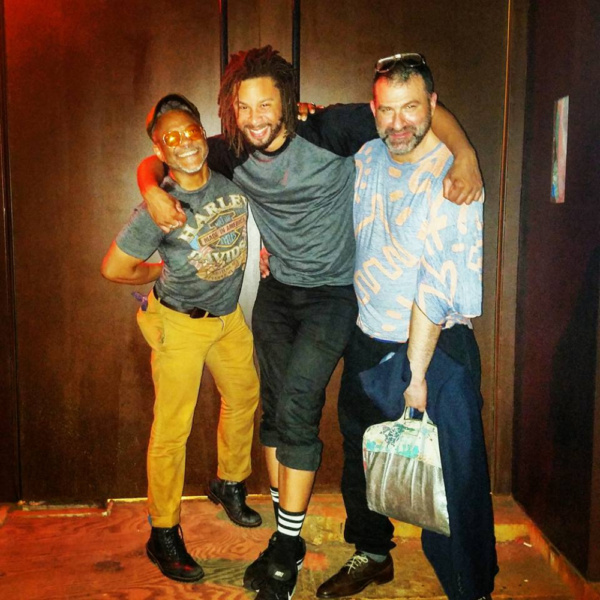 Bill Coleman, DJ/Producer; Xavier; David Dalrymple, fashion designer

'Mr. Pea' of TRINKETS Photo Jackie Rudin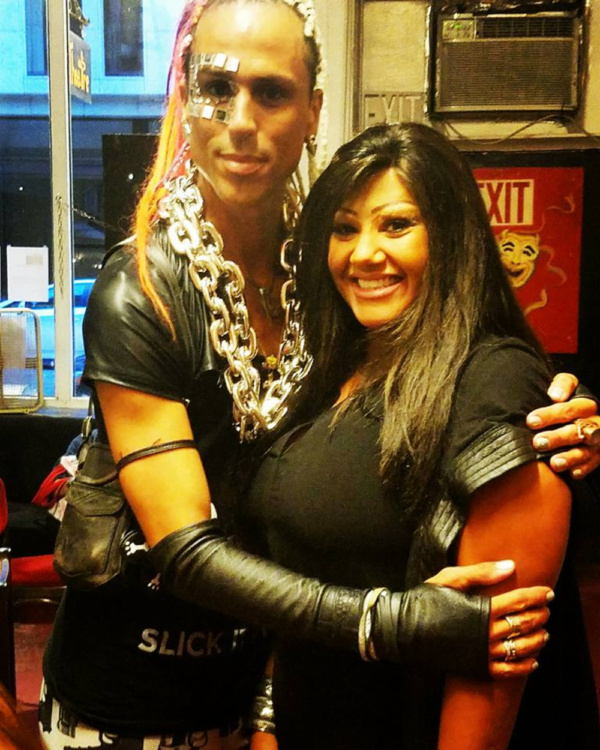 Stylish guests!

Mirah Rine, model/artist; Serge Becker, Creative Director.

Gail Thacker, Gene Frankel Theater; Patricia Field, designer, fashion icon

'Janet' in TRINKETS Photo Jackie Rudin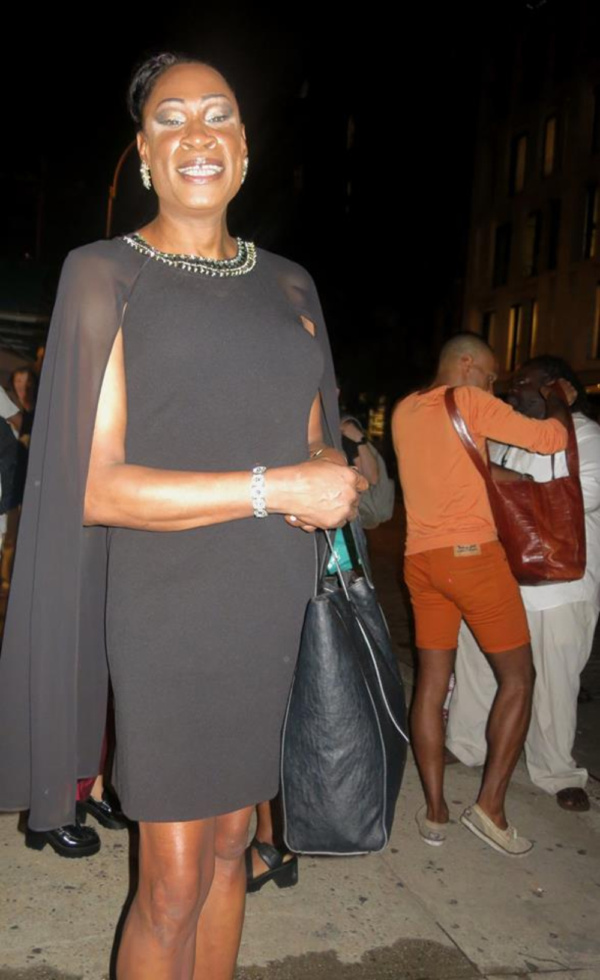 Fabulous guest

Kenny Kenny, legendary nightclub icon

Fashion icons