Photos: Celeste Holm, Joshua Bell, et al. at Arts Horizons Gala
They were all there... Academy Award winning actress and Broadway star Celeste Holm brought the crowd to their feet and left them in tears when she sang one of her early Broadway hits. Grammy Award winning Violinist virtuoso Joshua Bell wowed the crowd with transcended music. The star power lit up the room on Monday night at the annual Broadway Salutes, Arts Horizons Gala at the Edison Ballroom. John Devol and Director Elizabeth Halverstam celebrated 33 years of helping over eight million public school children discover the arts.
Metropolitan Opera singer Frank Basile, serenaded his wife with a selection of her most famous Broadway songs. The energy and excitement in the room was palpable when Ms. Holm made her way to the podium to collect her award. She even took the microphone, sang for the crowd and received a heart warming standing ovation! The crowd reacted to the 94 year old Ms. Holm with tears of joy.
Joshua Bell
, one of the most famous world class violinists was on hand to entertain the crowd and accept the
Paul Newman
Award. He completed his set to a roaring standing ovation. Melissa Newman, one of Paul and Joanne's daughters presented the Award on behalf of her family. She spoke about her father's passion for music and helping children. Bell was a longtime favorite of Newman's and gave a private performance to honor him in Connecticut home. Brian Duperreault, President and Chief Executive Officer of Marsh and McLennan Companies, Inc., was also honored for his Humanitarian work. The Food Network's
Marc Summers
was emcee and kept the audience entertained throughout the night. African Brazilian Carnival presented the Capoeira, a dance that combines the speed and agility of martial arts and acrobatics. A diverse group of public school students, who danced, sang and captured the guests' hearts and lit up the stage with their infectious, fun performance. The audience were on their feet singing and dancing.Celebrities, and a long list of VIPs, added to the excitement and glamour of the event. Tony nominated actor and theater director
Delroy Lindo
was on hand for the festivities to show his support. Famed Broadway producers and past Honorees,
Bonnie Comley
and
Stewart Lane
attended the gala, along with Rodgers & Hammerstein Foundation head,
Ted Chapin
.Arts Horizons celebrates their fourth annual gala. Arts Horizons provides innovative arts-in-education programs to under served public schools in the tri-state region. Founded in 1978, Arts Horizons has helped over eight million children, grades pre-K through 12th, discover the arts in their schools.
Photo Credit: Rob Rich


African Brazilian Carnival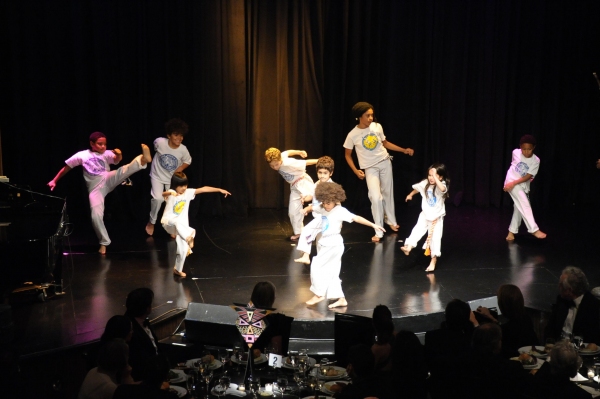 African Brazilian Carnival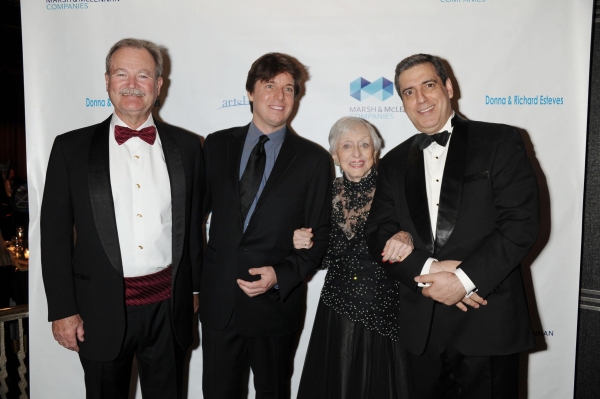 Brian Duperreault, Joshua Bell, Celeste Holm and Frank Basile

Celeste Holm

Frank Basile

Elizabeth Halverstam and Joshua Bell

Marc Summers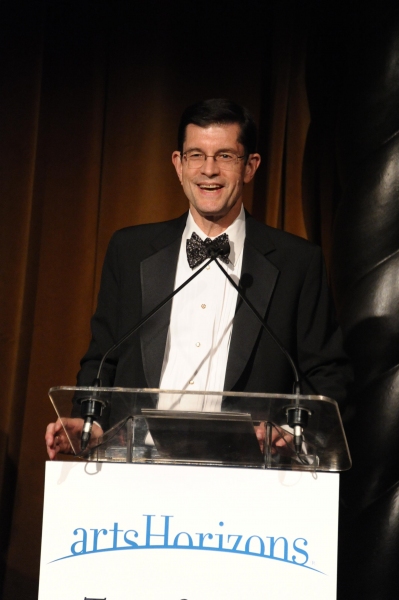 Peter Culver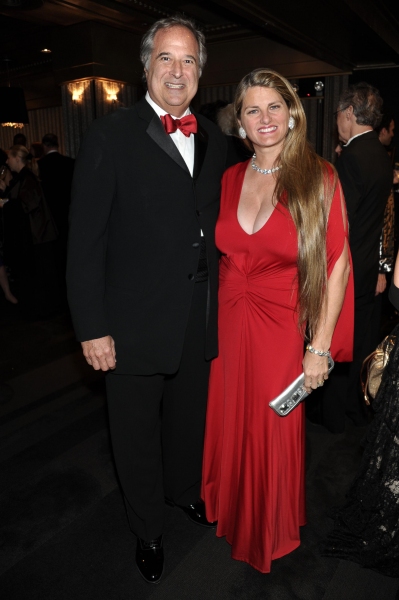 Stewart Lane and Bonnie Comley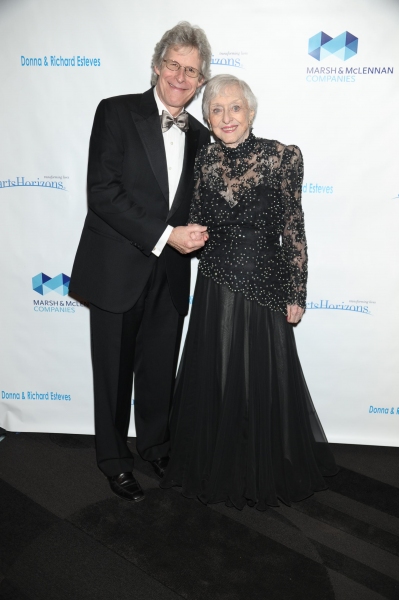 Ted Chapin and Celeste Holm