Photo Flash: BOYS' NIGHT: An All-Male Cirquelesque Revue Retursn to The Slipper Room 5/4
Created and produced by Ben Franklin, Jason Mejias, Joshua Dean and Mr. Gorgeous, this "All-Male Cirquelesque Revue" is celebrating 4 years of playful and saucy extravaganzas showcasing the arts of circus and burlesque. With a BRAND NEW SHOW EVERY MONTH, "The Boys" entertain packed houses with diverse aerial and ground performances with a wink, a smile and a lot of creativity. "Boys' Night" is the place to be for both boys and girls looking for a humorous and slightly naughty evening out with some of the best and brightest talents in New York.
Headlined by a cast featuring "Burlesque Hall of Fame, Mr. Exotic World 2014" Mr. Gorgeous, "Cirquelesque Sensation" Joshua Dean, "NYC Nightlife Star" Jason Mejias, "The Dashing Dervish" Ben Franklin and hosted by the one and only Cunio!
"Boys' Night" takes place at The Slipper Room on Manhattan's Lower East Side on the first Thursday of each month. The Boys take to the stage and the air in an unforgettable display that will have audiences of all types cheering and begging for more!
"Boys' Night" has headlined Atlantis Cruises to rave reviews and has opened the Main Event of the 2016 NY Boylesque Festival. Don't miss the show that Time Out New York chose as their #1 Critics Pick time and time again!
Photos by AnDrew Foster.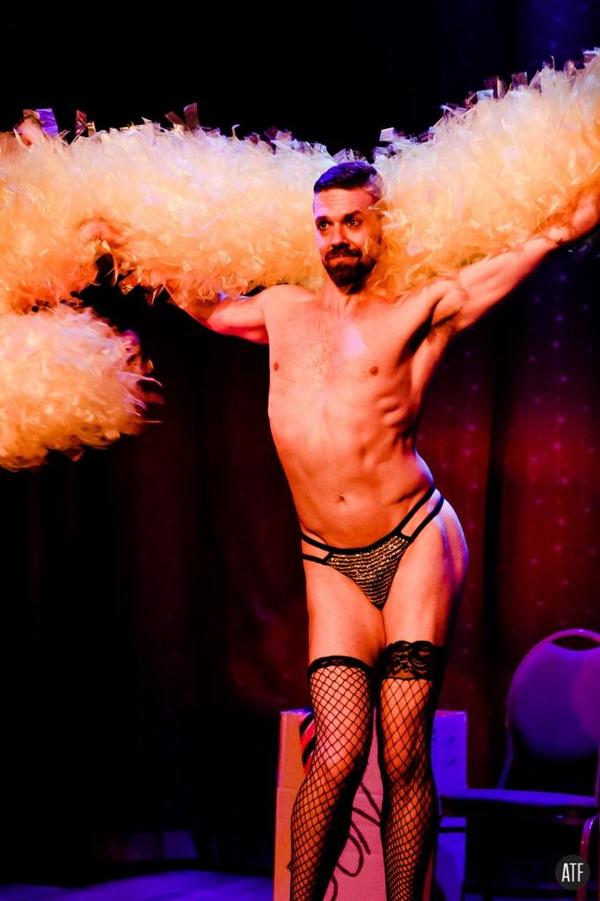 Ben Franklin
The Cast of Boys' Night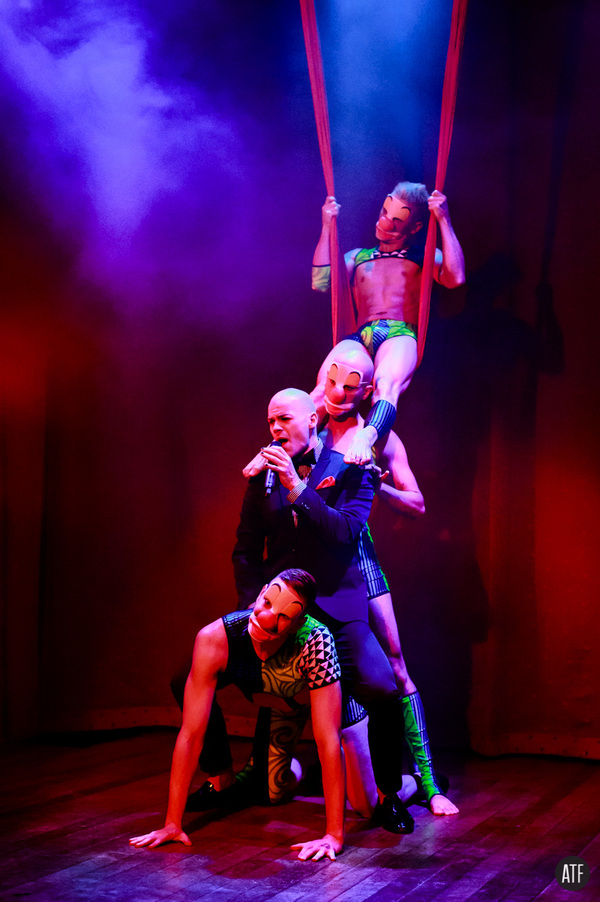 The Cast of Boys' Night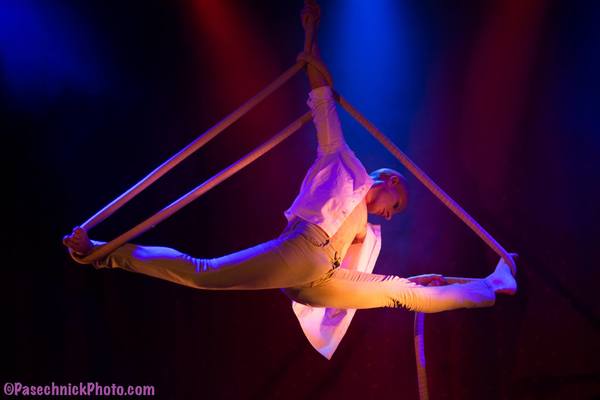 Jason Mejia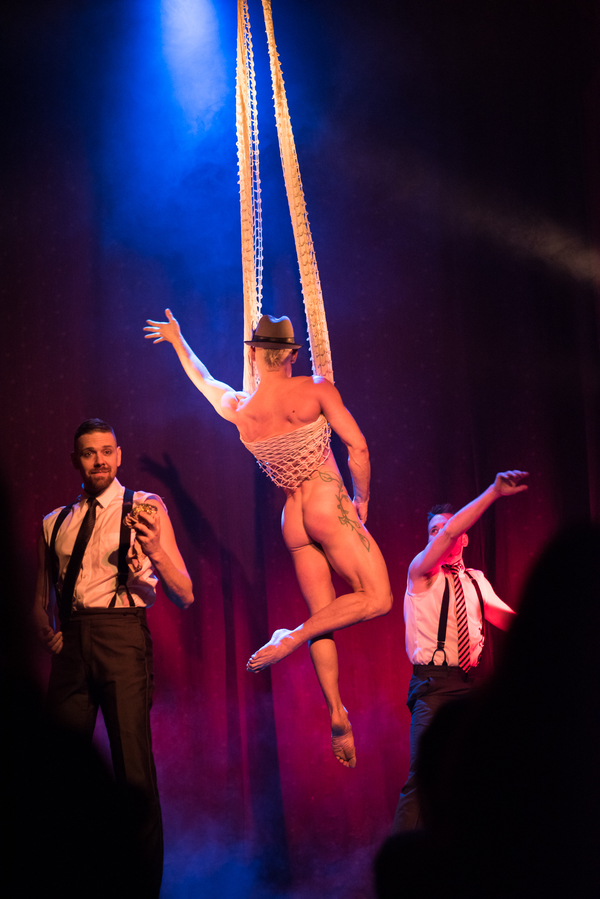 Joshua Dean
Related Articles
More Hot Stories For You