Click Here for More Articles on WAITRESS
Photo Coverage: WAITRESS Unveils Pink Costumes for Breast Cancer Awareness Month!
The producers of the Broadway hit Waitress announced today that they will be supporting the Susan G. Komen Greater NYC during Breast Cancer Awareness Month this October. For the first time ever a Broadway show will change costumes for Breast Cancer Awareness Month when the iconic blue uniforms donned by the Waitresses in the show go pink throughout the month of October.
Other initiatives include:
The return of the "Waitress Pie Challenge"
The #WaitressPieChallenge is designed to draw attention and generate support for local breast cancer programs and national research to find the cures. The 2016 Pie Challenge was a huge success, so it's back and bigger than ever. Here's how to help:

Record a video of yourself accepting the Waitress Pie Challenge. On camera, take a pie to the face.
Nominate 3 new people to participate and donate to Susan G. Komen Greater New York City.
Donate to Komen Greater NYC at

komennyc.org/piechallenge

Upload the video to social media. Use the hashtag #WaitressPieChallenge and tag @WaitressMusical and @KomenGreaterNYC.
Last year's #WaitressPieChallenge Broadway supercut https://www.facebook.com/waitressmusical/videos/1228813240472375/
Charity Buzz auction to raise money for Susan G. Komen Greater NYC
Bidding is now open on www.charitybuzz.com/WAITRESS! Lot includes:

3 pink Waitress costumes signed by Sara Bareilles and the cast
A pair of tickets to Waitress the musical
Meet and greet with the cast following the performance
Pink Pie and Pin Proceeds
A portion of proceeds from the sale of the limited edition Pink Ribbon Pie sold at the show will be donated the Susan G. Komen Greater NYC.
100% of the proceeds from the sale of the exclusive Waitress Ribbon pin will go to Komen Greater NYC.
Proceeds will help fund grants to provide life-saving services, things like transportation to treatment, mammograms, and legal services for underserved women and families in the greater NYC community. Proceeds will also help fund research to find the cures.
Waitress tells the story of Jenna, an expert pie maker in a small town, who dreams of a way out of her loveless marriage with her husband Earl. A baking contest in a nearby county and the town's new doctor may offer her a chance at a new life, while her fellow Waitresses offer their own recipes to happiness. But Jenna must find the courage and strength within herself to rebuild her life. This new American musical celebrates friendship, motherhood, and the magic of a well-made pie.
Waitress currently stars Betsy Wolfe as Jenna, with Drama Desk nominee Eric Anderson (Cal), Maia Nkenge Wilson (Becky), Tony Award nominee Christopher Fitzgerald (Ogie), Drew Gehling (Dr. Pomatter), Caitlin Houlahan (Dawn), Larry Marshall (Joe), Will Swenson (Earl), Victoria Collett, Dayna Jarae Dantzler, Kayla Davion, Tyrone Davis, Jr., Matt DeAngelis, Law Terrell Dunford, Katie Grober, Molly Hager, Molly Jobe,Brandon Kalm, Max Kumangai, Anastacia McCleskey, and Stephanie Torns.
Susan G. Komen Greater NYC is on a mission: No one should die from breast cancer. Komen Greater NYC funds science to find the cures and make grants to community-based programs providing critical breast cancer services for the medically underserved women in the greater NYC communities.
Photo Credit: Jennifer Broski


Maia Nkenge Wilson, Stephanie Torns, Caitlin Houlahan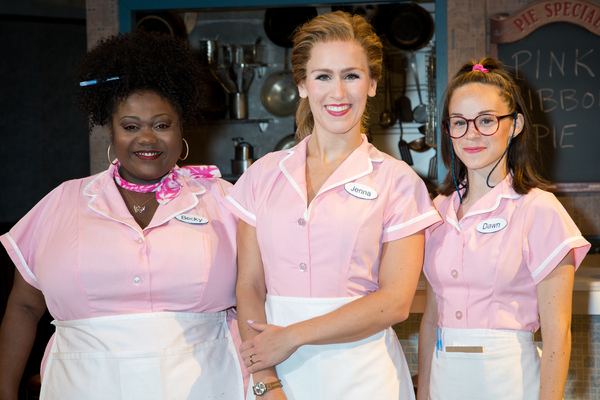 Maia Nkenge Wilson, Stephanie Torns, Caitlin Houlahan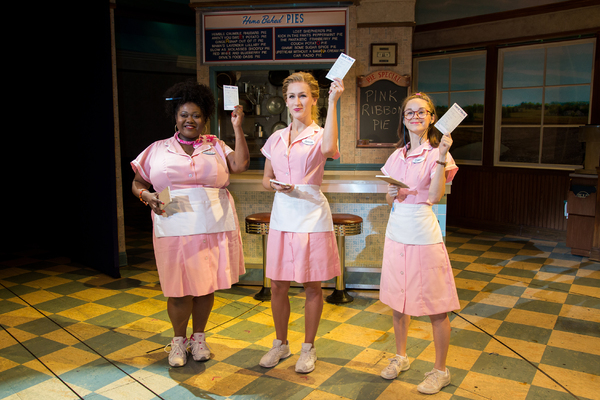 Maia Nkenge Wilson, Stephanie Torns, Caitlin Houlahan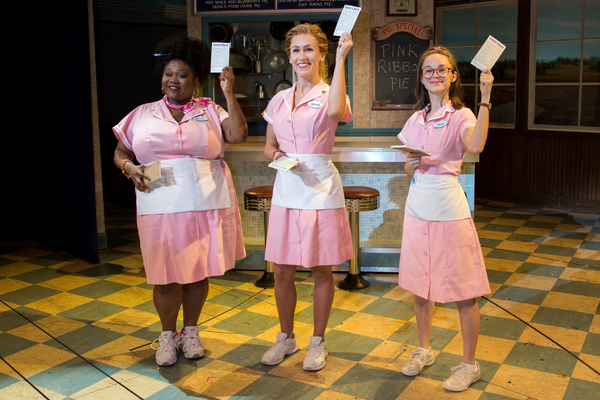 Maia Nkenge Wilson, Stephanie Torns, Caitlin Houlahan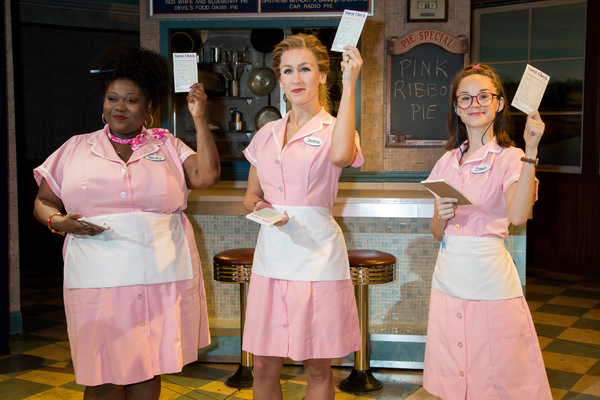 Maia Nkenge Wilson, Stephanie Torns, Caitlin Houlahan

Maia Nkenge Wilson, Stephanie Torns, Sara Bareilles, Caitlin Houlahan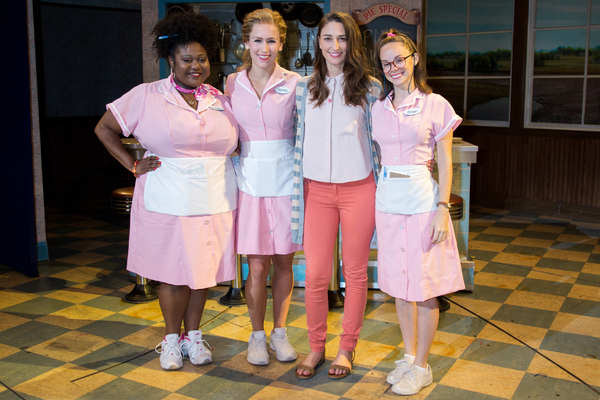 Maia Nkenge Wilson, Stephanie Torns, Sara Bareilles, Caitlin Houlahan

Maia Nkenge Wilson, Stephanie Torns, Sara Bareilles, Caitlin Houlahan
Related Articles
Jennifer was given her first camera at the age of eight, and has had one in her hand ever since. For the duration of her (read more...)