Photo Coverage: The Voysey Inheritance Opens
Michael Stuhlbarg and Fritz Weaver star in the Atlantic Theater Company's New York premiere production of David Mamet's new adaptation of Harley Granville Barker's play The Voysey Inheritance, which opened on December 6th after beginning previews on November 15th. It will play a limited run through January 7th.
Directed by David Warren (Holiday, Summer and Smoke), the show features Stuhlbarg (The Pillowman, Measure for Pleasure, The Invention of Love), Tony Award-winner Weaver (Ring Round The Moon, The Crucible, Child's Play), as well as Steven Goldstein, Todd Weeks, Rachel Black, Christopher Duva, Peter Maloney, Katharine Powell, Judith Roberts, Geddeth Smith, Samantha Soule, and CJ Wilson.
Mamet's (
Glengarry Glen Ross, American Buffalo
) new adaptation of Harley Granville Barker's classic play "explores the timely issue of morals vs. money as an upper middle class family goes to pieces when it is revealed that the patriarch (Weaver) has amassed the family fortune by secretly embezzling money from his clients. As his son (Stuhlbarg) tries to put things in order, he discovers that the family is more than willing to perpetuate this way of doing business, rather than sacrifice their comfort and luxury," press materials state. One of the influential pioneers of modern British drama and a contemporary of George Bernard Shaw, Granville-Barker wrote
The Voysey Inheritance
in 1905. One hundred years after its publication, David Mamet's world premiere adaptation of the classic play opened at the American Conservatory Theatre in San Francisco in March 2005.
Visit www.atlantictheater.org for tickets and more information.

Geddeth Smith, Steven Goldstein, Rachel Black, C.J. Wilson, Judith Roberts and Katharine Powell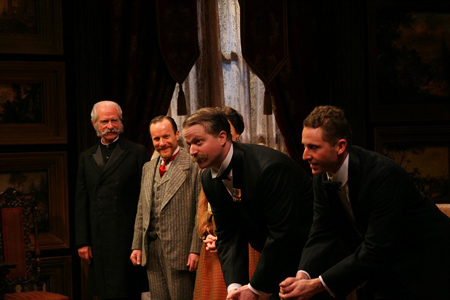 Geddeth Smith, Steven Goldstein, C.J. Wilson and Todd Weeks

Geddeth Smith, Steven Goldstein and Rachel Black

Geddeth Smith, Steven Goldstein, Rachel Black, C.J. Wilson, Samantha Soule, Todd Weeks, Judith Roberts, Katharine Powell and Christopher Duva

Geddeth Smith, Steven Goldstein, Rachel Black, C.J. Wilson, Samantha Soule, Fritz Weaver, Peter Maloney, Todd Weeks, Judith Roberts, Katharine Powell and Christopher Duva

Samantha Soule and Fritz Weaver

Geddeth Smith, Steven Goldstein, Rachel Black, C.J. Wilson, Samantha Soule, Fritz Weaver, Michael Stuhlbarg, Peter Maloney, Todd Weeks, Judith Roberts, Katharine Powell and Christopher Duva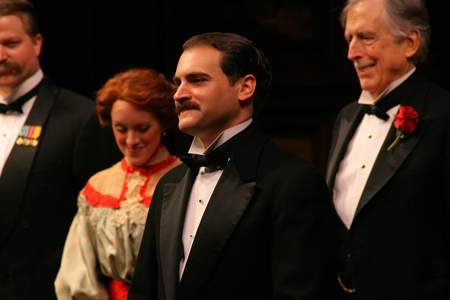 C.J. Wilson, Samantha Soule, Michael Stuhlbarg and Fritz Weaver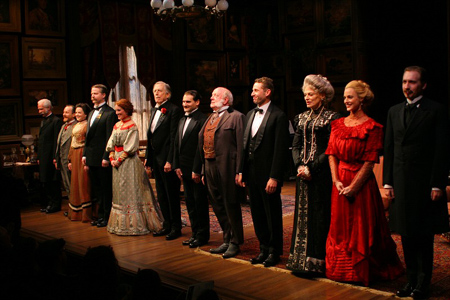 Geddeth Smith, Steven Goldstein, Rachel Black, C.J. Wilson, Samantha Soule, Fritz Weaver, Michael Stuhlbarg, Peter Maloney, Todd Weeks, Judith Roberts, Katharine Powell and Christopher Duva

Fritz Weaver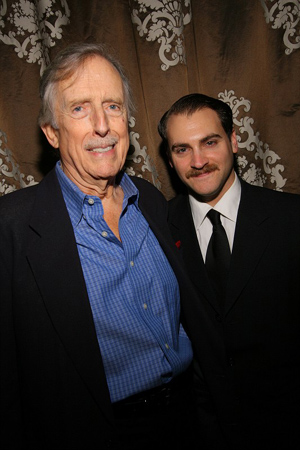 Fritz Weaver and Michael Stuhlbarg

Isaiah Washington, Todd Weeks and John Ellison Conlee

Todd Weeks, C.J. Wilson and Peter Maloney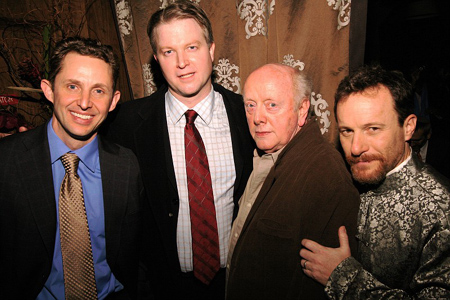 Todd Weeks, C.J. Wilson, Peter Maloney and Steven Goldstein

Samantha Soule and Katharine Powell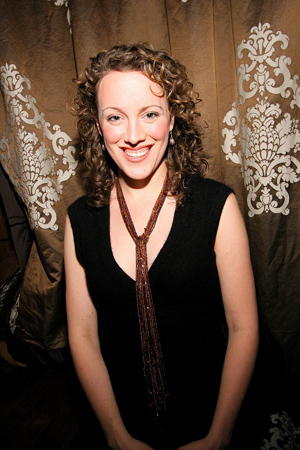 Samantha Soule

Samantha Soule and David Warren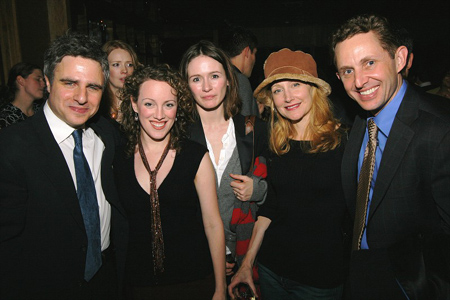 Neil Pepe (Artistic Director), Samantha Soule, Emily Mortimer, Patricia Clarkson, and Todd Weeks

Samantha Soule and Patricia Clarkson

Rachel Black and Judith Roberts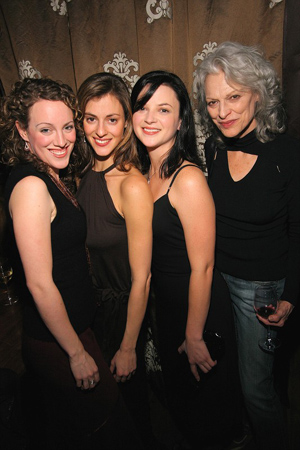 Samantha Soule, Katharine Powell, Rachel Black and Judith Roberts

Tara Howard and Joe Petrilla (The House Is Burning)
Related Articles
Ben Strothmann has been a portrait and theatrical photographer since 1995. Since building his first darkroom in his hometown of Milwaukee WI, his portrait studio (read more...)