Click Here for More Articles on SPONGEBOB SQUAREPANTS
Photo Coverage: THE SPONGEBOB MUSICAL Cast Ditches Bikini Bottom for the Recording Studio!
Nickelodeon and Masterworks Broadway recently announced that the Broadway-bound The SpongeBob Musical will release a cast album following a successful run at Broadway in Chicago's Oriental Theater.
The SpongeBob Musical cast album will feature Ethan Slater as SpongeBob SquarePants, Gavin Lee as Squidward, Nick Blaemire as Plankton, Lilli Cooper as Sandy Cheeks, Carlos Lopez as Mr. Krabs, Danny Skinner as Patrick, Gaelen Gilliland, Juliane Godfrey, Curtis Holbrook, Stephanie Hsu, Jesse JP Johnson, L'ogan J'ones, Emmy Raver-Lampman, Mark Ledbetter, Kelvin Moon Loh, Lauralyn Mcclelland, Vasthy Mompoint, JC Schuster, Allysa Shorte, JacoB Smith, Abby C. Smith, Jason Michael Snow, and Allan K. Washington.
The album will feature original songs by Yolanda Adams, Steven Tyler and Joe Perry of AEROSMITH, Sara Bareilles, Jonathan Coulton, Alex Ebert of Edward Sharpe & The Magnetic Zeros, The Flaming Lips, John Legend, Lady Antebellum, Cyndi Lauper, Panic! At the Disco, Plain White T's, They Might Be Giants and T.I., and a song by David Bowie with additional lyrics by Jonathan Coulton.
Since premiering on Nickelodeon in July 1999, SpongeBob SquarePants has emerged as a pop culture phenomenon. The series has been the most-watched animated program with kids for more than 13 consecutive years, and over the past several years, it has averaged more than 1 million total viewers every quarter across all Nickelodeon networks. As the most widely distributed property in Viacom history, SpongeBob is seen in over 185 countries and translated in more than 50 languages. The Paramount Pictures feature film The SpongeBob Movie: Sponge Out of Water premiered Feb. 6, 2015, landing at #1 opening weekend and going on to be a major hit globally. The character-driven cartoon chronicles the nautical and sometimes nonsensical adventures of SpongeBob, an incurably optimist and earnest sea sponge, and his undersea friends.
The cast just hit the recording studio and BroadwayWorld was on hand to capture the special day. Check out complete photo coverage below!
Photo Credit: Jennifer Broski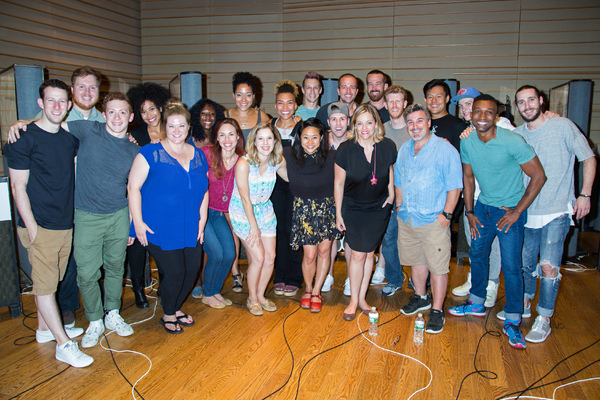 The cast of THE SPONGEBOB MUSICAL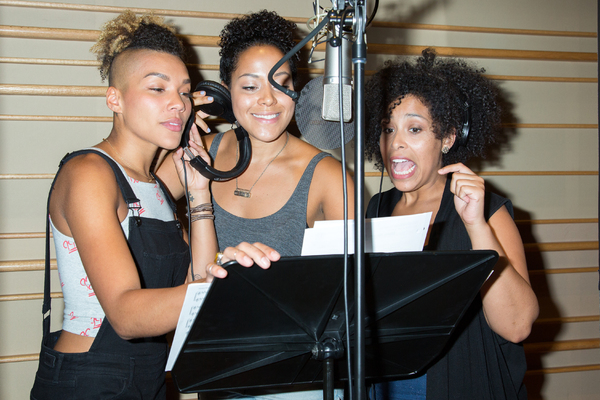 Emmy Raver-Lampman, Lilli Cooper, Alyssa Shorte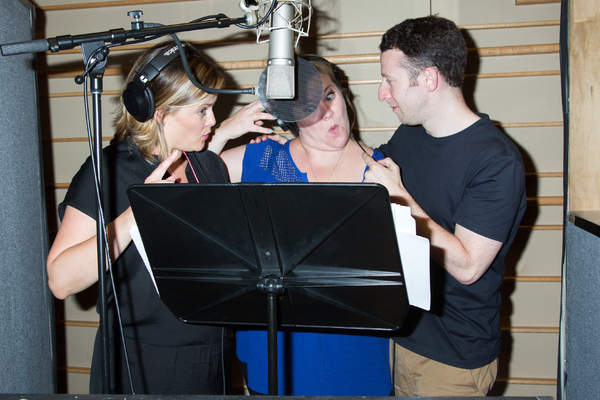 Gaelen Gilliland, Abby C. Smith, Nick Blaemire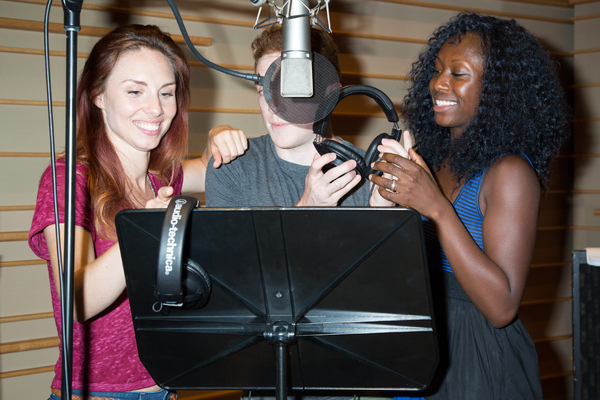 Lauralyn Mcclelland, Ethan Slater, Vasthy Mompoint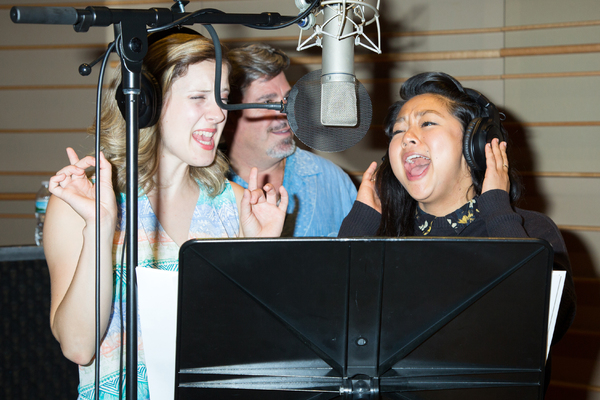 Juliane Godfrey, Carlos Lopez, Stephanie Hsu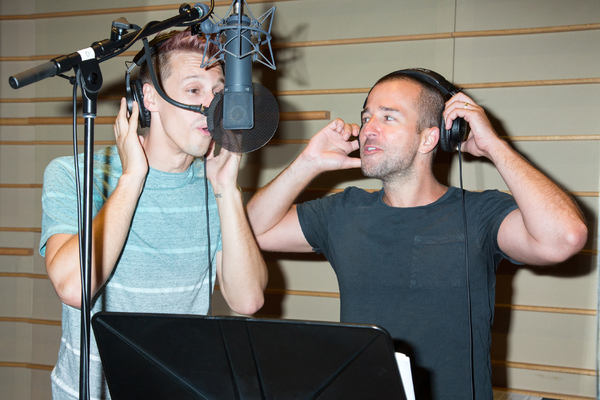 Jason Michael Snow, Curtis Holbrook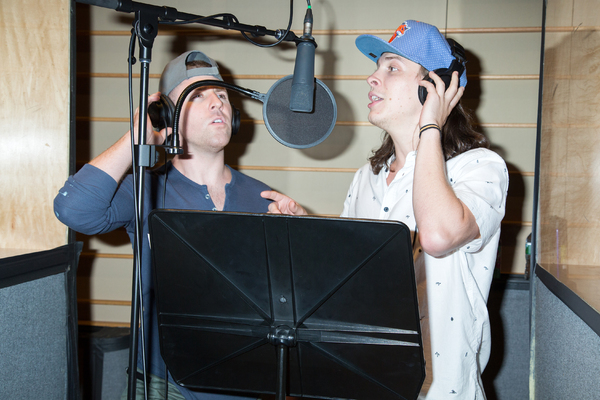 Jesse JP Johnson, L'ogan Jones

JC Schuster, Mark Ledbetter, Allan K. Washington

Jacob L. Smith, Danny Skinner, Kelvin Moon Loh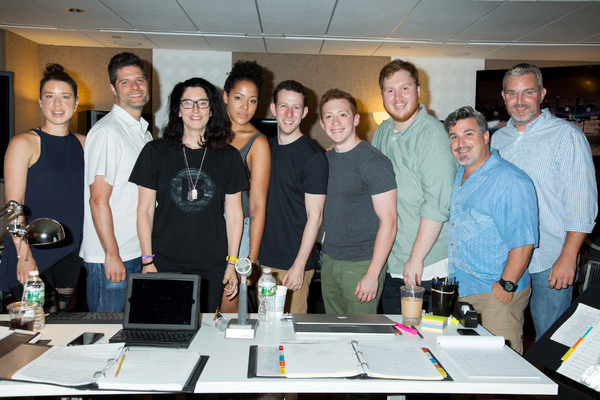 Cast and creative team members of THE SPONGEBOB MUSICAL

Lilli Cooper, Nick Blaemire, Ethan Slater, Danny Skinner, Carlos Lopez
Related Articles
Jennifer was given her first camera at the age of eight, and has had one in her hand ever since. For the duration of her (read more...)