Click Here for More Articles on NEIL PATRICK HARRIS
Photo Coverage: 'Stephen Schwartz: MAKING GOOD' at the Ford Amphitheatre
On Sunday, Aug 23rd 2009, Upright Cabaret's incredibly popular "Wicked Summer Nights" series at the Ford Amphitheatre drew to a close with a spectacular concert entitled 'Stephen Schwartz: Making Good' which set out to celebrate the works of the man who inspired the series, Mr. Stephen Schwartz.
With Mr. Schwartz in attendance and narrating the first half of the concert, Director Billy Porter along with Music Directors Chris Bratten and Charity Wicks, guided the audience through the composers famed hit songs which included 'Magic to Do,' 'Defying Gravity,' and 'I Guess I'll Miss the Man,' and then provided the audience with a sneak peek into Mr. Schwartz' new work "Séance on a Wet Afternoon" set to debut in Sept 2009 in Santa Barbara, CA.
This magical evening including performances by acclaimed soprano Lauren Flanigan, 3x Tony Nominee Terrence Mann (Cats, Beauty and the Beast), Tony Nominee Valarie Pettiford (Fosse) with Michael Arden (Times They Are a Changin'), Elizabeth Brackenbury, David Burnham (Light in the Piazza, Wicked), Matt Cusson, Jesse Tyler Ferguson (Spelling Bee), Barrett Foa, Julie Garnye, Grammy winner Nathan Lee Graham, Jenna Leigh Green (Wicked), Arielle Jacobs, John Kimberling, Audra Mae, Michael Marcotte, Katy Mixon (Eastbound and Down), Nicole Parker, Steve Pence, Hila Plitmann, Aaron Refvem, Tami Tappan Damiano, Ty Taylor (Rockstar INXS), Talia Thiesfield, Tracie Thoms (Cold Case, Rent), Jennifer Leigh Warren (Little Shop of Horrors, Big River, Marie Christine), and Brenna Whitaker.
"Seance on a Wet Afternoon" is the new opera by Stephen Schwartz set to debut in on Saturday, Sept 26, 2009 in Santa Barbara, CA. For more information, please visit: http://www.seancetheopera.com
Upright Cabaret is redefining the cabaret milieu for a new generation of audiences. Founded by producers Chris Isaacson and Shane Scheel in 2005, Upright seeks to celebrate old style cabaret while simultaneously turning it on its ear, bringing young Broadway and young Hollywood together in a live setting. Upright performers run the gamut from Tony-nominated divas to up-and-coming recording artists to film and TV stars. Indeed, Upright's talent roster reads like a "who's who" of the entertainment industry, including American Idol finalist Adam Lambert, film actress Katy Mixon (Four Christmases, HBO's East Bound and Down), Neil Patrick Harris (CBS's How I Met Your Mother & ABC's Doogie Howser, M.D.), and cast members from over 75 Broadway productions including Wicked, Rent, Jersey Boys and Spamalot, to name a few!
Upright Cabaret, born and bred in West Hollywood, and has been taking Southern California by storm, with shows in Palm Springs, San Diego, Santa Barbara and Avalon and recently on the East Coast at Joe's Pub in New York City. Upright Cabaret will open its new venue in Los Angeles, CA in mid-Sept 2009.
For more information about this and other Upright Cabaret events including upcoming shows and tickets, please visit http://www.uprightcabarat.com
PHOTOS BY TONY DIMAIO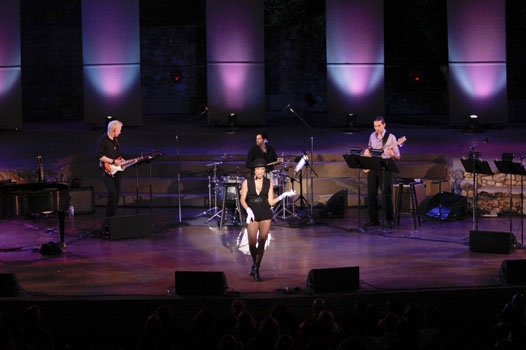 Valarie Pettiford at Stephen Schwartz: Making Good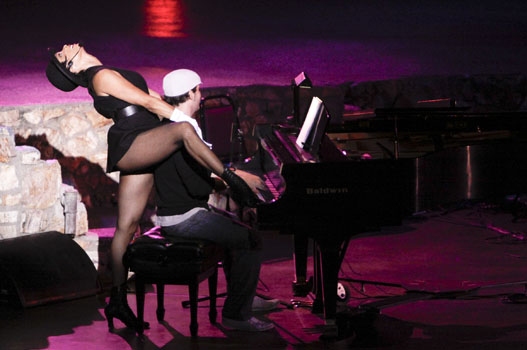 Valarie Pettiford and Matt Cusson at Stephen Schwartz: Making Good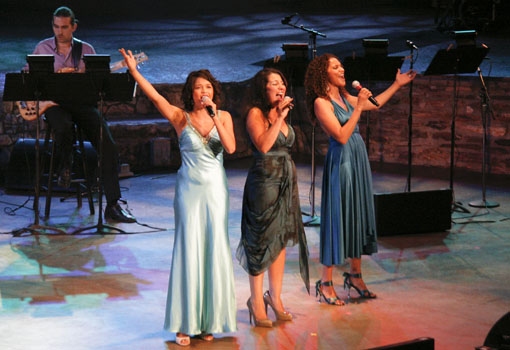 Areille Jacobs, Julie Garnye and Talia Thiesfield at Stephen Schwartz: Making Good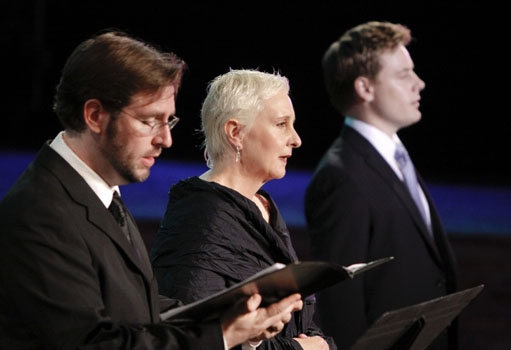 Steve Pence, Lauren Flanigan, Michael Marcotte at Stephen Schwartz: Making Good

Aaron Refvem and Lauren Flanigan at Stephen Schwartz: Making Good

Hila Plitmann and John Kimberling at Stephen Schwartz: Making Good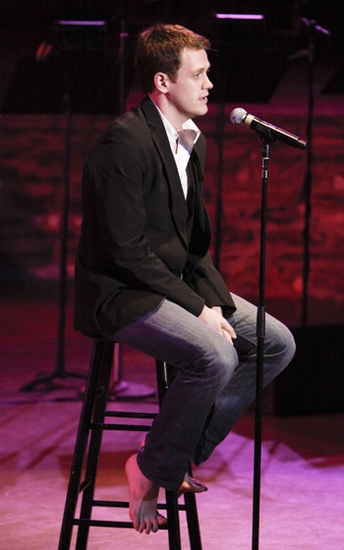 Michael Arden at Stephen Scwhartz: Making Good

Jesse Tyler Ferguson and Barrett Foa at Stephen Schwartz: Making Good

Jennifer Leigh Warren at Stephen Scwhartz: Making Good

Elizabeth Brackenbury at Stephen Schwartz: Making Good

Michael Marcotte and Jenna Leigh Green at Stephen Schwartz: Making Good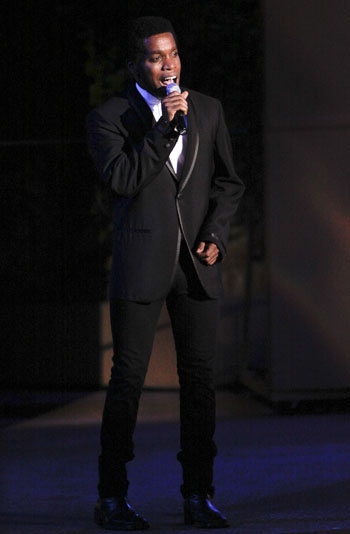 Ty Taylor at Stephen Schwartz: Making Good

Katy Mixon at Stephen Schwartz: Making Good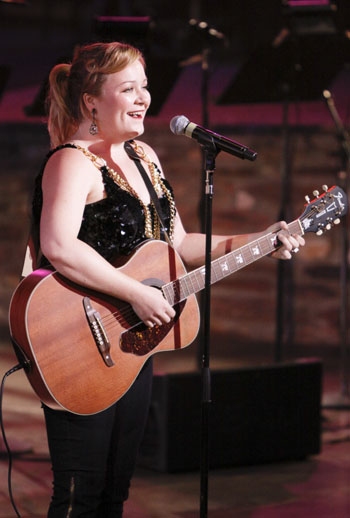 Audra Mae at Stephen Schwartz: Making Good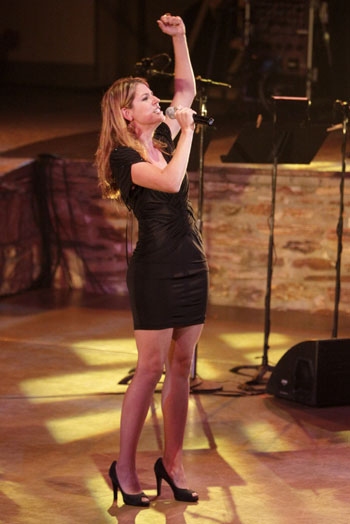 Nicole Parker at Stephen Schwartz: Making Good

Brenna Whitaker and her horn section at Stephen Schwartz: Making Good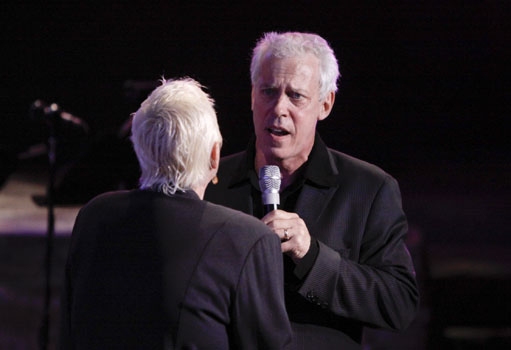 Lauren Flanigan and Terrence Mann at Stephen Schwartz: Making Good

Tracie Thoms at Stephen Schwartz: Making Good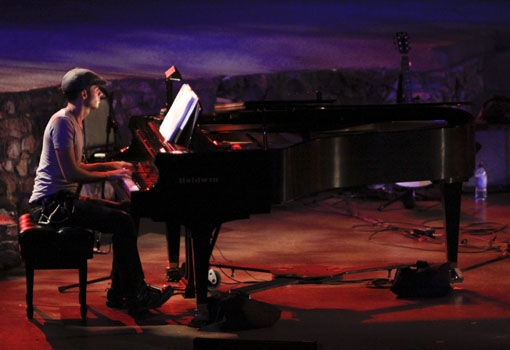 Music Director Chris Bratten at Stephen Schwartz: Making Good

Nathan Lee Graham at Stephen Schwartz: Making Good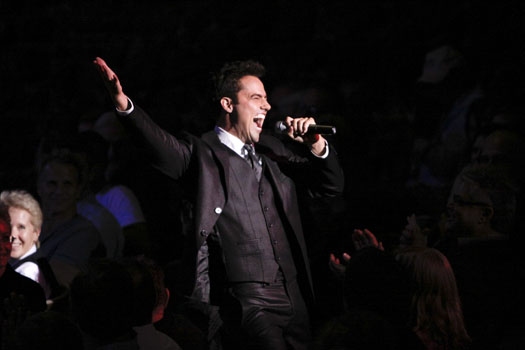 David Burnham at Stephen Schwartz: Making Good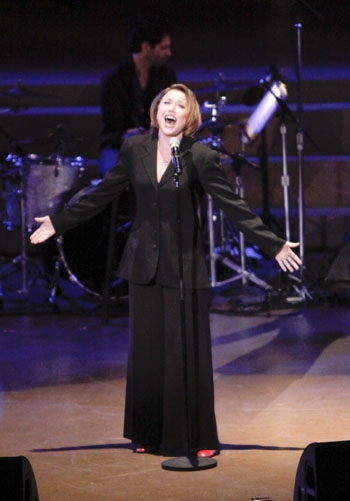 Tami Tappan Damiano at Stephen Schwartz: Making Good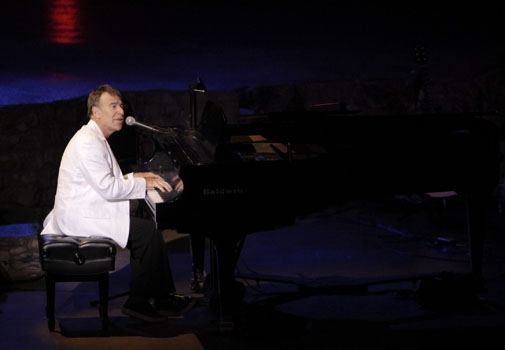 Stephen Schwartz performs at Stephen Schwartz: Making Good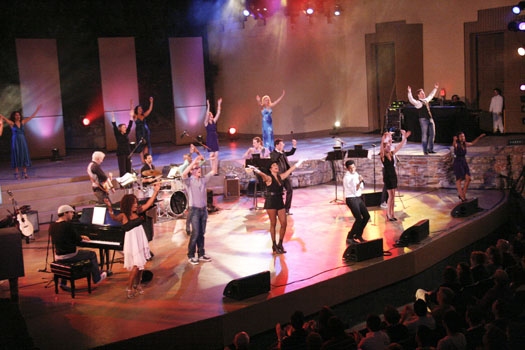 Ty Taylor and the cast of Stephen Schwartz: Making Good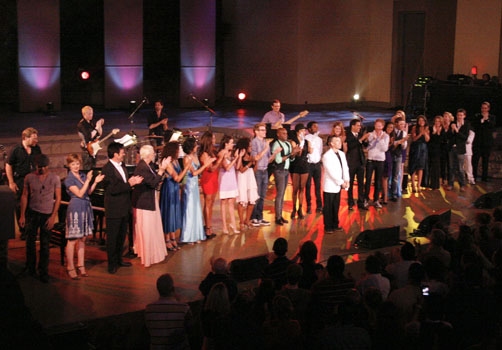 Stephen Schwartz and the cast of Stephen Schwartz: Making Good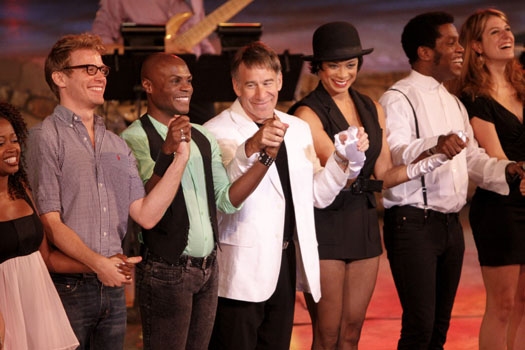 Jennifer Leigh Warren, Barrett Foa, Nathan Lee Graham, Stephen Schwartz, Valarie Pettiford, Ty Taylor and Nicole Parker at Stephen Schwartz: Making Good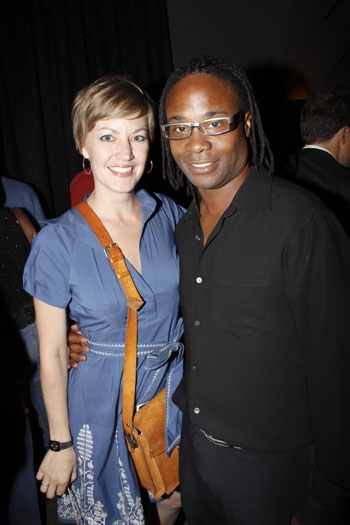 Music Director Charity Wicks and Director Billy Porter at Stephen Schwartz: Making Good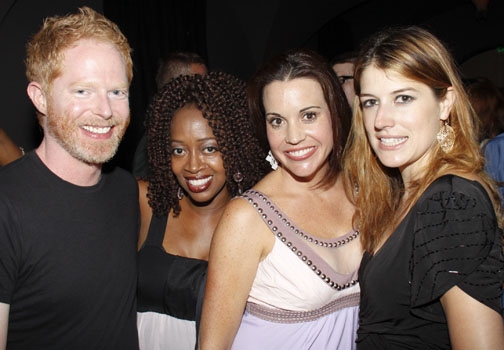 Jesse Tyler Ferguson, Jennifer Leigh Warren, Jenna Leigh Green, and Nicole Parker at Stephen Schwartz: Making Good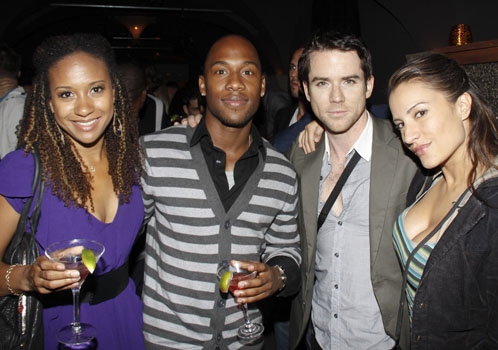 Tracie Thoms, J Lee, Christian Campbell and Friend at Stephen Schwartz: Making Good

Sara Ramirez and guest at Stephen Schwartz: Making Good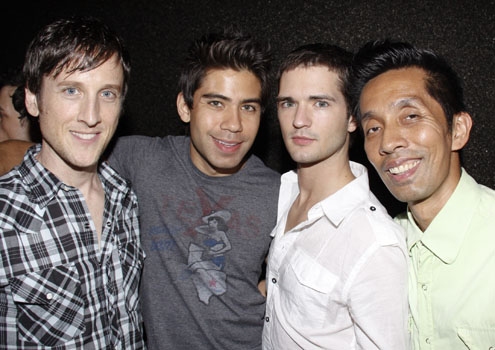 Jack Plotnick and friends at Stephen Schwartz: Making Good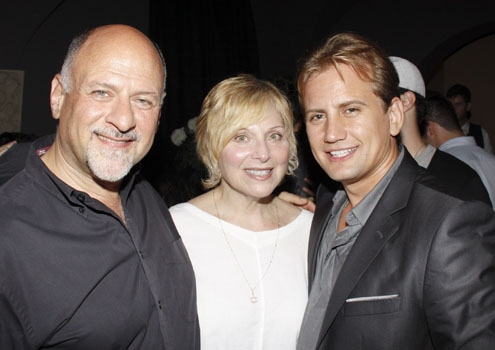 Dan Glosser, Roslyn Kind and Chris Isaacson at Stephen Schwartz: Making Good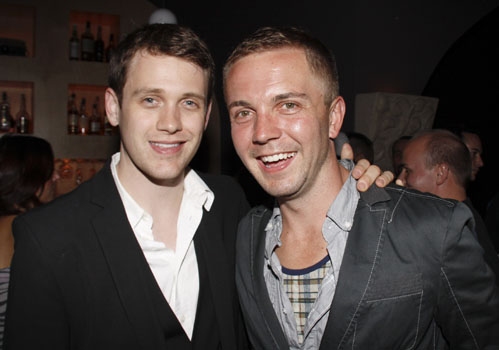 Michael Arden and Shane Scheel at Stephen Schwartz: Making Good

Stephen Schwartz: Making Good producers Shane Scheel and Chris Isaacson with Composer/Lyricist Stephen Schwartz