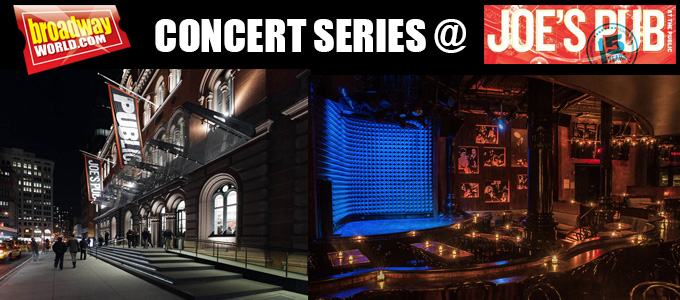 Click Here for More Articles on BWW CONCERT SERIES
Photo Coverage: Standing Ovations 3 (After-Party)
BroadwayWorld.com's SOLD-OUT Standing Ovations 3 benefit for Broadway Cares / Equity Fights AIDS took place on Sunday night, April 17, 2005 at Joe's Pub. The concert was followed by an after-party at Serafina. Produced by Robert Diamond, with direction by Jamie McGonnigal, and music direction by Larry Blank, some of Broadway's brightest came to sing their hearts out for a great cause. BroadwayWorld's next concert, the Music of Neil Berg, takes place at Joe's Pub on Monday night, May 23, 2005.
Broadway Cares/Equity Fights AIDS (BC/EFA) is the nation's leading industry-based, not-for-profit AIDS fundraising and grant making organization. BC/EFA is the on-going, committed response from the American Theatre community to an urgent worldwide health crisis. By drawing upon the talents, resources, and generosity of this community, BC/EFA raises funds for AIDS-related causes across the United States. Since its founding in 1988, BC/EFA has raised over $80 million for critically needed services for people with AIDS, HIV or HIV-related illnesses. http://bcefa.org.
For Photos from the Standing Ovations 3 Concert, click here...

Frank Wildhorn (Composer) and Darren Ritchie

Larry Blank (Music Director), Cady Huffman and her husband

The boys of UPSTAGE

Kristoffer Cusick (Wicked/Chicago), Julie Tolivar (Chitty, Chitty, Bang Bang!) and Marty Thomas (Wicked/Broadway)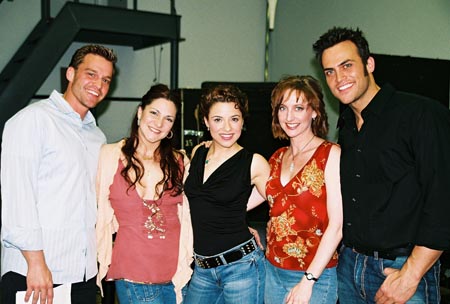 Darren Ritchie, Shoshana Bean (Wicked), Jennifer Gambatese (All Shook Up), Rita Harvey (Fiddler on the Roof) and Cheyenne Jackson (All Shook Up)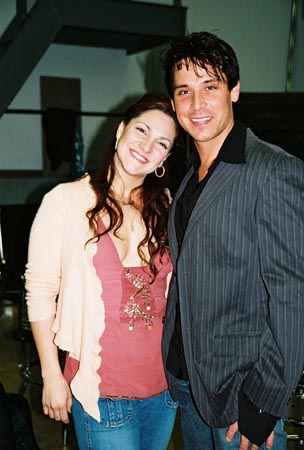 Shoshana Bean and Kristoffer Cusick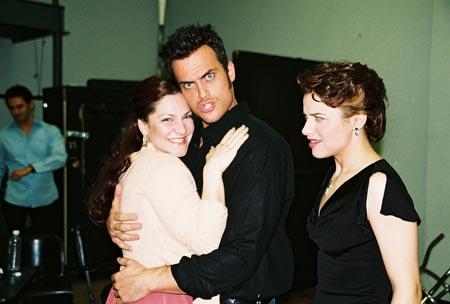 Shoshana Bean, Cheyenne Jackson in a playful shot as Jennifer Gambatese (Cheyenne's love interest in All Shook Up) looks on
with mock jealousy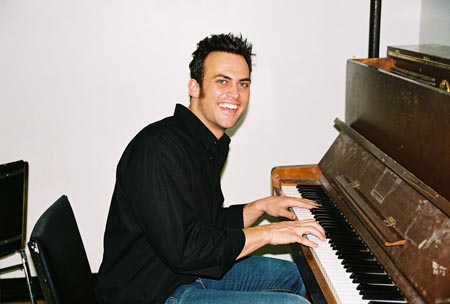 Cheyenne Jackson

Marty Thomas and Jennifer Gambatese

Jennifer Holliday (Standing Ovations 3 surprise guest star) and Cheyenne Jackson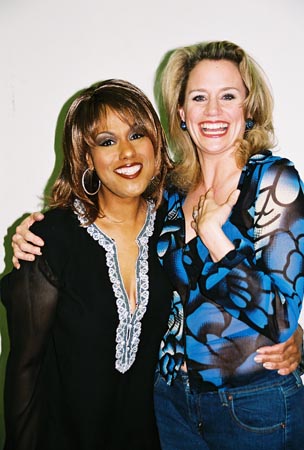 Jennifer Holliday and Cady Huffman

Jamie McGonnigal and Jennifer Holliday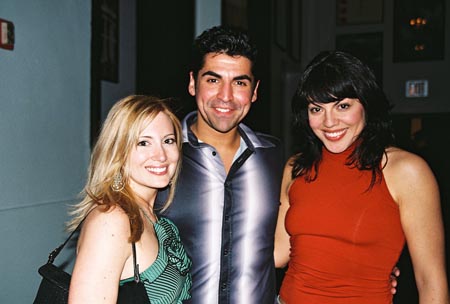 Jessica Hartman, Juan Betancur and Sara Ramirez (Spamalot)

Brandi Burkhardt and Frank Wildhorn

Erin Leigh Peck, Frank Wildhorn and Natasia Diaz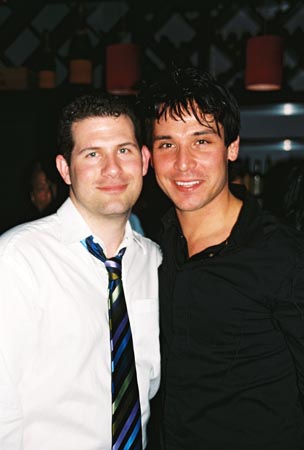 Terry Goldman and Kristoffer Cusick

Robert Diamond (Producer, Editor-in-Chief BroadwayWorld.com) and Jose' Valdez (BroadwayWorld.com Reviewer, and Message Board Monitor)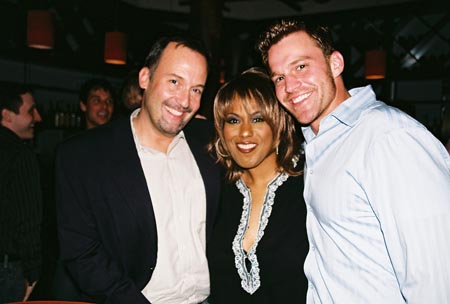 Frank Conway (Broadway Cares), Jennifer Holliday and Darren Ritchie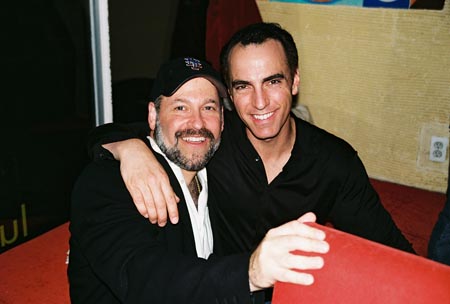 Frank Wildhorn and William Michals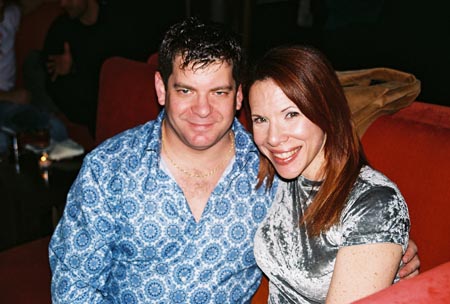 Jeremy Roberts and his wife

Jessica Grove, Jeffrey Doornbos and Erin Leigh Peck

Jennifer Holliday and Robert Diamond

Jennifer Holliday and Frank Wildhorn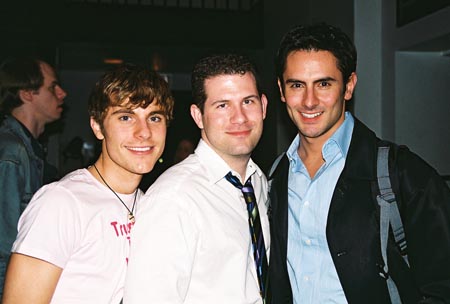 Wes Coulter,Terry Goldman, and Victor Wallace

Frank Wildhorn and Robert Diamond

Kristoffer Cusisck, Rob Diamond, Jim Caruso, and Victor Wallace

Assistant MD John Fischer and Jennifer Holliday
For Photos from the Standing Ovations 3 Concert, click here...