Click Here for More Articles on STOMP
Photo Coverage: STOMP Cast Lights Empire State Building for 20th Anniversary!
Earlier today, the cast of the STOMP "flipped the switch" to light the Empire State Building in red and white on Thursday February 27, in honor of its 20th anniversary in New York at off-Broadway's Orpheum Theatre. It will remain red and white on the night of the 27th. BroadwayWorld was there for the special event and you can check out photo coverage below!
STOMP, the international sensation, celebrates its 20th anniversary at New York's Orpheum Theatre on Thursday February 27th where it continues to be part of the fabric of NYC's theatrical landscape and a must-see for both locals and visitors. Stomp is the winner of Obie, Olivier and Drama Desk Awards; it received a Special Citation from Best Plays; and was named a "Legend of off-Broadway."
Soaring 1,454 feet above Midtown Manhattan (from base to antenna), the Empire State Building, owned by Empire State Realty Trust, Inc., is the "World's Most Famous Office Building." With new investments in energy efficiency, infrastructure, public areas and amenities, the Empire State Building has attracted first-rate tenants in a diverse array of industries from around the world. The skyscraper's robust broadcasting technology supports all major television and FM radio stations in the New York metropolitan market. The Empire State Building was named America's favorite building in a poll conducted by the American Institute of Architects, and the Empire State Building Observatory is one of the world's most beloved attractions as the region's #1 tourist destination.
Photo Credit: Jennifer Broski


The cast of Stomp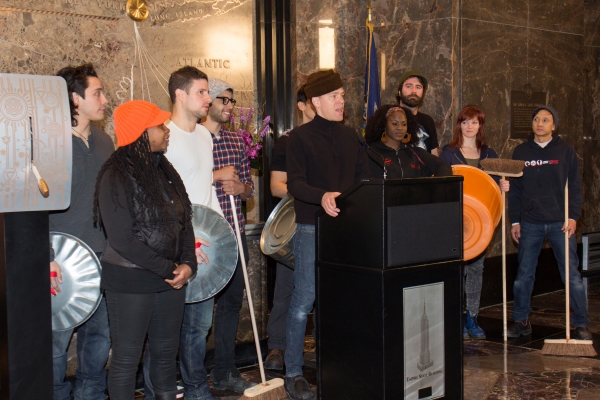 The cast of Stomp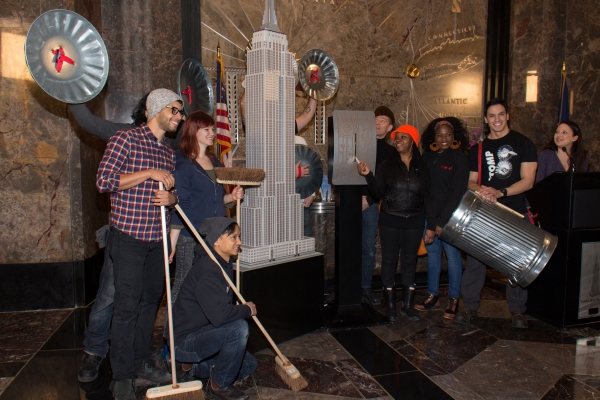 The cast of Stomp

The cast of Stomp

The cast of Stomp

The cast of Stomp

Brad Holland, Jason Mills, Penelope Wendtlandt, Fritzlyn Hector, Ivan Salazar, Dustin Elsea, John Angeles, Manny Osoria, Alan Asuncion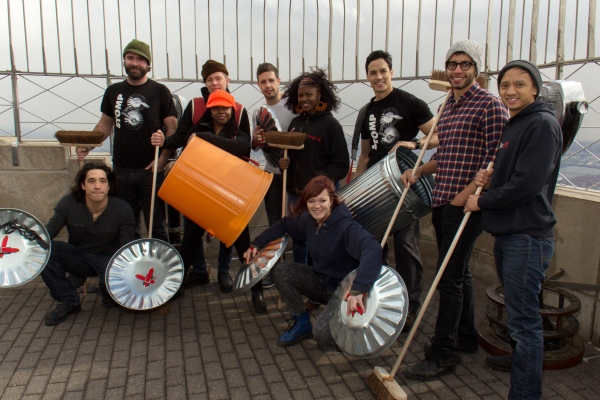 Ivan Salazar, Brad Holland, Jason Mills, Fiona Wilkes, Dustin Elsea, Fritzlyn Hector, Penelope Wendtlandt, John Angeles, Manny Osoria, Alan Asuncion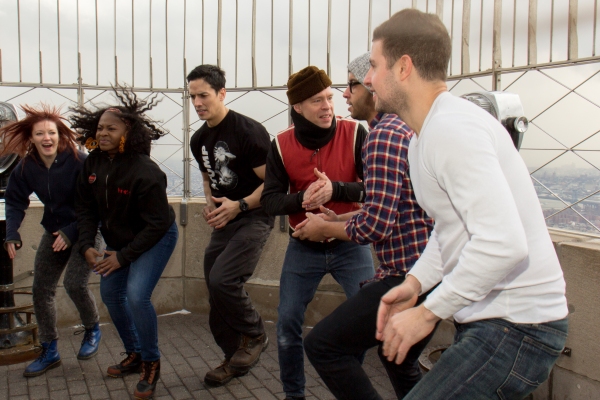 Penelope Wendtlandt, Fritzlyn Hector, John Angeles, Jason Mills, Manny Osoria, Dustin Elsea

Related Articles

Jennifer was given her first camera at the age of eight, and has had one in her hand ever since. For the duration of her (read more...)