Photo Coverage: 'SHREK', 'NAKED', CHICAGO And JERSEY BOYS Perform At 'BROADWAY IN BRYANT PARK'
The best of Broadway is FREE on six consecutive Thursdays this summer with "106.7 Lite fm Presents Broadway in Bryant Park 2009" - a lunchtime series that kicked off on Thursday July 9th at 12:30PM on the Bryant Park Stage. The series, sponsored by Bank of America and State Farm, features live performances excerpted from big-name on- and off-Broadway shows for open-air enjoyment during lunch hour. BroadwayWorld.com's cameras were there to join the on Thursday July 30th, 2009 as SHREK, Naked Boys Singing, CHICAGO and JERSEY BOYS sang for the crowds!
Lite fm's on-air personalities do the hosting honors. Upcoming Bye Bye Birdie star John Stamos will stop by on August 13th to close the series.
Now in its eighth year, "106.7 Lite fm Presents Broadway in Bryant Park" will run from 12:30-1:30pm on Thursday July 9, 16, 23 and 30 and August 6 and 13. Bryant Park is located behind the New York Public Library on 6th Avenue between 40th and 42nd street. Seating is first come-first-served on the lawn. As a bonus, Bank of America will award a year's worth of free Broadway tickets to one lucky winner at the end of the series in August. Anyone can enter to win simply by visiting the Bank of America tent on the Bryant Park fountain terrace from 11am-2pm on any of the six Broadway in Bryant Park dates.  For details, schedule updates and a chance to win free Broadway tickets, log onto 
www.1067litefm.com
 and keep your radios tuned to 106.7FM.
Photos by Peter James Zielinski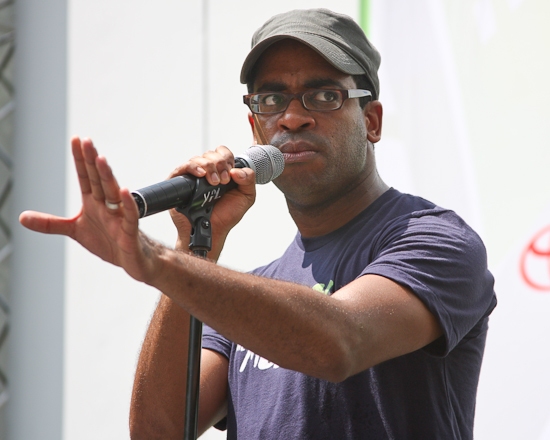 Daniel Breaker

Daniel Breaker

Daniel Breaker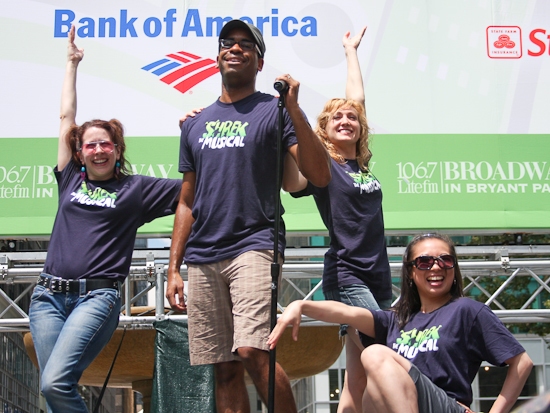 Daniel Breaker with Kirsten Wyatt, Sarah Jane Everman, and Lisa Ho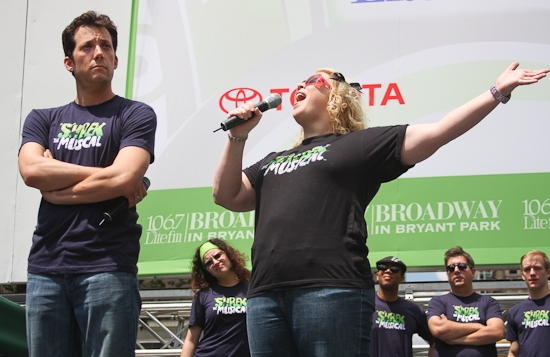 John Tartaglia and The cast of Shrek

Rachel Stern

The Ensemble of Shrek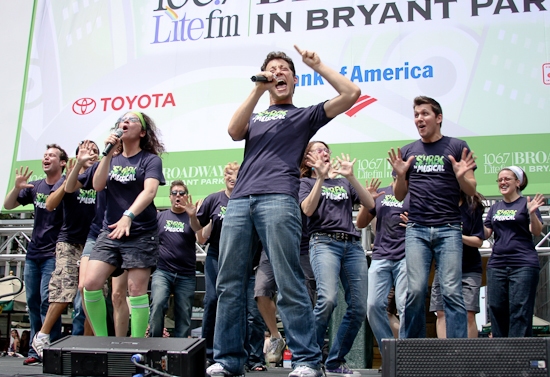 John Tartaglia and The cast of Shrek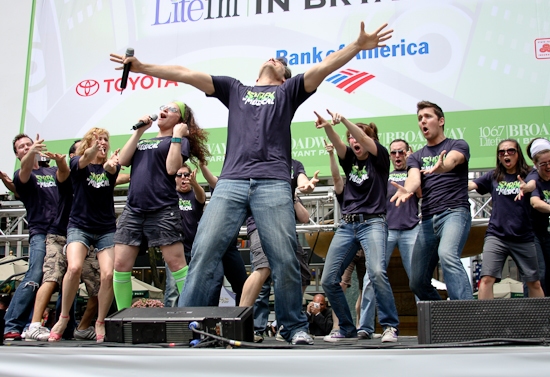 John Tartaglia and The cast of Shrek

John Tartaglia and The cast of Shrek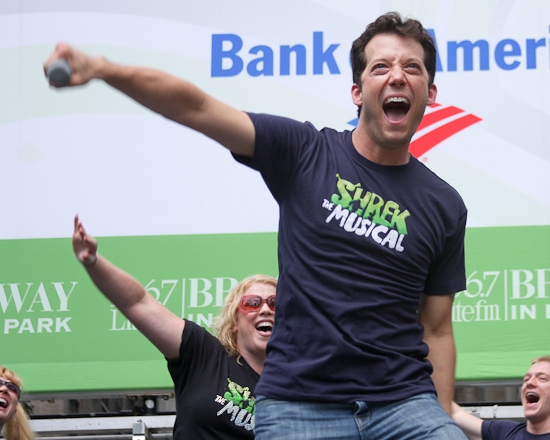 John Tartaglia

John Tartaglia and The cast of Shrek

Marc Ginsburg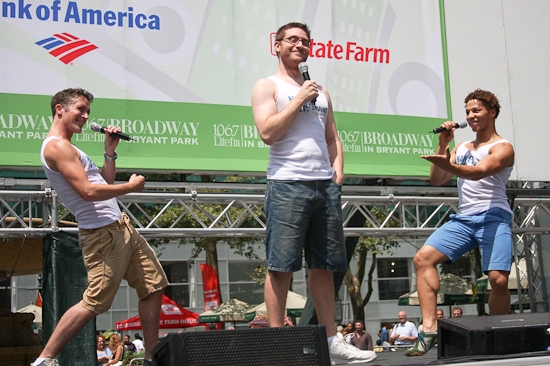 Naked Boys SInging

Dave August

Naked Boys SInging

Chris Layton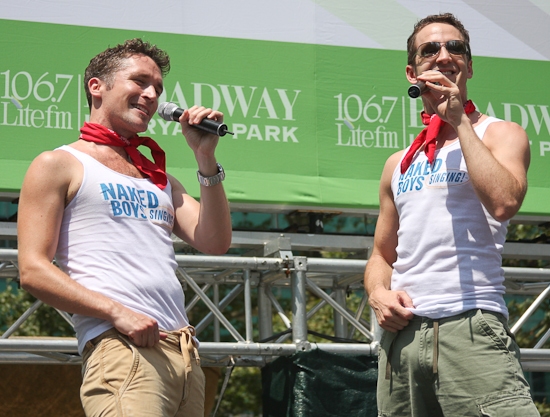 Trevor Efinger and Craig Lowry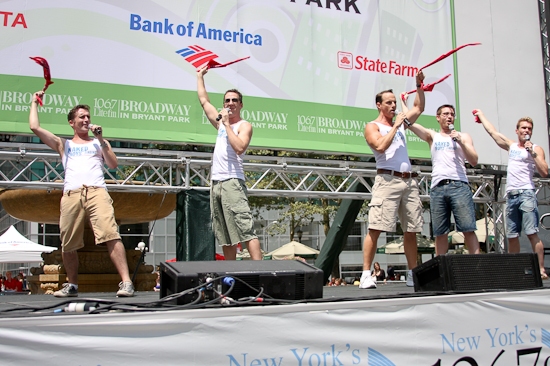 Naked Boys SInging

Craig Lowry

Craig Lowry

Naked Boys SInging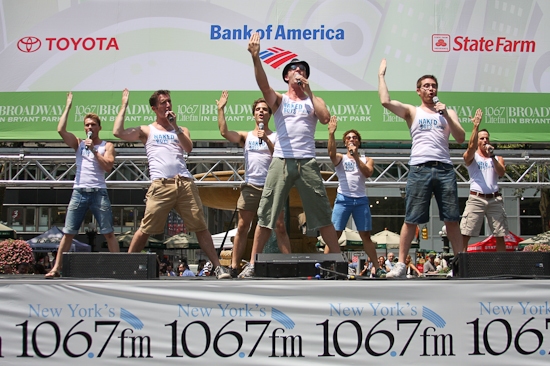 Naked Boys SInging

Naked Boys SInging

Amra-Faye Wright and The cast of Chicago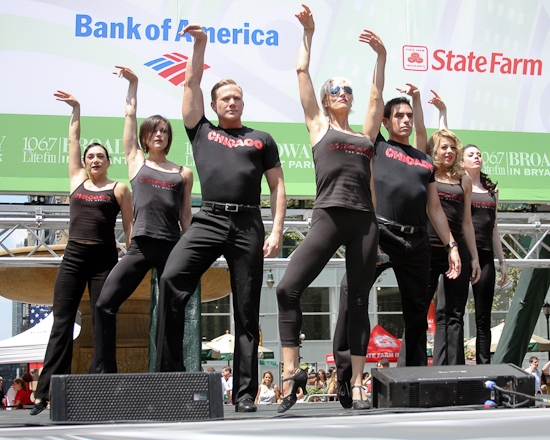 Amra-Faye Wright and The cast of Chicago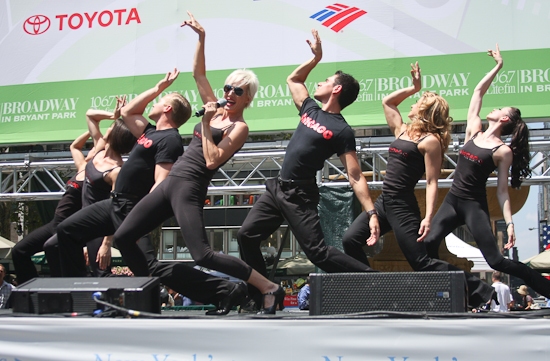 Amra-Faye Wright and The cast of Chicago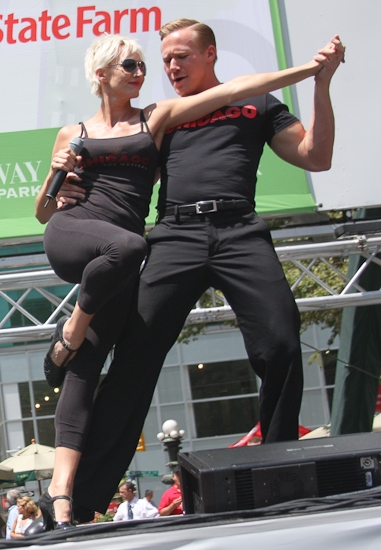 Amra-Faye Wright and Jason Patrick Sands

Amra-Faye Wright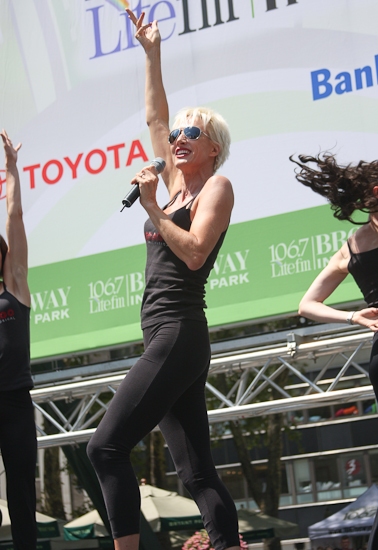 Amra-Faye Wright

Amra-Faye Wright and Dylis Croman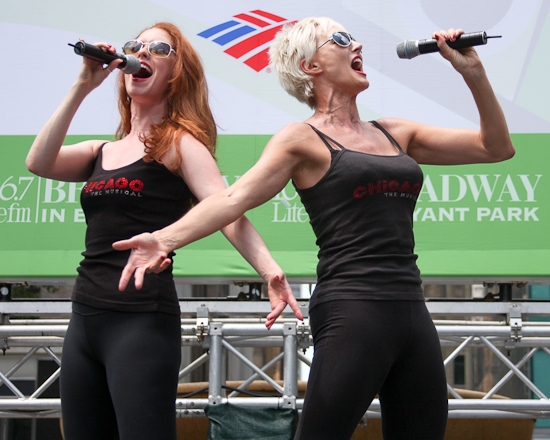 Dylis Croman and Amra-Faye Wright

Dylis Croman and Amra-Faye Wright

Jason Patrick Sands and Jason Patrick Sands and the ladies of Chicago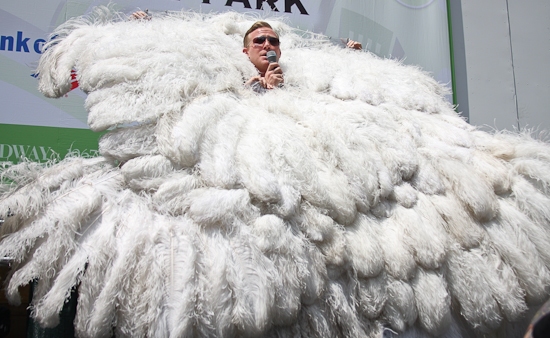 Jason Patrick Sands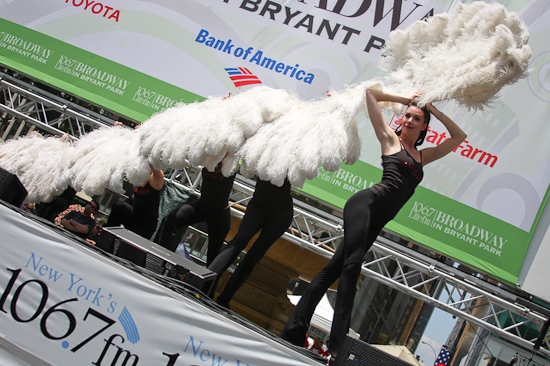 Ensemble member of Chicago

Jason Patrick Sands and the ladies of Chicago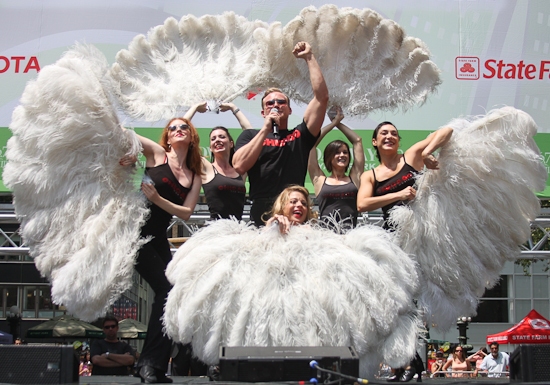 Jason Patrick Sands and the ladies of Chicago

Kris Coleman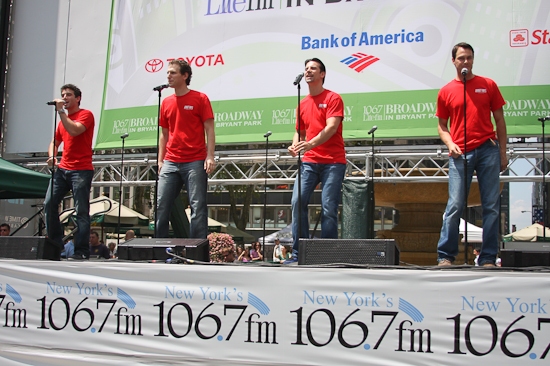 Jarrod Spector, Sebastian Arcelus, Dominic Nolfi and Matt Bogart

Jarrod Spector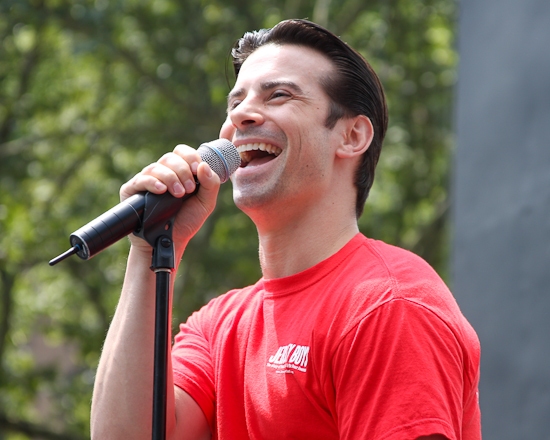 Dominic Nolfi

Jarrod Spector, Sebastian Arcelus, Dominic Nolfi and Matt Bogart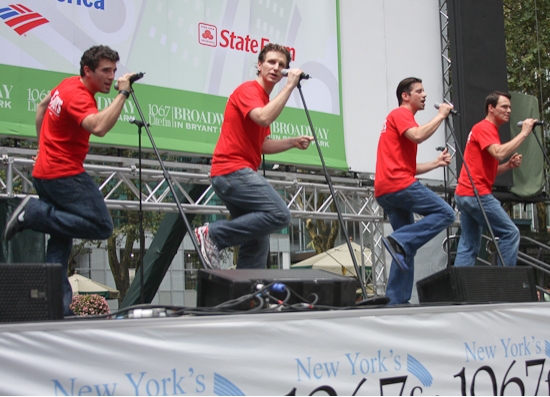 Jarrod Spector, Sebastian Arcelus, Dominic Nolfi and Matt Bogart

Sebastian Arcelus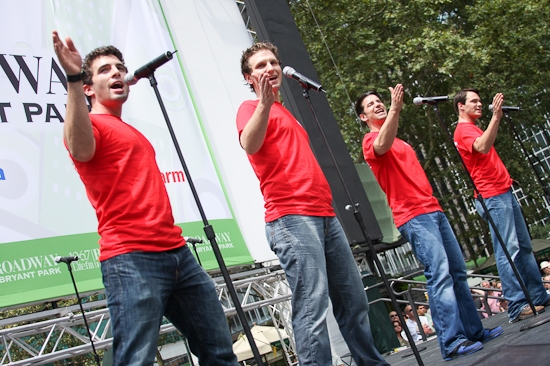 Jarrod Spector, Sebastian Arcelus, Dominic Nolfi and Matt Bogart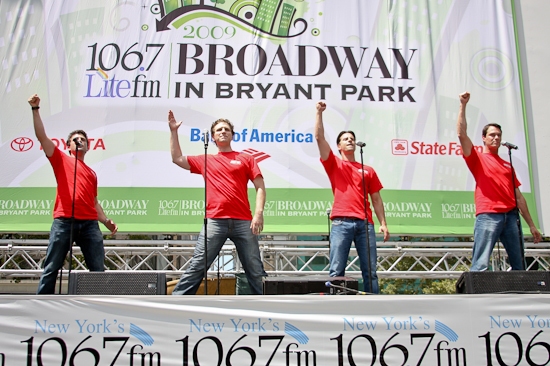 Jarrod Spector, Sebastian Arcelus, Dominic Nolfi and Matt Bogart

Jarrod Spector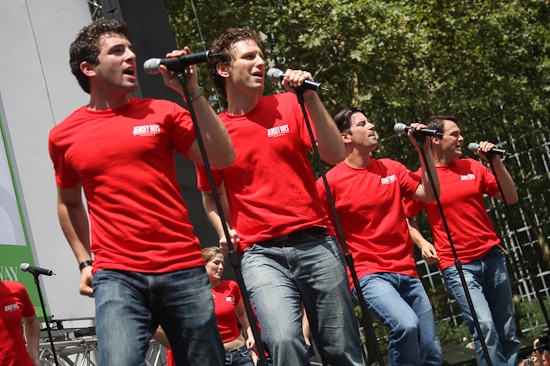 Jarrod Spector, Sebastian Arcelus, Dominic Nolfi and Matt Bogart

Jarrod Spector, Sebastian Arcelus, Dominic Nolfi, Matt Bogart, and The cast of Jersey Boys