Photos: ROBIN AND THE 7 HOODS Opens at The Old Globe
From July 14th to August 22nd, the Old Globe Theatre will host ROBIN AND THE 7 HOODS - A NEW MUSICAL. This is the world premiere of a Broadway-bound musical comedy that takes the audience back to that sexy era in pop culture where "Mad Men" reigned supreme, martinis flowed freely and the songs of Sammy Cahn and Jimmy Van Heusen ("My Kind of Town Chicago Is)," "Ain't That a Kick in the Head," "Call Me Irresponsible" and many more) ruled the night.
Take the writer of CURTAINS (Rupert Holmes), add the director of THE DROWSY CHAPERONE and taught Monty Python how to dance in SPAMALOT (Casey Nicholas), and top it off with a sexy, soaring score of classic Cahn and Van Heusen songs and you get ROBIN AND THE 7 HOODS, a new musical that takes the Robin Hood legend and gives it an early-sixties spin. When Robbo, a suave, fast-rising entrepreneur in Chicago's sophisticated nightclub scene, finds himself wanted by both sides of the law, he and his merry band quickly learn that a few wrongs - and a few songs - could make things right.
 Photo Credit: Craig Schwartz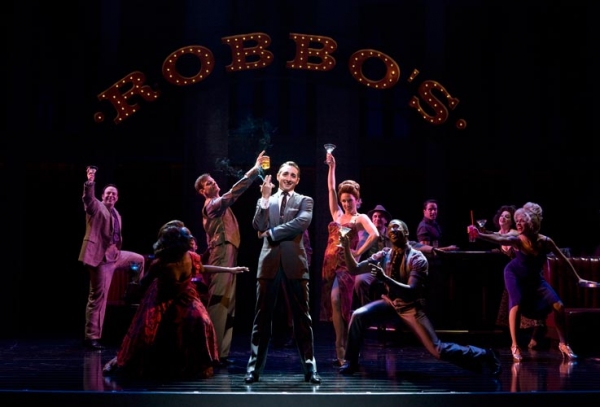 Eric Schneider (center, as Robbo Ortona) and the cast

Jeffrey Schecter (center, as Willie Scarlatti) and the cast

Eric Schneider (center, as Robbo Ortona) and the cast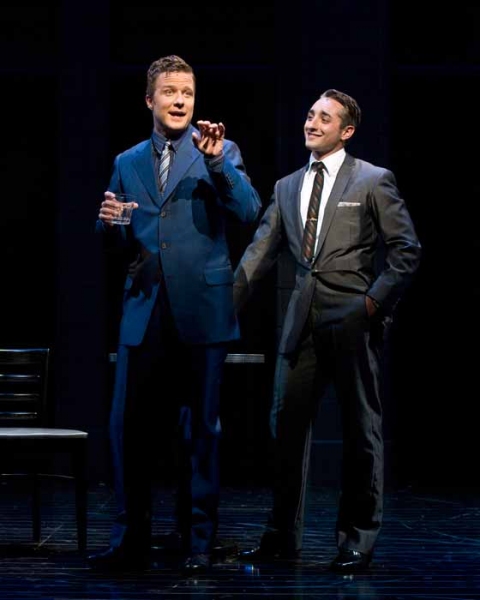 Will Chase (as Little John Dante) and Eric Schneider (as Robbo Ortona)

Amy Spanger (as Alana O'Dell) and Will Chase (as Little John Dante)

Eric Schneider (as Robbo Ortona) and Kelly Sullivan (as Marian Archer)

Will Chase (center, as Little John Dante) and the cast

Will Chase (as Little John Dante), Amy Spanger (as Alana O'Dell) and the cast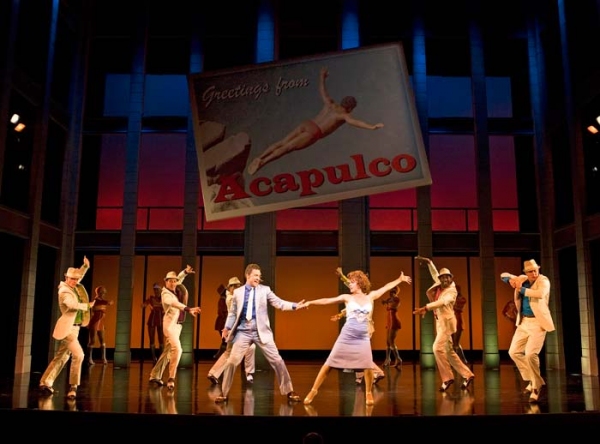 Will Chase (as Little John Dante), Amy Spanger (as Alana O'Dell)

Eric Schneider (as Robbo Ortona)

Kelly Sullivan (as Marian Archer)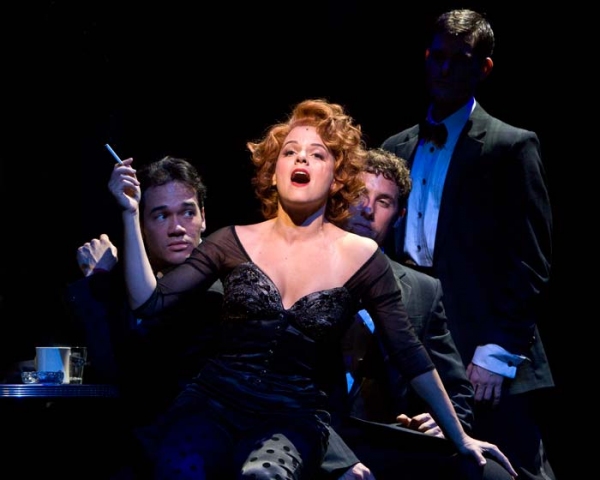 Amy Spanger (as Alana O'Dell)

Adam Heller (as Lieutenant Nottingham) and Eric Schneider (as Robbo Ortana)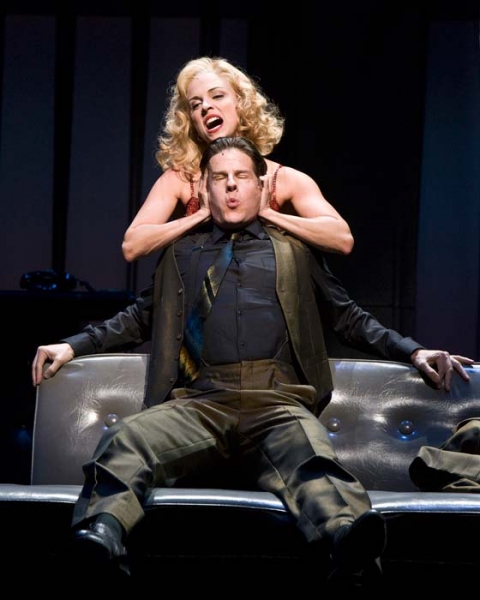 Kelly Sullivan (as Marian Archer) and Rick Holmes (as P.J. Sullivan)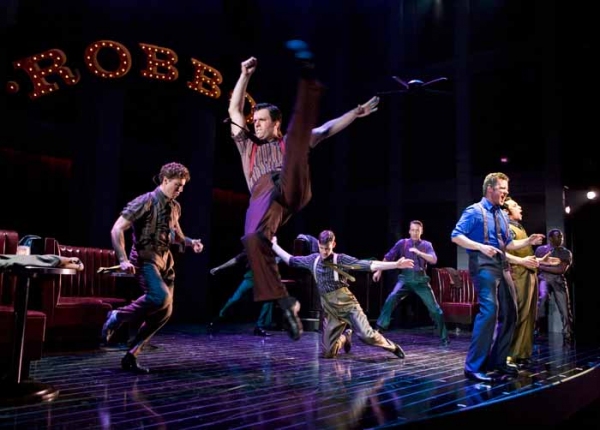 Aleks Pevec, Clyde Alves, Brian Shepard, Timothy J. Alex, Will Chase, Jeffrey Schecter and Anthony Wayne