Photo Coverage: Only Make Believe Benefit After-Party
Some of Broadway's brightest gathered for the sixth annual gala benefit for "Only Make Believe," hosted by Kathie Lee Gifford, on Monday, November 6 at 7:30 p.m. at the Hudson Theatre at the Millennium Hotel (145 West 44th Street).  The event was directed by Joe DiPietro, with musical direction by Jason Debord.  
The evening featured : Donny Osmond (currently starring in Beauty and the Beast), Euan Morton (Tony-nominee Taboo), Felicia P. Fields (Tony-nominee The Color Purple), Liz McCartney (Mamma Mia!, Taboo), Merle Dandridge (Tarzan), Bon Jovi's David Bryan, Christine Pedi (Forbidden Broadway), and KENiMATTix (world renowned acrobats Ken Berkeley and Matthew Cusick).
"The evening showcased Broadway's brightest stars as they unite in a benefit performance on behalf of 'Only Make Believe,' a charity that brings the magic of theater to chronically-ill children.  Jeremy Gilley, founder of the international non-profit peace organization Peace One Day, will receive the 2006 James Hammerstein Award for his outstanding dedication to children in need." 
"Only Make Believe is dedicated to the principle that freeing a child's creative spirit is a valuable part of the healing process.   With a professional troupe of multi-racial, multi-ethnic actors, Only Make Believe actively engages The Children in performance, treating them as collaborators in a theatrical experience.  This is the key to the success of Only Make Believe: Each child takes an active part in a cycle of fantastic and imaginative adventures." Visit
www.onlymakebelieve.org
 for more information on the Only Make Believe program.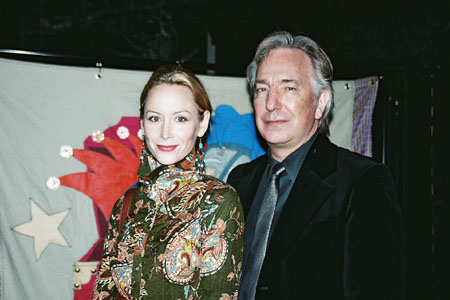 Megan Dodds and Alan Rickman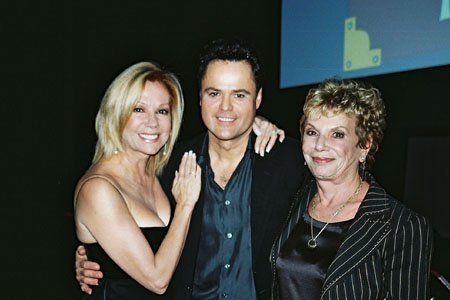 Kathie Lee Gifford, Donny Osmond and Dena Hammerstein

Mary Shaw, Virginia Samford Donovan, Lee Armitage, Laura Armitage and Todd Nolan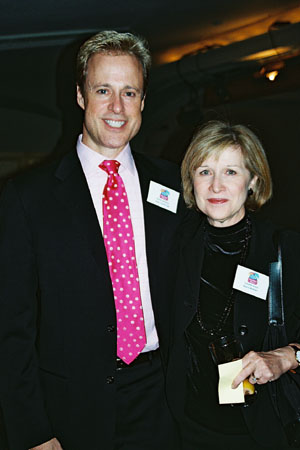 Glenn Connolly and Suzanne Davis

Robert Newman and Alan Rickman

Russell Hartophilis, Glenn Connolly, Susan Gordon Ryan, Steve Barnes and Rob Moraru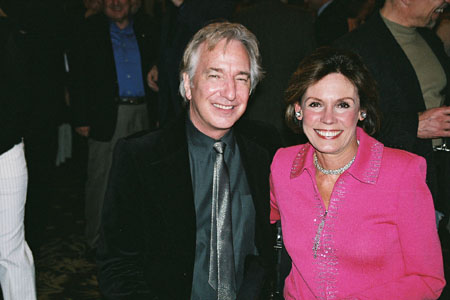 Alan Rickman and Susan Gordon Ryan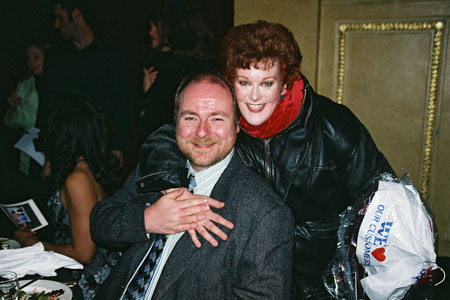 Tom Moynahan and Liz McCartney

Euan Morton, Lisa Gajda and Gregory Treco

Jeffrey Carlson, Liz McCartney and Lisa Gajda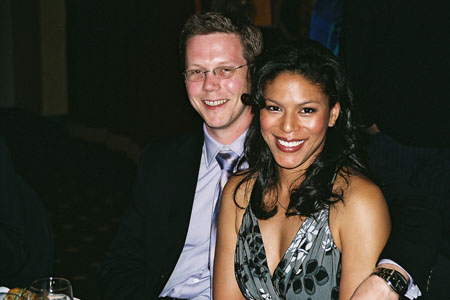 Brad Boyum and Merle Dandridge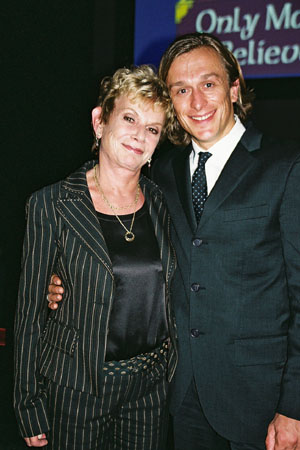 Dena Hammerstein and the 2006 James Hammerstein Award Recipient Jeremy Gilley (the Founder of Peace One Day)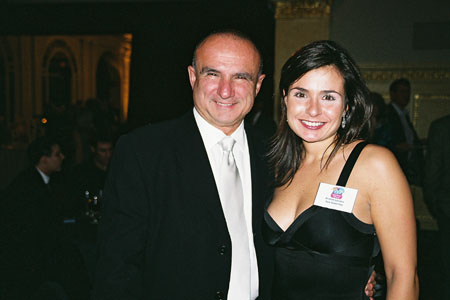 Anthony Lobosco and Kristina Lobosco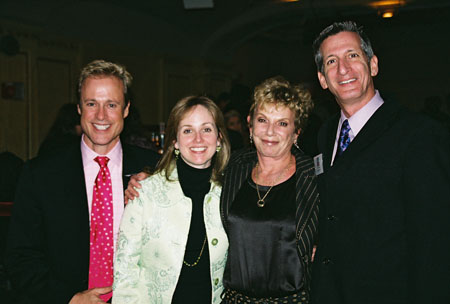 Glenn Connolly, Pam Pariseau, Dena Hammerstein and Jeff Rindler 

Euan Morton and Dena Hammerstein

Marianne Hardart, Jeffrey Carlson, Euan Morton and Jeremy Gilley

Matthew Cusick and Ken Berkeley

Joe DiPietro, David Bryan and Christopher Jahnke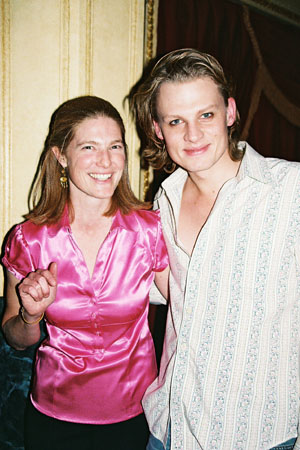 Kate Hall and Jeffrey Carlson