Photo Coverage: 'Music in the Air' at Town Hall
Town Hall's 2nd Annual Broadway Cabaret Festival, featuring dozens of stars, is currently playing Town Hall through October 22nd.
The Festival launched with "Music in the Air: A Tribute to Jerome Kern" on October 20th.   Stephen Bogardus, Julia Murney, Nancy Anderson, Michael Winther, Noah Racey and an assortment of leading artists from the stages of Broadway and cabaret paid tribute to the composer that wrote over 1,000 songs and 100 complete scores, including Showboat, Sweet Adeline, Roberta, Music is in the Air, Leave It to Jane and more.
The Festival also includes "Emily Skinner and Alice Ripley Sings Broadway" tonight, October 21st, and the star-studded "Broadway Originals" on Sunday, October 22nd at 3 PM.  The Festival is produced by Town Hall, with shows written and hosted by Scott Siegel.
Visit www.the-townhall-nyc.com for tickets.

Mindy Cohen and Bebe Neuwirth

Carolyn Montgomery and Julie Reyburn

Sean Martin Hingston and Joyce Chittick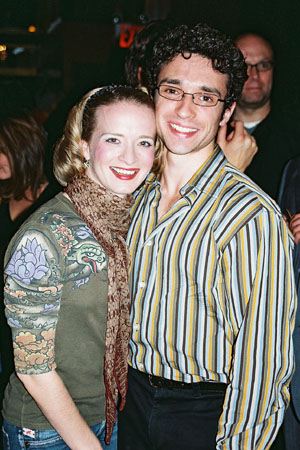 Joyce Chittick and Rick Faugno

Sean Martin Hingston and Deven May

Michael Winther and Stephen Bogardus

Nancy Anderson, Julia Murney, Noah Racey and Cady Huffman

Scott Siegel and Nancy Anderson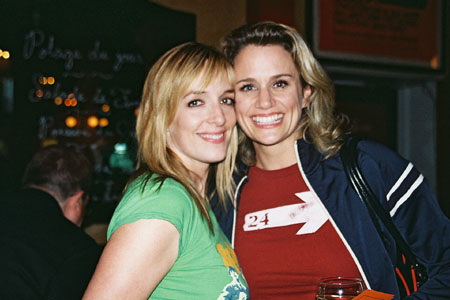 Julia Murney and Cady Huffman