Photo Coverage: MURDER BALLAD Opens at Union Square Theatre With Will Swenson, Caissie Levy and More - Curtain Call!
MURDER BALLAD, the critically acclaimed new musical which has been nominated for Best Musical by the Drama League, Outer Critics Circle, and Lortel Awards, will run through Sunday, September 29 at the Union Square Theatre (100 East 17th Street). Murder Ballad opened last night at the Union Square Theatre, featuring John Ellison Conlee, Rebecca Naomi Jones, Caissie Levy, and Will Swenson.
MURDER BALLAD is conceived by Jonathan Larson Award winner and two-time Susan Smith Blackburn Prize finalist Julia Jordan with book and lyrics by Jordan and music and lyrics by indie rock singer/songwriter Juliana Nash. Drama Desk Award nominee Trip Cullman (Paul Weitz's Lonely, I'm Not; Adam Bock's A Small Fire) directs.
A love triangle gone wrong, Murder Ballad centers on Sara, an Upper West Sider who seems to have it all, but whose downtown past lingers enticingly and dangerously in front of her. This sexy, explosive new musical explores the complications of love, the compromises we make, and the betrayals that can ultimately undo us.
Photos by Walter McBride

Theatre Marquee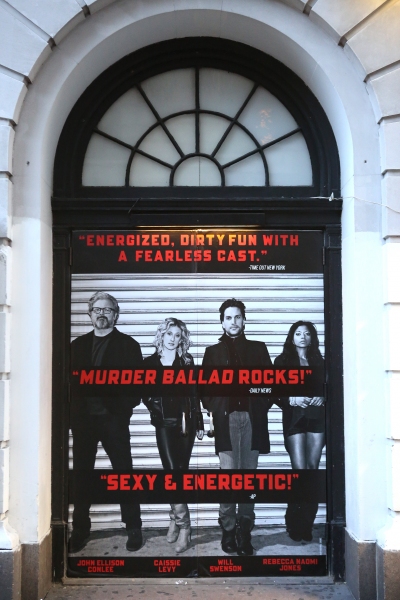 Theatre Marquee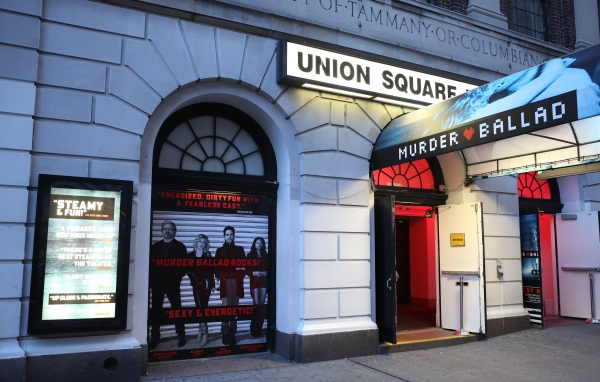 Theatre Marquee

Theatre Marquee

Lobby Cast Board

Will Swenson, Caissie Levy, Rebecca Naomi Jones & John Ellison Conlee

Will Swenson, Caissie Levy, Rebecca Naomi Jones & John Ellison Conlee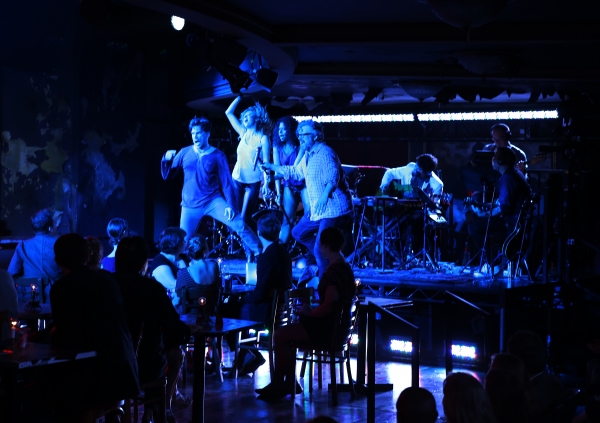 Will Swenson, Caissie Levy, Rebecca Naomi Jones & John Ellison Conlee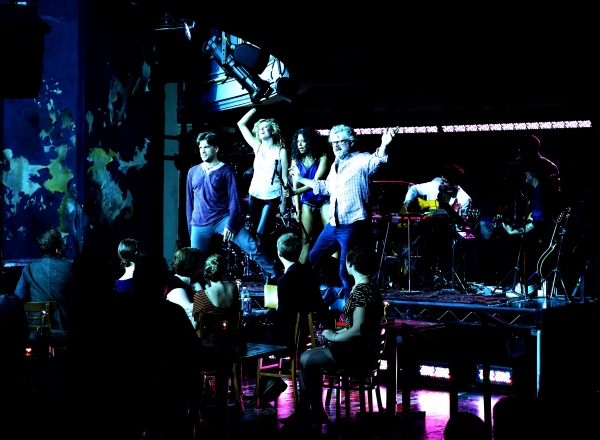 Will Swenson, Caissie Levy, Rebecca Naomi Jones & John Ellison Conlee

Will Swenson, Caissie Levy, Rebecca Naomi Jones & John Ellison Conlee

Will Swenson, Caissie Levy, Rebecca Naomi Jones & John Ellison Conlee

Caissie Levy

Will Swenson, Caissie Levy, Rebecca Naomi Jones

Will Swenson, Caissie Levy, Rebecca Naomi Jones

Will Swenson, Caissie Levy, Rebecca Naomi Jones & John Ellison Conlee

Will Swenson, Caissie Levy, Rebecca Naomi Jones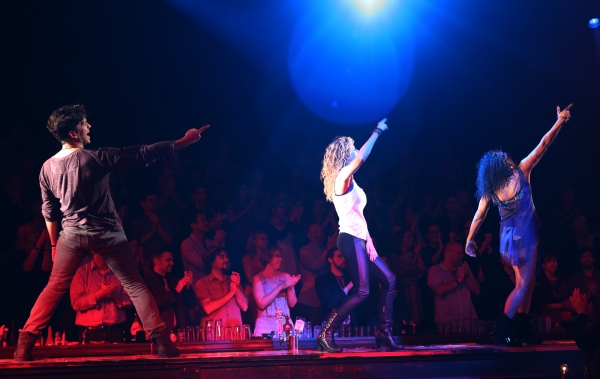 Will Swenson, Caissie Levy, Rebecca Naomi Jones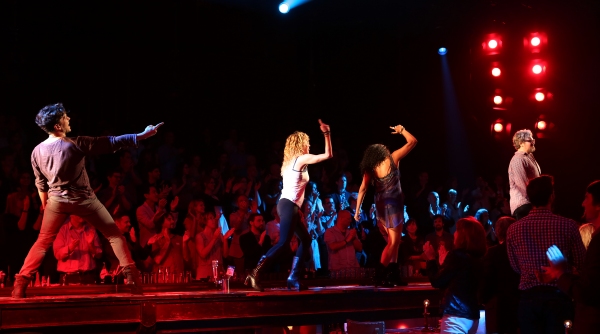 Will Swenson, Caissie Levy, Rebecca Naomi Jones & John Ellison Conlee

Will Swenson, Caissie Levy, Rebecca Naomi Jones & John Ellison Conlee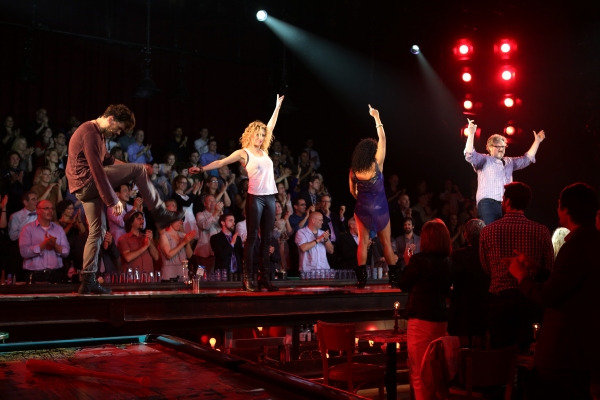 Will Swenson, Caissie Levy, Rebecca Naomi Jones & John Ellison Conlee