Photo Coverage: MDQ, Psy, Jepsen at 2013 New Year's Eve in Times Square
Co-written by Elton Lugay
New York, January 1, 2013 -- The cast of the North American tour of "Million Dollar Quartet" (MDQ), led by Cody Slaughter as Elvis Presley and Lee Ferris as Carl Perkins; South Korean rapper Psy, whose viral hit song "Gangnam Style" recently earned more than one billion views on YouTube; and Canadian singer-songwriter Carly Rae Jepsen, the artist behind the catchy pop hit song "Call Me Maybe"; among others pumped up more than one million revelers yesterday at the 2013 New Year's Eve Ball Drop in Times Square, a tradition dating back to 1907.
The nine-hour long program began at 3 p.m. -- revelers started converging between Broadway and 7th Avenue in early afternoon though. By 6 p.m., everyone was in place: no sneaking in and out of the NYPD barricades for snacks or pee breaks. The only people allowed in at any time were those checked in at the nearby hotels. Adjoining streets were sealed off to vehicles, but pedestrian traffic -- jammed by tourists and locals -- remained open.
This year, as in previous years, the "ball drop" has been an orderly celebration. Mayor Mike Bloomberg and the NYPD made sure that the event went off without a hitch; and that everybody had a great time. But Mayor Bloomberg and the NYPD asked The Revelers to follow rules, including submitting to the random bag checks. About 4,000 NYPD officers were deployed.
"American Idol's" Ryan Seacrest, Anderson Cooper, Carson Daly, Mario Lopez, Taylor Swift, and The Rockettes also participated in the festivities.
Photos by Elton Lugay, TheFilAm.net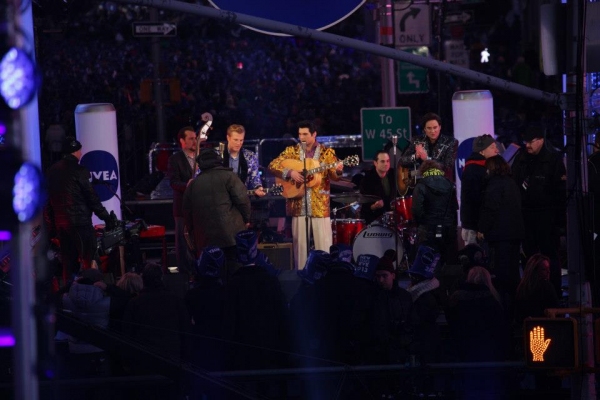 The cast of MILLION DOLLAR QUARTET

Cody Slaughter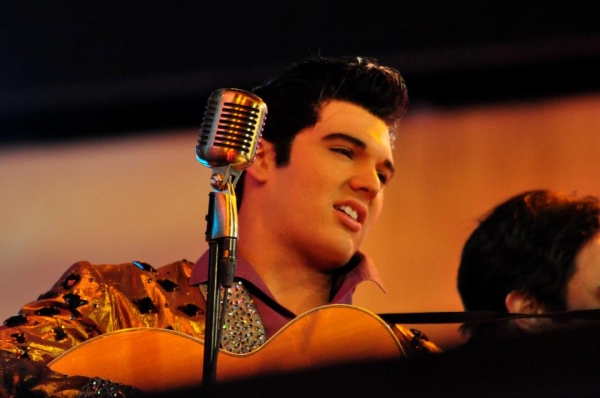 Cody Slaughter

Lee Ferris

Cody Slaughter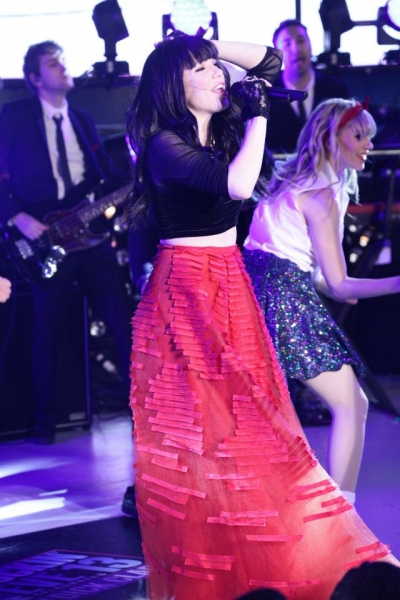 Carly Rae Jepsen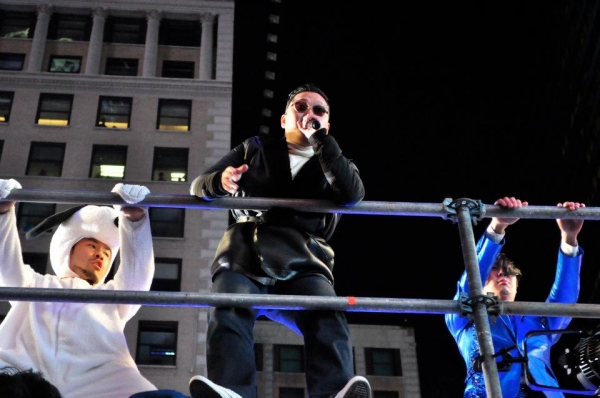 Psy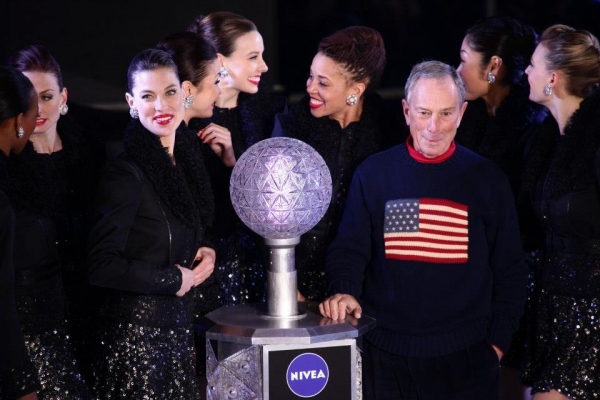 Mayor Mike Bloomberg, The Rockettes

Mayor Mike Bloomberg, The Rockettes

Revelers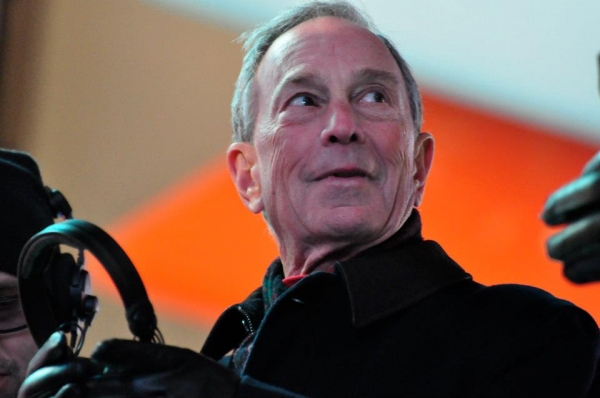 Mayor Mike Bloomberg

Carson Daly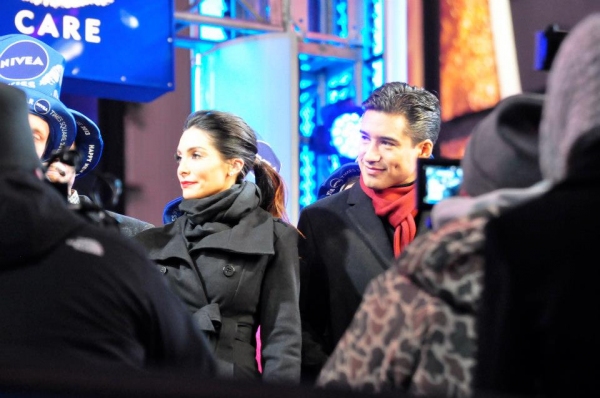 Mario Lopez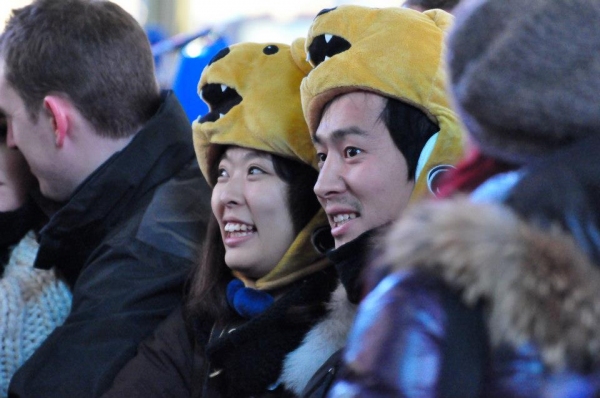 Revelers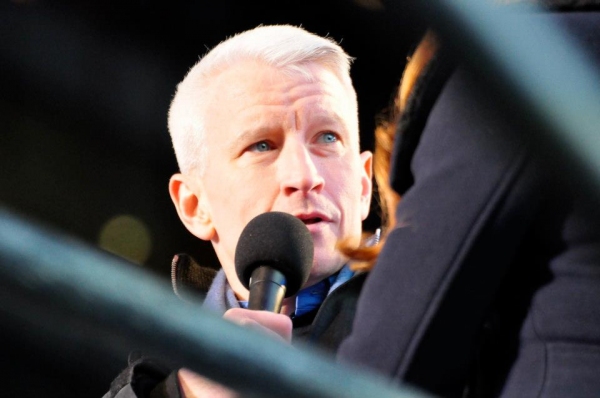 Anderson Cooper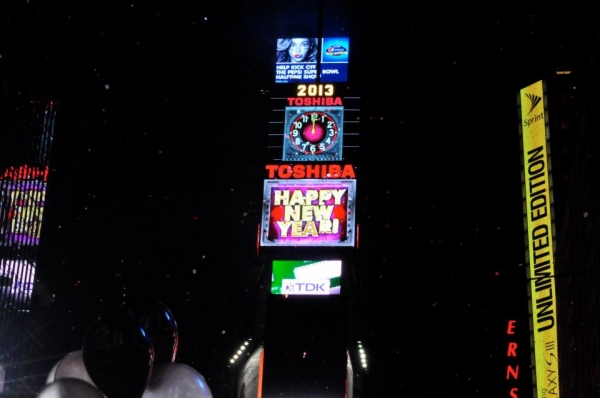 In Times Square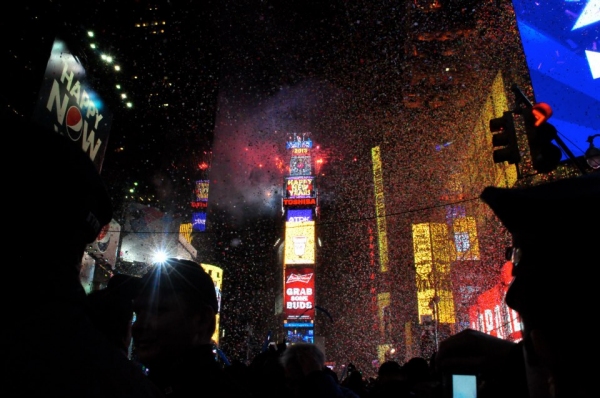 In Times Square

In Times Square

Featured at the Theatre Shop
T-Shirts, Mugs, Phone Cases & More
Related Articles