Photo Coverage: LoveMusik Gypsy Robe Ceremony
Graham Rowat was chosen as LoveMusik's winner of the Gypsy Robe.  Rowat plays Otto and Allen Lake in the musical, which opened on May 3rd at the Biltmore Theatre.
The colorful Gypsy Robe, embellished with mementos from Broadway musicals, is presented to the cast member who has the most Broadway chorus credits. 
Legally Blonde
's Michelle Kittrell was the last performers to be chosen as the Gypsy Robe winner. Rowat's other Broadway credits include
Dracula
and
Beauty and the Beast.
Suggested by the letters of Weill and Lenya, Manhattan Theatre Club's LoveMusik features a book by Pulitzer and Tony Award-winner Alfred Uhry (Driving Miss Daisy, Parade). Musical staging is provided by Patricia Birch (A Little Night Music), and direction by 21-time Tony Award-winner Harold Prince (The Phantom of the Opera, Cabaret, and Sweeney Todd). "LoveMusik follows the lives of the unlikeliest of lovers – the brilliant, intellectual German composer Kurt Weill (Cerveris) and the woman who became his muse and star, Lotte Lenya (Murphy). LoveMusik is an epic romance, set in Berlin, Paris, Broadway and Hollywood, spanning 25 years in the lives of this complicated couple," state press notes.
The production stars Michael Cerveris and Donna Murphy, and also features David Pittu (Bertolt Brecht) and John Scherer (George Davis), with Judith Blazer, Edwin Cahill, Herndon Lackey, Erik Liberman, Ann Morrison, Rachel Ulanet and Jessica Wright.  LoveMusik features the lyrics of Maxwell Anderson, Bertolt Brecht, Howard Dietz, Roger Fernay, Ira Gershwin, Oscar Hammerstein II, Langston Hughes, Alan Jay Lerner, Maurice Magre, Ogden Nash, Elmer Rice and Kurt Weill.
Visit www.ManhattanTheatreClub.com for more information.
Photos by Walter McBride/Retna Ltd.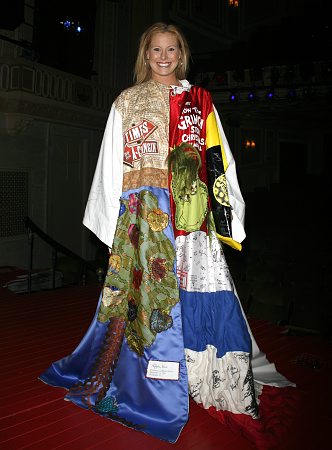 Michelle Kittrell (Gypsy Robe Winner for Legally Blonde)

Michelle Kittrell and Jennifer Cody

Michelle Kittrell and Jennifer Cody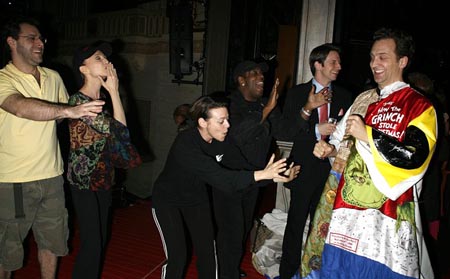 Graham Rowat with Donna Murphy and LoveMusik cast members

Graham Rowat with Donna Murphy and cast members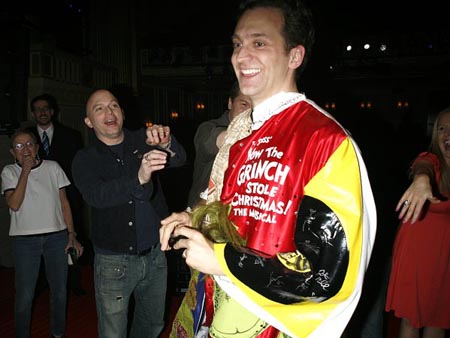 Graham Rowat with Michael Cerveris and cast members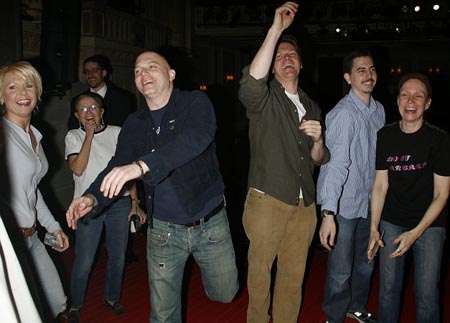 Michael Cerveris and LoveMusik cast members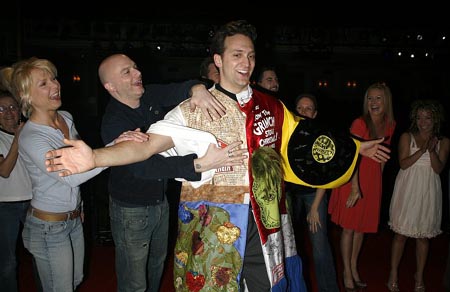 Graham Rowat with Michael Cerveris and cast members

Graham Rowat and Erik Liberman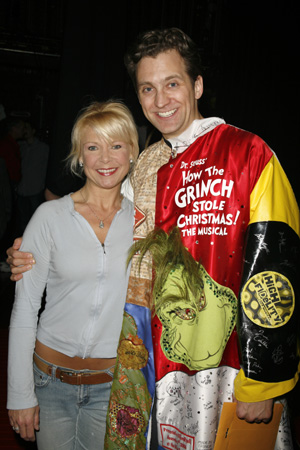 Assistant choreographer Deanna Dys and Graham Rowat

Donna Murphy, Graham Rowat and Michael Cerveris

Donna Murphy, Graham Rowat and Michael Cerveris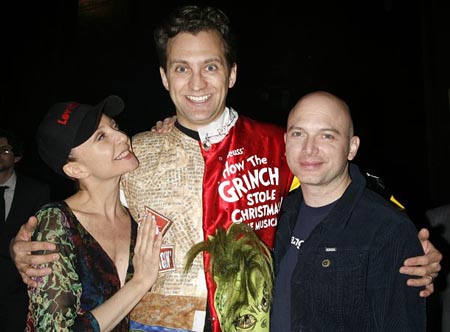 Donna Murphy, Graham Rowat and Michael Cerveris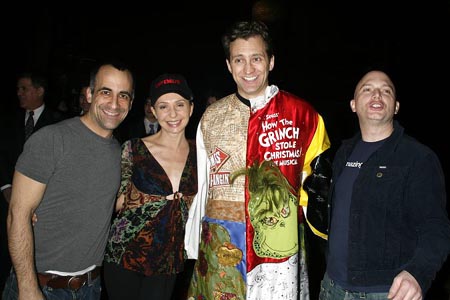 David Pittu, Donna Murphy, Graham Rowat and Michael Cerveris

David Pittu, Donna Murphy, Graham Rowat, Michael Cerveris and John Scherer

David Pittu, Donna Murphy, Graham Rowat, Michael Cerveris and John Scherer

Graham Rowat and Harold Prince

Graham Rowat and Harold Prince

Harold Prince and Harvey Evans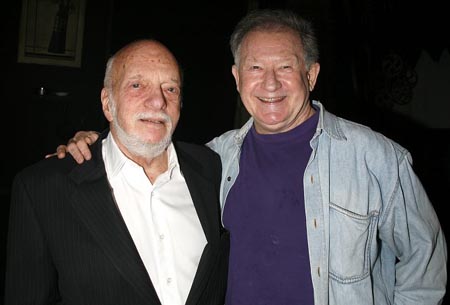 Harold Prince and Harvey Evans

Michael Cerveris and Harvey Evans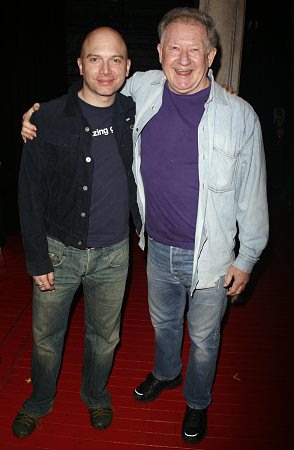 Michael Cerveris and Harvey Evans