Click Here for More Articles on LIN-MANUEL MIRANDA
Photo Coverage: Lin-Manuel Miranda Bids Farewell to 'IN THE HEIGHTS' - His Last Curtain Call
Tony Winner Lin-Manuel Miranda played his final performance as "Usnavi" in his acclaimed Broadway hit, IN THE HEIGHTS on Sunday, February 15th, 2009 at 7pm. BroadwayWorld's cameras cheered on his final Broadway bow and he bid his show farewell.
Javier Muñoz will take over the role of "Usnavi" tonight, Monday, February 16, 2009 at the Richard Rodgers Theatre (226 West 46th Street).
Javier Muñoz joined In The Heights for a reading in 2005 and has been involved ever since, in the ensemble and as understudy for "Usnavi" at the O'Neill Theater Workshop and in the 2006 Off-Broadway and current Broadway productions.
IN THE HEIGHTS opened to critical acclaim, going on to win four 2008 Tony Awards (Best Musical, Best Score, Best Choreography, Best Orchestrations), and garnering a 2008 Grammy Award nomination for the original cast album. In November, 2008, Universal Pictures acquired the rights to produce a feature film based on IN THE HEIGHTS.
Kevin McCollum, Jeffrey Seller and Jill Furman, the lead producers of the 2008 Tony Award-winning Best Musical IN THE HEIGHTS, announced on January 8th in a statement, the recoupment of the show's $10 million investment after running only 10 months (337 performances) since opening on Broadway Sunday, March 9, 2008, at the Richard Rodgers Theatre (226 West 46th Street).
In The Heights broke the house record at the Richard Rodgers Theatre set by Disney's Tarzan the week of December 28, 2008, earning $1,121,695. IN THE HEIGHTS then topped its own record the week of January 4, 2009, earning $1,136,062.
IN THE HEIGHTS has a book by Quiara Alegría Hudes, is conceived by Lin-Manuel Miranda, with music and lyrics by Lin-Manuel Miranda, choreography by Andy Blankenbuehler, and direction by Thomas Kail. Alex Lacamoire is music director and music arrangements are by Alex Lacamoire and Bill Sherman.
IN THE HEIGHTS features a scenic design by Anna Louizos, costumes by Paul Tazewell, lighting by Howell Binkley and sound by Acme Sound Partners. IN THE HEIGHTS is produced by Kevin McCollum, Jeffrey Seller, Jill Furman, Sander Jacobs, Robyn Goodman/Walt Grossman, Peter Fine and Sonny Everett/Mike Skipper with associate producers Ruth Hendel and Harold Newman.
IN THE HEIGHTS stars Andréa Burns, Janet Dacal, Robin de Jesús, Mandy Gonzalez, Marcy Harriell, Christopher Jackson, Priscilla Lopez, Olga Merediz, Lin-Manuel Miranda, Rick Négron, and Seth Stewart leading a cast of 28 that features Tony Chiroldes, Rosie Lani Fiedelman, Afra Hines, Marcus Paul James, Nina LaFarga, Doreen Montalvo, Javier Muñoz, Krysta Rodriguez, Eliseo Román, Luis Salgado, Shaun Taylor-Corbett, Rickey Tripp, Michael Balderrama, Joshua Henry, Stephanie Klemons, Jon Rua, and Elisa Santora.
IN THE HEIGHTS is about a vibrant and tight-knit community at the top of the island of Manhattan. The music pulses with the hopes and dreams of three generations as they struggle to forge an identity in a neighborhood on the brink of transition.
Tickets for IN THE HEIGHTS range from $41.50 to $121.50, and can be purchased at the Richard Rodgers Box Office or at www.ticketmaster.com. The playing schedule for IN THE HEIGHTS is as follows: Tuesday and Sunday at 7pm, Wednesday at 8pm, Thursday - Saturday at 8pm, with matinees Saturday and Sunday at 2pm.
For more information visit, www.intheheightsthemusical.com.
Photos by Pablo Pimienta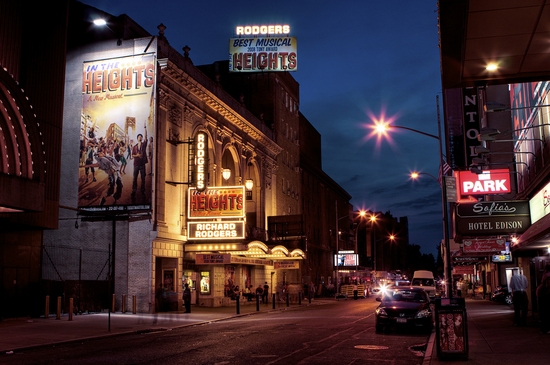 In The Heights at The Richard Rodgers Theater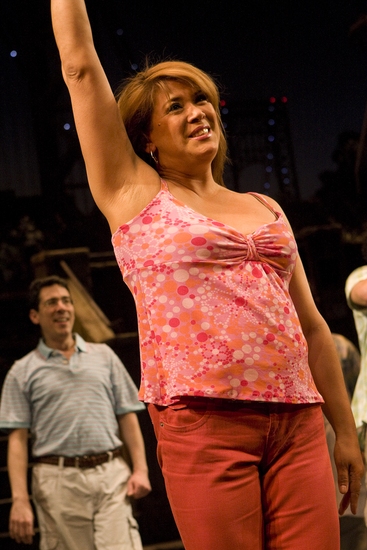 Doreen Montalvo

Eliseo Roman

Eliseo Roman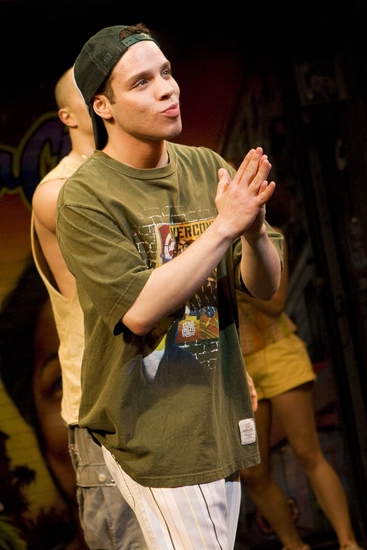 Robin de Jesus

Robin de Jesus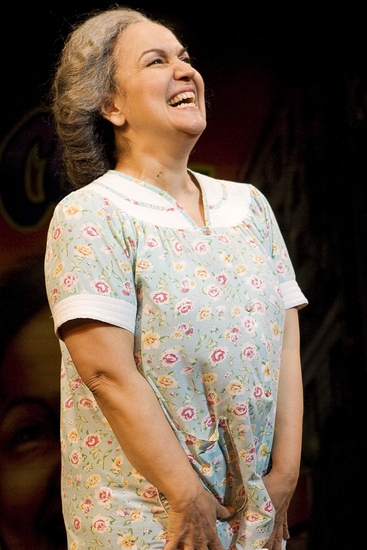 Olga Merediz

Olga Merediz

Olga Merediz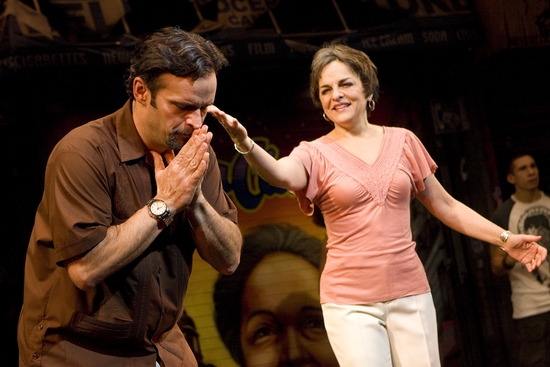 Rick Negron and Priscilla Lopez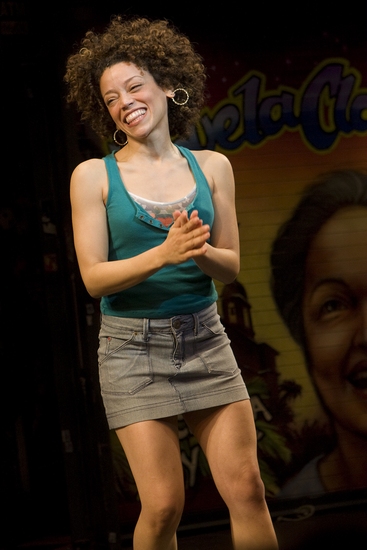 Marcy Harriell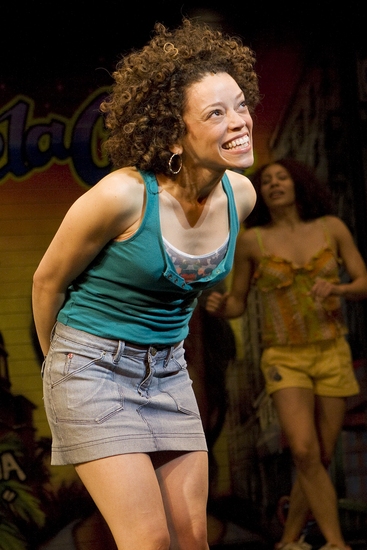 Marcy Harriell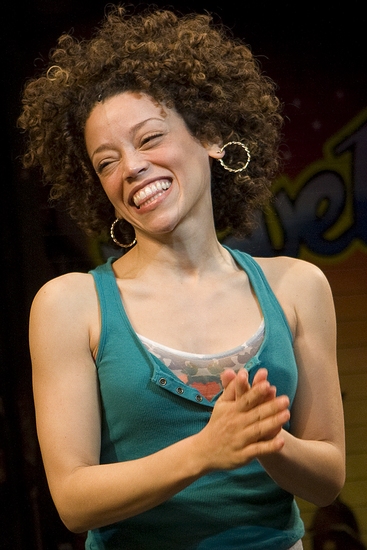 Marcy Harriell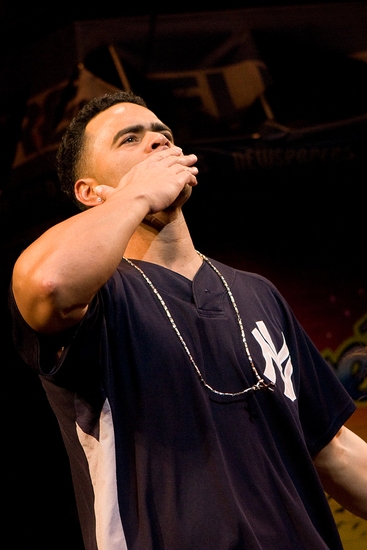 Christopher Jackson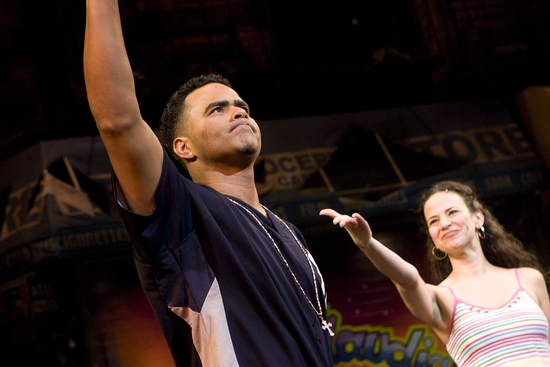 Christopher Jackson and Mandy Gonzalez

Mandy Gonzalez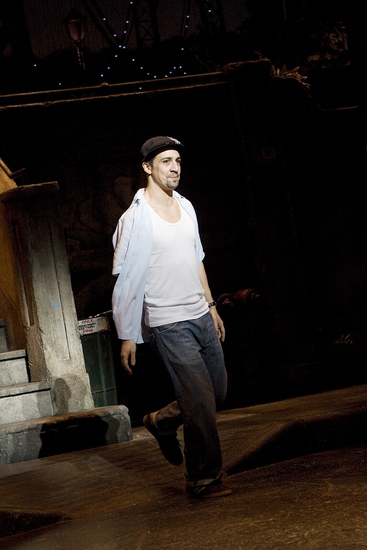 Lin-Manuel Miranda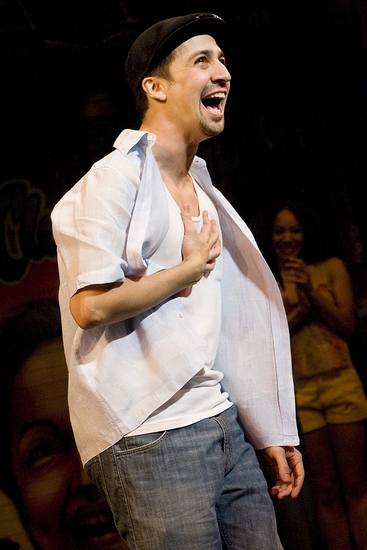 Lin-Manuel Miranda

Lin-Manuel Miranda

Lin-Manuel Miranda

Lin-Manuel Miranda

Lin-Manuel Miranda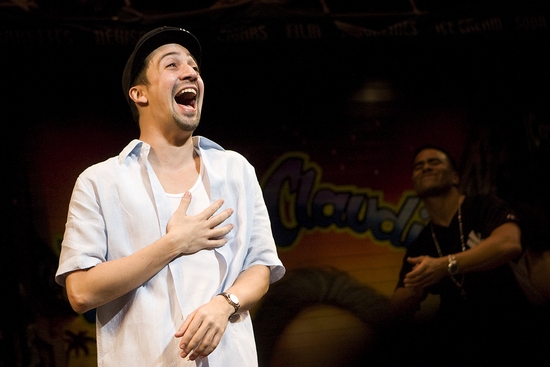 Lin-Manuel Miranda

Rick Negron, Priscilla Lopez, Marcy Harriell, Lin-Manuel Miranda, Christopher Jackson, Mandy Gonzalez and Andrea Burns

Rick Negron, Priscilla Lopez, Marcy Harriell, Lin-Manuel Miranda, Christopher Jackson and Mandy Gonzalez

Marcy Harriell, Lin-Manuel Miranda, Christopher Jackson, Mandy Gonzalez, Andrea Burns, Janet Dacal, Seth Stewart, Afra Hines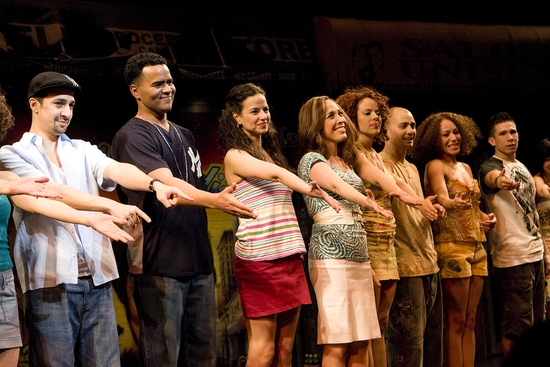 Lin-Manuel Miranda, Christopher Jackson, Mandy Gonzalez, Andrea Burns, Janet Dacal, Seth Stewart, Afra Hines and Jon Rua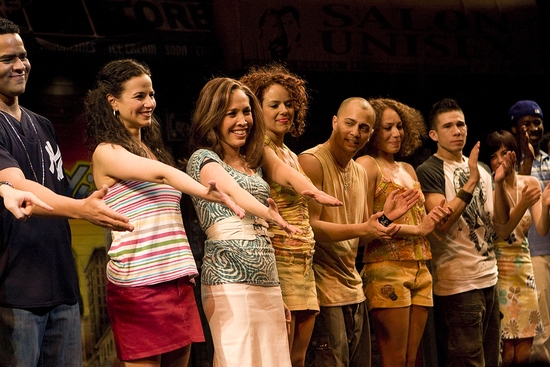 Christopher Jackson, Mandy Gonzalez, Andrea Burns, Janet Dacal, Seth Stewart, Afra Hines and Jon Rua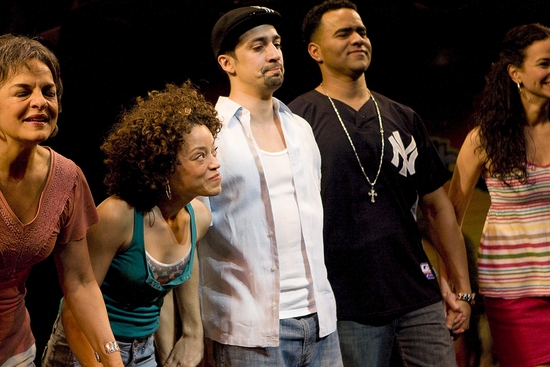 Priscilla Lopez, Marcy Harriell, Lin-Manuel Miranda and Mandy Gonzalez

Lin-Manuel Miranda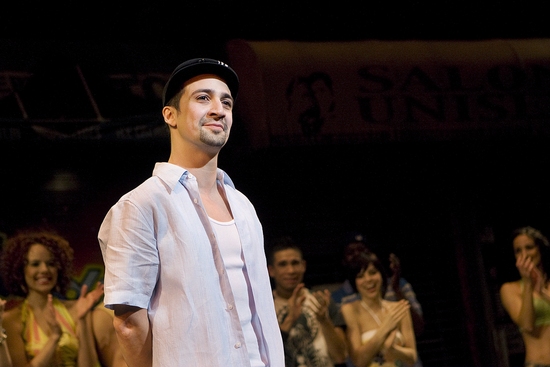 Lin-Manuel Miranda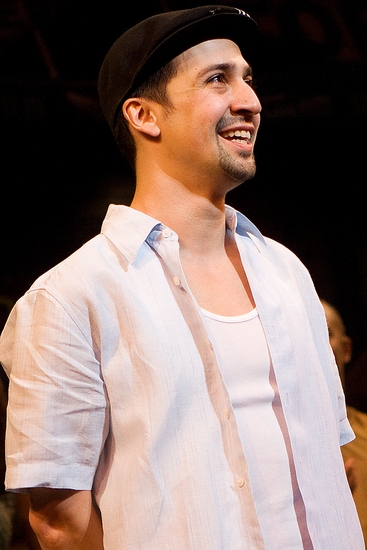 Lin-Manuel Miranda

Lin-Manuel Miranda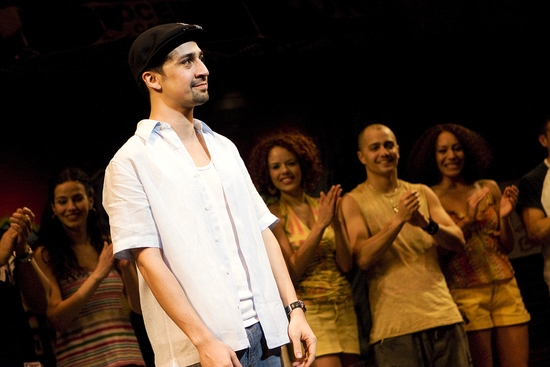 Lin-Manuel Miranda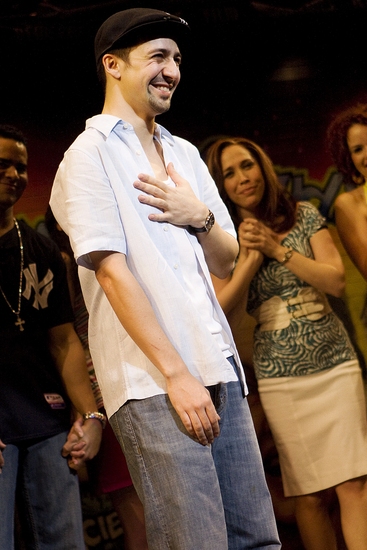 Lin-Manuel Miranda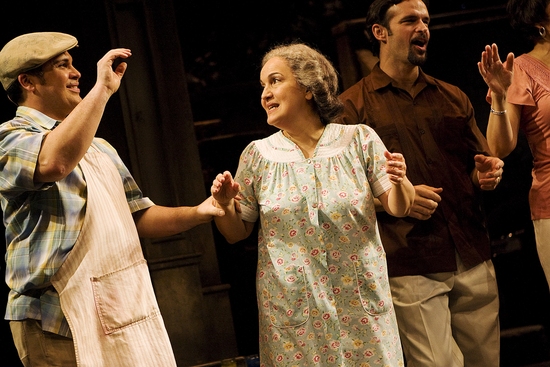 Eliseo Roman and Olga Merediz
Related Articles
Born and raised in Miami Florida, Pablo's interest in photography began when he was in his early 20's. What started out as a hobby soon (read more...)