Click Here for More Articles on ANDREW LLOYD WEBBER
Photo Coverage: Leslie Kritzer's Last 'Les Mouches' Show
The acclaimed "Leslie Kritzer is Patti LuPone at Les Mouches" played its final performance at Joe's Pub (425 Lafayette St.) on Saturday, January 6th.
In the show, Kritzer performs the exact song set, arrangements and script of the legendary smash club act LuPone did at midnight on Saturdays during her run on Broadway in Evita at the no longer existent Chelsea club, Les Mouches. Kritzer opened in the show on October 4th, and brought it back to Joe's Pub for a number of return engagements. LuPone's original Les Mouches musical director/arranger David Lewis led the band in an evening directed and produced by Ben Rimalower (Joy).
"Leslie Kritzer is Patti LuPone at Les Mouches" includes such popular songs as Patti Smith's "Because The Night" Cole Porter's "Love For Sale," Petula Clark's "Downtown," Sondheim's "Not While I'm Around," Arlen's "Come Rain Or Come Shine," Stephen Schwartz's "Meadowlark," and Andrew Lloyd Webber's "Don't Cry For Me Argentina" and "Rainbow High"--both from Evita. LuPone, who most recently portrayed Mrs. Lovett in Sweeney Todd, won a Tony Award for her performance in the title role of that show.
Kritzer was nominated for a Drama Desk Award for her performance as "Pickles" in
The Great American Trailer Park Musica
l. On Broadway, she has appeared in
Hairspray,
while Off-Broadway credits include
Bat Boy
and
Godspell.
She has also appeared at the Paper Mill Playhouse in
Funny Girl
and
Grease
. She is currently in San Francisco with the Broadway-bound
Legally Blonde.
A CD of "Leslie Kritzer is Patti LuPone at Les Mouches" is also in the works. It will be released by Sh-K-Boom Records.
The official "
Leslie Kritzer
is
Patti LuPone
at Les Mouches" website is at:
www.myspace.com/heavenisadisco
.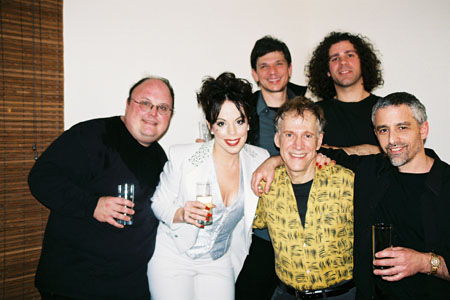 Bottom Row: Kerry Meads (Percussion), Leslie Kritzer, David Lewis (Musical Director), Jim Hershman (Guitar), Top Row: Jason DiMatteo (Bass), and Scott Morehouse (Drume)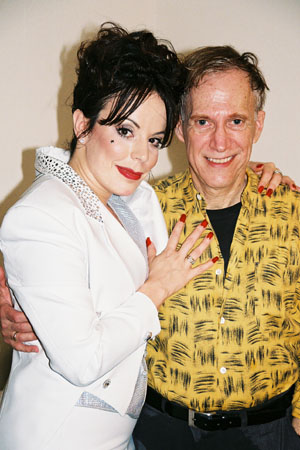 Leslie Kritzer and David Lewis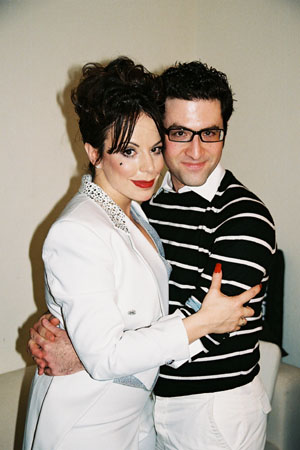 Leslie Kritzer and Ben Rimalower (Director/Producer)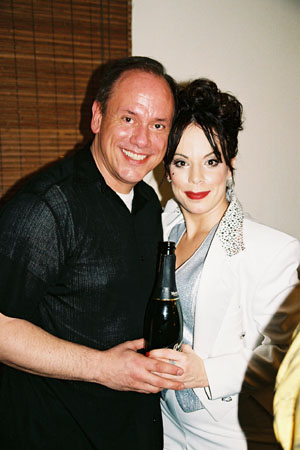 Leslie Kritzer with her voice teacher D. Michael Heath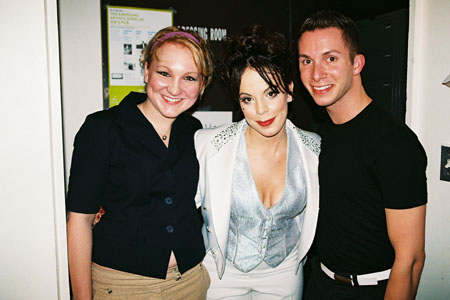 Leslie Kritzer with her assistant Stacey Grabowski and David Hyland (Hair & Make-up)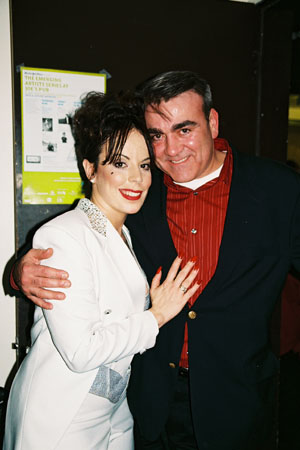 Leslie Kritzer and Charlie Siedenburg (Publicist)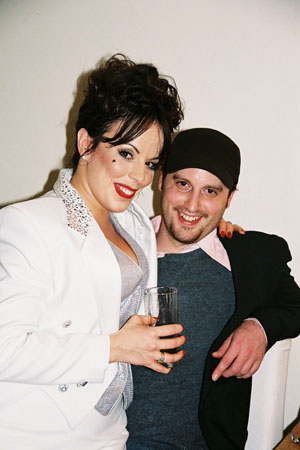 Leslie Kritzer with her boyfriend Nick Pirog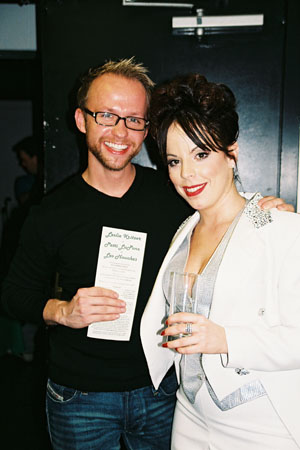 Marty Thomas and Leslie Kritzer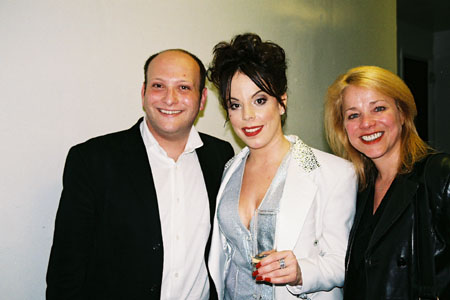 Isaac Horowitz, Leslie Kritzer and Sharon Fallon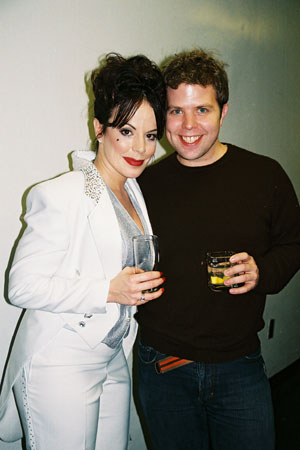 Leslie Kritzer and Brandon Cutrell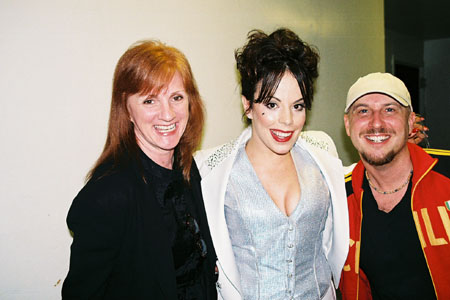 Terri Klausner, Leslie Kritzer and Steve Marzullo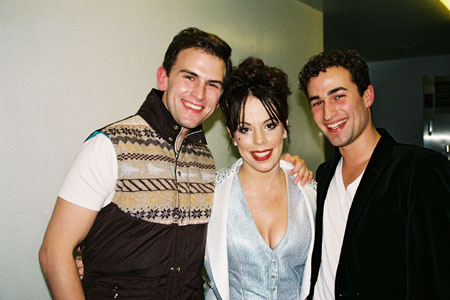 Daniel Reichard, Leslie Kritzer and Joey Dudding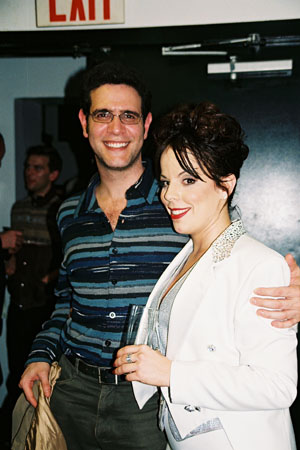 Adam Feldman (Time Out New York) and Leslie Kritzer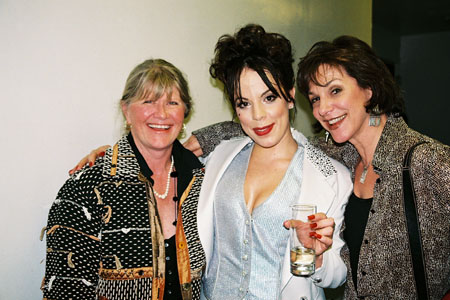 Judith Ivey, Leslie Kritzer and Jana Robbins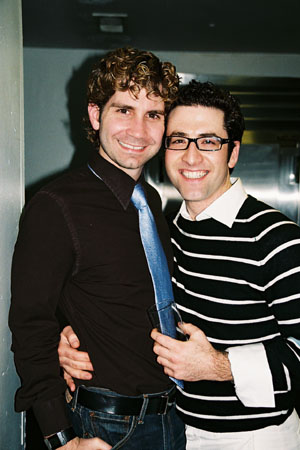 Jason Courson and Ben Rimalower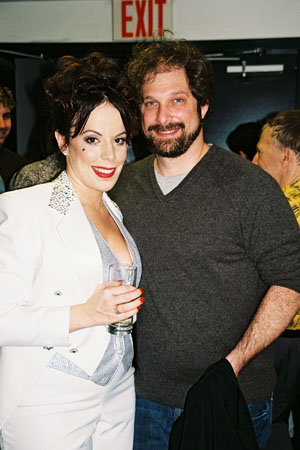 Leslie Kritzer and Kurt Deutsch (Sh-K-Boom/Ghostlight Records President)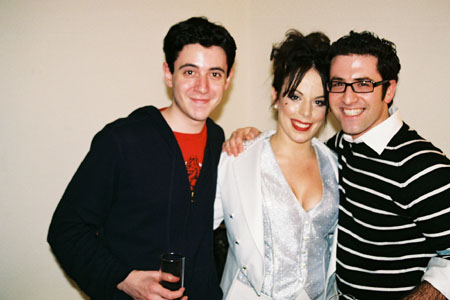 Aaron Mark
(Associate Director/Producer),
Leslie Kritzer
and
Ben Rimalower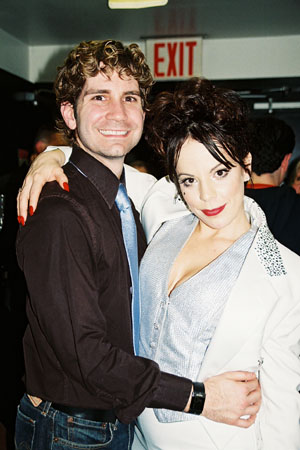 Jason Courson and Leslie Kritzer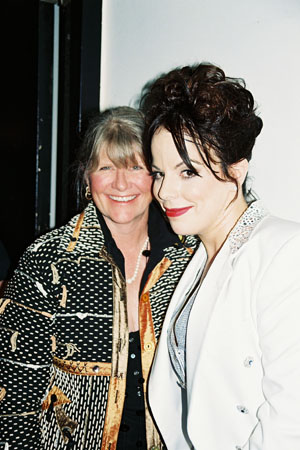 Judith Ivey and Leslie Kritzer
Related Articles