Click Here for More Articles on HEDWIG AND THE ANGRY INCH
Photo Coverage: Lena Hall's HEDWIGs ALL Return to Bid Her Farewell!
Hedwig and the Angry Inch's Lena Hall played her final performance as Yitzhak last night April 4 and you could hear the screams down the street as each of her previous Hedwigs, including Andrew Rannells, Neil Patrick Harris and Michael C. Hall surprised her on stage (along with of course, John Cameron Mitchell and Stephen Trask).
Check out our photos below and make sure to check out BroadwayWorld's own dedication article, featuring a pictoral flashback of the star's journey with the show here!
Hall created the role of Yitzhak at the Belasco Theatre (111 West 44th Street) and has co-starred with all four actors who have played Hedwig on Broadway: Tony Award winner Neil Patrick Harris, Tony Award nominee Andrew Rannells, Golden Globe and Drama Desk Award winner Michael C. Hall, and current Hedwig and show co-creator John Cameron Mitchell.
Shannon Conley will play the role of Yitzhak for one week starting Tuesday, April 7. Rebecca Naomi Jones (American Idiot, Passing Strange), will join the Tony Award-winning Best Musical Revival, in the role of Yitzhak, beginning Tuesday April 14.
Hall's previous Broadway and Off-Broadway roles include starring as Nicola in the Tony Award-winning musical Kinky Boots (Original Cast), starring in the award winning Toxic Avenger at New World Stages, Tarzan (Original Cast), Dracula (Original Cast), 42nd Street (Anytime Annie), Cats (Demeter), Bedbugs (NYMF) and Green Eyes (Fringe). TV and Film roles include "Young Miranda" in the Sex and the City film, The Stepford Wives,The Graduates, "All My Children" and "Legally Blonde, the Search for the Next Elle Woods." Born and raised in San Francisco, CA; Hall traveled the world performing and received her first big break singing for Pope John Paul II at Candlestick Stadium for over 50,000 people at the young age of 7. Hall was a member of the Young People's Teen Musical Theatre Company in San Francisco and at the age of 17, joined the national tour of Cats. When not on the Broadway stage, Lena performs with her band The Deafening.
Photos by Kevin Thomas Garcia

Andrew Rannells, John Cameron Mitchell, Lena Hall and Michael C. Hall

Lena Hall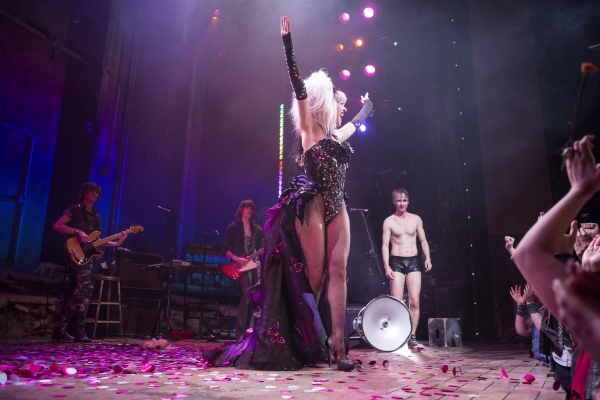 Lena Hall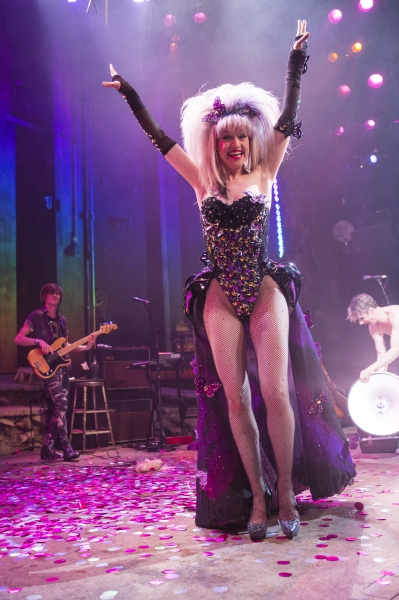 Lena Hall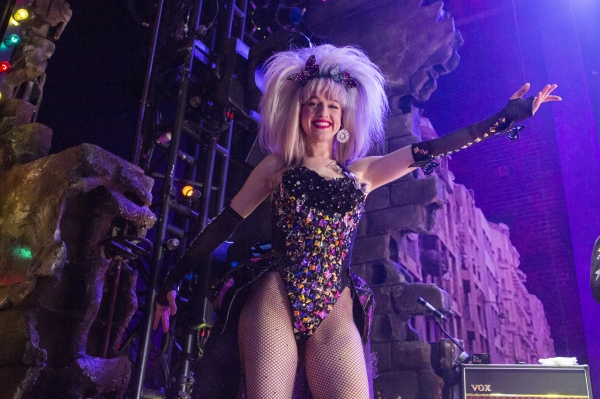 Lena Hall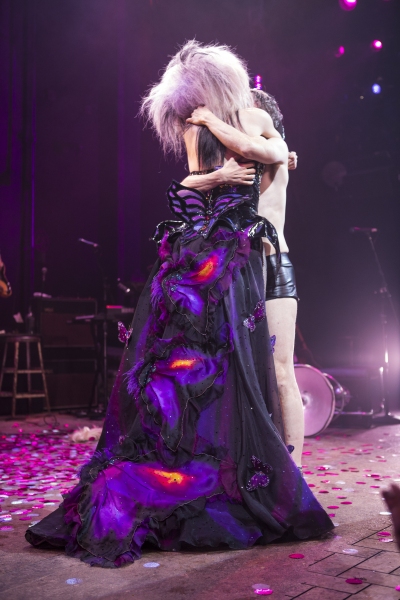 Lena Hall and John Cameron Mitchell

Lena Hall, John Cameron Mitchell and The Angry Inch

Lena Hall, John Cameron Mitchell and The Angry Inch

Neil Patrick Harris, Lena Hall and Michael C. Hall

Neil Patrick Harris, Lena Hall and Michael C. Hall

Lena Hall

Lena Hall

John Cameron Mitchell and Lena Hall

Andrew Rannells, John Cameron Mitchell, Neil Patrick Harris, Lena Hall, Michael C. Hall, Stephen Trask and the Band

Andrew Rannells, John Cameron Mitchell, Neil Patrick Harris, Lena Hall, Michael C. Hall, Stephen Trask and the Band

Andrew Rannells, John Cameron Mitchell, Neil Patrick Harris, Lena Hall, Michael C. Hall, Stephen Trask and the Band