Hedwig and the Angry Inch Broadway
John Cameron Mitchell stars on Broadway in HEDWIG AND THE ANGRY INCH, Mitchell and Stephen Trask's landmark American musical, directed by Tony Award winner Michael Mayer (Spring Awakening). Heartbreaking and wickedly funny, this raucously entertaining show has inspired a generation.
Brilliantly innovative and raucously entertaining, Hedwig has inspired a generation. The show was called "the Best Rock Musical Ever" by Rolling Stone and "the most exciting rock score written for the theatre since, oh, ever," by Time Magazine.
Winner of the 2014 Best Musical Revival Tony Award.
Video preview

Photo preview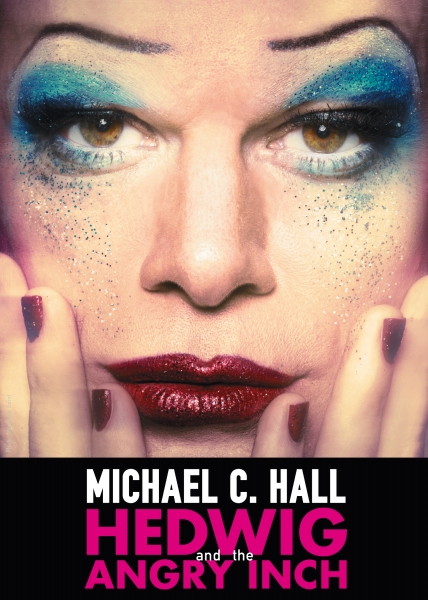 Schedule
Running Time: 1 hour and 35 minutes, with no intermission
Featured Reviews For Hedwig and the Angry Inch
'Hedwig and the Angry Inch': Theater review - NY Daily News
Transformation is tricky, sometimes even painful. But Broadway's sensational "Hedwig and the Angry Inch" starring a kick-ass Neil Patrick Harris is a reminder that change doesn't have to hurt. John Cameron Mitchell and Stephen Trask's raucous pop-rock musical -- a show with proudly ratty downtown roots and rabid fans -- survives and thrives uptown. Allegories are elastic, after all. And, yes, this frisky, unapologetically raunchy fable of love, loss, fury and freedom is flashier on the Great White Way thanks to director Michael Mayer's gleaming production...Lean and mean NPH throws himself into the role and against the walls with reckless flip-your-wig and in-your-face abandonment. And he summons the wounded spirit and sense of yearning to which everyone can relate. That carries us along and makes us care for this odd character.
Hedwig and the Angry Inch - Time Out NY
Transitioning from child star to adult gay icon, sitcom prince and social-media wizard, Neil Patrick Harris always seemed to be a cultural rock star. But in his latest reinvention, it turns out that the actor is, y'know, an actual rock star. As the imperious, spurned, fright-bewigged, sweaty glitterbomb at the heart of Hedwig and the Angry Inch, Harris makes Broadway rock harder than it ever has before...Mitchell juices his 1998 script with topical jabs: dating sites, TMZ and Mark Rylance, while Harris winks at some of the ephemera that remain embedded in the lyrics. Director Michael Mayer expertly balances the needs of a messy, punk protest with jaw-dropping visuals (Julian Crouch's mock-Broadway set design decays brilliantly).
Hedwig and the Angry Inch Broadway Cast