Hedwig and the Angry Inch - 2014 - Broadway Tickets, News, Info & More
John Cameron Mitchell stars on Broadway in HEDWIG AND THE ANGRY INCH, Mitchell and Stephen Trask's landmark American musical, directed by Tony Award winner Michael Mayer (Spring Awakening). Heartbreaking and wickedly funny, this raucously entertaining show has inspired a generation.
Brilliantly innovative and raucously entertaining, Hedwig has inspired a generation. The show was called "the Best Rock Musical Ever" by Rolling Stone and "the most exciting rock score written for the theatre since, oh, ever," by Time Magazine.
Winner of the 2014 Best Musical Revival Tony Award.
Video preview

Photo preview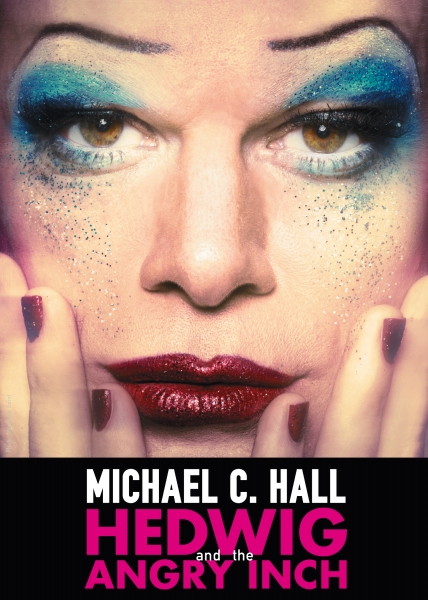 Schedule
Running Time:
1 hour and 35 minutes, with no intermission
Featured Reviews For Hedwig and the Angry Inch
'Hedwig and the Angry Inch' review: Neil Patrick Harris triumphs - Newsday
Harris, who has triumphed in serious musicals, light TV, and award-show hosting, may not be the strongest rock howler who ever sang Stephen Trask's thrashing, unpredictably touching songs. Nor is Harris, 40, the most effortless dancer to ever climb into the torn fishnets of John Cameron Mitchell's Obie-winning, transgender diva of a show. But he is extraordinarily lithe and buff, irresistibly endearing and way beyond merely game as Hedwig, who takes us on his journey of self-discovery in the guise of an autobiographical concert.
Hedwig and the Angry Inch, Belasco Theatre, New York – review - Financial Times
Audiences flocking to this 95-minute entertainment, with book by John Cameron Mitchell and music and lyrics by Stephen Trask, may not think they have signed up for the first session of an undergraduate philosophy seminar. They have come to see Harris, a major American television star owing to How I Met Your Mother, give glam rock a workout. But the evening, even with the longueurs of its storytelling, manages to make us think about not just gender-based aspects of love but also the cold war, cheap American pop music, and the price of fame...A veteran not only of sitcoms but also of gender-bending stage shows such as Rent and Cabaret, Harris is ideally experienced to deliver Hedwig's low jokes as well as its rock 'n' roll kick-outs and tearful ballads.
Hedwig and the Angry Inch Broadway Cast