Hedwig and the Angry Inch - 2014 - Broadway
John Cameron Mitchell stars on Broadway in HEDWIG AND THE ANGRY INCH, Mitchell and Stephen Trask's landmark American musical, directed by Tony Award winner Michael Mayer (Spring Awakening). Heartbreaking and wickedly funny, this raucously entertaining show has inspired a generation.
Brilliantly innovative and raucously entertaining, Hedwig has inspired a generation. The show was called "the Best Rock Musical Ever" by Rolling Stone and "the most exciting rock score written for the theatre since, oh, ever," by Time Magazine.
Winner of the 2014 Best Musical Revival Tony Award.
Video preview

Photo preview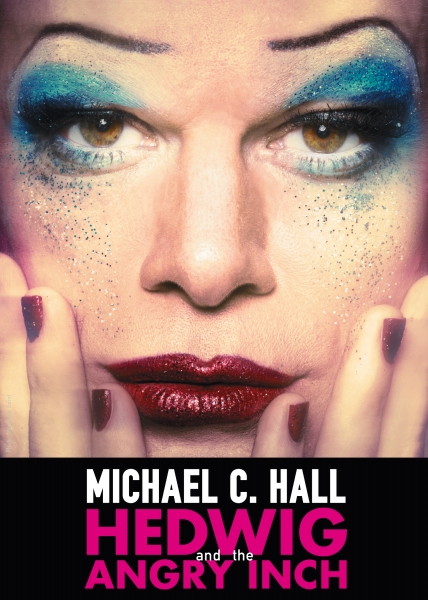 Schedule
Running Time: 1 hour and 35 minutes, with no intermission
Featured Reviews For Hedwig and the Angry Inch
This Is No Doctor. And No Lothario, Either. - New York Times
Do not be alarmed by recent reports that Neil Patrick Harris, an irresistibly wholesome television presence, has fallen deeply and helplessly into the gap that separates men from women, East from West, and celebrity from notoriety. There's no need to fear for his safety, much less his identity. Quite the contrary. Playing an "internationally ignored song stylist" of undefinable gender in"Hedwig and the Angry Inch," Mr. Harris is in full command of who he is and, most excitingly, what he has become with this performance. That's a bona fide Broadway star, the kind who can rule an audience with the blink of a sequined eyelid...And while Mr. Harris may let you see him sweat as he struts, slithers and leaps through this shamelessly enjoyable show, rousingly directed by Michael Mayer ("Spring Awakening," "American Idiot"), he never makes it feel like heavy lifting.
Neil Patrick Harris makes Hedwig a glorious rock star - Chicago Tribune
If your memory of John Cameron Mitchell and Stephen Trask's brilliant 1988 rock musical, "Hedwig and the Angry Inch," is that it works best in a grungy joint, ideally where the floors are sticky, the seats half-empty and the air heavy with tragedy...there is much about director Michael Mayer's new Broadway production, which fuses the character of Hedwig with a megawatt star and thus cures her desperation, to pull you up short...But there is no denying that Harris has thrown himself into the old girl, roaring through this 90 minutes with more tricks in his pants than Hedwig has sad yarns. And this is by no means an inauthentic piece of acting; on the contrary, Harris offers up a bravura, frequently thrilling, deeply committed, self-pushing performance that doubtless will introduce Hedwig, whose cult following was dwindling, to an entirely new generation.
Hedwig and the Angry Inch Broadway Cast