Photo Coverage: Josephine Baker's 100th Birthday Party
To mark the celebrated chanteuse Josephine Baker's 100th birthday, her adopted son Jean-Claude Baker threw a party at his Theatre Row bistro, Chez Josephine, on Thursday June 1, 2006. Baker, who has been the owner and reigning personality behind this celebrated Broadway haunt since 1986, invited senior citizens from The Lillian Booth Actors' Home of The Actors' Fund of America in Englewood, New Jersey, to a luncheon birthday celebration.Jean-Claude Baker co-hosted the lunch with Alan Cumming, Jim Dale, Marian Seldes, Jane Powell, Dick Moore and Joyce Randolph.After appearing as a chorus girl on the St. Louis and New York stage, Baker moved to Paris and quickly found the sensational success that had eluded her in America. Dancing at the Folies Bergere with her famous banana dance, making films such as
Princess Tam-Tam
and flouting her scandalous love life
,
she stepped over both racial and sexual barriers to become an icon. Baker became a French citizen in 1937 and was not welcomed back in her own country during the McCarthy Era. Although financial difficulties caused her stop performing in the '60s, she performed in New York for a week in
An Evening with Josephine Baker
in 1974. She had just begun a Paris revue celebrating her half-century on the stage, when on April 10 she was stricken and went into a coma. Her funeral was held in Paris, and she was buried in Monaco.
Please visit The Actors' Fund website at www.actorsfund.org.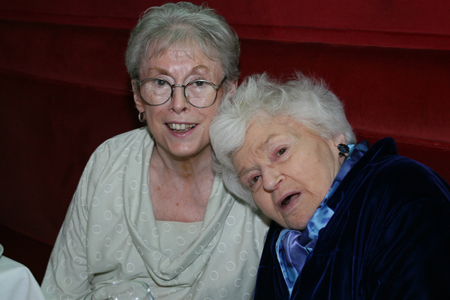 Aideen O'Kelly and Joan Kan
Jarry Baker, Nat Jones, and Perry Hamilton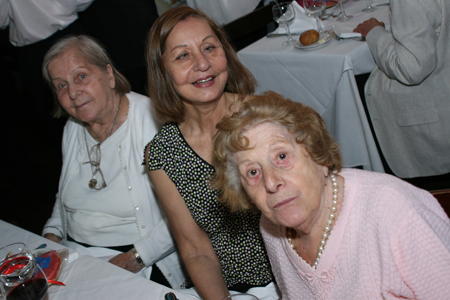 Aoula Arkontaky, Manijeh Ghazi, and Florence Kearney
Joan Kan, Adiela Fernandez, John Callaghan, Dianne Wright, and Austin Roe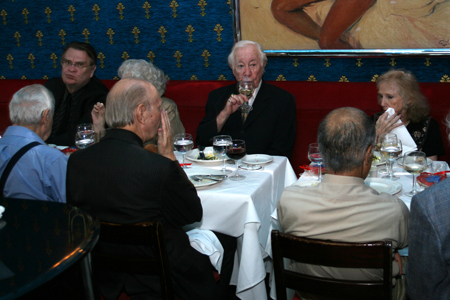 Party guests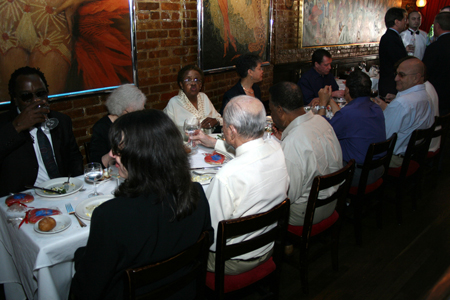 Party guests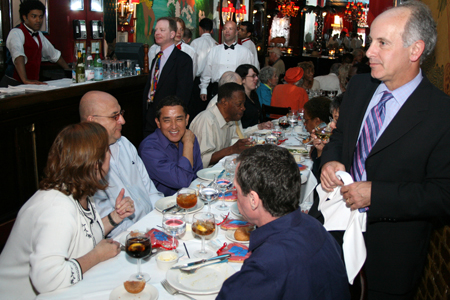 Party guests
Jarry and Jean-Claude Baker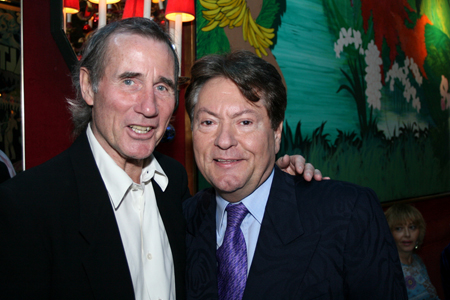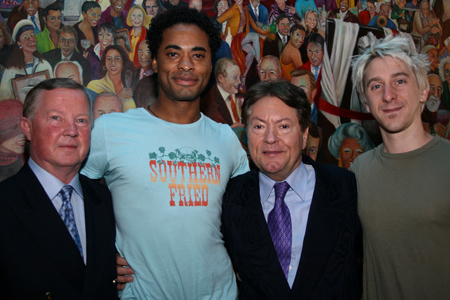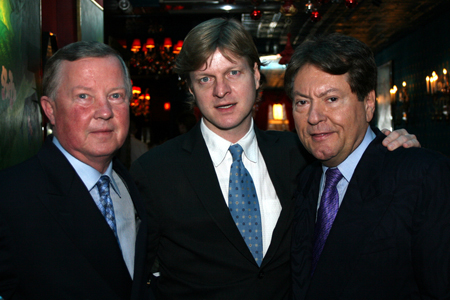 Jarry Baker, Chris Curtis, and Jean-Claude Baker
Jean-Claude Baker
Jarry Baker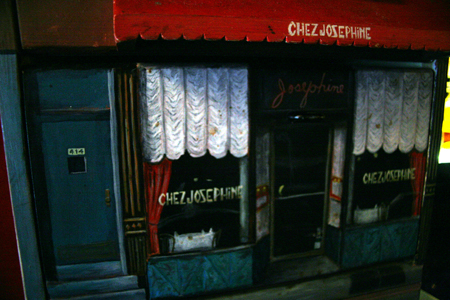 Chez Josephine