Click Here for More Articles on BROADWAY IN BRYANT PARK
Photo Coverage: JCPenney and the Cast of Rock of Ages Kick Off Broadway in Bryant Bark!
The cast of Broadway's ROCK OF AGES performed in JCPenney in order to kick off the summer's Broadway in Bryant Park Series.  The performance took place on June 25 at the JCPenney store at 33rd Street and 6th Avenue and kicked off the official announcement of The Broadway in Bryant Park season.
The Broadway in Bryant Park Series, held in Manhattan's Bryant Park, features performers from Broadway shows.  Performances are held on Thursdays in the summer from 12:30 to 1:30pm.  For more information, visit www.bryantpark.org. 
Thursday, JULY 8th (Lite fm Emcee: Rich Kaminski)
-- STOMP
-- Promises, Promises
-- In the Heights
-- Nunsense
Thursday, JULY 15th (Lite fm Emcee: Helen Little)
-- The Phantom of the Opera
-- Billy Elliot
-- Memphis
-- South Pacific
-- Radio City Christmas Spectacular
Thursday, JULY 22nd (Lite fm Emcee: Delilah)
-- Chicago
-- A Little Night Music
-- Falling for Eve
-- Rock of Ages
Thursday, JULY 29th (Lite fm Emcee: Christine Nagy)
-- The Lion King
-- The Addams Family
-- Wicked
-- Next to Normal
Thursday, AUGUST 5th (Lite fm Emcee: Victor Sosa)
-- Avenue Q
-- Fela!
-- Million Dollar Quartet
Thursday, AUGUST 12th (Lite fm Emcee: Bob Bronson)
-- Mamma Mia!
-- American Idiot
-- La Cage Aux Folles
-- West Side Story
-- Mary Poppins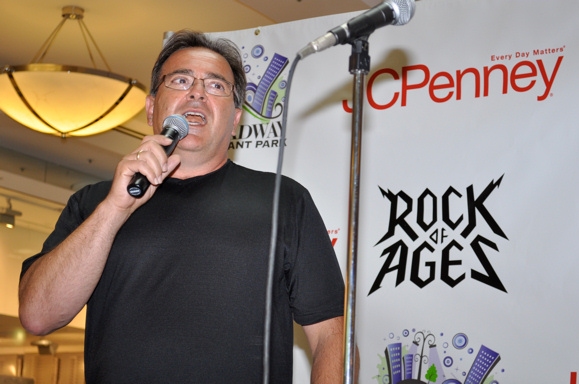 Bob Bronson of 106.7 Lite FM starts the show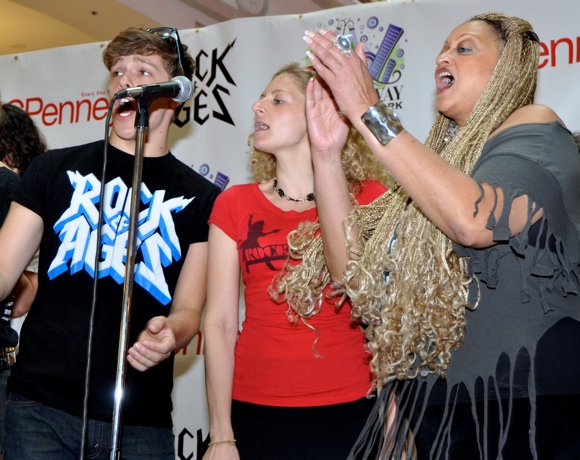 Derek St. Pierre, Lauren Molina and Michele Mais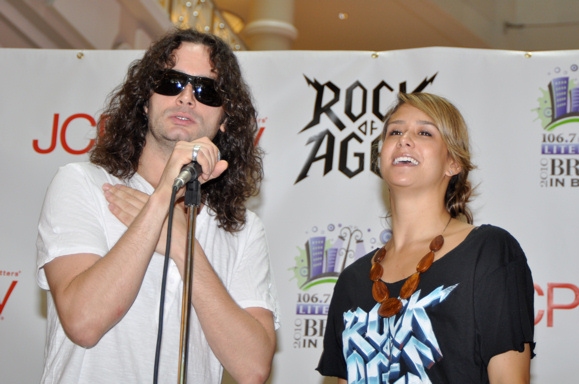 Constantine Maroulis and Ericka Hunter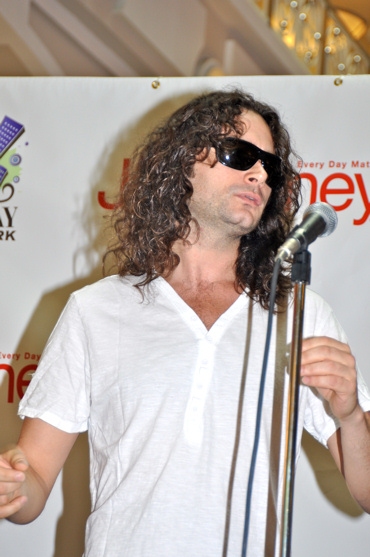 Constantine Maroulis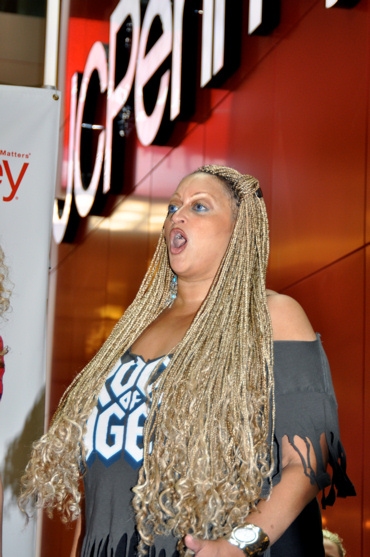 Michele Mais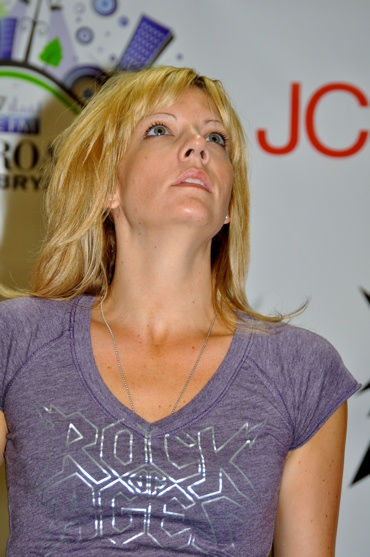 Jenifer Foote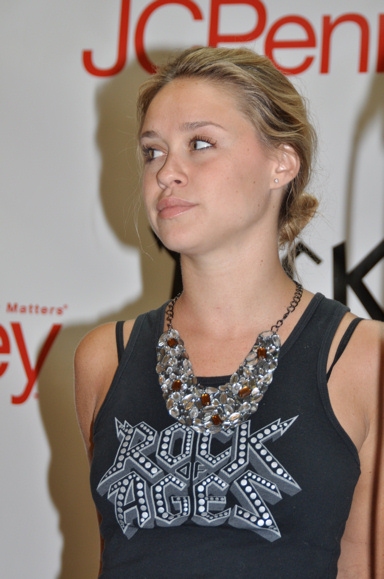 Becca Tobin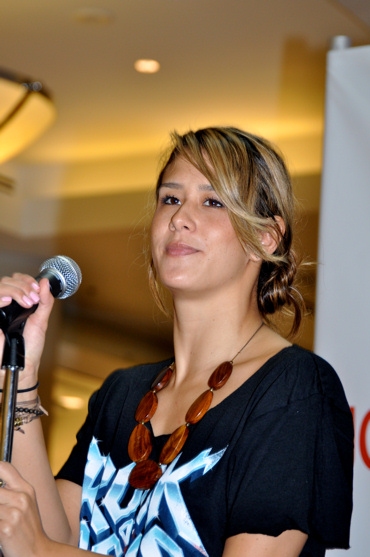 Ericka Hunter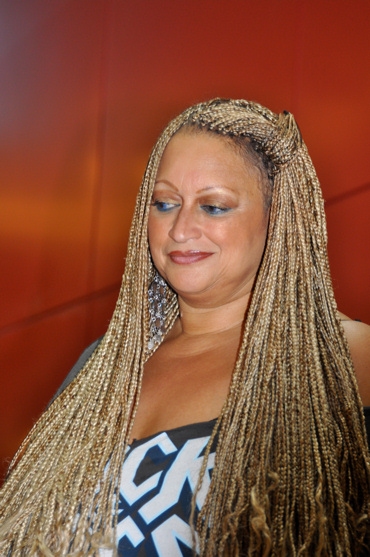 Michele Mais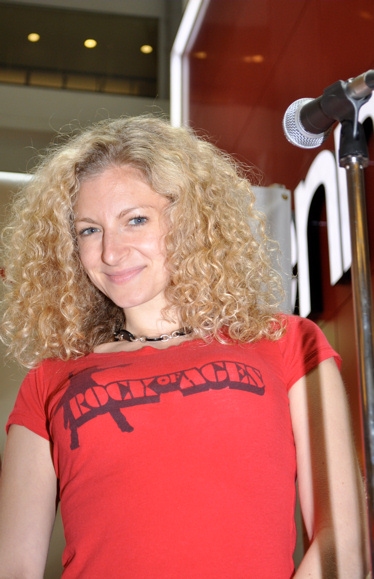 Lauren Molina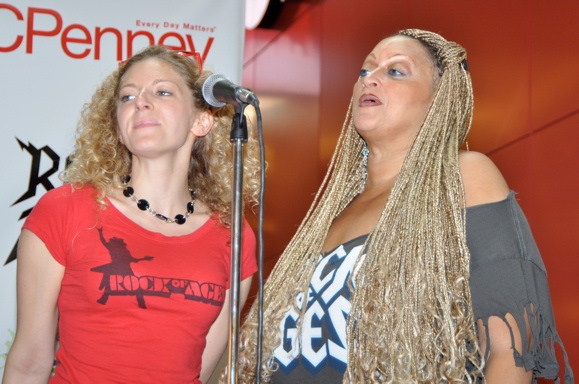 Lauren Molina and Michele Mais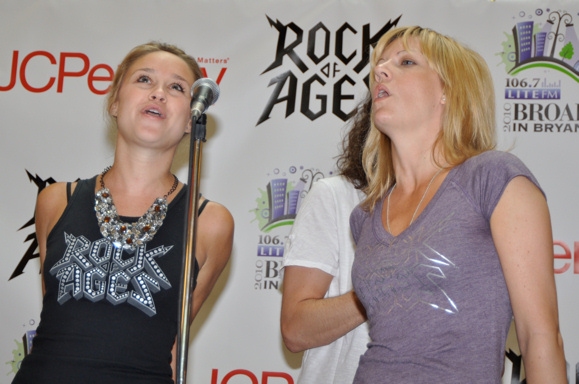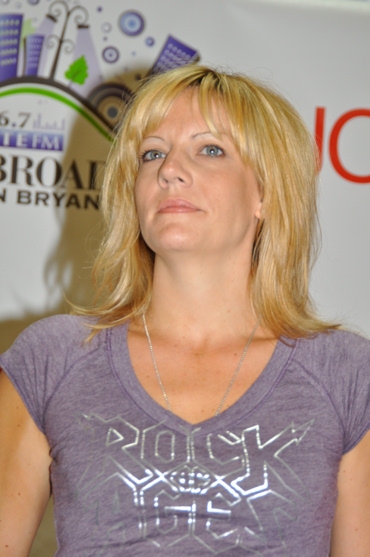 Jenifer Foote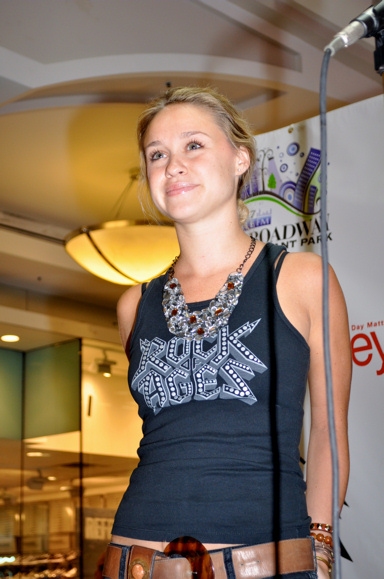 Becca Tobin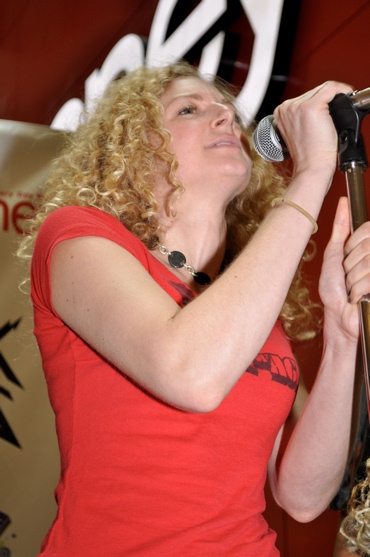 Lauren Molina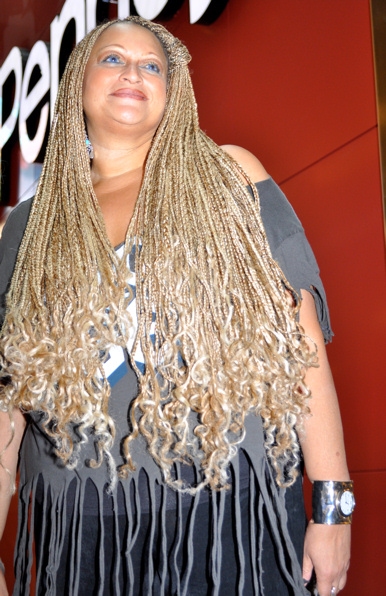 Michele Mais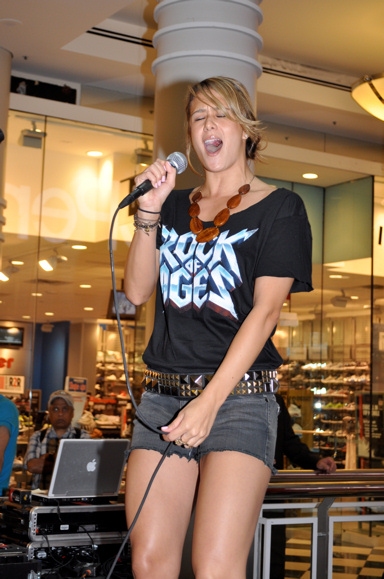 Ericka Hunter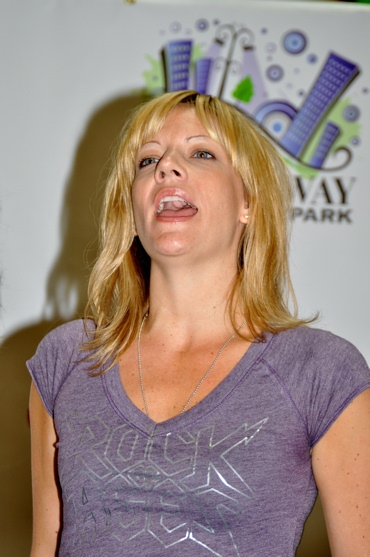 Jenifer Foote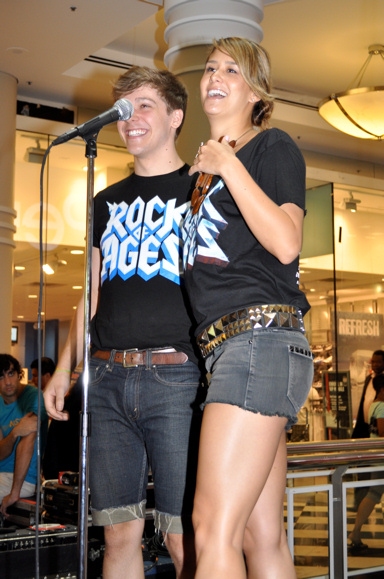 Derek St. Pierre and Ericka Hunter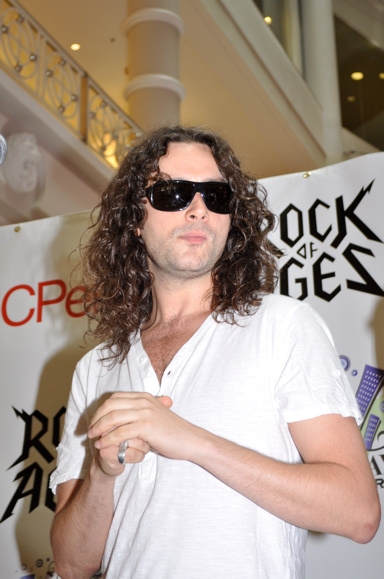 Constantine Maroulis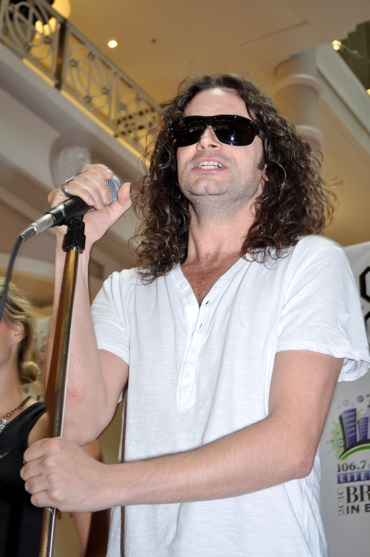 Constantine Maroulis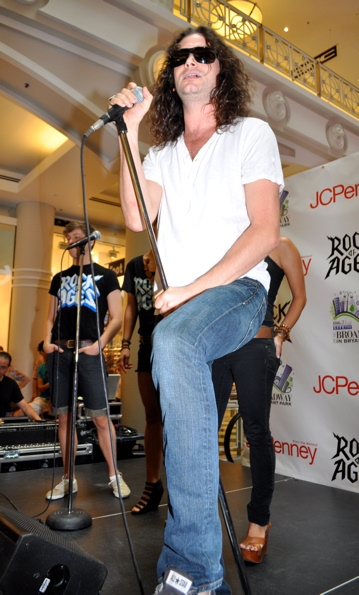 Constantine Maroulis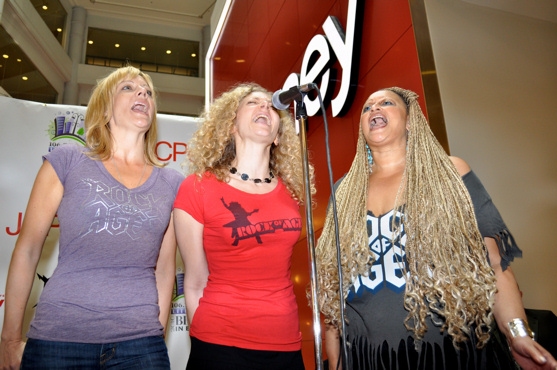 Jenifer Foote, Lauren Molina and Michele Mais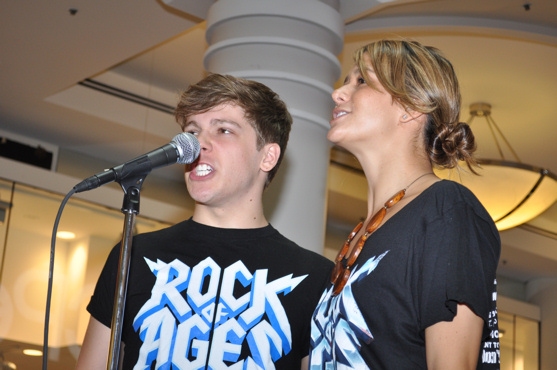 Derek St. Pierre and Ericka Hunter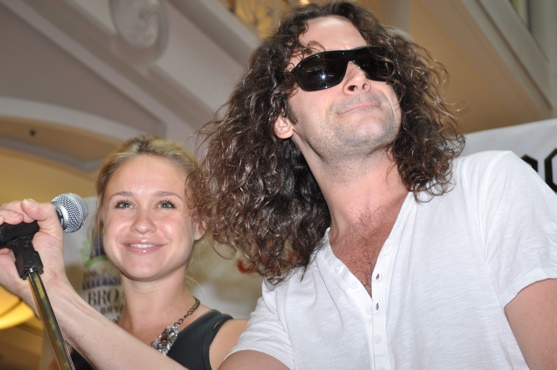 Becca Tobin and Constantine Maroulis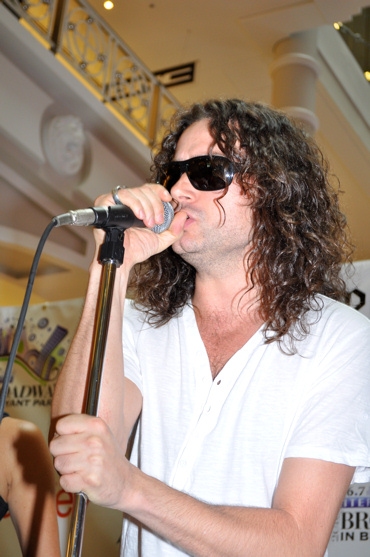 Constantine Maroulis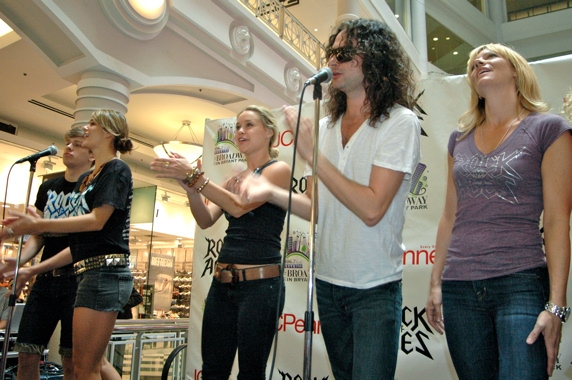 Derek St. Pierre, Ericka Hunter, Becca Tobin, Constantine Maroulis and Jenifer Foote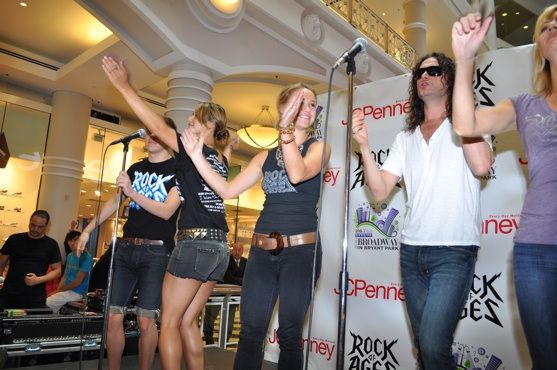 Derek St. Pierre, Ericka Hunter, Becca Tobin, and Constantine Maroulis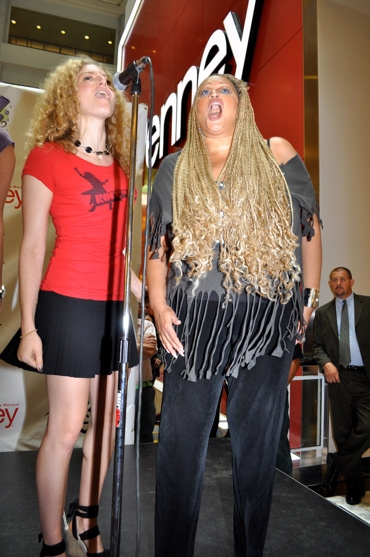 Lauren Molina and Michele Mais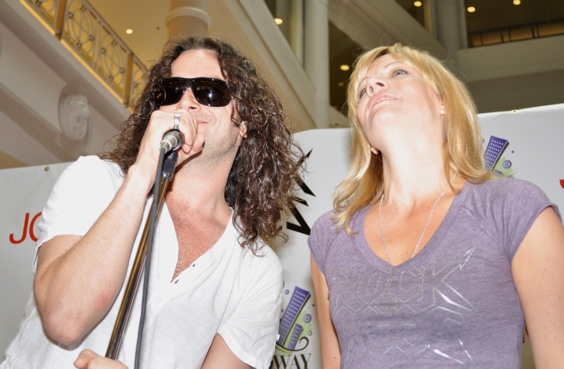 Constantine Maroulis and Jenifer Foote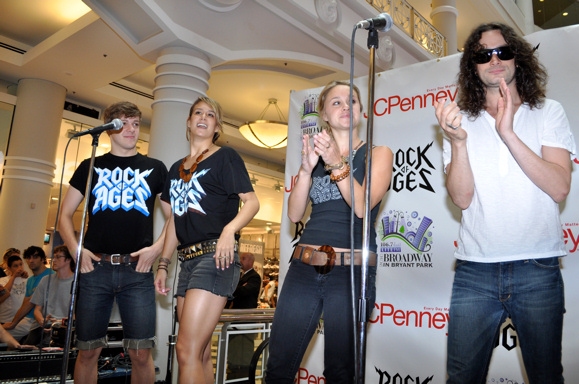 Derek St. Pierre, Ericka Hunter, Becca Tobin and Constantine Maroulis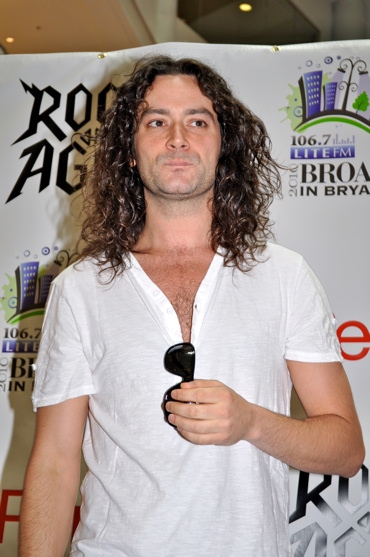 Constantine Maroulis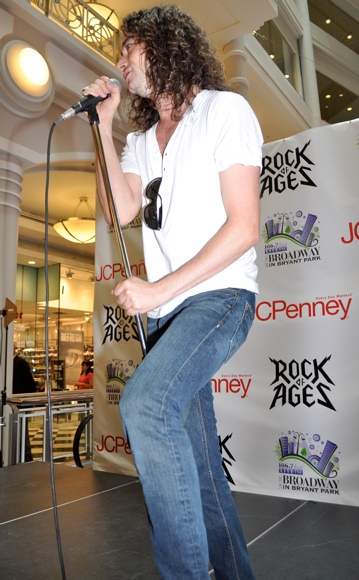 Constantine Maroulis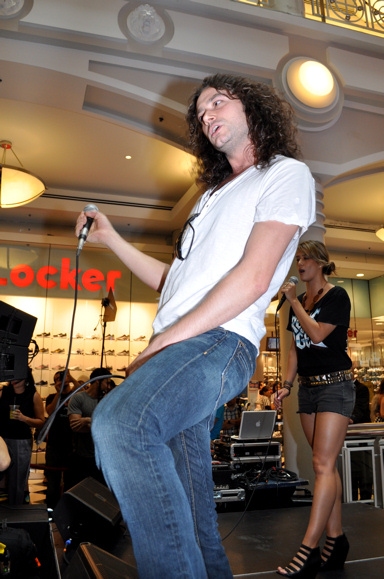 Constantine Maroulis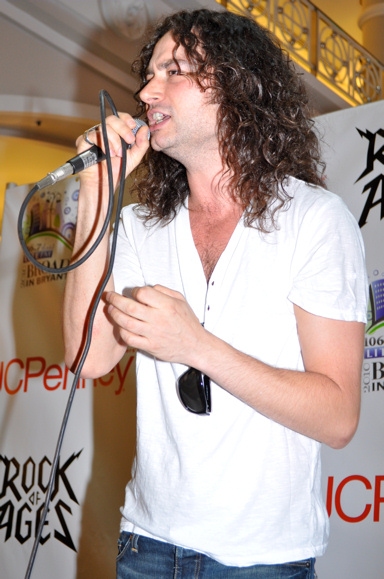 Constantine Maroulis

Ericka Hunter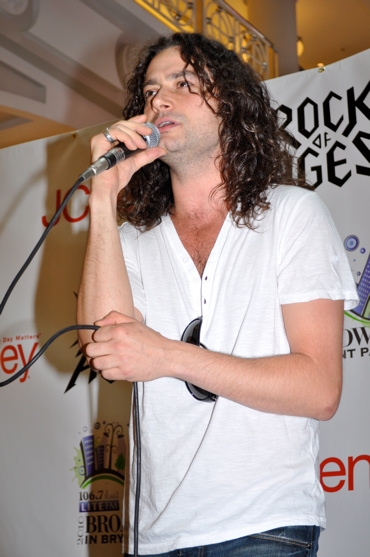 Constantine Maroulis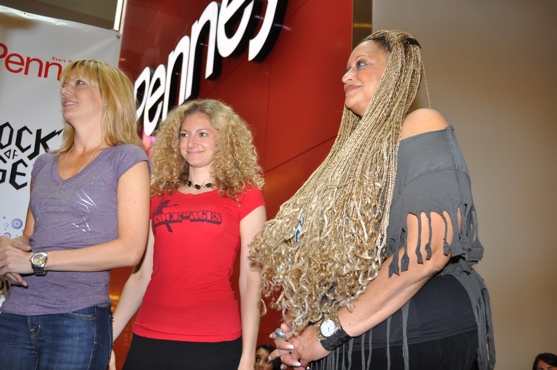 Jenifer Foote, Lauren Molina and Michele Mais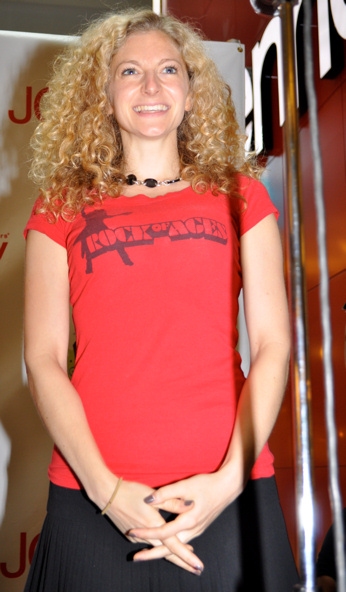 Lauren Molina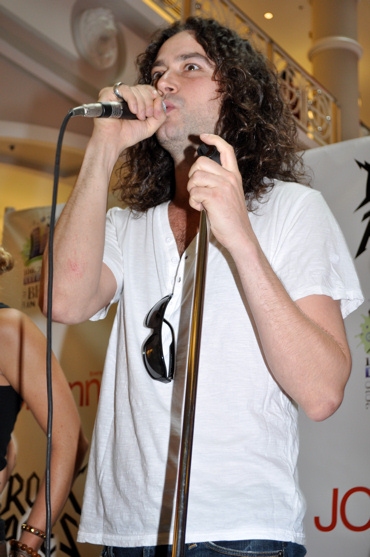 Constantine Maroulis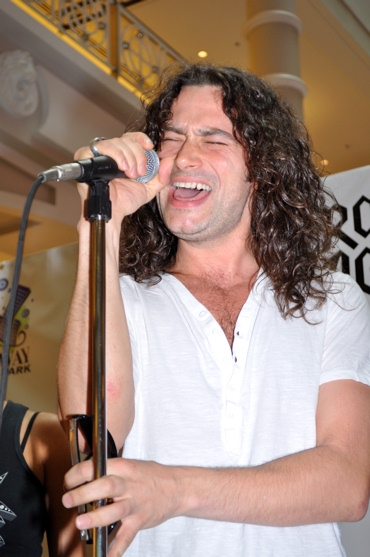 Constantine Maroulis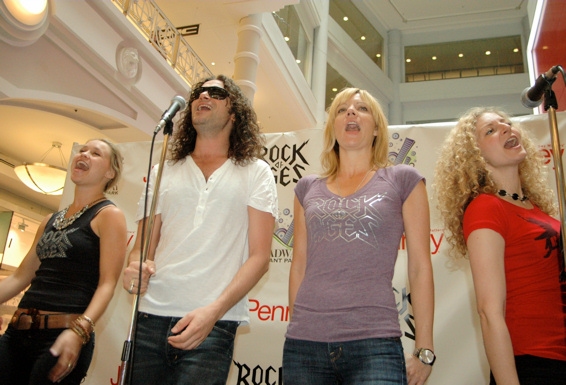 Becca Tobin, Constantine Maroulis, Jenifer Foote and Lauren Molina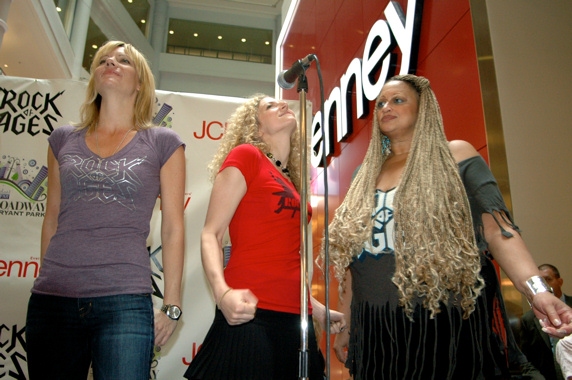 Jenifer Foote, Lauren Molina and Michele Mais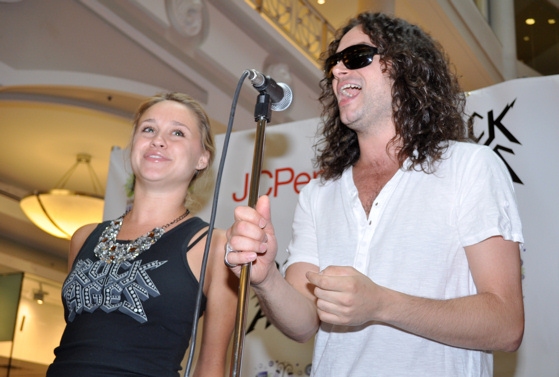 Becca Tobin and Constantine Maroulis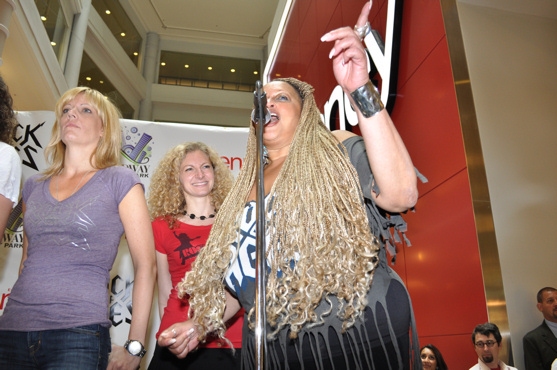 Jenifer Foote, Lauren Molina and Michele Mais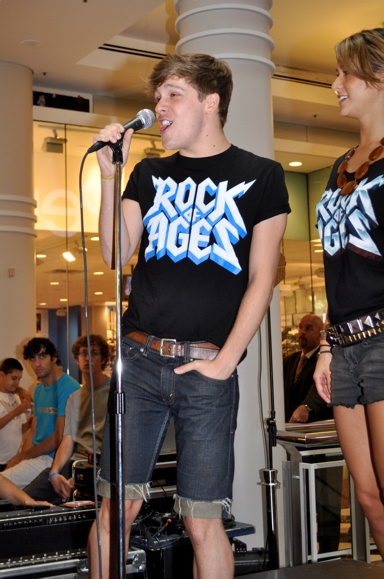 Derek St. Pierre and Ericka Hunter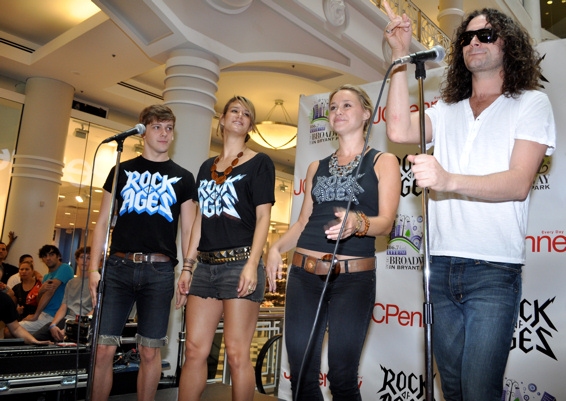 Derek St. Pierre, Ericka Hunter, Becca Tobin and Constantine Maroulis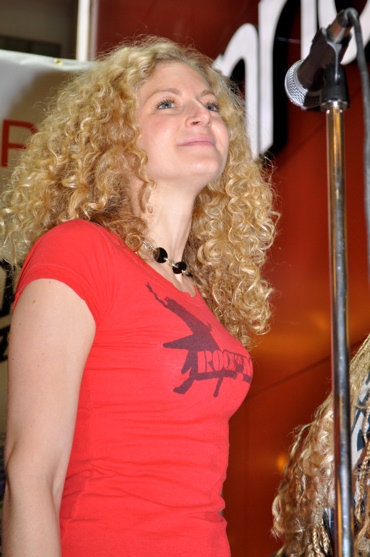 Lauren Molina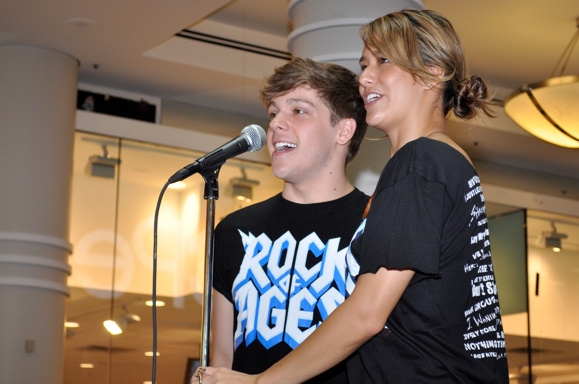 Derek St. Pierre and Ericka Hunter

Everyone sings along with Derek St. Pierre, Ericka Hunter, Becca Tobin, Constantine Maroulis and Jenifer Foote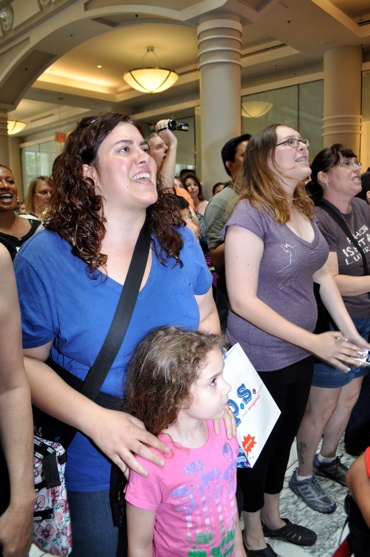 Singing with the cast of Rock Of Ages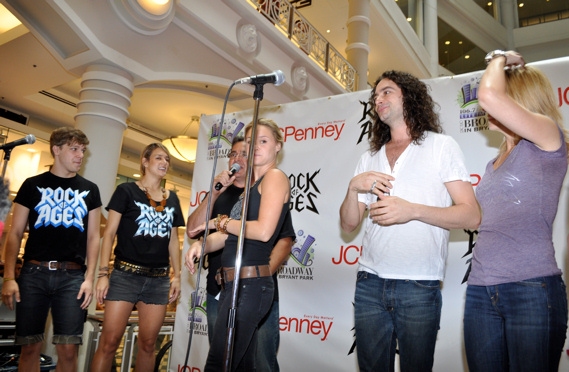 Derek St. Pierre, Ericka Hunter, Bob Bronson, Becca Tobin, Constantine Maroulis, and Jenifer Foote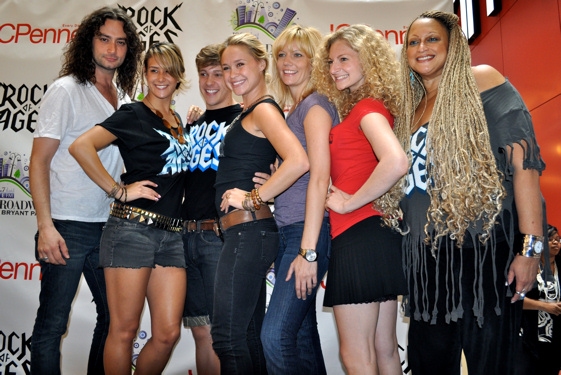 The Cast of Rock of Ages-Constantine Maroulis, Ericka Hunter, Derek St. Pierre, Becca Tobin, Jenifer Foote, Lauren Molina and Michele Mais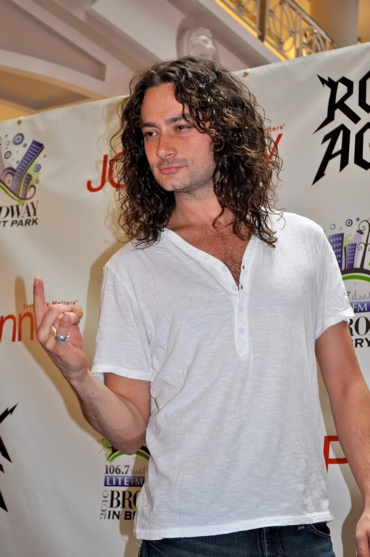 Constantine Maroulis