Photo Coverage: 'IRENA'S VOW' Celebrates Opening Night
The Directors Company production of Irena's Vow, the new play by Dan Gordon, starring four-time Tony nominee, and three-time Drama Desk Award-winner Tovah Feldshuh, and directed by Michael Parva, opened on Broadway last night, Sunday, March 29th. BroadwayWorld.com was there for all the opening night action!
Preview performances began on Tuesday, March 10, 2009, at the Walter Kerr Theatre (219 West 48th Street).
Irena's Vow is produced on Broadway by Stan Raiff, Daryl Roth, Debra Black, James L. Nederlander and Terry Allan Kramer and Peter Fine.
Irena's Vow, which began its life at New York's Invictus Theatre Company, recently ended a record-breaking, sold-out world-premiere engagement Off Broadway at the Baruch Performing Arts Center, produced by Power Productions / Stan Raiff in conjunction with The Directors Company and the Polish Cultural Institute.
Irena's Vow will mark Ms. Feldshuh's first Broadway appearance since her triumphant (and Tony Award-nominated) turn in Golda's Balcony (Broadway's longest-running one-woman show).
The complete cast includes Sandi Carroll, Tracee Chimo, Steven Hauck, Scott Klavan, Peter Reznikoff, Thomas Ryan, Gene Silvers, John Stanisci and Maja Wampuszyc, all of whom are reprising their performances.
Irena's Vow is the uplifting true story about one of the most courageous and unsung heroines of World War II. During the German occupation of Poland, Irena Gut Opdyke (Feldshuh), a Polish Catholic, was forced to work as head housekeeper for a very prominent Nazi major. Over a two year period of service, Irena would risk her own life in order to save the lives of twelve Jewish refugees whom she secretly took under her care.
Irena's Vow is the extraordinary story of one woman's choice and the twelve lives that would ultimately be saved - or lost - by her decision.
Irena Gut Opdyke (May 15, 1918 - May 17, 2003) was born Irena Gut into a Catholic family in the town of Kozienice in CentrAl Poland, and studied nursing. During the German occupation of western Poland and the Russian occupation in the east (both armies invaded in September 1939), Irena joined a Polish underground unit. She was spotted by Russian troops, beaten, raped, and forced to work in a Russian medical unit. She escaped, only to be captured later by the Germans and forced to work in a munitions plant. An elderly SS officer Eduard Rugemer arranged her transfer to lighter duties in an army mess hall, which happened to afford her both a direct view into a Jewish ghetto, and a chance to slip food under its fence. When Rugemer was re-assigned to Lvov and then Tarnopol (in what is now Ukraine), he requisitioned Irena as his housekeeper. There she supervised a laundry staffed by Jews, and when she heard that they were to be transported to a death camp, she undertook to hide 12 of them in Rugemer's own villa and provide them with food and clothing. Upon discovering them, Rugemer hesitated to report them - perhaps in part for fear of being implicated himself - but on the condition that Irena become his mistress.
At a displaced persons camp after the war, Irena Gut met her future husband, a U.N. staffer named William Opdyke. They settled in southern California, where she became an interior decorator. She did not talk about the war until she got a phone call as part of a survey on how many people doubted that the Holocaust ever happened. She began telling her story in schools, and in 1982 Irena Gut Opdyke was named by the Israeli Holocaust Commission as one of the Righteous Among the Nations, a title given to gentiles who risked their lives by aiding and saving Jews during the Holocaust, and was presented with the Israel Medal of Honor (Israel's highest tribute), in a ceremony at Jerusalem's Yad Vashem Holocaust Memorial. The Vatican has given her a special commendation, and her story is part of a permanent exhibit at the United States Holocaust Memorial Museum in Washington, D.C. The Washington Post wrote of "the clarity and conviction of a woman to whom acts of heroism and courage are simply natural human responses to inhumanity." Though less widely known than legendary figures like Jan Karski and Irena Sendler, Irena Gut Opdyke exemplifies the ingenuity and courage of many individual Poles who, often under even more perilous conditions, similarly risked even more than their own lives.
Tovah Feldshuh (Irena). For her work on the New York stage, from Yentl to Saravà! to Lend Me A Tenor to Golda's Balcony, Tovah Feldshuh has earned four Tony nominations for Best Actress and won four Drama Desk Awards , four Outer Critics Circle Awards, the Obie, the Theatre World Award and the Lucille Lortel Award for Best Actress (for Golda's Balcony). On October 3, 2004, Golda's Balcony became the longest-running one-woman show in the history of Broadway. Soon after the Broadway run, Ms. Feldshuh brought Golda's Balcony to Los Angeles' Wadsworth Theatre and San Francisco's Geary Theater in collaboration with Richard Willis and Marty Markinson for eight sold-out weeks. In June 2008, Ms. Feldshuh debuted Golda's Balcony in London at The Shaw Theatre for a limited run. Other shows on Broadway include Cyrano (with Christopher Plummer), Rodgers and Hart and Dreyfus in Rehearsal. Feldshuh portrayed the title roles in the Roundabout Theatre's She Stoops to Conquer and Mistress of the Inn, BAM's Three Sisters with Rosemary Harris and Ellen Burstyn, and played in the long-running hit The Vagina Monologues. Off-Broadway, she starred as the legendary Tallulah Bankhead in her own Tallulah Hallelujah!, which was chosen as one of the Ten Best Plays of the Year by USA Today. Among other roles, Ms. Feldshuh has portrayed Diana Vreeland in Full Gallop, Jean Brodie in The Prime of Miss Jean Brodie, Sarah Bernhardt, Stella Adler, Sophie Tucker, Katharine Hepburn, three queens of Henry VIII and nine Jews from birth to death in Off-Broadway's Hello Muddah, Hello Fadduh. She was most recently seen in theatres in Chicago and Ft. Lauderdale as movie icon Katharine Hepburn in Matthew Lombardo's play Tea at Five.
Film audiences recognize Ms. Feldshuh from Fox Searchlight's Kissing Jessica Stein, for which she won the Golden Satellite Award for Best Supporting Actress; A Walk On The Moon with Diane Lane and Viggo Mortensen; Happy Accidents with Marisa Tomei, The Corruptor with Mark Wahlberg, Daniel, The Idolmaker (Dir. Taylor Hackford), Brewster's Millions, Cheaper to Keep Her, Three Little Wolfs, Friends and Family, Old Love, Nunzio, The Believer, Life On The Ledge, The Alchemist, Toll Booth (winner - Best Supporting Actress - Method Fest 2005), among others. Most recently she appeared onscreen in O Jerusalem in which she plays Golda Meir opposite Ian Holm and Tom Conti, Lady in the Water for M. Night Shyamalan opposite Paul Giamatti and Just My Luck with Lindsay Lohan. Films soon to be released include Mount Of Olives with F. Murray Abraham, Eavesdrop (written and directed by Matthew Miele), and Love Life for German actress and director Maria Schrader. She has just wrapped filming on Buddy Gilbert Comes Alive for Mark Erlbaum and Laura Lopez's Baker in which she plays the title role of ex-Vietnam and Korean War nurse Ruth Baker.
The performance schedule for Irena's Vow is as follows: Tuesday at 7:00 p.m., Wednesday -Saturday at 8:00 p.m., Wednesday & Saturday at 2:00 p.m., Sunday at 3:00 p.m. Tickets are $41.00 - $98.00 and are available at the box office of the Walter Kerr Theatre (219 West 48Street), by visiting Telecharge.com or by calling (212) 239-6200.
A limited number of frontrow student tickets will be available for purchase at the box office for $25.00. Tickets areavailable the day of the performance when the box office opens and require a valid student I.D.(2 tickets per I.D., cash only).
Photos by RD / Dziekan / Retna Digital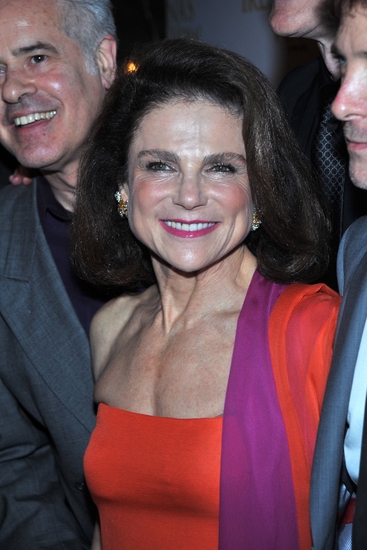 Tovah Feldshuh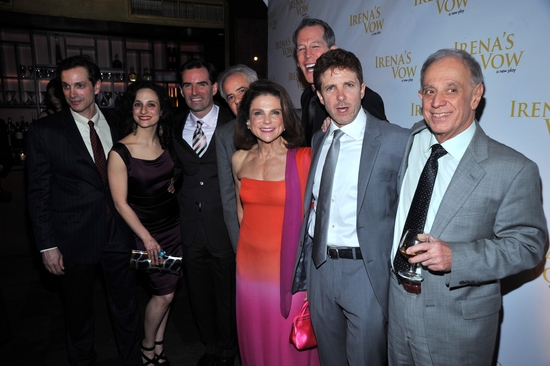 Scott Klavan, John Stanisci, Tracee Chimo, Peter Reznikoff, Steven Hauck, Tovah Feldshuh, Gene Silvers and Thomas Ryan

Scott Klavan, John Stanisci, Tracee Chimo, Peter Reznikoff, Steven Hauck, Tovah Feldshuh, Gene Silvers and Thomas Ryan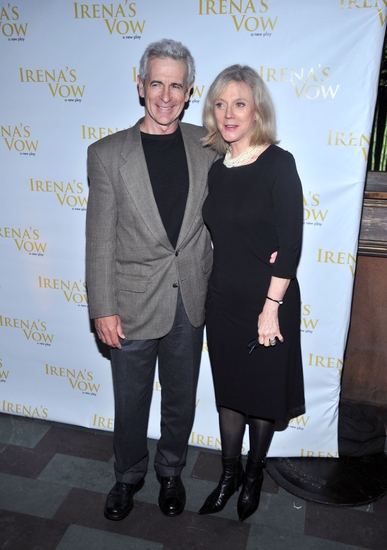 James Naughton and Blythe Danner

James Naughton and Blythe Danner

Kathleen Turner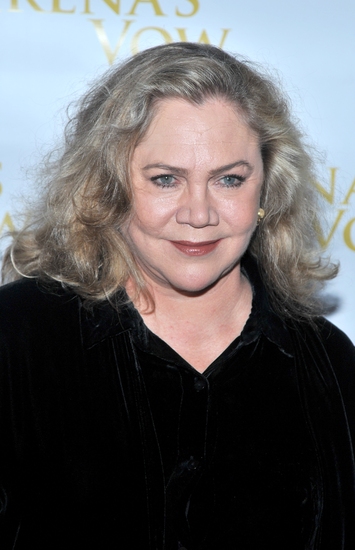 Kathleen Turner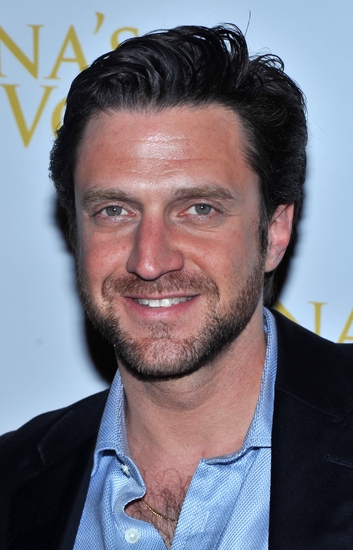 Raul Esparza

Jeannie Opdyke Smith

Dan Gordon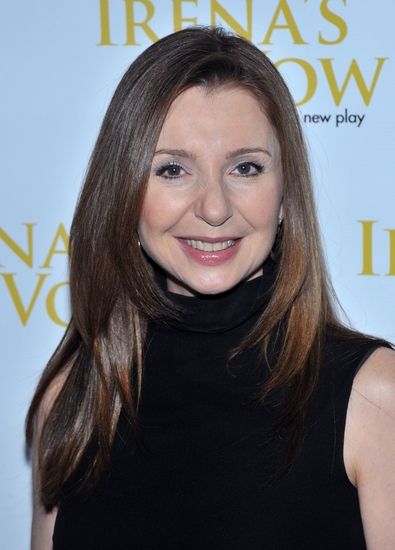 Donna Murphy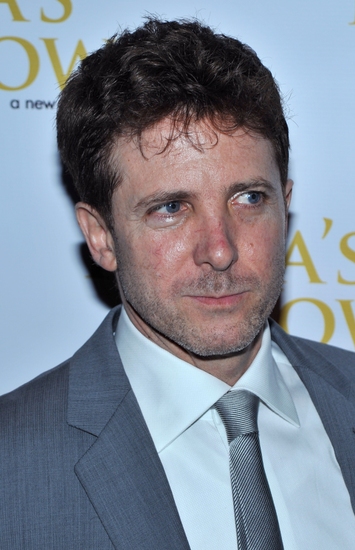 Gene Silvers

Tracee Chimo

Thomas Ryan

Peter Reznikoff

Scott Klavan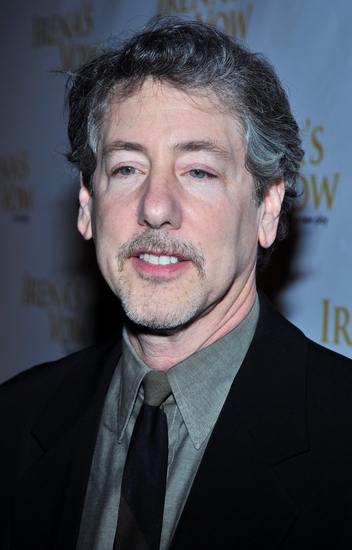 Michael Parva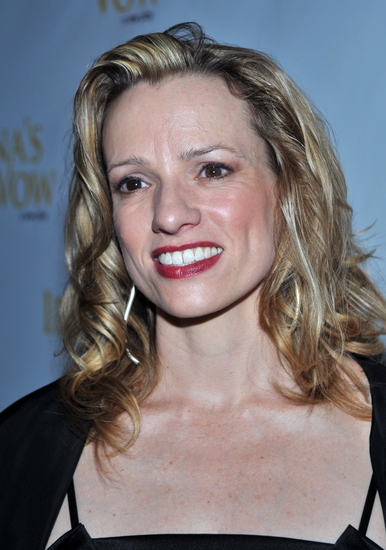 Sandi Carroll

Sandi Carroll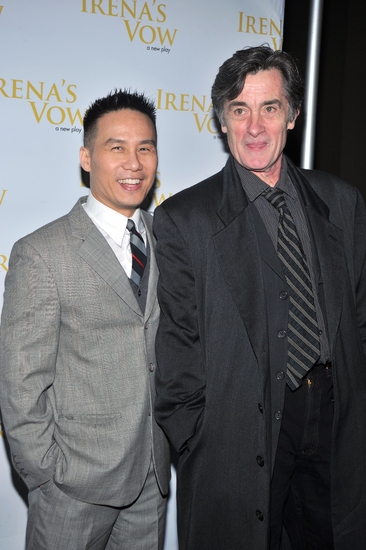 B.D. Wong and Roger Rees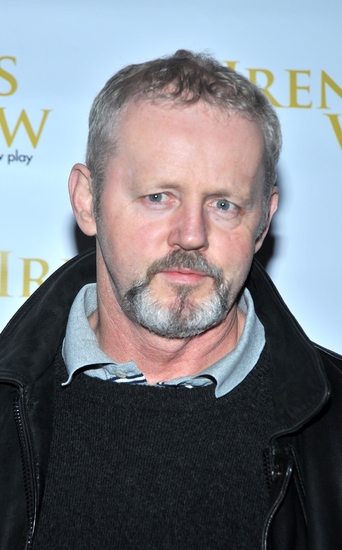 David Morse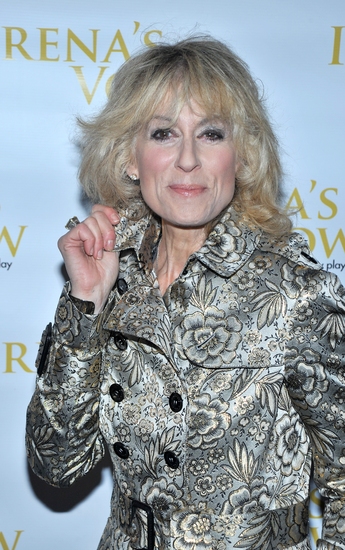 Judith Light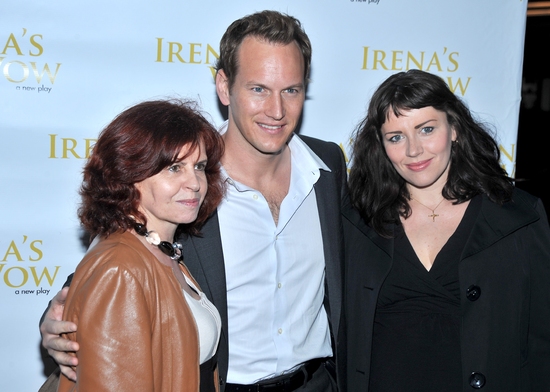 Patrick Wilson, Dagmara Dominczyk and her mother

Patrick Wilson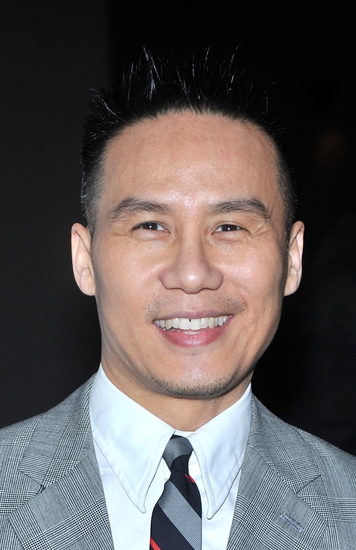 B.D. Wong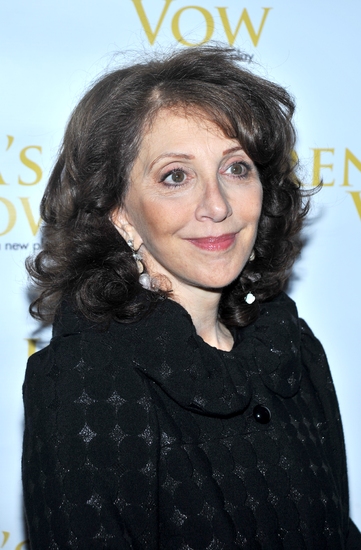 Andrea Martin

David Hyde Pierce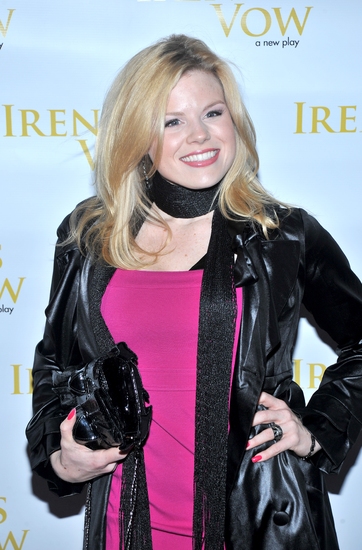 Megan Hilty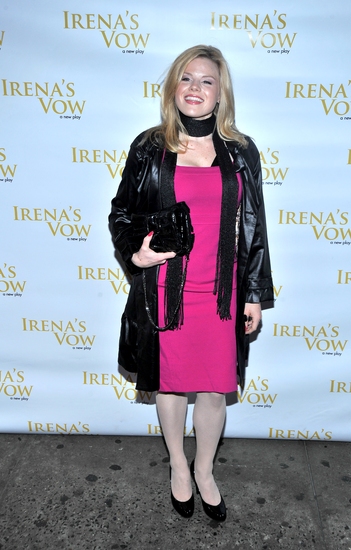 Megan Hilty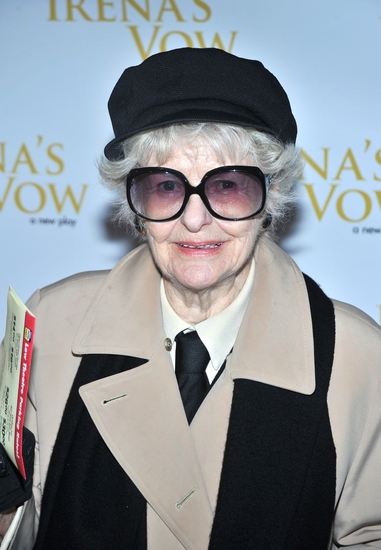 Elaine Stritch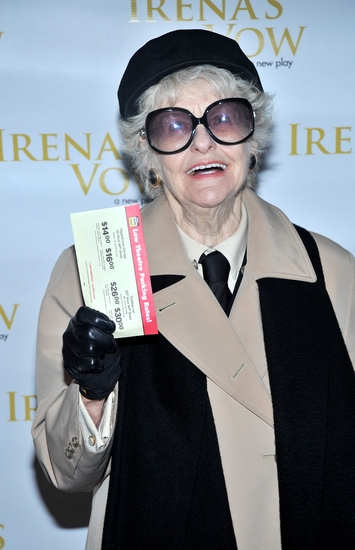 Elaine Stritch

Linda Dano

Ally Sheedy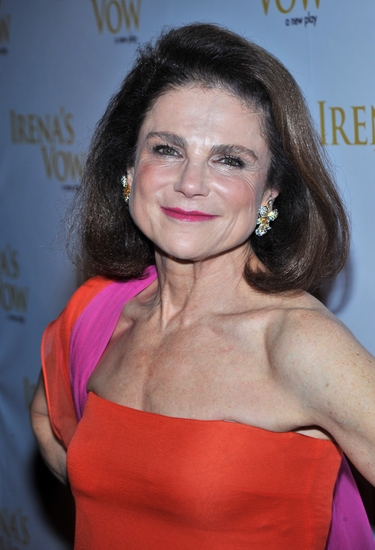 Tovah Feldshuh