Photo Coverage: High Fidelity Gypsy Robe Ceremony
Paul Castree was chosen as High Fidelity's winner of the Gypsy Robe.  Sandhu performs as a swing, dance captain and understudy in the show, which opened at the Imperial Theatre on December 7th.
The colorful Gypsy Robe, embellished with mementos from Broadway musicals, is presented to the cast member who has the most Broadway chorus credits. 
Mary Poppins'
Rommy Sandhu
was the last performer to be chosen as the Gypsy Robe winner. Castree's previous Broadway credits include
All Shook Up, Saturday Night Fever, Footloose, The Scarlet Pimpernel
and
Grease.
"A first-time collaboration between three talented young writers -- composer Tom Kitt, lyricist Amanda Green, and book-writer David Lindsay-Abaire, the Tony-nominated playwright -- High Fidelity is a new musical comedy based on the best-selling novel by Nick Hornby," state notes. The show "tells the story of Rob, a record store owner who knows almost everything there is to know about pop music, but almost nothing about how to hold on to a girl. Rob's love life, already a broken record of heartache, falls off the charts completely when he gets dumped by Laura….but that just sets him up for one of the top 5 romantic comebacks ever."  High Fidelity stars Will Chase (Lennon, Rent and Aida) as Rob and Jenn Colella (Urban Cowboy) as Laura. 
Visit 
www.topfivebreakups.com
 for tickets and more information.
Photos by Walter McBride/Retna Ltd.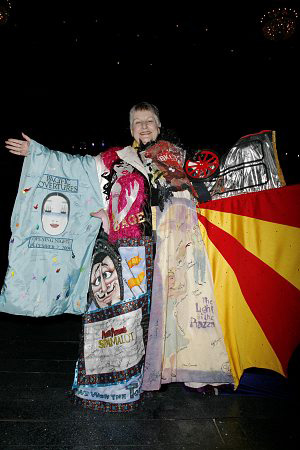 Gloria Rosenthal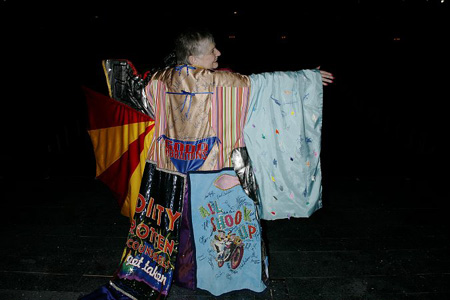 Gloria Rosenthal

Gloria Rosenthal

Rommy Sandhu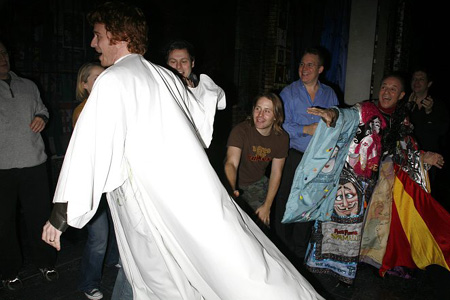 Paul Castree and cast members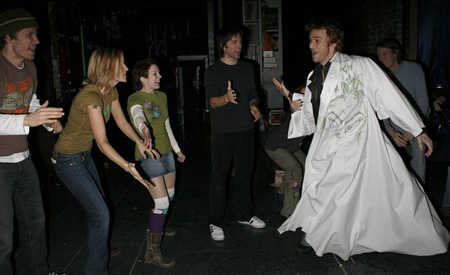 Paul Castree and cast members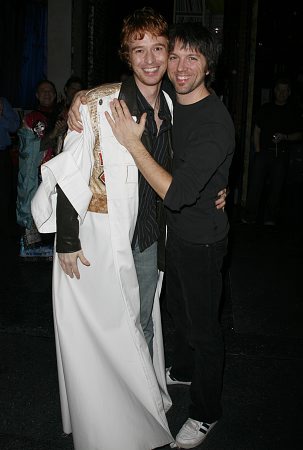 Paul Castree and Jon Patrick Walker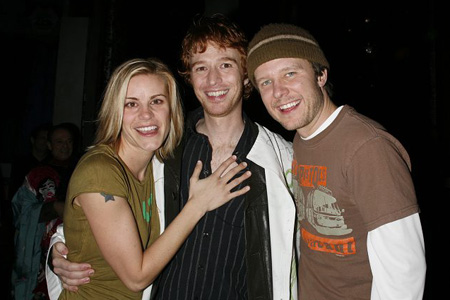 Jenn Colella, Paul Castree and Will Chase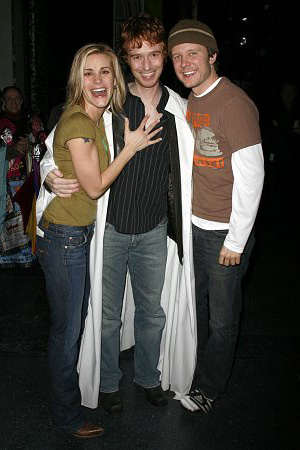 Jenn Colella, Paul Castree and Will Chase

Paul Castree with cast members including Jon Patrick Walker, Justin Brill and Jenn Colella

Past Gypsy Robe Winners Pi Douglass, Bill Nabel and James Dybas with Jenn Colella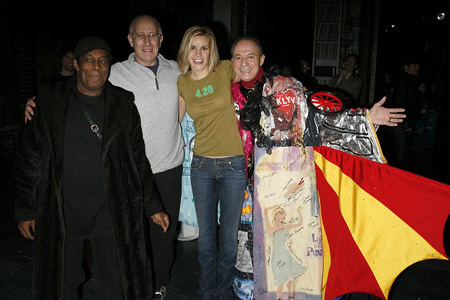 Pi Douglass, Bill Nable, Jenn Colella and James Dybas

Will Chase and Jen Colella