Click Here for More Articles on HAIR
Photos: HAIR Celebrates 300th Performance!
Monday night marked the 300th performnce for the national tour of HAIR, now performing at Broadways St. James Theatre. The Tony Award-winning revival of HAIR kicked of its first national tour at the Kennedy Center in Washington DC on October 28, 2010 (following a preview engagement in New Haven, CT) and played 20 cities around the country before heading back to Broadway for a limited "Summer of Love" run at the St. James Theatre (246 West 44th Street). Following this Broadway engagement, which ends on Saturday, September 10, the cast heads back out on tour. For a full list of touring cities, visit www.HairOnTour.com. Check out photos from the celebration below!
As previously announced, the production is counting down its final days on Broadway with a slew of special offers and programs called "Great HAIR Days," which continue tonight with "Honeymoon in the 7th House"
HAIR's triumphant return to Broadway follows the launch of its successful first national tour of 20 cities in 9 months during the 2010-2011 season and features members of the Central Park tribe, Broadway Revival tribe, London Revival tribe and new tribe members. The full cast includes: Steel Burkhardt (Berger), Paris Remillard (Claude), Matt DeAngelis (Woof), Kaitlin Kiyan (Crissy), Darius Nichols (Hud), Kacie Sheik (Jeanie), Phyre Hawkins (Dionne) and Caren Lyn Tackett (Sheila). The cast also includes: Shaleah Adkisson, Emily Afton, Nicholas Belton, Larkin Bogan, Corey Bradley, Marshal Kennedy Carolan, Laura Dreyfuss, Mike Evariste, Lulu Fall, Tripp Fountain, Nkrumah Gatling, Allison Guinn, Sara King, Josh Lamon, John Moauro, Christine Nolan, Emmy Raver-Lampman, Arbender Robinson, Cailan Rose, Tanesha Ross, Jen Sese and Lee Zarrett.
Winner of the of the 2009 Tony Award for Best Revival of a Musical, and the Drama Desk, Drama League, and Outer Critics Circle 2009 awards for Outstanding Revival of a Musical, HAIR opened on Broadway at the Al Hirschfeld Theatre to unanimous raves March 31, 2009 and played more than 500 performances before closing on June 27, 2010.
Directed by Diane Paulus, HAIR features a book and lyrics by Gerome Ragni and James Rado and music by Galt MacDermot. The story of a group of young Americans searching for love and peace during the Vietnam era, HAIR is a timeless portrait of a movement that changed the world. Its groundbreaking rock score paved the way for some of the greatest musicals of our time.
The creative team also includes Karole Armitage (choreography), Scott Pask (scenic design), Michael McDonald (costume design), Kevin Adams (lighting design) and ACME Sound Partners (sound design).
Tickets for HAIR ($37 - $120) are available via Telecharge.com, by calling (212) 239-6200, or in person at the St. James Theatre box office (246 West 44th Street). The schedule is as follows: Monday and Tuesday at 7:00 p.m., Wednesday at 2:00 and 8:00 p.m., Thursday at 7:00 p.m., Friday at 8:00 p.m., and Saturday at 2:00 & 8:00 p.m.
HAIR is presented by The Public Theater (Oskar Eustis, Artistic Director), Joey Parnes, Nederlander Productions Inc., Carl Moellenberg/Wenlarbar Productions, Rebecca Gold/Myla Lerner, Rick Costello, Joy Newman & David Schumeister, Paul G. Rice/Paul Bartz, Debbie Bisno, Christopher Hart Productions, John Pinckard, Terry Schnuck, and by special arrangement with Elizabeth Ireland McCann.
Photo Credit: Kevin Thomas Garcia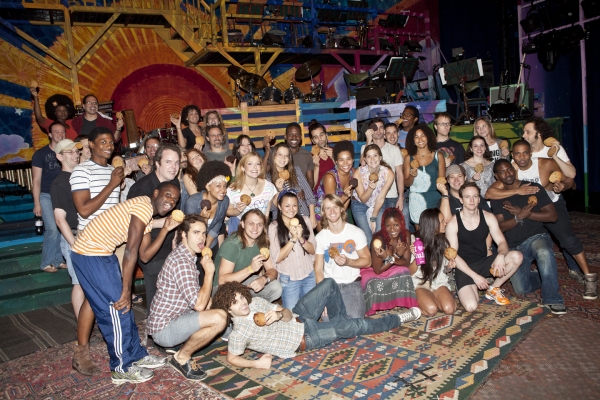 The Tribe

The Tribe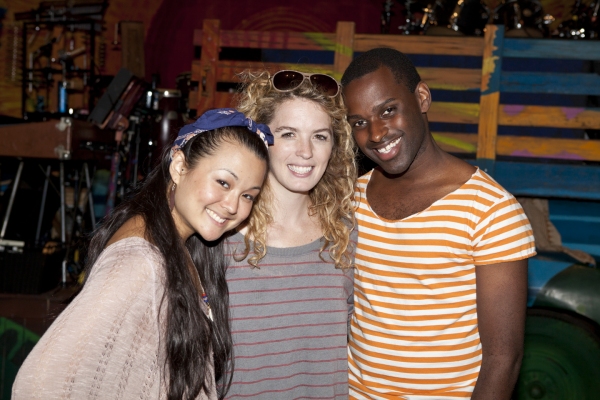 Departing Tribe Members Cailan Rose, Kacie Sheik and Arbender Robinson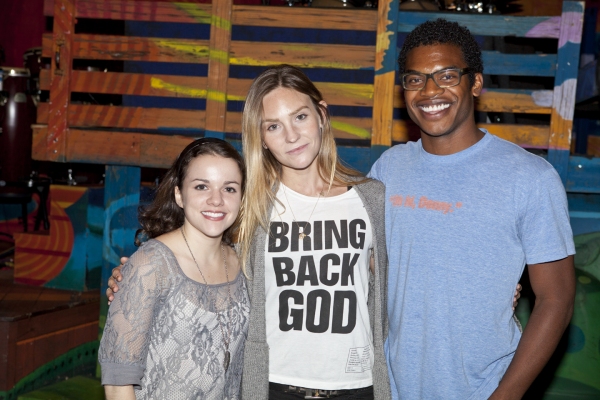 New Tribe Members Anne Markt, Aleque Reid and Max Kumangai

Cailan Rose, Kacie Sheik, Anne Markt, Arbender Robinson, Aleque Reid and Max Kumangai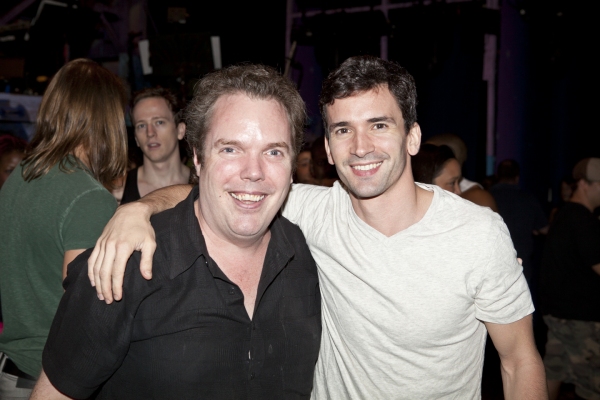 Wayne Dunton and Paris Remillard

Corey Bradley and Marshal Kennedy Carolan