Photo Coverage: Golden Ticket Holders Win Entry to the CHARLIE AND THE CHOCOLATE FACTORY Opening Night Party!
For those who were lucky enough to land a golden ticket last night, the party continued after the curtain down for opening night of Charlie and the Chocolate Factory. The new Broadway musical celebrated a Wonkafied opening at Pier 60 and BroadwayWorld is taking you inside the festivities below!
Broadway's Willy Wonka, Two-time Tony Award winner Christian Borle (Willy Wonka) leads a cast of 35 that includes Tony Award winner John Rubinstein as Grandpa Joe (Pippin), Emily Padgett as Mrs. Bucket (Side Show), Kathy Fitzgerald as Mrs. Gloop (9 to 5), F. Michael Haynie as Augustus Gloop (Wicked), Ben Crawford as Mr. Salt (Shrek), Emma Pfaeffle as Veruca Salt (Finding Neverland), Alan H. Green as Mr. Beauregarde (School of Rock), Trista Dollison as Violet Beauregarde (A Bronx Tale), Jackie Hoffman as Mrs. Teavee (On The Town), Michael Wartella as Mike Teavee (Tuck Everlasting) and introducing Jake Ryan Flynn, Ryan Foust and Ryan Sell making their Broadway debuts as Charlie Bucket, with Yesenia Ayala (Broadway Debut), Darius Barnes (Cinderella), Colin Bradbury (Come Fly Away), Jared Bradshaw (Jersey Boys), Ryan Breslin (Newsies), Kristy Cates (Finding Neverland), Madeleine Doherty (The Producers), Paloma Garcia-Lee (Natasha, Pierre & the Great Comet of 1812), Stephanie Gibson (Cinderella), Talya Groves (Motown), Cory Lingner (On The Town), Elliott Mattox (Broadway Debut), Monette McKay (Memphis), Kyle Taylor Parker (Kinky Boots), Paul Slade Smith (Finding Neverland), Katie Webber (Wicked), Stephen Carrasco (Fiddler on the Roof), Robin Masella (Cats), Kristin Piro (An American In Paris), Amy Quanbeck (Broadway Debut), Michael Williams (On The Town), and Mikey Winslow (On The Town).
For more than 50 years, Roald Dahl's story of Charlie and the Chocolate Factory has captured imaginations around the world, and now for the first time Broadway audiences are invited to experience Willy Wonka's delightful and semi-dark chocolate world first-hand. Willy Wonka, world famous inventor of the Everlasting Gobstopper, has just made an astonishing announcement. His marvelous-and mysterious-factory is opening its gates...to a lucky few. That includes young Charlie Bucket, whose life definitely needs sweetening. He and four other golden ticket winners will embark on a mesmerizing, life-changing journey through Wonka's world of pure imagination. Get ready for exquisitely nutty squirrels and the great glass elevator, all to be revealed by Wonka's army of curious Oompa-Loompas.
Photo Credit: Walter McBride

Christian Borle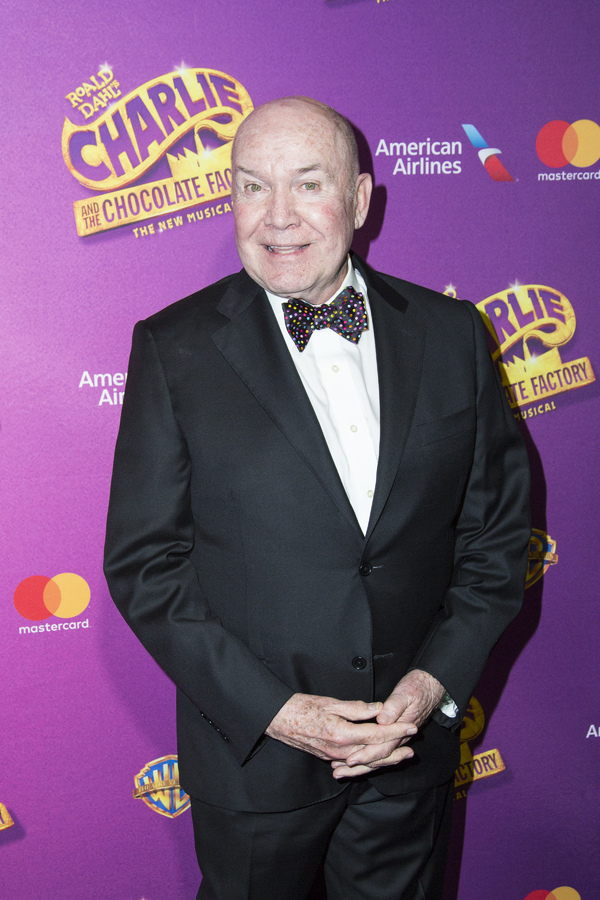 Jack O'Brien
Jackie Hoffman
Emily Padgett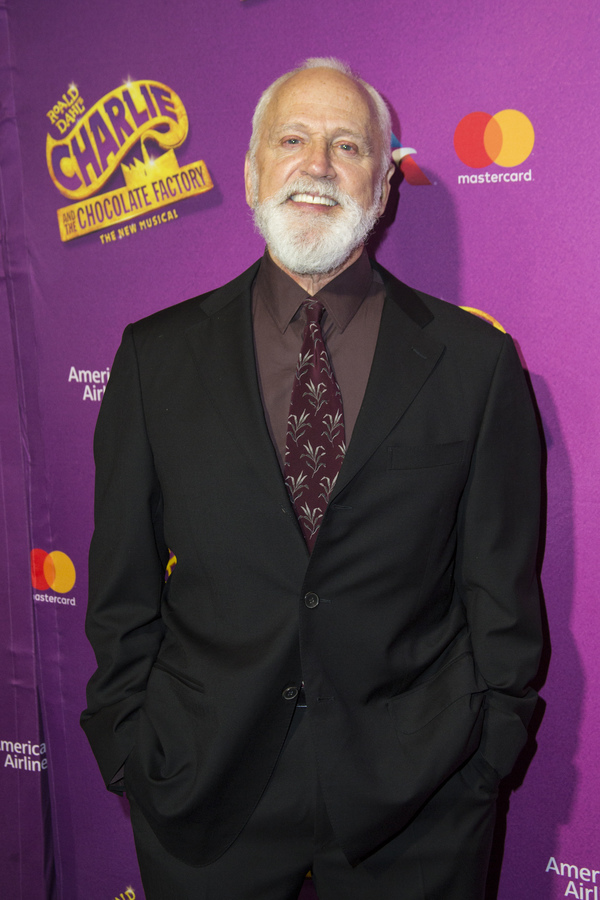 John Rubenstein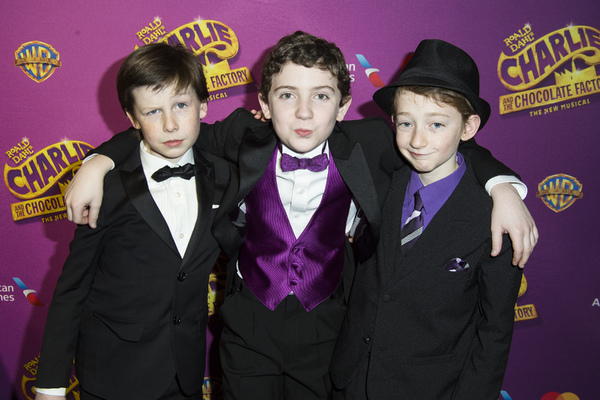 Jake Ryan
Flynn,
Ryan Sell
and
Ryan Foust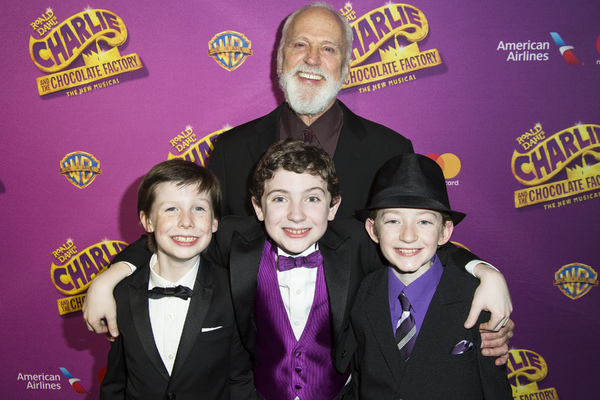 Jake Ryan
Flynn,
Ryan Sell
,
Ryan Foust
and
John Rubenstein
Mike Wartella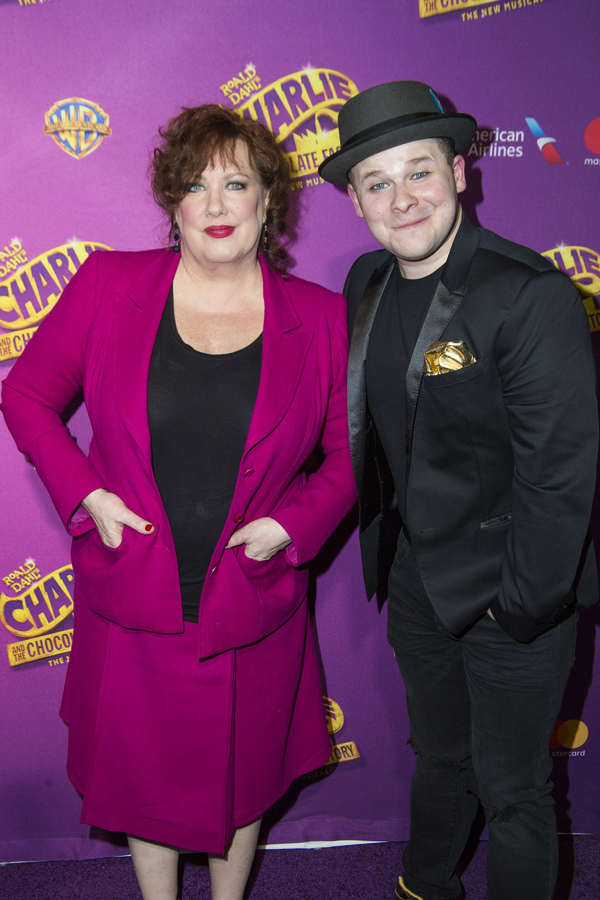 Kathy Fitzgerald
and
F.
Michael Haynie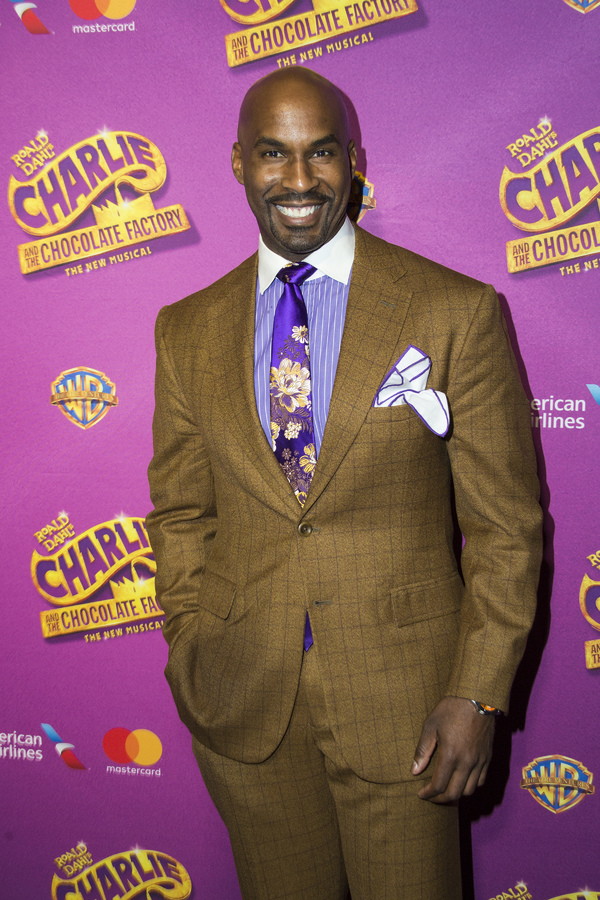 Alan H. Green
Trista Dollison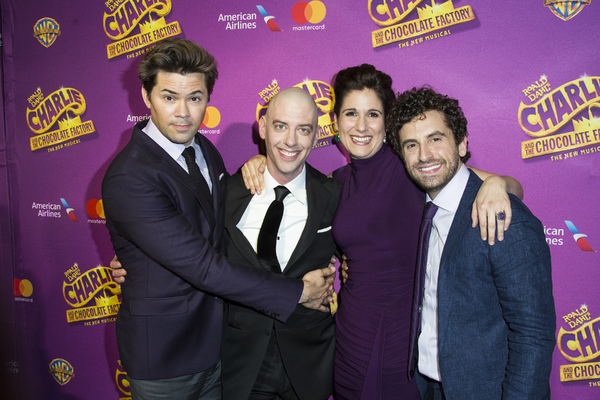 Andrew Rannells
,
Christian Borle
,
Stephanie J. Block
and
Brandon Uranowitz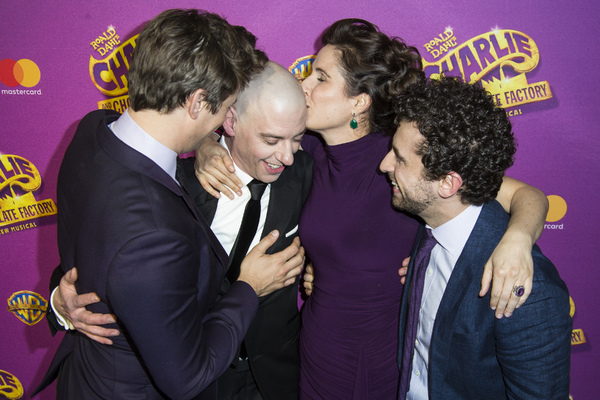 Andrew Rannells
,
Christian Borle
,
Stephanie J. Block
and
Brandon Uranowitz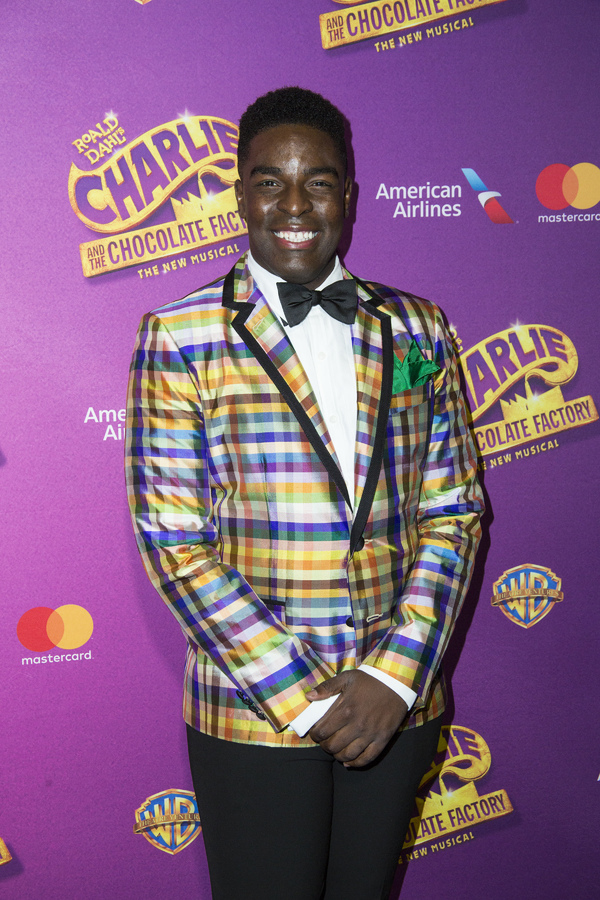 Kyle Taylor
Parker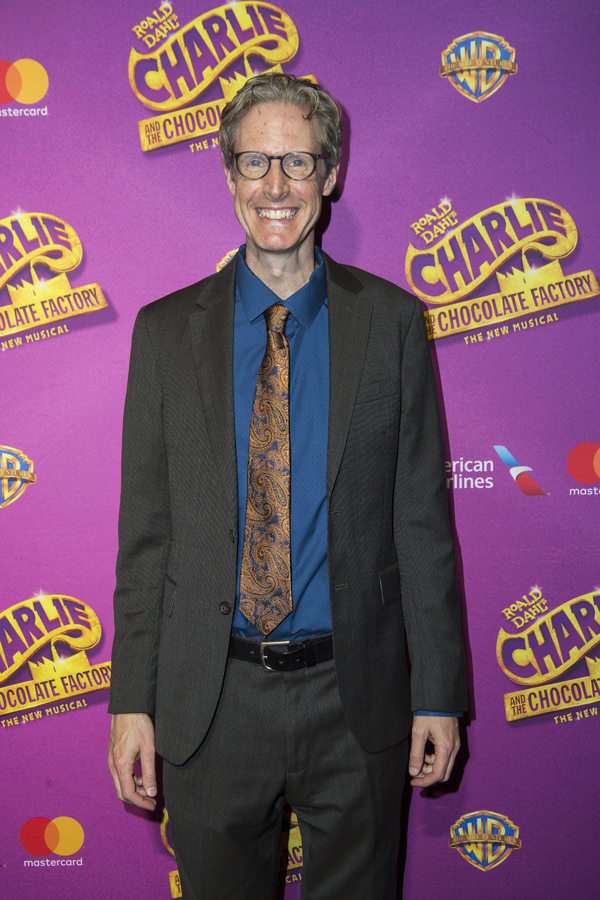 Paul Slade Smith
Chloe Dahl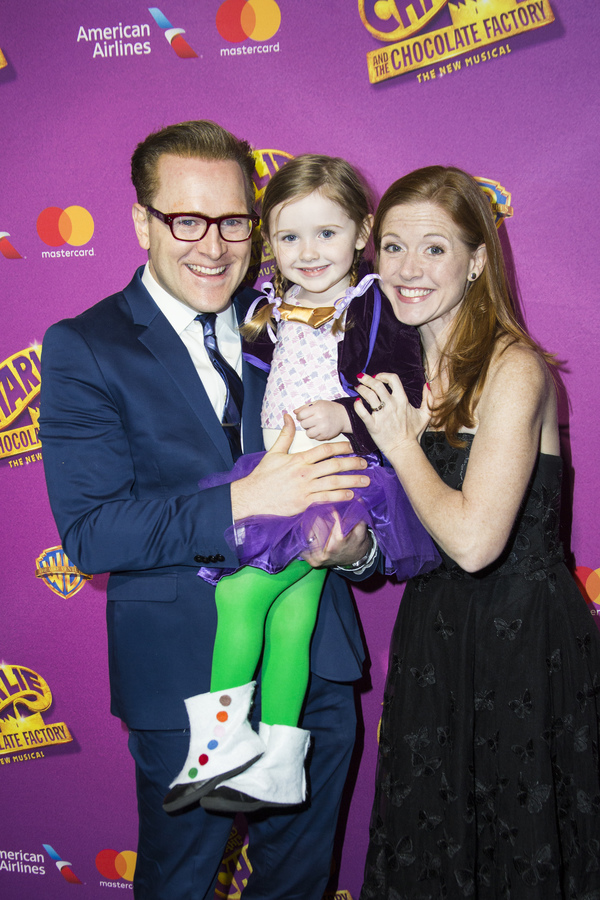 Jared Bradshaw
and Lindsay Northern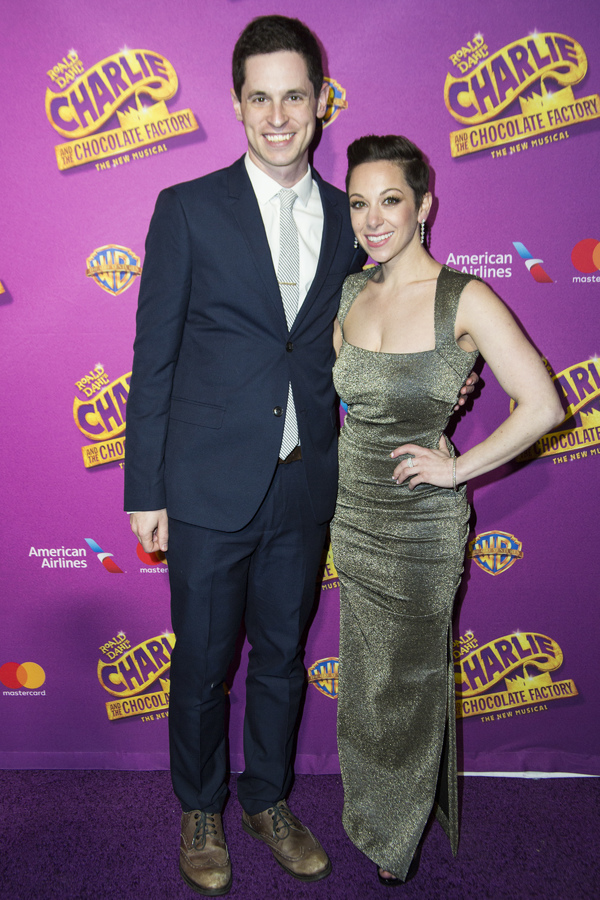 Alison Solomon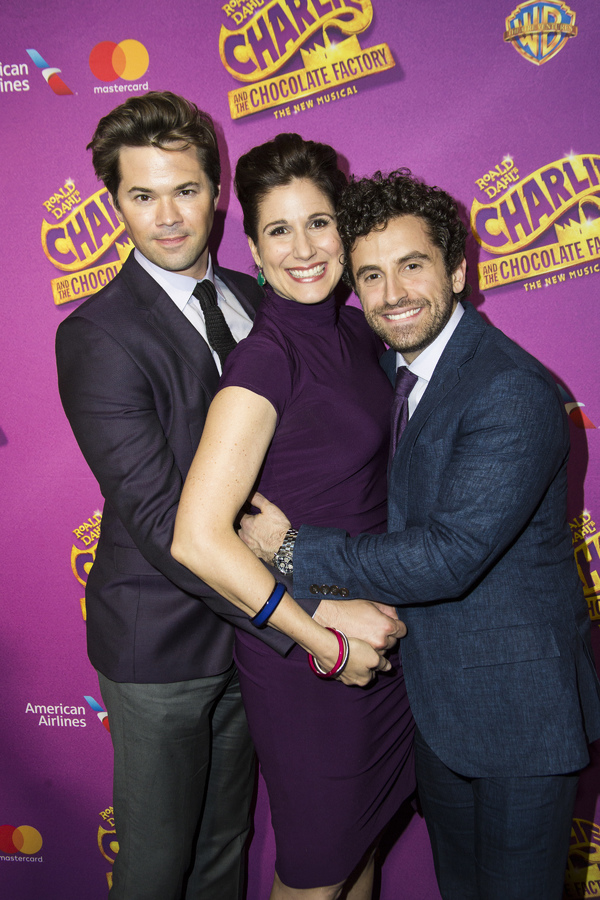 Andrew Rannells
,
Stephanie J. Block
and
Brandon Uranowitz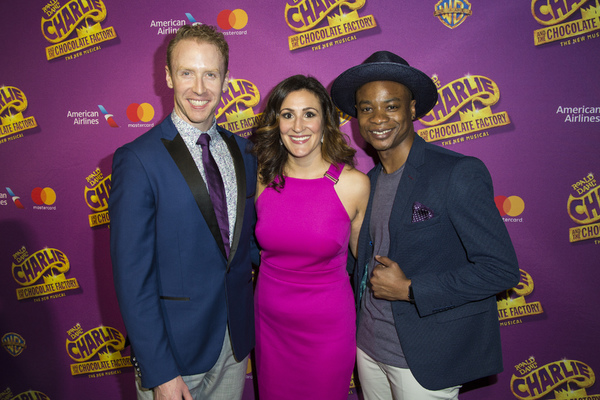 Colin Bradbury
and
Michael Williams
Joey Taranto
and
Kyle Taylor
Parker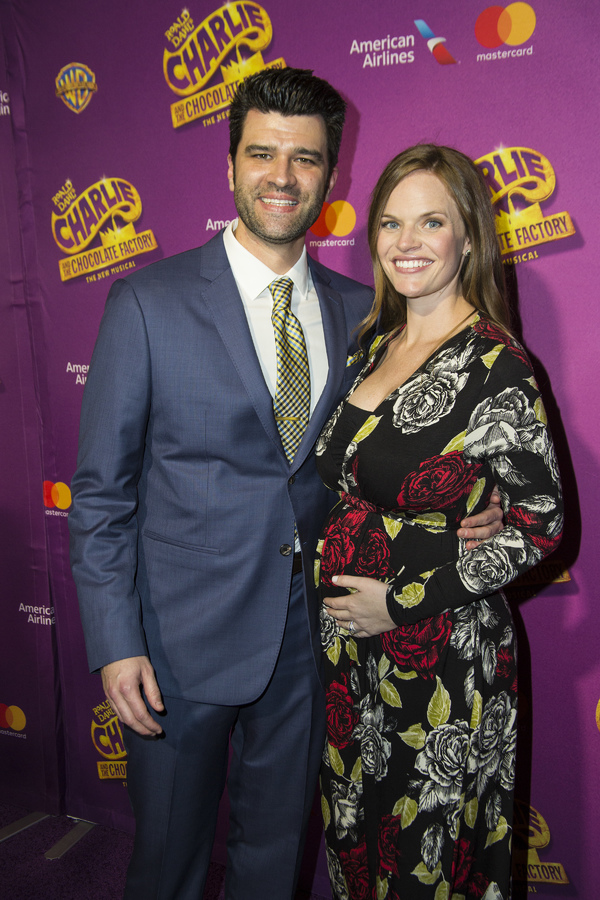 Ben Crawford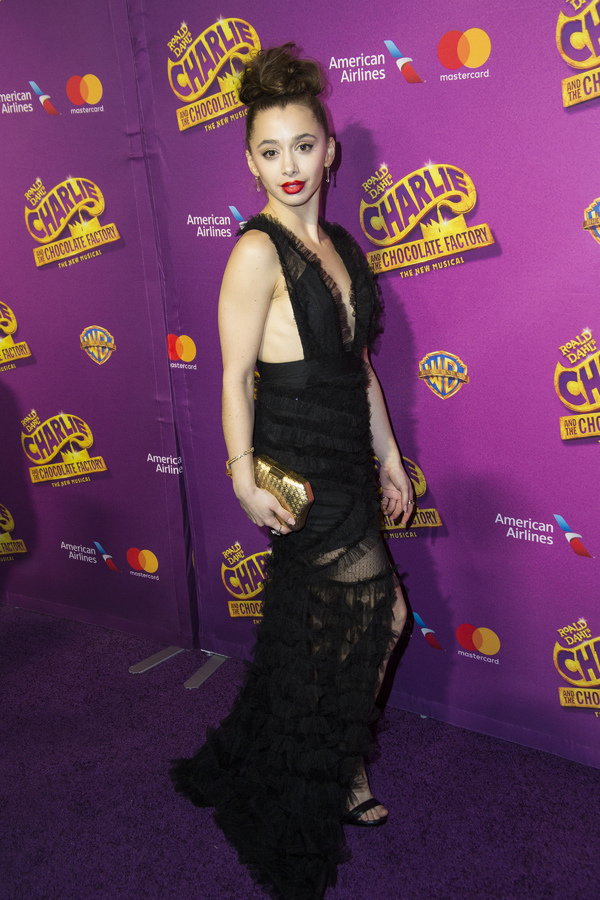 Emma Pfaffle
Paloma Garcia-Lee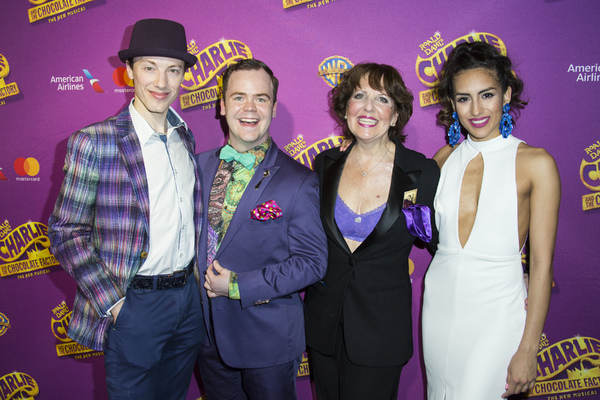 Cory Lingner
,
Elliott Mattox
,
Madeleine Doherty
and
Yesenia Ayala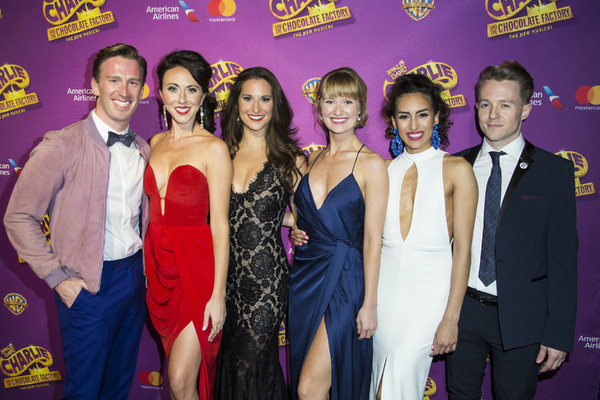 Stephen Carrasco
, Kristin Piro,
Robin Masella
,
Amy Quanbeck
,
Yesenia Ayala
and
Mikey Winslow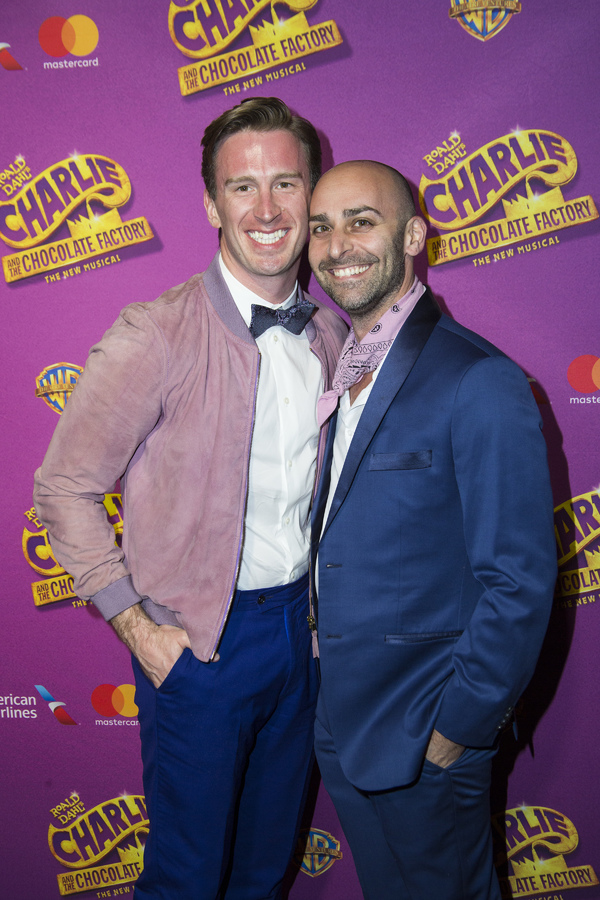 Stephen Carrasco
and
Lee Poulin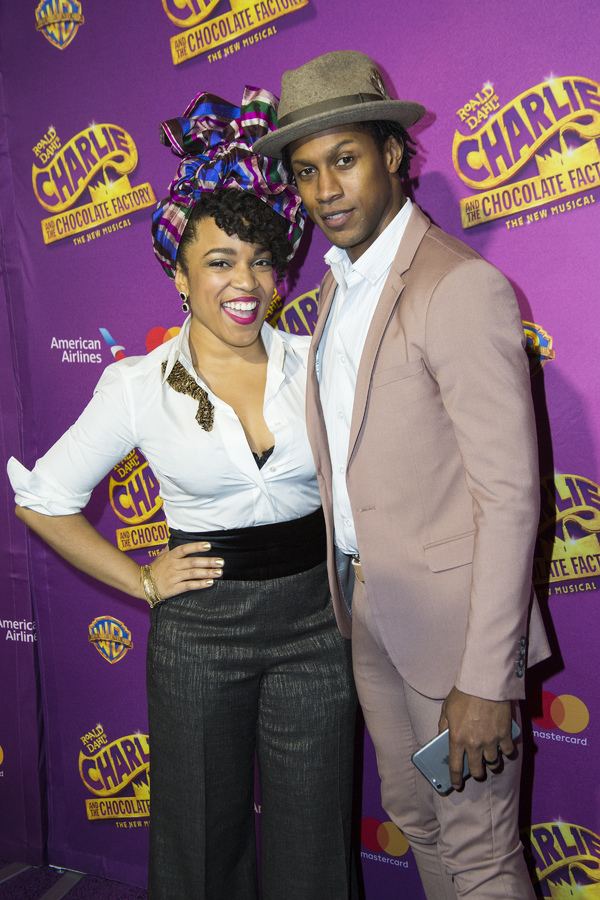 Monette McKay
and
Preston W. Dugger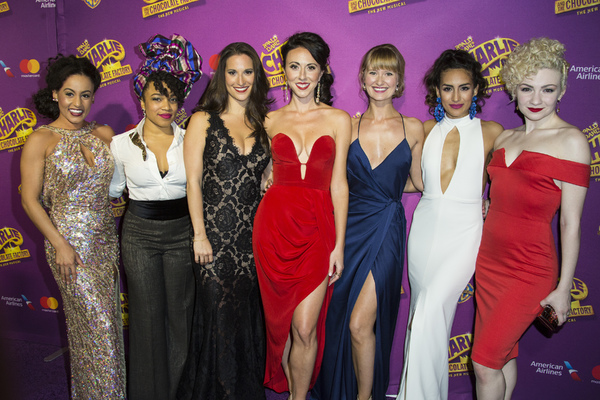 Talya Groves
,
Monette McKay
,
Robin Masella
, Kristin Piro,
Amy Quanbeck
,
Yesenia Ayala
and
Paloma Garcia-Lee
Katie Webber
,
Kristy Cates
,
Yesenia Ayala
,
Stephanie Gibson
,
Monette McKay
and
Darius Barnes
Darius Barnes
and his Mother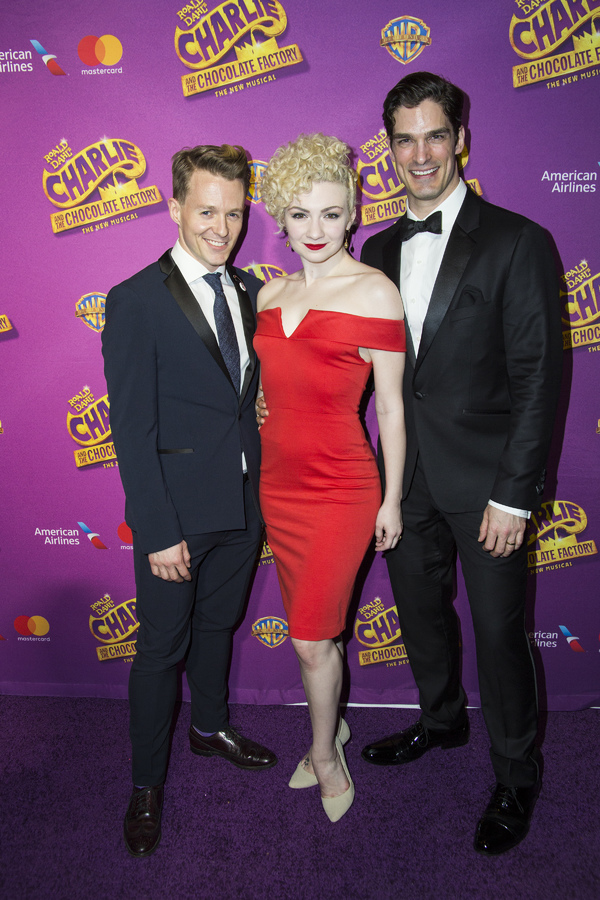 Mikey Winslow
,
Paloma Garcia-Lee
and Paul
A. Shaefer