Photo Coverage: Five Course Love Press Preview
Five dates. Five restaurants. One chance at love. Five Course Love is a new musical that is equal parts comedy and music with heaping portions of that elusive search for love thrown in for good measure. Three actors portray fifteen characters whose amorous combinations are played out in this high-energy screwball comedy using an array of musical styles. Gregg Coffin's music ingeniously ranges from pop to country & western to a spoof of German cabaret to 1950's doo-wop to Italianate opera riffs to Motown and more. Geva Theatre Center (Mark Cuddy, Artistic Director) and Five Course Love Company LLC will present the lip-smacking new musical comedy Five Course Love with Book, Music & Lyrics by Gregg Coffin at the Minetta Lane Theatre, 18 Minetta Lane (between Sixth Avenue and MacDougal Street). Under the direction of Salt Theatre Artistic Director Emma Griffin with choreography by Mindy Cooper (Dracula), the three member cast features Heather Ayers (Forbidden Broadway, Pardon My English), John Bolton (Spamalot, Contact, Titanic) and Jeff Gurner (The Lion King). Five Course Love begins performances on Saturday, October 1, 2005. Opening Night is Sunday Evening, October 16 at 7:00PM. The performance schedule is Mondays, Tuesdays, Thursdays & Fridays at 8:00PM, Saturdays at 3:00PM & 8:00PM and Sundays at 3:00PM & 7:00PM. There are no Wednesday performances. Tickets are priced at $65 and may be purchased online at Ticketmaster.com or by calling (212) 307-4100. Rush tickets ($25) are available at the box office day of performance. For group sales, call (212) 889-4300.

Producer Mark Cuddy welcomes the press
Heather Ayers
and
John Bolton
start things off with
some country western style love

Heather
John Bolton
gives Heather a lift
A dance break...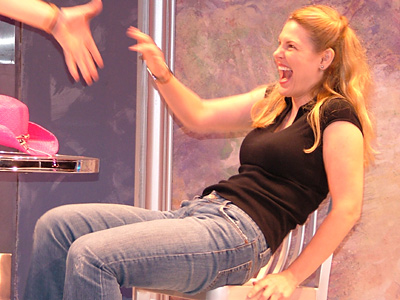 Looks like Heather is having quite a bit of fun in this number!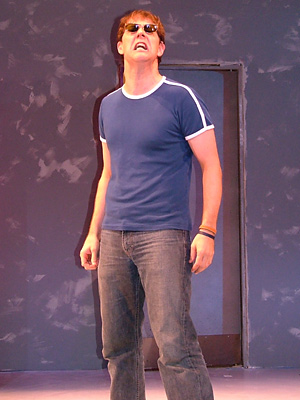 Next course: It's "Mobster"
John Bolton
and his femme fatale, Heather
Jeff Gurner plays the waiter for each story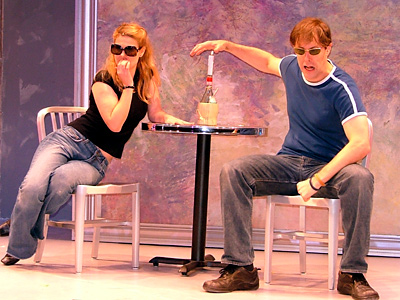 ..things get hot for
John Bolton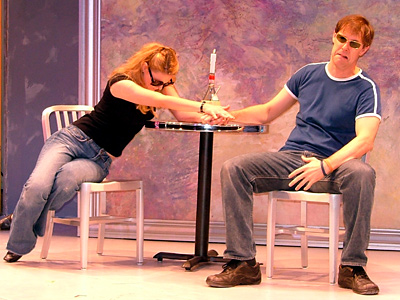 Scenes from this Italian Restaurant end with bravado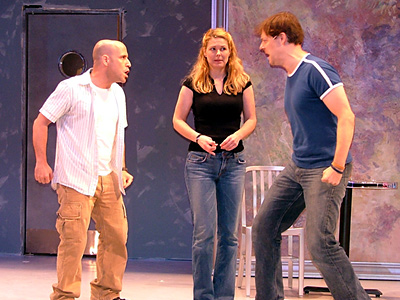 It's a mexican love triangle now as Jeff and John compete for
Heather's love. Who will she pick?
Will it be Jeff?
Or will it be John?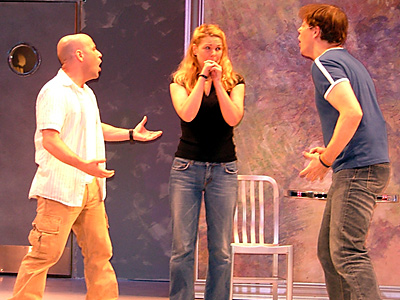 What's a girl to do?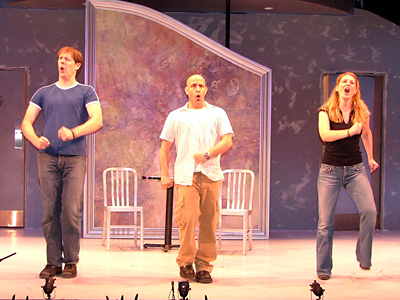 You'll just have to see...
Jeff portrays a waiter at a german restaurant.
The final restaurant - a 50s diner with Heather wondering where
true love is...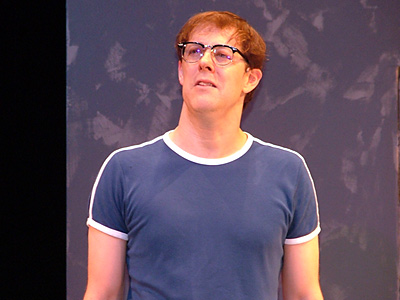 Maybe it's with John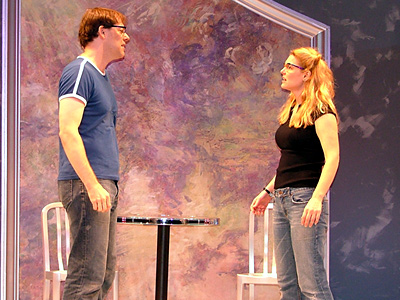 Will they or won't they?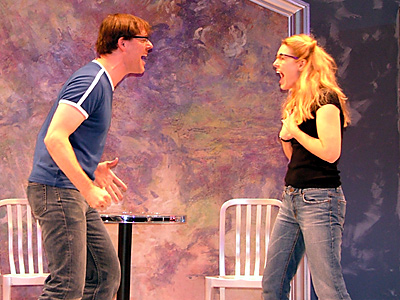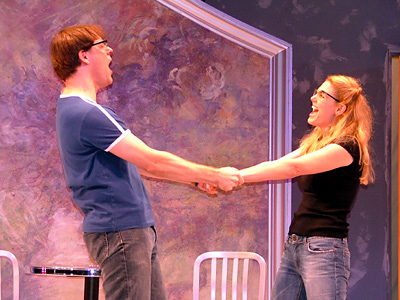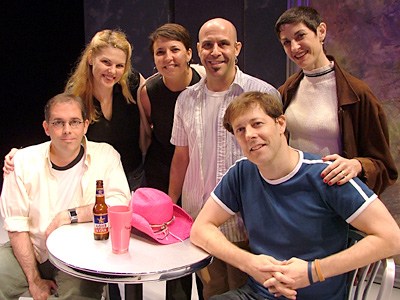 Gregg Coffin
(Book, Music & Lyrics), Heather,
Emma Griffin
(Director),
Jeff Gurner
,
Mindy Cooper
(Choreographer) and
John Bolton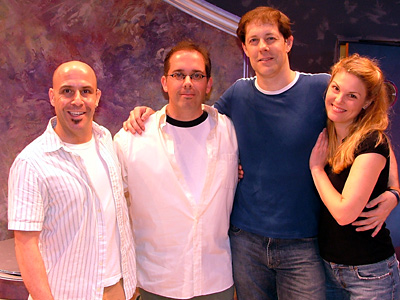 Jeff, Gregg, John and Heather
Five Course Love! Jeff, Emma, Gregg, Heather and John
Heather, Jeff and John
Aren't they cute?
Related Articles
Craig Brockman and independent video editor and producer in the entertainment industry and has served as both Senior Editor and Multimedia Director for BroadwayWorldand. He (read more...)