Click Here for More Articles on CHEYENNE JACKSON
Photo Coverage: Damn Yankees Rehearsal at City Center
On Tuesday June 24th, BroadwayWorld.com cameras got the opportunity to visit the rehearsal of Encores! presentation of Damn Yankees,  one of this summer's most highly anticipated production.
The cast features
Megan Lawrence
,
Sean Hayes
,
Jane Krakowski
,
Cheyenne Jackson
, and
Randy Graff
in Damn Yankees, running July 5 – 27, 2008 at New York City Center (55th Street between 6th & 7th Avenues).  Damn Yankees is directed by
John Rando
and has Music Direction by
Rob Berman
and the original
Bob Fosse
choreography recreated by Mary MacLeod. A July 10 opening is planned.Damn Yankees has  music and lyrics by
Richard Adler
and Jerry Ross,  book by George Abbott and Douglass Wallop and is based on Wallop's novel "The Year the Yankees Lost the Pennant." It is the story of Joe Boyd (P. J. Benjamin), the ultimate baseball fan, who sells his soul to the Devil (
Sean Hayes
) for the chance to help his team win the pennant race against the Yankees.  The Devil is aided by the sexy Lola (
Jane Krakowski
), who seduces a now younger, physically transformed Joe (
Cheyenne Jackson
), but ultimately helps him outsmart the Devil and return to his beloved wife (
Randy Graff
). Damn Yankees opened on Broadway at the 46th Street Theatre on May 5, 1955, and ran for 1019 performances, winning four Tony Awards, including Best Musical, Best Choreography (
Bob Fosse
), Best Actor (Ray Walton) and Best Actress (
Gwen Verdon
). Songs include "Heart" and "Whatever Lola Wants."Encores! Summer Stars, an expanded version of City Center's acclaimed Encores! series, is dedicated to presenting more fully-realized productions of classic works of the American musical theater, and to giving leading actors the chance to play roles they were born to play.  Its first production, the critically acclaimed
Gypsy
starring
Patti LuPone
, is currently having a successful run on Broadway.New York City Center Encores! (
Jack Viertel
, Artistic Director;
Rob Berman
, Music Director) has, since 1994, celebrated the rarely-heard works of America's most important composers and lyricists.  Conceived as "concert versions," each Encores! season gives three scores the chance to be heard as originally intended by their creators.  Over the years, Encores! has presented the works of the Gershwins, Rodgers and Hart, Rodgers and Hammerstein,
Cole Porter
, Irving Berlin, Kurt Weill, Bock and Harnick, Burt Bacharach, Kander and Ebb, Comden and Green, and many more.  The program is the recipient of a special 2000 Tony Honor for Excellence in the Theatre, as well as an Outer Critics Circle Award, Lucille Lortel Award and Jujamcyn Theaters Award.
Damn Yankees will run July 5 – 27 2008. For show times and ticket information please visit www.nycitycenter.org

Photos by Linda Lenzi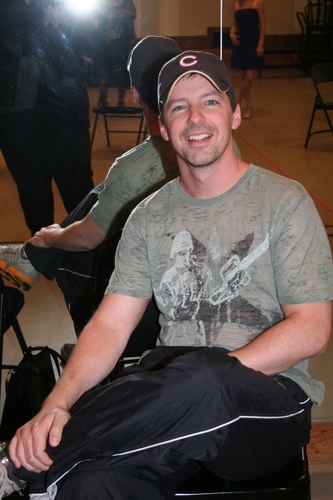 Sean Hayes (Applegate)

Jane Krakowski (Lola)

Cheyenne Jackson (Joe Hardy)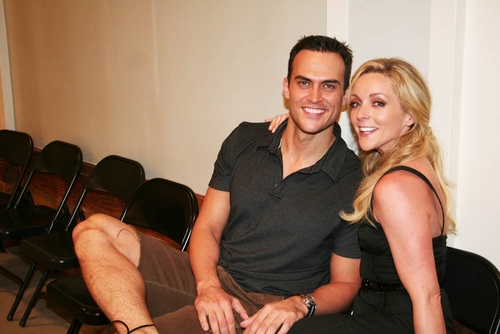 Cheyenne Jackson and Jane Krakowski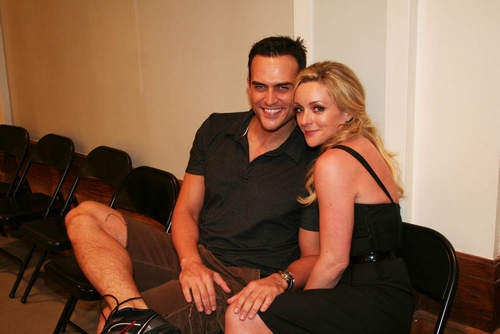 Cheyenne Jackson and Jane Krakowski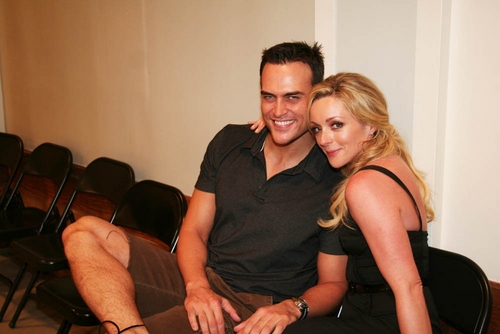 Cheyenne Jackson and Jane Krakowski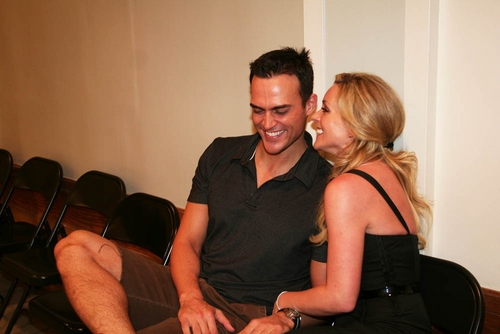 Cheyenne Jackson and Jane Krakowski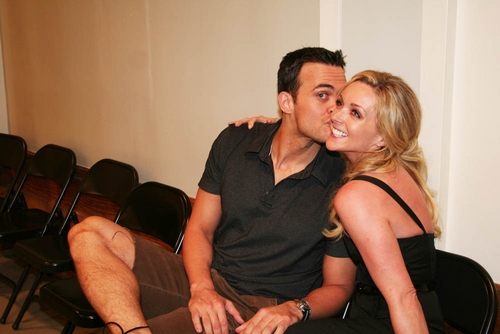 Cheyenne Jackson and Jane Krakowski

P.J. Benjamin (Joe Boyd), Kathy Fitzgerald (Doris Miller) and John Rando (Director)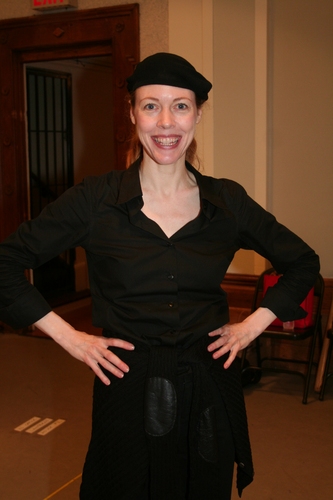 Veanne Cox (Sister Miller)

Robert Creighton (Smokey)

Pamela Otterson (Ensemble)

Stacey Sargeant (Ensemble) and Karine Plantadit (Ensemble)

Anderson Davis (Ensemble), Baron Vaughn (Ensemble) and Nathan Balser (Ensemble)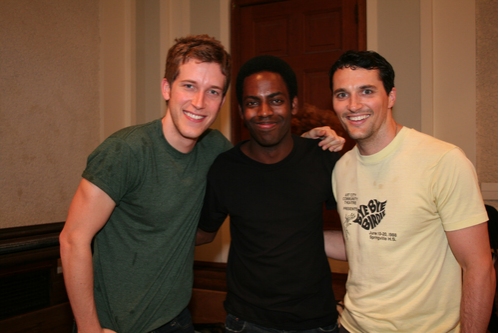 Anderson Davis, Baron Vaughn and Nathan Balser

Kathy Fitzgerald and Randy Graff (Meg Boyd)

John Selya (Mambo Dancer)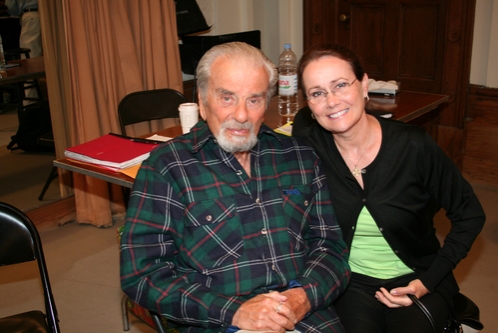 Creator Richard Adler (Music & Lyrics) and Susan Ivory

Nathan Balser, Pamela Otterson, John Selya and David Baum (Ensemble)

Pamela Otterson, Jon Rua (Ensemble), John Selya and T. Oliver Reid (Ensemble)

Jimmy Ray Bennett (Ensemble) and Adam Perry (Ensemble) 

Randy Graff and Jimmy Smagula (Rocky)

Jay Lusteck Ensemble)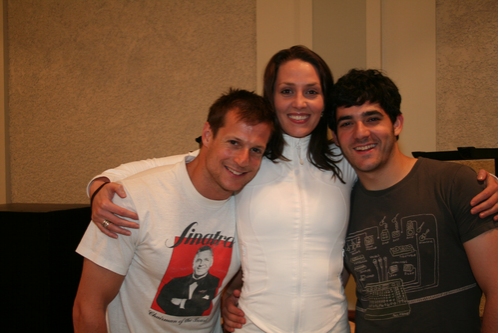 John Selya, Shannon Lewis (Ensemble) and David Baum

Marya Grandy (Ensemble)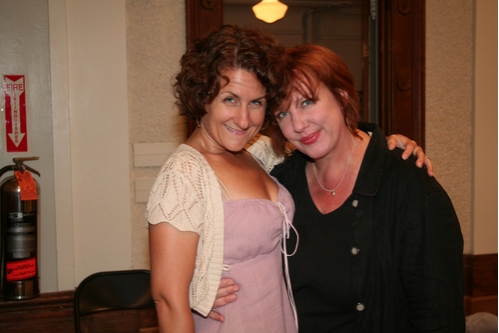 Marya Grandy and Kathy Fitzgerald

The cast of Damn Yankees

The cast of Damn Yankees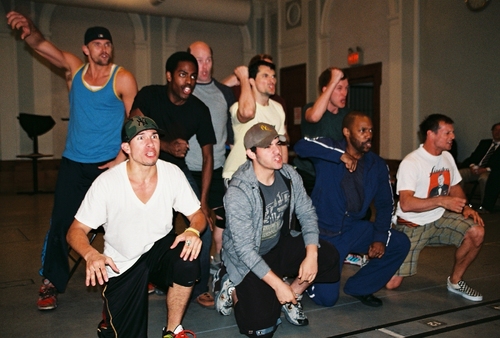 The cast of Damn Yankees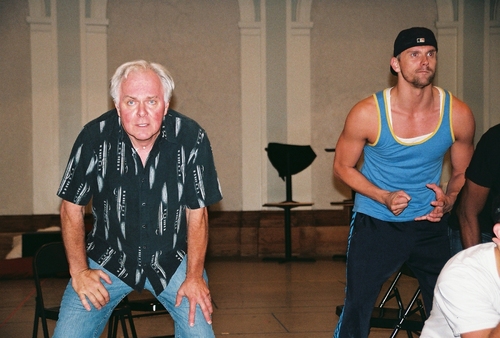 The cast of Damn Yankees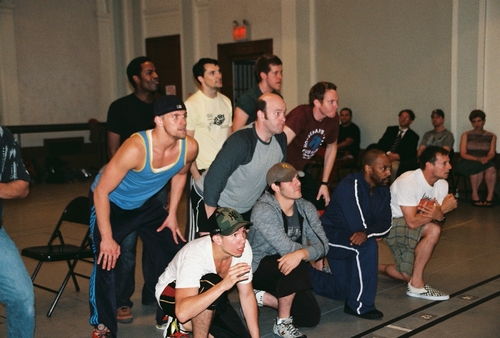 The cast of Damn Yankees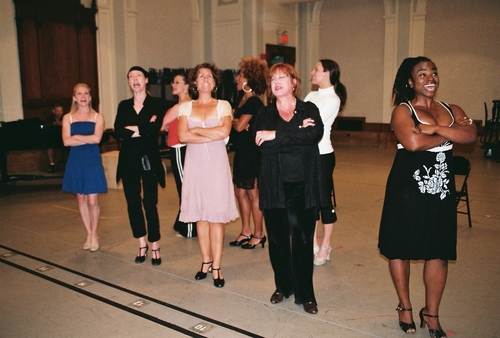 The cast of Damn Yankees

The cast of Damn Yankees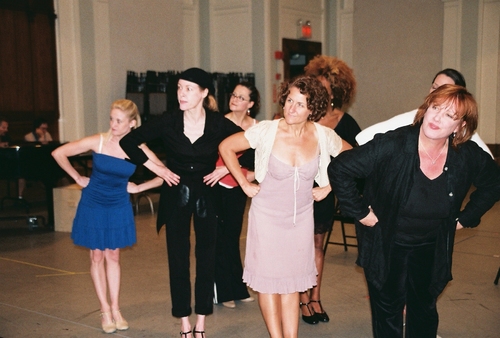 The cast of Damn Yankees

The cast of Damn Yankees

The cast of Damn Yankees

The cast of Damn Yankees

The cast of Damn Yankees

The cast of Damn Yankees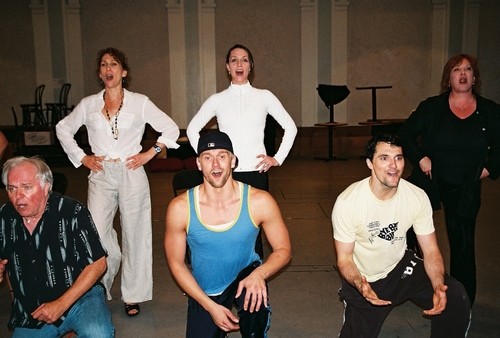 The cast of Damn Yankees