Photos: Cheyenne Jackson, Mandy Gonzalez, et al. at ONE NIGHT STAND Premiere
The hilarious documentary "One Night Stand" gives an unbridled and candid look behind the Broadway curtain, as some of New York's top theatre, film and television actors, writers and directors are given 24 hours to write, cast, rehearse and perform four short musicals. Likened to 'A Chorus Line' meets 'Project Runway', 'One Night Stand' captures the excitement, anxiety, camaraderie, and sheer panic that leads to the final thrill of the finished performance. From the blank page to the live stage: "One Night Stand' unveils the magic as talented artists take the dare to create something from nothing. 
Among the talented participants were: Actors: Cheyenne Jackson, Jesse Tyler Ferguson, Mandy Gonzalez, Nellie McKay,Tracie Thoms, Alicia Witt, Richard Kind,Rachel Dratch, Roger Bart, Tamara Tunie, Scarlet Strallen, Theresa McCarthy, Capathia Jenkins, Marnie Schulenburg; Writers: Gina Gionfriddo, Jonathan Marc Sherman,Rinne Groff, Brian Crawley; Composers: Lance Horne, Robin Goldwasser and Julia Greenberg, Pasek and Paul, Gabe Kahane; Directors: Ted Sperling, Trip Cullman, Maria Mileaf, Sam Gold.
The film's world premiere at the NewFest Film Festival in NYC was attended by several of the film's stars, including Cheyenne Jackson, Richard Kind, Nellie McKay, and Mandy Gonzalez, and was followed by a Q&A with first-time directors Elisabeth Sperling and Trish Dalton. BroadwayWorld was there for the premiere, and brings you full coverage below!
The 24 Hour Musicals event was conceived as a fundraiser for The Exchange, which supports innovative theater companies in the U.S. and abroad.
Photo Credit: Peter James Zielinski


Elisabeth Sperling, Leslie Klainberg and Trish Dalton

Capathia Jenkins

Benj Pasek

Michael Langoria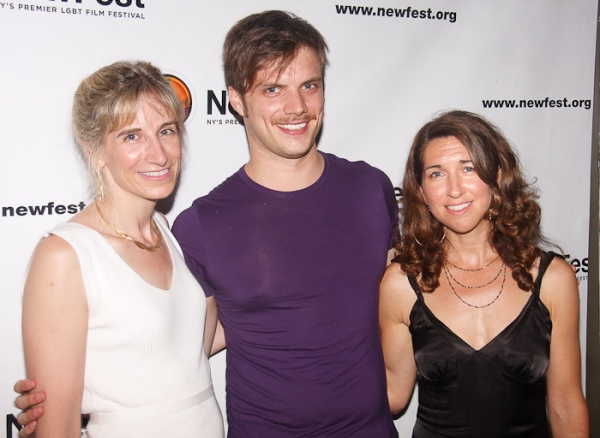 Elisabeth Sperling, Bryce Renninger and Trish Dalton

Bryce Renninger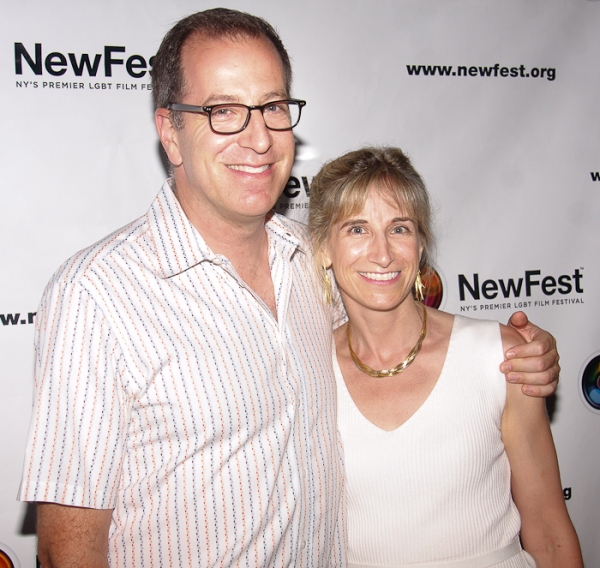 Ted Sperling and Elisabeth Sperling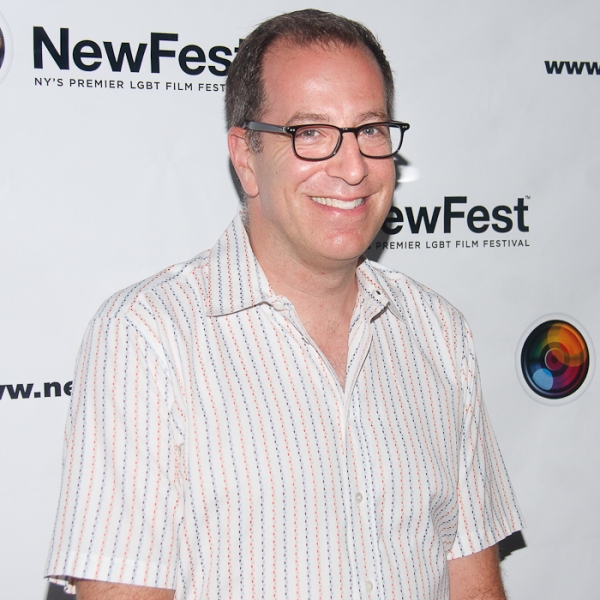 Ted Sperling

Paul Trubachik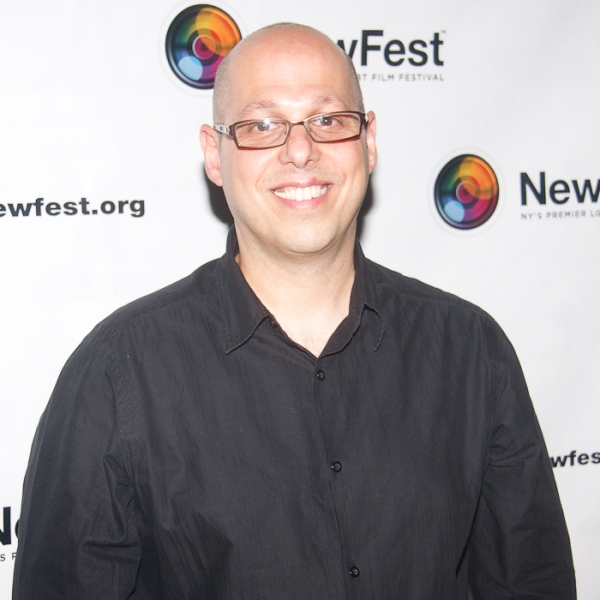 J C Calciano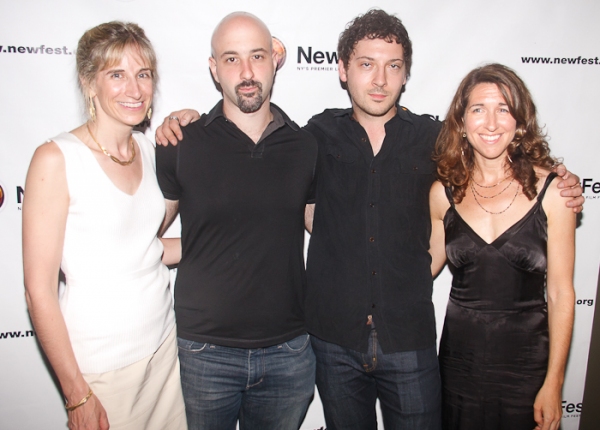 Elisabeth Sperling, David Soll, Paul Trubachik and Trish Dalton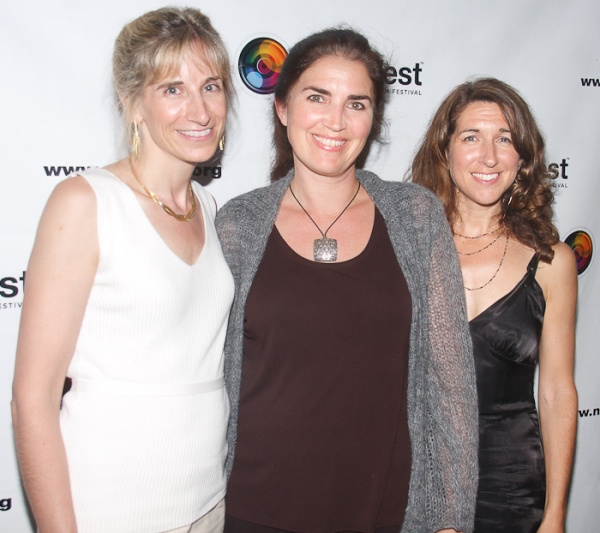 Elisabeth Sperling, Maria Mileaf and Trish Dalton

Maria Mileaf

Cheyenne Jackson

Elisabeth Sperling, Cheyenne Jackson, and Trish Dalton

Elisabeth Sperling, Cheyenne Jackson,Leslie Klainberg and Trish Dalton

Gabriel Kahane

Elisabeth Sperling, Gabriel Kahane and Trish Dalton

Nellie McKay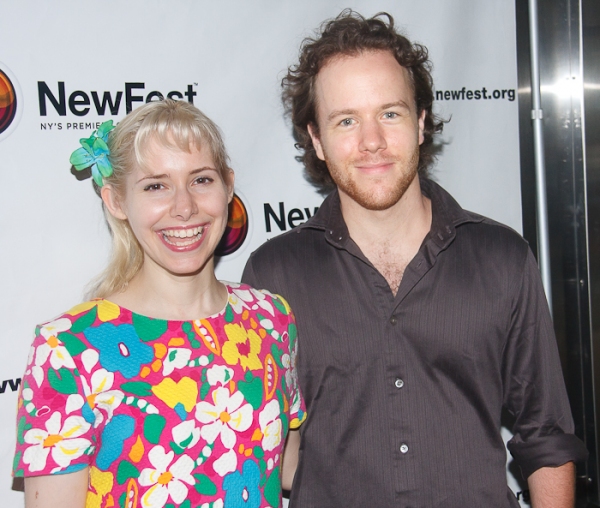 Nellie McKay and Ben Bynum

Elisabeth Sperling, Nellie McKay, and Trish Dalton

Trish Dalton, Mandy Gonzalez, and Elisabeth Sperling

Mandy Gonzalez

Mandy Gonzalez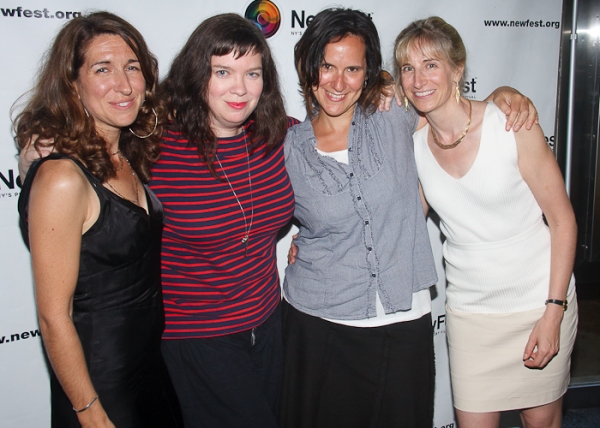 Trish Dalton, Robin Goldwasser, Julia Greenberg, and Elisabeth Sperling

Elisabeth Sperling and Trish Dalton