Photo Coverage: Casts of HOLIDAY INN, PARAMOUR & More Rehearse for the Macy's Thanksgiving Day Parade!
America's favorite holiday tradition will once again kick off the season of joy as the 90th Annual MACY'S THANKSGIVING DAY PARADE returns to march down the streets of New York on Thursday morning.
The unparalleled spectacle is set to enthrall more than 3.5 million spectators lining the streets of Manhattan and more than 50 million viewers on television, with a host of giant character balloons, dazzling floats, the nation's best marching bands and performance groups, celebrities, and the official entrance of the one-and-only
Santa Claus
. Since its origin in 1924, the Macy's Parade has marked the official start of the holiday season, introducing a cherished march of magic that has dazzled generations of fans. For the 90th edition, the famed spectacle's line-up will feature 16 giant character balloons; 27 novelty/ornament balloons, balloonicles and trycaloons; 26 floats; 1,100 cheerleaders and dancers; more than 1,000 clowns; and 16 marching bands and performance groups.
The special event will feature performances from some of Broadway's hottest shows, including Holiday Inn, Cats, Paramour, Waitress, Hairspray Live!, The Color Purple, On Your Feet!, School of Rock and the Radio City Rockettes. Check out photos from rehearsals below!
Photo Credit: Genevieve Rafter Keddy


Macy's 90th Annual Thanksgiving Day Parade Rehearses outside their flagship store

Denis Jones (Choreographer) and Bryce Pinkham and the cast of Holiday Inn

Bryce Pinkham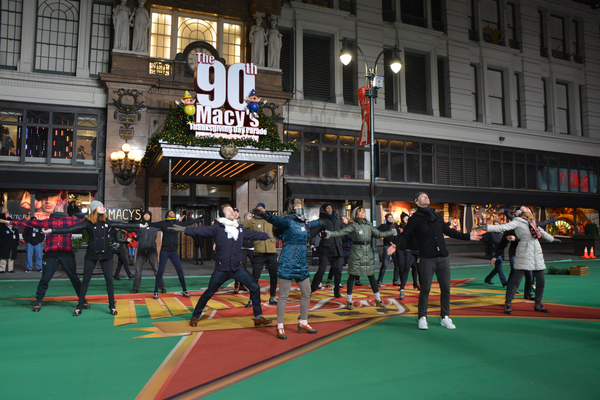 The Cast of Holiday Inn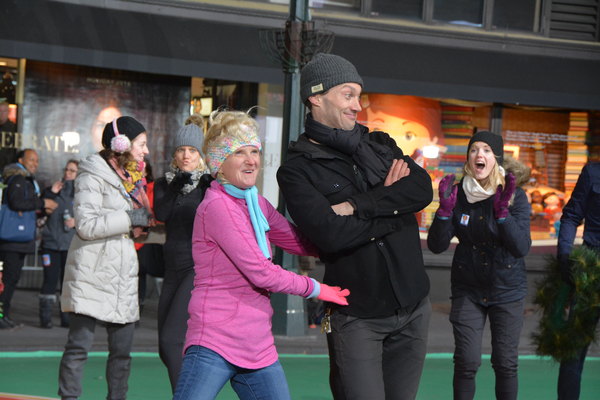 Megan Lawrence, Bryce Pinkham and the cast of Holiday Inn

Bryce Pinkham, Megan Lawrence, Corbin Bleu and the cast of Holiday Inn

Bryce Pinkham and the cast of Holiday Inn

National Dance Institute

The Cast of Sesame Street

Chengdu Panda

Chengdu Panda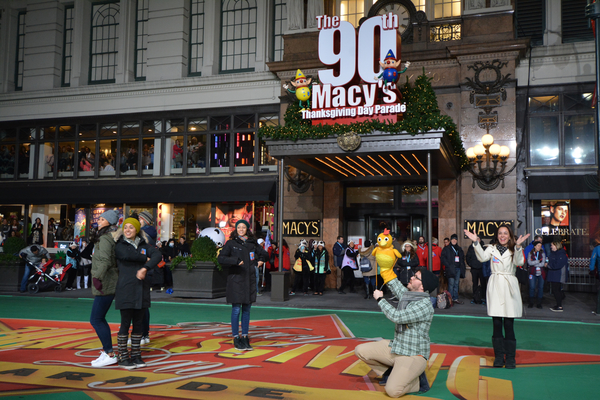 The Cast of Sprout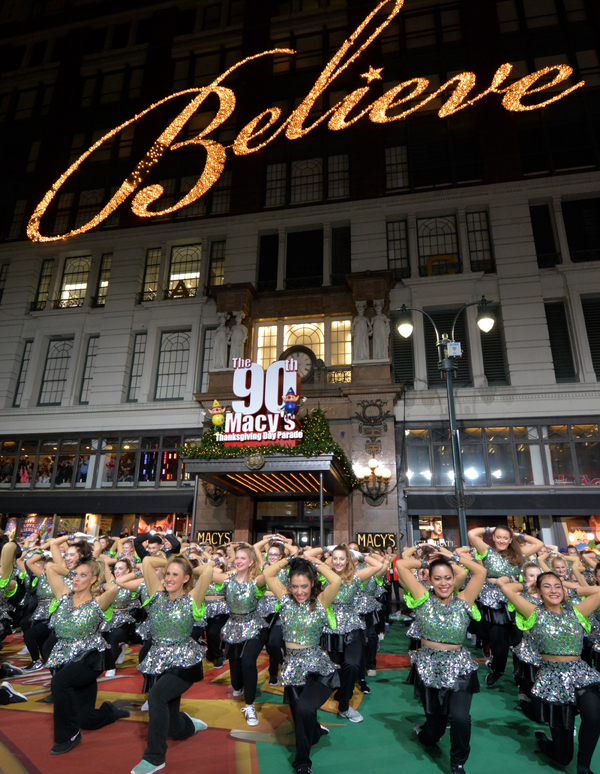 Spirit of America Dance Stars

Spirit of America Dance Stars

Spirit of America Dance Stars

Easton Corbin

Easton Corbin

Spirit of America Cheerleaders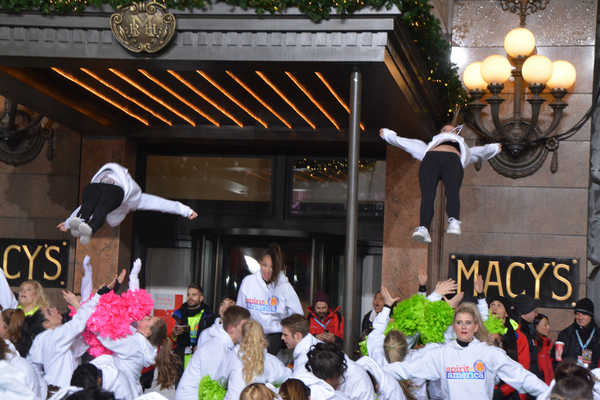 Spirit of America Cheerleaders

Spirit of America Cheerleaders

Kilgore Rangerettes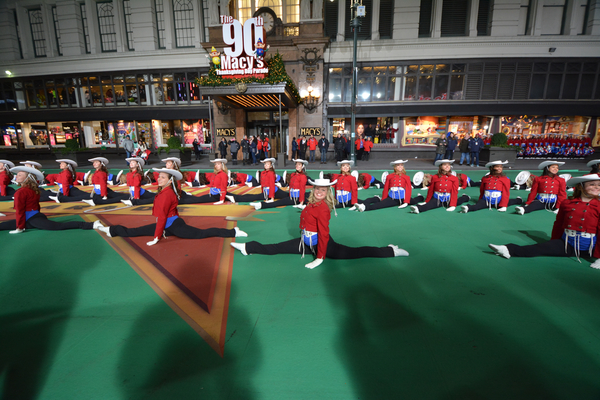 Kilgore Rangerettes

Chloe X Halle

Chloe X Halle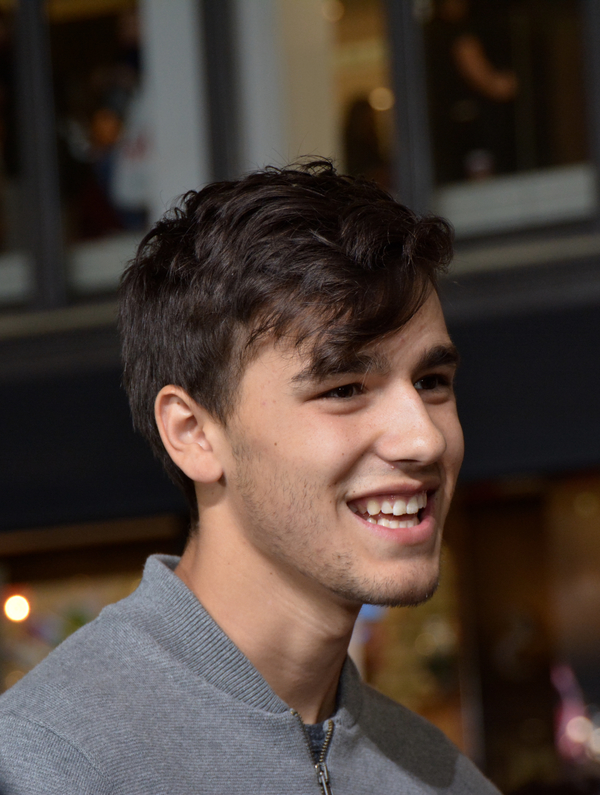 Jacob Whitesides

Jacob Whitesides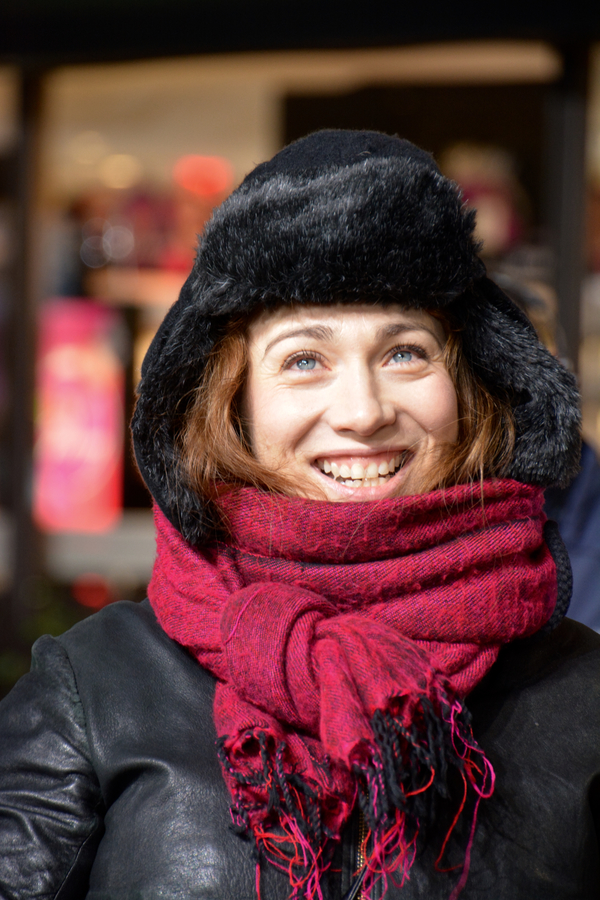 Regina Spektor

Regina Spektor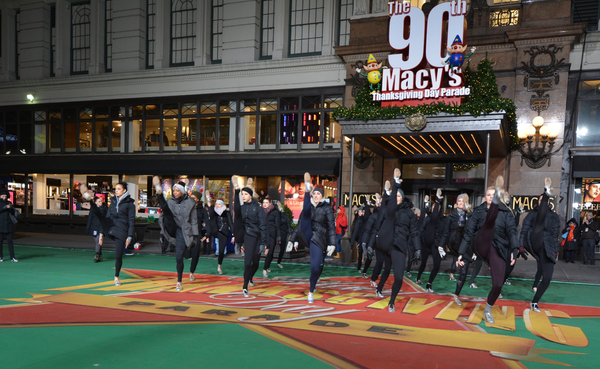 Radio City Rockettes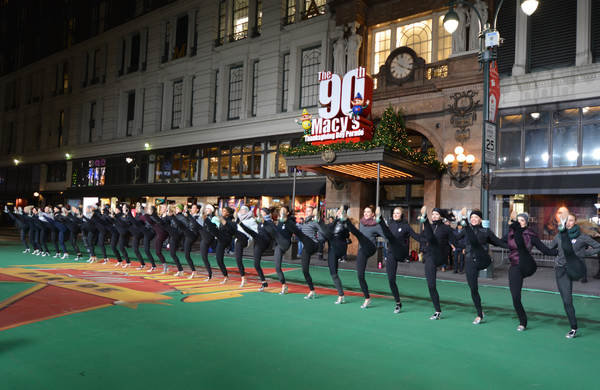 Radio City Rockettes

The Cast of Cirque du Soleil Paramour

Jeremy Kushnier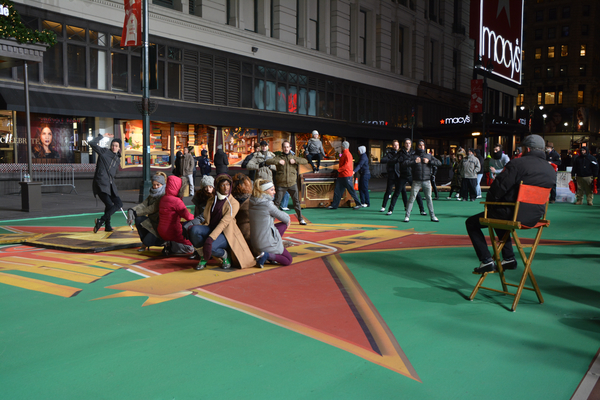 Jeremy Kushnier and The Cast of Cirque du Soleil Paramour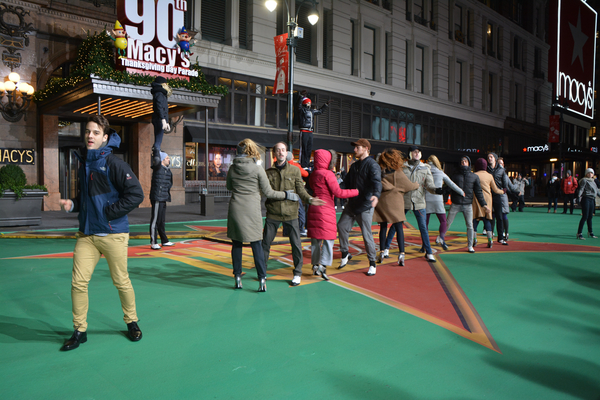 The Cast of Cirque du Soleil Paramour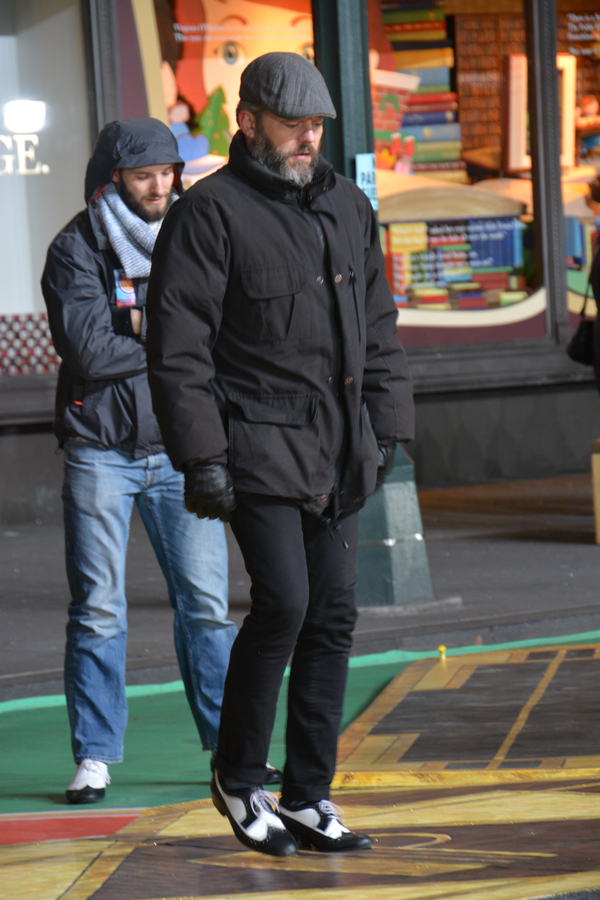 Jeremy Kushnier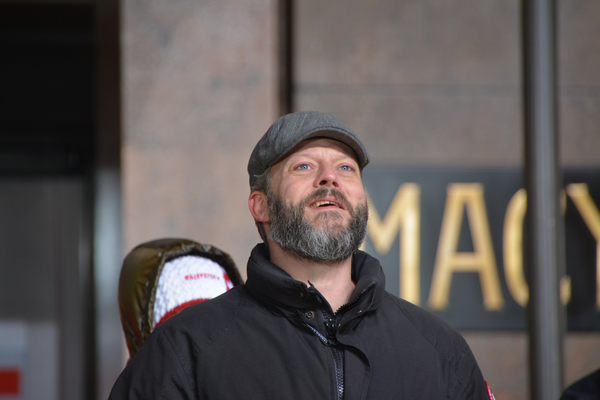 Jeremy Kushnier
Related Articles