Photo Coverage: Broken Watch Opens Michael Weller's SEX GOOD, MONEY BAD
Broken Watch Theatre Company opened Sex Good; Money Bad, two one-act's by Michael Weller, directed by Tony Speciale and Drew DeCorleto last night, December 8. The shows run through December 18 at WorkShop Theater Company's Main Stage Theater. BroadwayWorld was on hand for the celebratory opening and brings you photo coverage below!
Sex and money are the focus of these premiere comedies by Michael Weller. From a small apartment to a small dorm room, the occupants are visited by a few larger than life characters that throw a wrench into their plans. In Sex Good, Money Bad- some get it and some don't...
Cast includes: Ethan James Duff (Film: Get Rich or Die Tryin' Theatre: Estimated Time of Arrival), Halley Wegryn Gross (Off-Broadway: The Prime Of Miss Jean Brodie, Hurlyburly, True Love. Film: Across the Universe, The Babysitters, The Missing Person. TV: "The Good Wife", "Gossip Girl," "The Book of Daniel"), Michael Sazonov (Regional: Mister Roberts, A?Streetcar?Named?Desire, One?Flew?Over?The?Cuckoo's?Nest, Summer?Of?'42), Sam Tsoutsouvas (TV: "God in America", "Liberty! The American Revolution" Broadway: By Jeeves, Our Country's Good, The Three Sisters, The Time of Your Life, Edward II), Jeff Ward (Film: Vamperifica, The Doctor Cares. Stage: MTC's That Face). Creative Team includes: Daniel Zimmerman (Scenic Designer), Marina Reti (Costume Designer), Alison May (Lighting Designer), and Hannah Wood (Property Master).
For tickets and more information, visit www.BrokenWatch.org.
Photo Credit: Linda Lenzi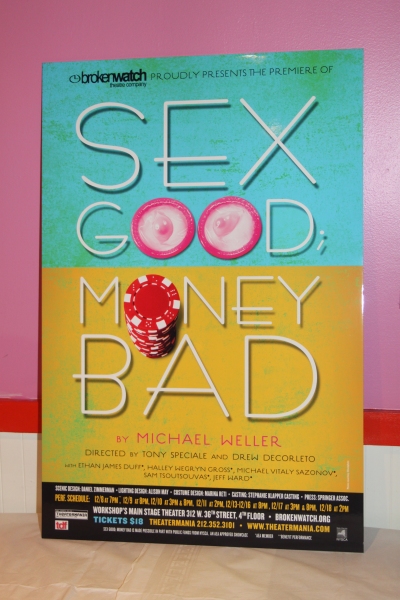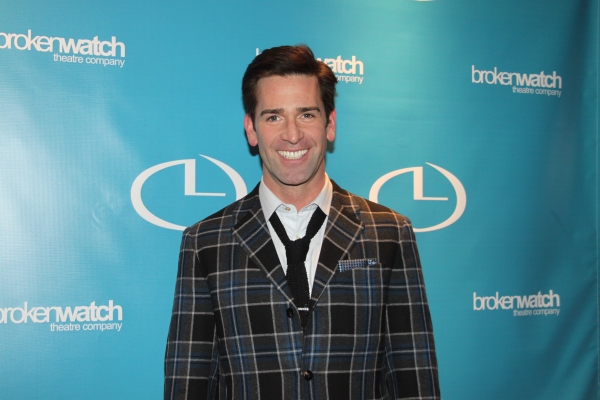 Matt Walton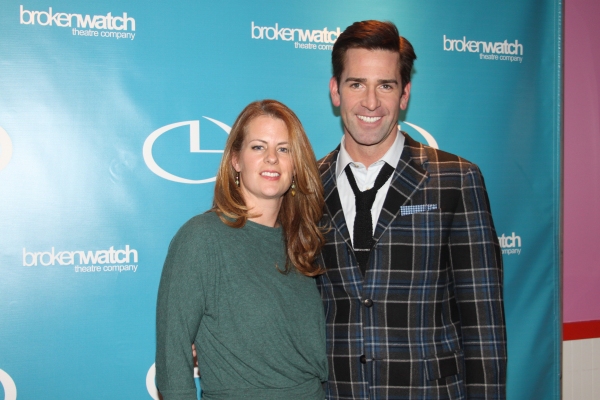 Alecia Hurst and Matt Walton

Drew DeCorleto, Michael Weller and Tony Speciale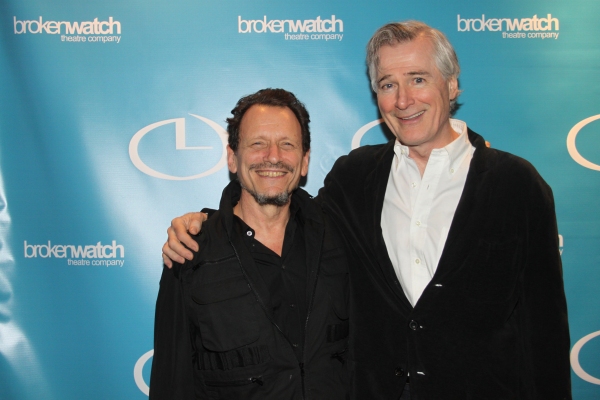 Michael Weller and John Patrick Shanley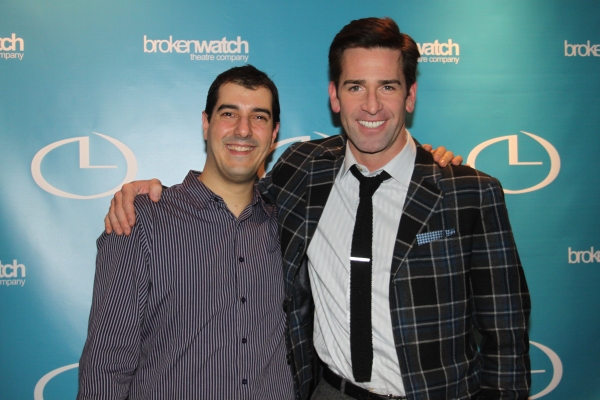 Drew DeCorleto and Matt Walton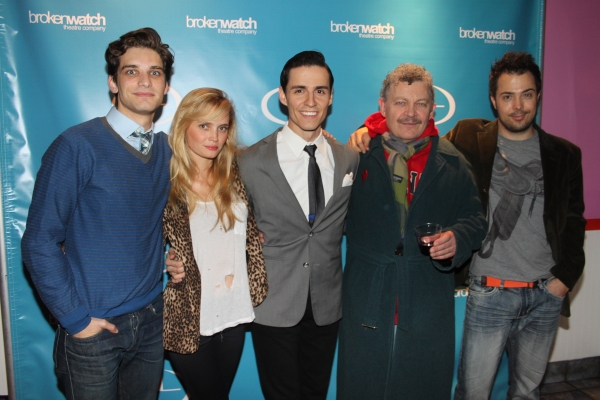 Jeff Ward, Hally Wegryn Gross, Michael Sazonov, Sam Tsoutsouvas and Ethan James Duff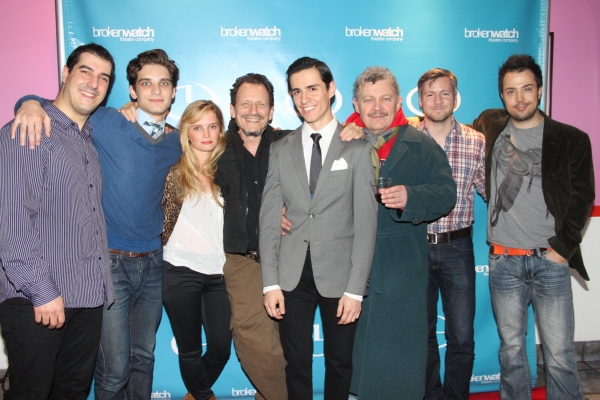 Drew DeCorleto, Jeff Ward, Hally Wegryn Gross, Michael Weller, Michael Sazonov, Sam Tsoutsouvas, Tony Speciale and Ethan James Duff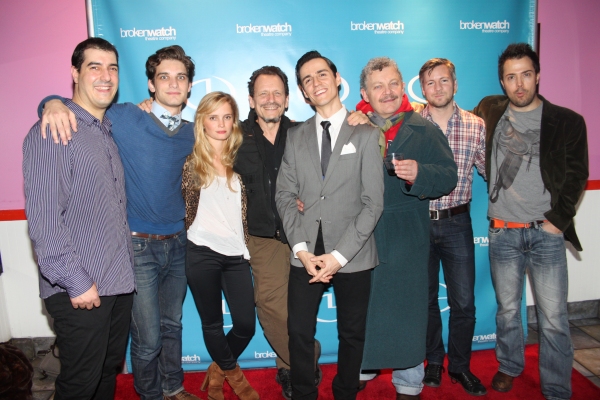 Drew DeCorleto, Jeff Ward, Hally Wegryn Gross, Michael Weller, Michael Sazonov, Sam Tsoutsouvas, Tony Speciale and Ethan James Duff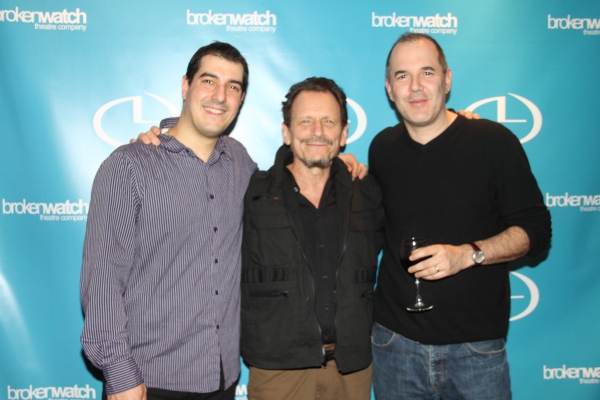 Drew DeCorleto, Michael Weller and David Auburn

Karen Allen and Austin Pendleton

Drew DeCorleto, David Auburn, Karen Allen, Austin Pendleton, Michael Weller and Tony Speciale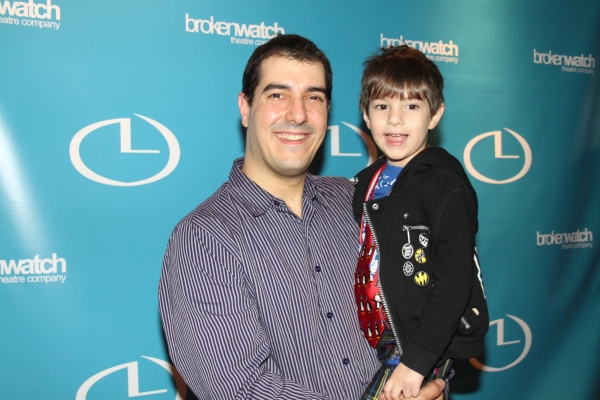 Drew DeCorleto with his son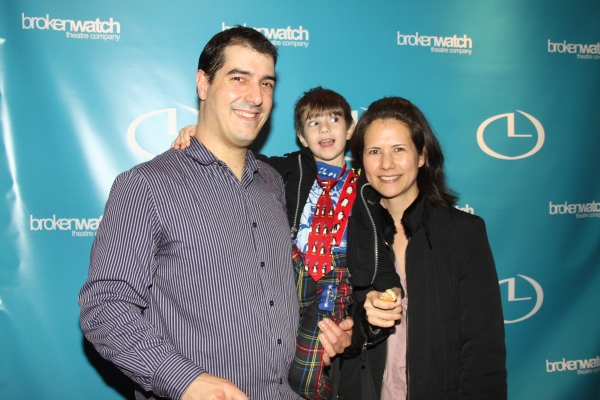 Drew DeCorleto and Teresa Goding with their son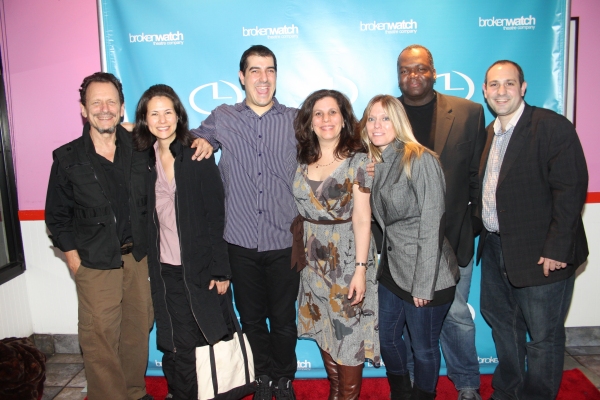 Michael Weller, Teresa Goding, Drew DeCorleto, Stephanie Klapper, Jill Simon, Terry Jackson and Joe Trentacosta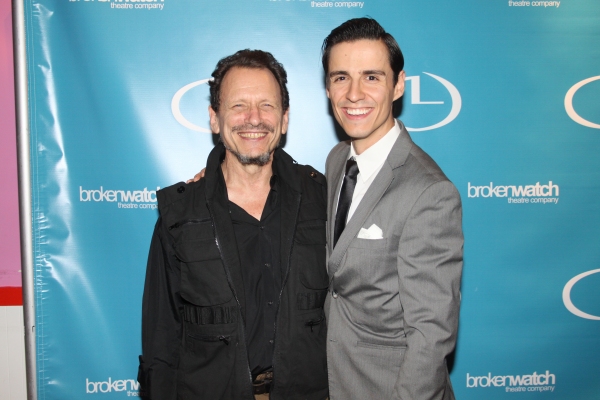 Michael Weller and Michael Sazonov

Barrett Hall, Drew DeCorleto and Matt Walton