Photo Coverage: Broadway Dreams 3rd Annual Benefit Rocks New York City!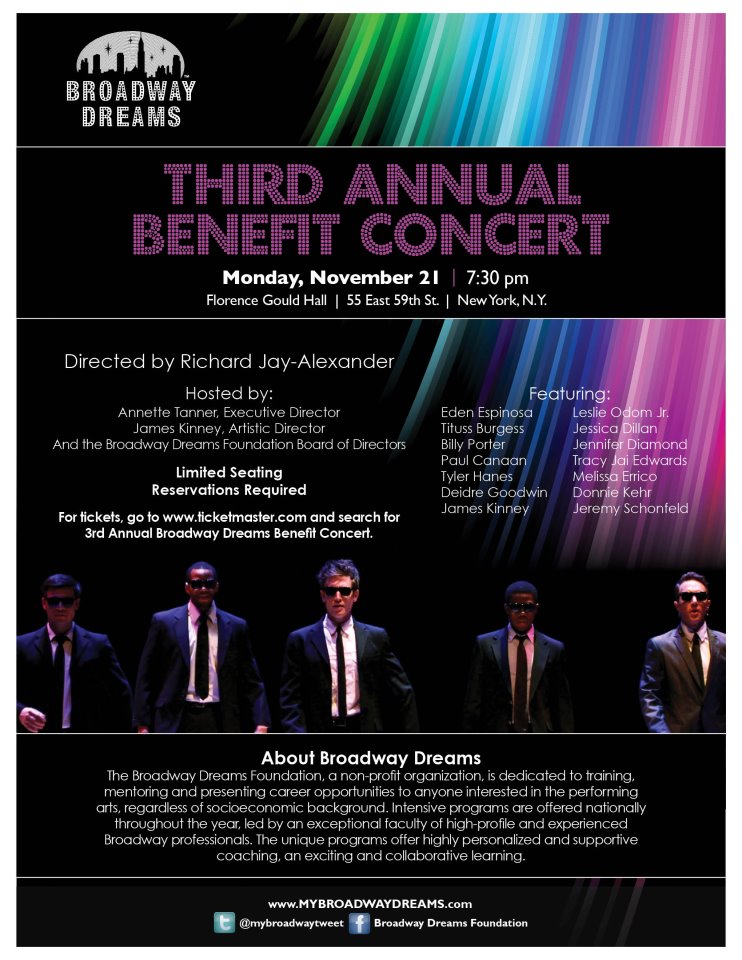 The Broadway Dreams Foundation presented their Third Annual New York Benefit Performance at the Florence Gould Hall (55 East 59th Street) on Monday, November 21, 2011. The special evening, which only happens once a year in NYC, got a spontaneous ovation after a non-stop, 100 minute show, which showed off the talents of BDF students and faculty that assembled from across the country to perform and to show the audience what they were about. 
The concert, directed by Richard Jay-Alexander with musical direction by Roberto Sinha and Leandro Cohelo, included highlights from this past summer's "True Colors" BDF musical theatre intensives and included musical numbers from shows such as SWEET CHARITY, LES MISERABLES, SIDE SHOW, PORGY & BESS, HOW TO SUCCEED IN BUSINESS..., WEST SIDE STORY, THE WIZ and even SPIDER-MAN, the Musical. In addition, there were beautiful vocals such as 'Pie Jesu' from Andrew Lloyd Webber's REQUIEM, 'Cinema Italiano' from the film of NINE and an original song called 'I'll Convince You', written by a young man named Sam Swerczeck, from Omaha. You could hear a pin drop while he sang. The show was fresh as could be and, as we learned, was thrown together over the weekend -  which was hard to believe given the costumes and production elements that we witnessed at Florence Gould Hall.  
Jay-Alexander was the on stage host, who gave us back stories, which were quite inspiring and provided plenty of laughs as well. Rounding out the program were numbers like 1980's 'Bust a Move', a pretty spectacular 'Something Better Than This', a heart-wrenching beautiful original dance piece choreographed by Artistic Director James Kinney to Joni Mitchell's 'Both Sides Now', with his Mom, Sally singing. There was also, a staggering 'King of the World' and 'Seasons of Love' from RENT pretty much shut down the show when it was introduced with the topic of bullying. Jay-Alexander introduced the song as one of the great anthems ever to come from a Broadway show. He also staged 'One Day More' and when the red flag came out of nowhere, the audience went wild. The show closed with Cyndi Lauper's 'True Colors' and the audience couldn't have been more satisfied.
The musical direction was top notch and the material was so varied that you barely had time to recover from the last number. Part of the line-through of the evening was Broadway dreams coming true. And, whether it was Joseph Hetterley winning the Broadway Dreams contest, sponsored by BroadwayWorld.com to onstage tears, or Tyler Hanes playing Enjolras, or Jennifer Diamond singing 'I Will Never Leave You' with Eden Espinosa, or Olivia Hardy singing 'Home' from THE WIZ or Dane Cox singing 'Tonight' from WEST SIDE STORY with Melissa Errico, tears flowed easily. 
The evening started with a bang when Executive Director Annette Tanner and Artistic Director James Kinney welcomed the audience and brought Jay-Alexander to the stage. He explained his passion and commitment to the organization, which he just joined last summer and kicked off the on-stage part of the show with a film he called 'How I Spent My Summer Vacation', which we later learned was put together by one of BDF's own - Stephanie Tobacco. Check back for performance footage and more from this very special night. 
It should also be noted that the ever-growing faculty list of professionals continues and we learned last night that Skye Mattox, Jessica Dillan, Melissa Errico & Donna McKechnie have just been added to the roster.
It was also announced that the Broadway Dreams Foundation has made an affiliation with CharityBuzz.com and Patrick McEnroe of tennis fame, and Melissa Errico's husband got a shout-out from the stage for donating a pair of courtside seats to next season's US Open, along with a meet & greet, a one-hour private tennis lesson and a signed copy of NY Times best-selling book, Hard Court Confidential. A quick visit to CharityBuzz.com, will reveal many fantastic items and gift ideas for the upcoming holiday season. 
A well-deserved shout out to all the participants who travelled in from all over the country including: Veronica Benton, Andrew Berlin, Brayton Bowman, Christian Brailsford, Katiie Brunson, Grace Bydalek, Megan Cassling, Kaila Cassling, Caroline Chisholm, Carly June Cohen, Dane Cox, Chase Crandell, Indigo Crandell, Brianna Datelle, Christina Daves, Lily Dickinson, Tori Drothler, Sidney Dupont, Nicholas Eibler, Maddie Eibler, Kidder Erdman, Sam Faulkner, Jason Fazio, Olivia Hardy, Patricia Hengen, Joe Hetterly, Leigh Ellen Jones, Lauryn Jones, Sally Kinney, Ginna Le Vine, Rico LeBron, Andrea Lee, Carina Louchiey, Georgina Louchiey, Josh Louchiey, Damon McToy, Chelsea Pedano, Samantha Pollino, Keegan Potthoff, Talia Regan, Lindsay Roberts, Alexandra Rush,Maddie Russo, Quinci Spady, Laura Steele, Emerson Steele, Sarah Stipe, Walker Stipe, Analisa Swerczek, Sam Swerczek, Indy Tanner, Jackson Tanner, Ryan Townsend, Dan Tracy, Julia Tyminski and Alyssa Wynn.
The Broadway Dreams Foundation, a non-profit organization, is dedicated to training, mentoring and presenting career opportunities to anyone interested in the performing arts, regardless of socioeconomic background. Intensive programs are offered nationally throughout the year, led by an exceptional faculty of high-profile and experienced Broadway professionals. The unique programs offer highly personalized and supportive coaching, an exciting and collaborative learning environment and ongoing networking to build confidence and life skills - all of which may launch a life-changing career.
BDF has brought its unique programs to Philadelphia, Atlanta, Omaha, Chicago, Las Vegas, and Los Angeles, among others. The ever growing BDF faculty include Tony Award-winning actress Alice Ripley, Tony Award-winning composer Adam Guettel, Tony Award-nominees Jodi Benson and Andrea McArdle, Dave Barrus, Shoshana Bean, Stephanie J. Block, Matt Bogart, Jessica Bogart, Gavin Creel, Quentin Earl Darrington, Diana DeGarmo, Jarrod Emick, Carlos Encinias, Jenn Gambatese, Kate Guyton, Megan Hilty, Adam Hunter, Mark Indelicato, Claci Miller-Juday, Leslie Kritzer, Matt Lenz, Norm Lewis, Nicole Parker, Sarah Pfeifer, Paige Price, Nicholas Rodriguez, Jeremy Schonfeld, Nikki Snelson, Josh Walden, Amanda Watkins, casting directors Craig Burns and Rachel Hoffman and Clear Talent NY's agent Jamie Harris.
Over two thousand students have participated in the BDF program and some have gone on to star on Broadway, pursue careers in the arts or attend prestigious theatre programs in universities throughout the United States.
For more information, please visit www.mybroadwaydreams.com.


Welcome to Broadway Dreams New York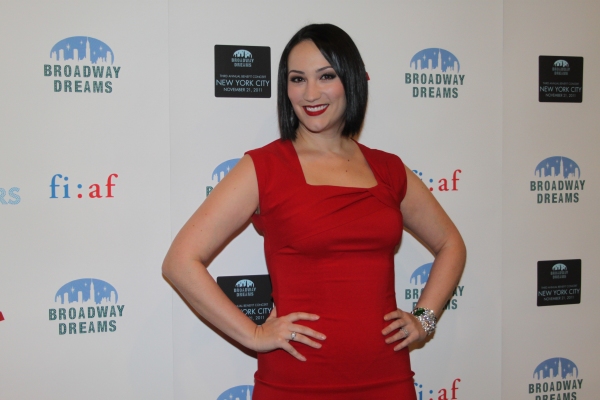 Eden Espinosa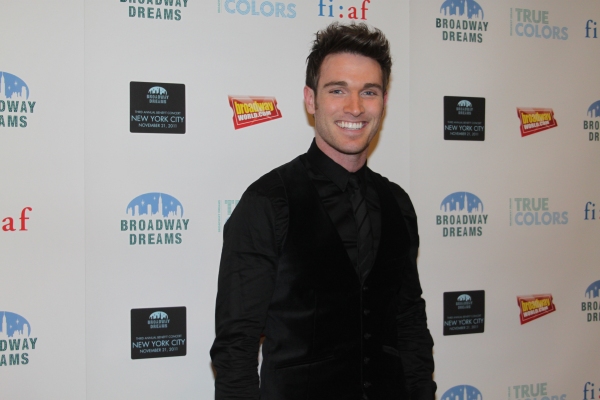 Tyler Hanes

Jessica Dillan

Jennifer Diamond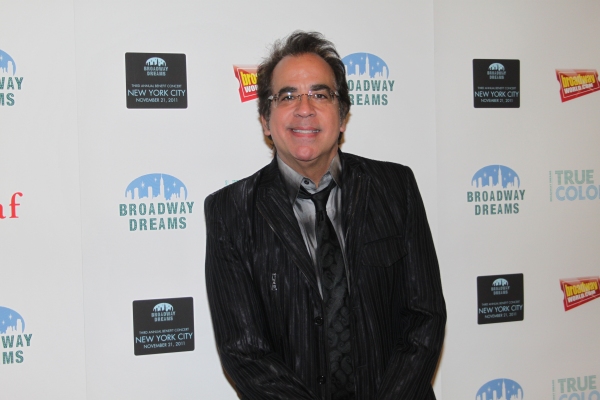 Director Richard Jay-Alexander

Mike Cassling and Annette Tanner

Jessica Dillan, Tyler Hanes and Eden Espinosa 

Jake McCoy, Annette Tanner and Richard Jay-Alexander

Annette Tanner and Lynn Gillen

Jessica Dillan, Jennifer Diamond and Eden Espinosa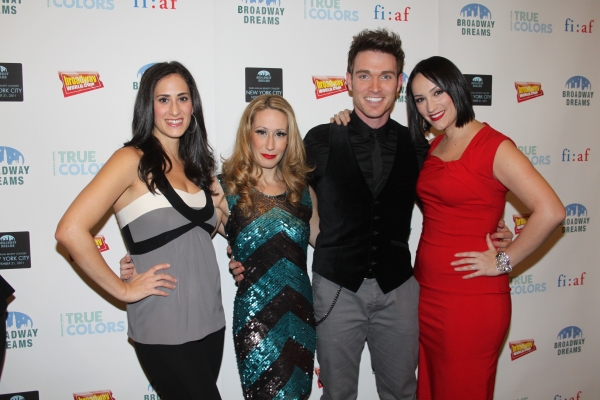 Jennifer Diamond, Jessica Dillan, Tyler Hanes and Eden Espinosa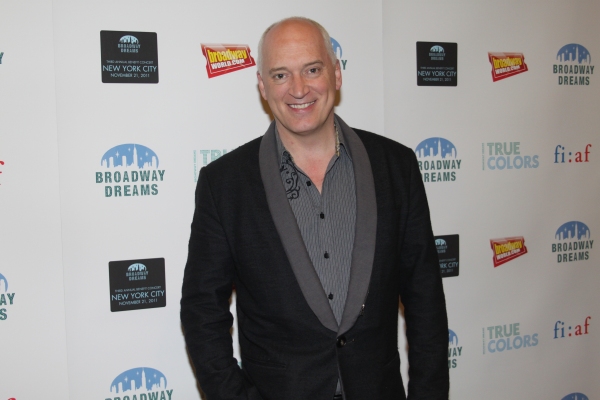 Donnie Kehr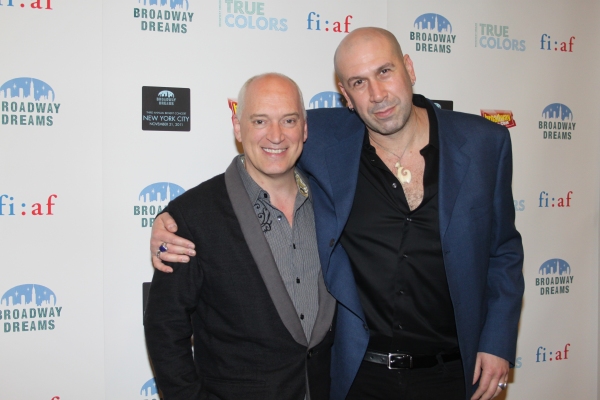 Donnie Kehr and Jeremy Schonfeld

Grace Gealy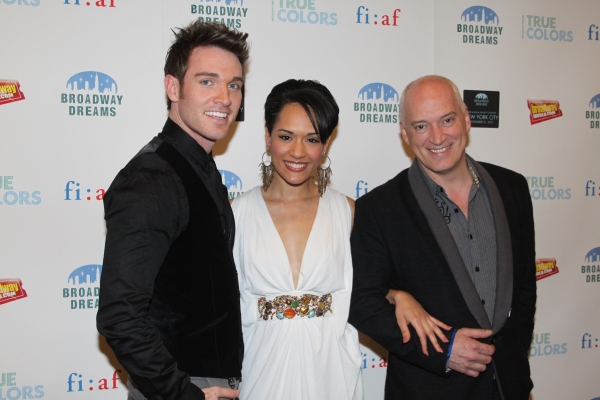 Tyler Hanes, Grace Gealy and Donnie Kehr

Lindsay Roberts

Anderw Berlin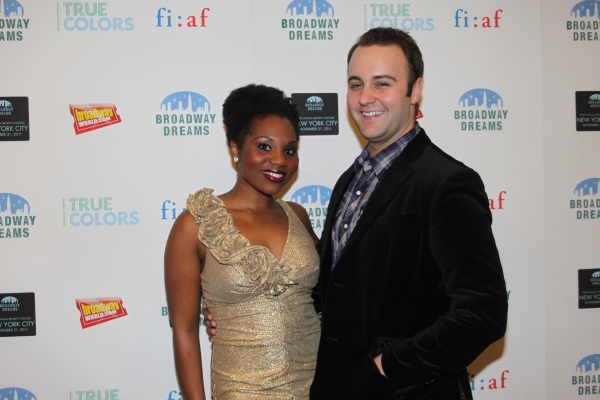 Lindsay Roberts and Andrew Berlin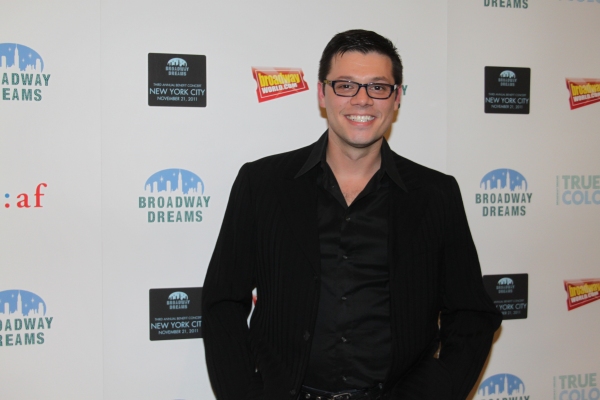 James Kinney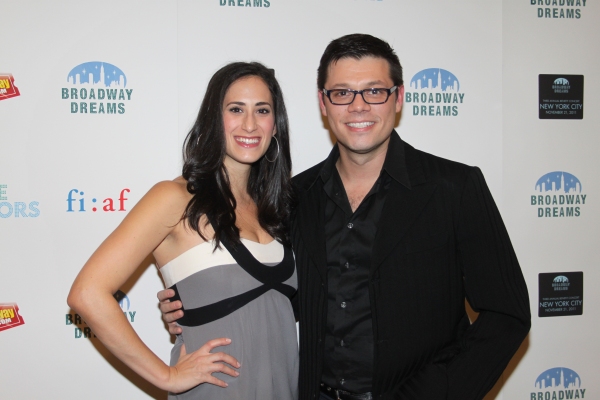 Jennifer Diamond and James Kinney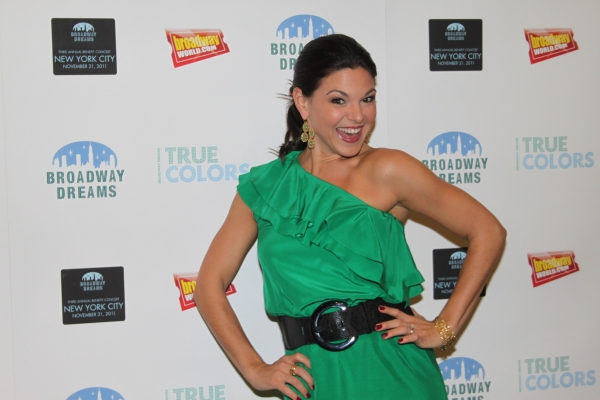 Tracy Jai Edwards

Tracy Jai Edwards

Annette Tanner and James Kinney

James Kinney and Sally Kinney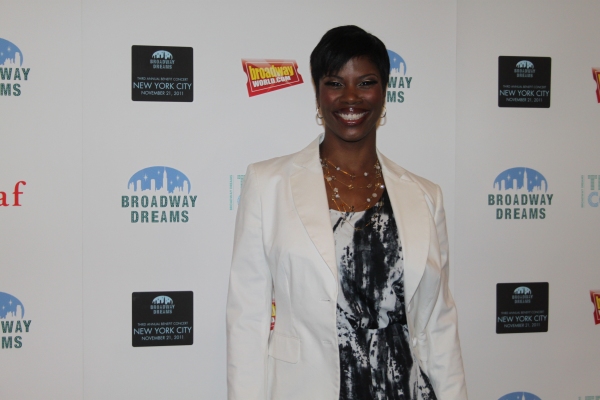 Deidre Goodwin

Jennifer Diamond, Deidre Goodwin, Lindsay Roberts, Tracy Jai Edwards, Eden Espinosa, Grace Gealy, Annette Tanner, Skye Mattox and Jessica Dillan

Jennifer Diamond, Deidre Goodwin, Lindsay Roberts, Tracy Jai Edwards, Eden Espinosa, Grace Gealy, Skye Mattox and Jessica Dillan

Tracy Jai Edwards and Deidre Goodwin

Annette Tanner and Vicki LeVine

Annette Tanner, Vicki LeVine and Ginna LeVine

Vicki LeVine and Ginna LeVine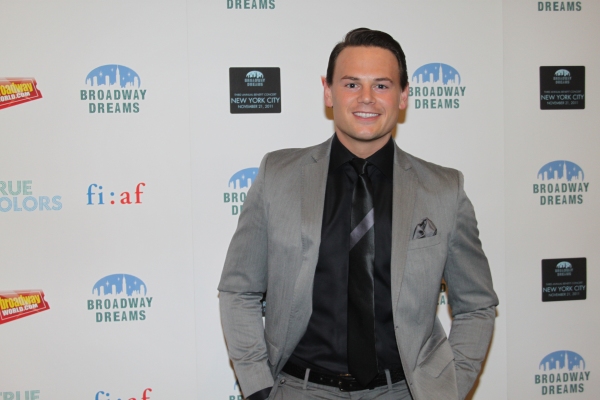 Adam Sansiveri

Tracy Jai Edwards and Adam Sansiveri

Rico LeBron and Jake McCoy

Constantine Maroulis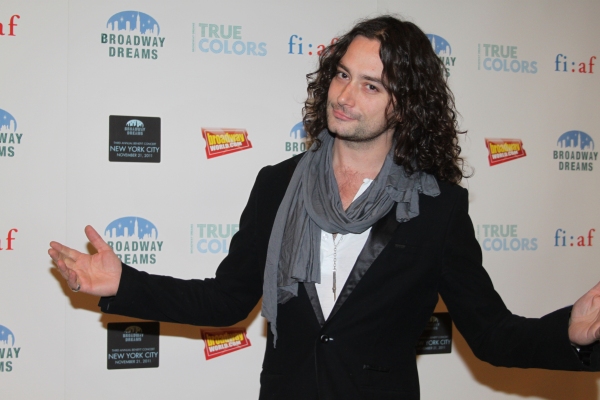 Constantine Maroulis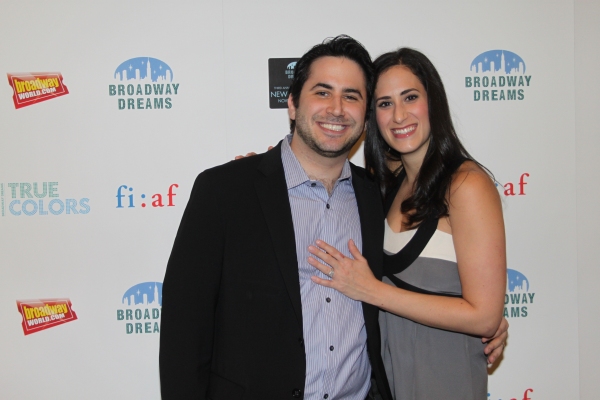 Robert Diamond and Jennifer Diamond

Andrew Berlin and Grace Gealy

Jessica Dillan and James Kinney

Adam Sansiveri, Vicki LeVine, Farah Chapes, Matt Crandell, Mike Cassling, Annette Tanner, Louis Berlin, Joan Squires and Jeff Becherer

Jake McCoy, Rico LeBron, Eden Espinosa, Annette Tanner and Tyler Hanes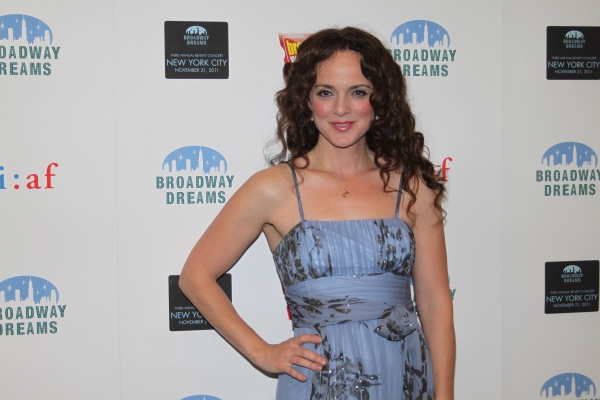 Melissa Errico

Melissa Errico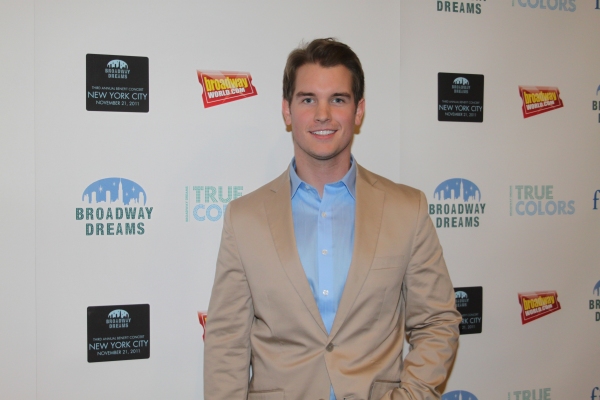 Dane Cox

Donnie Kehr and Melissa Errico

Constantine Maroulis, Melissa Errico and Donnie Kehr

Miriam Schonfeld, Jeremy Schonfeld and Alexandra Schonfeld

Welcome to the After Party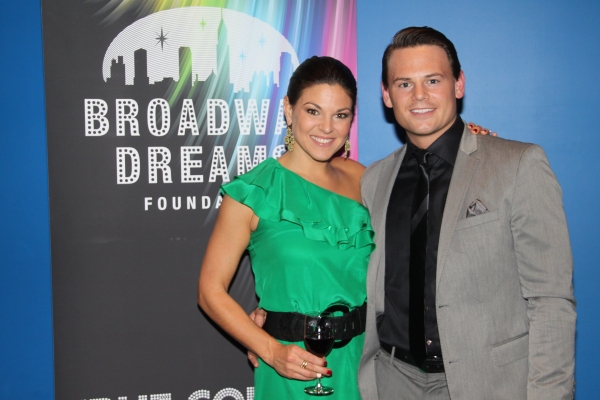 Tracy Jai Edwards and Adam Sansiveri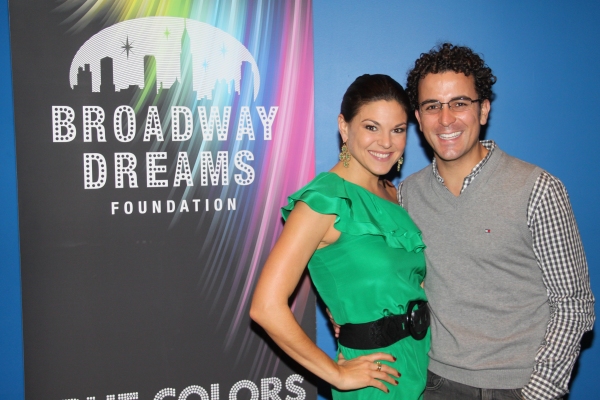 Tracy Jai Edwards and Carlos Encinias

James Kinney, Tituss Burgess, Deidre Goodwin and Donnie Kehr

James Kinney, Richard Jay-Alexander, Tituss Burgess, Deidre Goodwin and Donnie Kehr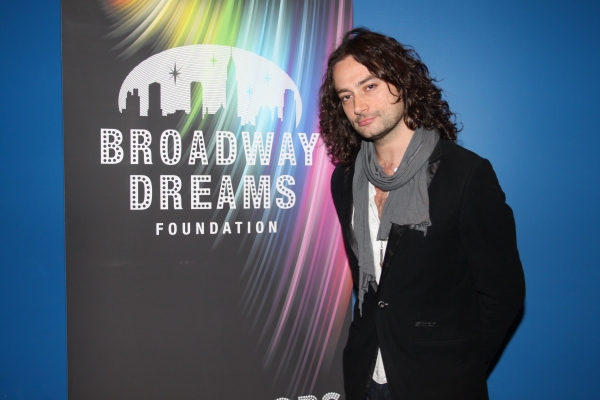 Constantine Maroulis

Constantine Maroulis

Matthew Stocke, Jessica Dillan and Donnie Kehr

Eden Espinosa and Joseph Abate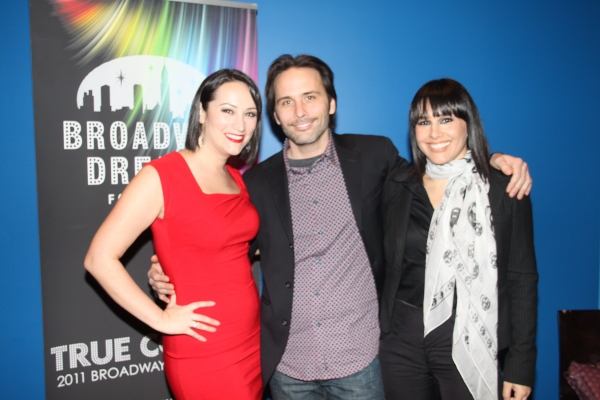 Eden Espinosa, Joseph Abate and Tomasina Abate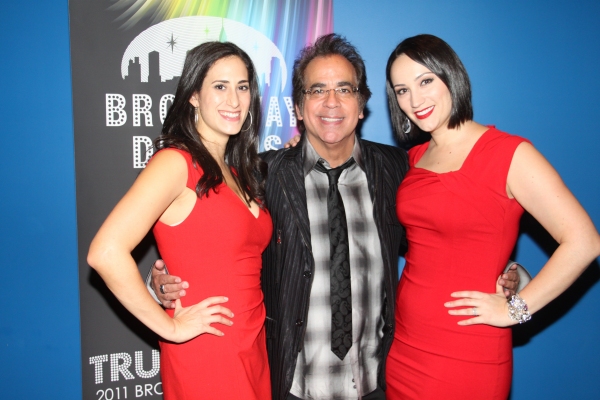 Jennifer Diamond, Richard Jay-Alexander and Eden Espinosa

Jennifer Diamond and Eden Espinosa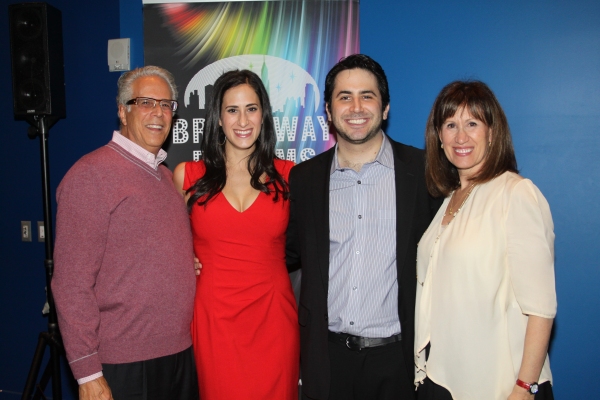 James Rosen, Jennifer Diamond, Robert Diamond and Robin Rosen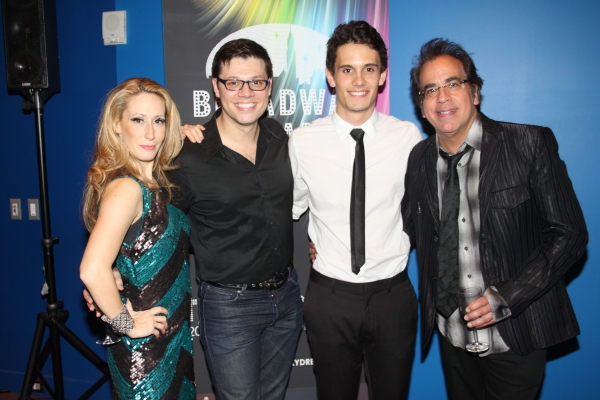 Jessica Dillan, James Kinney, Rico LeBron and Richard Jay-Alexander

Tituss Burgess, Eden Espinosa, Paul Canaan and Deidre Goodwin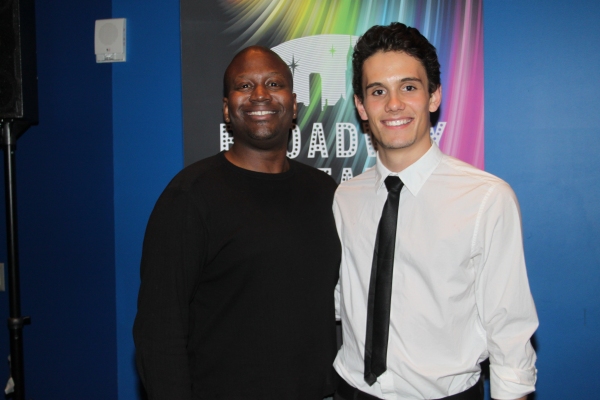 Tituss Burgess and Rico LeBron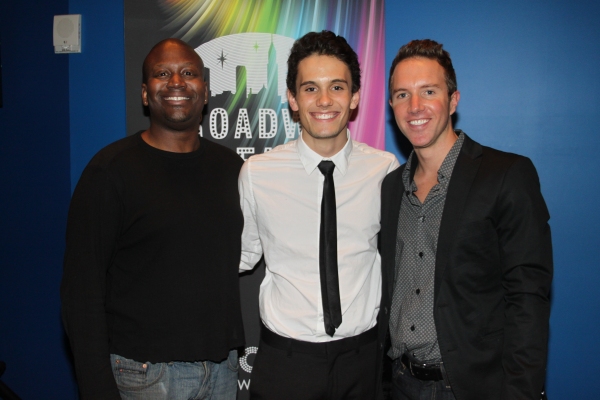 Tituss Burgess, Rico LeBron and Paul Canaan

Tituss Burgess and Jeanne lehman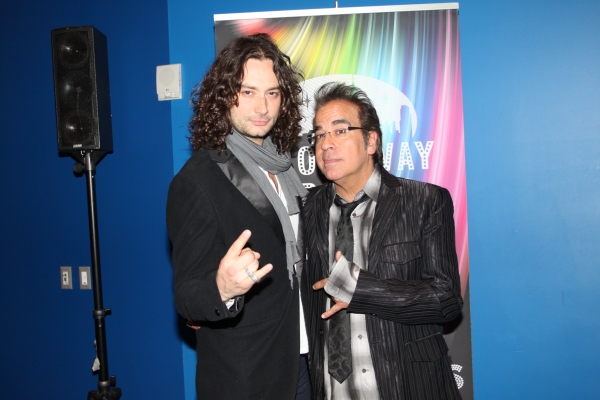 Constantine Maroulis and Richard Jay-Alexander