Photo Coverage: 'Broadway By The Year 1931' at Town Hall
Broadway Musicals of 1931 on Monday, March 31st, and was presented by The Town Hall (Executive and Artistic Director Lawrence Zucker). Now in its ninth season, the critically acclaimed Broadway By The Year series is known for great singing and spectacular Broadway dancing. The series is created, written and hosted by Scott Siegel for The Town Hall. The fun after party was celebrated at Tony's DiNapoli, BroadwayWorld was there to join in on all the on-stage and off-stage fun!
Broadway Musicals of 1931 was directed by Tony Award nominee Brad Oscar (The Producers) and choreographed by Jeffry Denman (White Christmas). As previously announced, the two also starred in the show alongside Tony Yazbeck (Gypsy), David Pittu (Is He Dead, LoveMusik, What's That Smell), Chip Zien (Into the Woods), KendRick Jones (Stairway to Heaven), Melinda Sullivan (High School Musical), special guest star and Tony Award nominee Karen Akers (Nine, Grand Hotel) and Oscar Winner F. Murray Abraham!
This edition of the critically acclaimed series included such famous shows as The Gang's All Here, The Band Wagon, The Cat and the Fiddle, Of Thee I Sing and more.
Built in 1921 by a group of suffragettes, The Town Hall began as a lecture hall and public forum for debates. Over the decades, Eleanor Roosevelt, Margaret Sanger, Billie Holiday, Igor Stravinsky, Bob Dylan and Miles Davis have graced the stage.
Scott Siegel has created three acclaimed and popular series for The Town Hall: Broadway By the Year, now in its ninth season, the Broadway Cabaret Festival, and the Broadway Summer Festival. Mr. Siegel also conceived and produces both Broadway Unplugged and The Nightlife Awards at The Town Hall. Scott and his wife, Barbara, are authors (47 books, including The Encyclopedia of Hollywood) and critics ("The Siegel Column" and "The Two of Clubs" on Talkin' Broadway).
Running Order with performer(s) and show origin:
Act 1
Love is Sweeping the Country - Company [Of Thee I Sing]
Gotta Go to Town - Tony Yazbeck [The Laugh Parade]
By Special Permission of the Copyright Office, I Love You - Chip Zien [The Gang's All
Here]
Speak Easy - Mara Davi [The Gang's All Here]
Mad Dogs & Englishman - Jeffry Denman [The Third Little Show]
You'll Do - Kerry O'Malley & David Pittu [You Said It]
Poor Pierrrot - F. Murray Abraham [The Cat and the Fiddle]
Yuba Plays the Rumba on the Tuba - Brad Oscar [The Third Little Show]
Who Cares? - Jeffry Denman & Mara Davi [Of Thee I Sing]
The Thrill is Gone - David Pittu [George White's Scandals of 1931]
As Time Goes By - Karen Akers [Everybody's Welcome]
Of Thee I Sing - Brad Oscar, Jeffry Denman, Chip Zien, David Pittu, Tony Yazbeck[Of Thee I Sing]
Crazy Quilt - KendRick Jones, Melinda Sullivan, Jeffry Denman [Billy Rose's Crazy Quilt]
Intermission
Act II
The Illegitimate Daughter - Tony Yazbeck, Jeffry Denman, David Pittu, Mara Davi, Melinda Sullivan [Of Thee I Sing]
Shadows on the Wall - Barb Jungr [Fast and Furious]
The Torch Song - Barb Jungr [The Laugh Parade
You Said It - Melinda Sullivan & KendRick Jones [You Said It]
I Want A Man - Mara Davi [America's Sweetheart]
I Found a Million Dollar Baby - Chip Zien (& Melinda Sullivan) [Billy Rose's Crazy Quilt]
Miserable With You - Brad Oscar & F. Murray Abraham [The Bandwagon]
To-Night - Tony Yazbeck [Free for All]
Dancing in the Dark - Karen Akers (w/Mara Davi & Jeffry Denman) [The Bandwagon]
Life Is Just a Bowl of Cherries - F. Murray Abraham [George White's Scandals of 1931]
Cigarettes & Cigars - Kerry O'Malley [The Ziegfeld Follies of 1931]
Sweet & Hot - Jeffry Denman, Tony Yazbeck, KendRick Jones, Mara Davi, Melinda Sullivan, & Company [You Said It]
As Times Goes By - Company Tag [Everybody's Welcome]
Photos by Genevieve Rafter-Keddy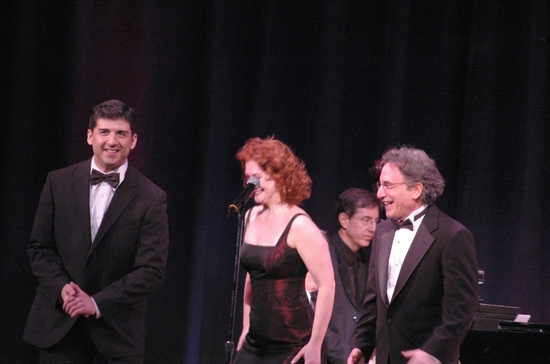 Tony Yazbeck, Kerry O'Malley and Chip Zien part of the ensemble cast that started the show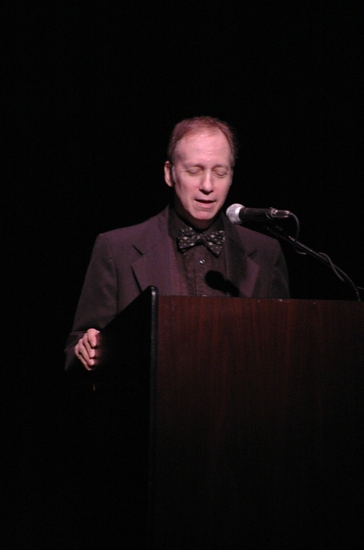 Scott Siegel-creator, writer and host of this series of shows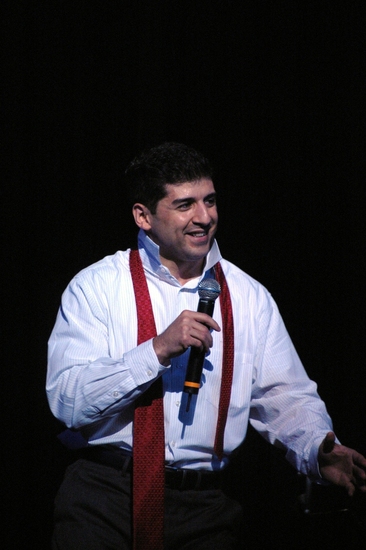 Tony Yazbeck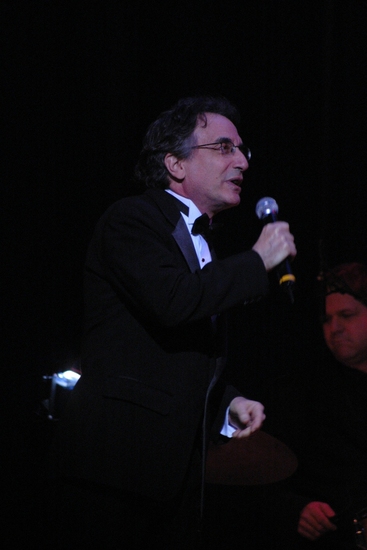 Chip Zien

Jeffry Denman-choreographer of tonights show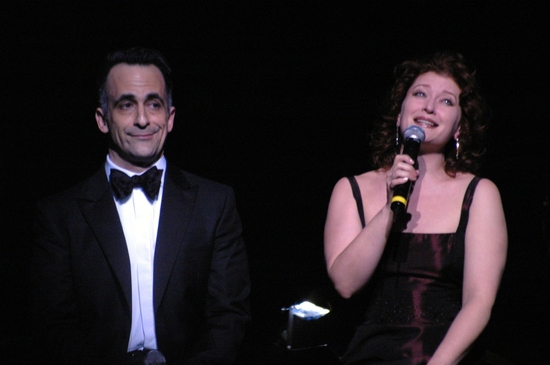 David Pittu and Kerry O'Malley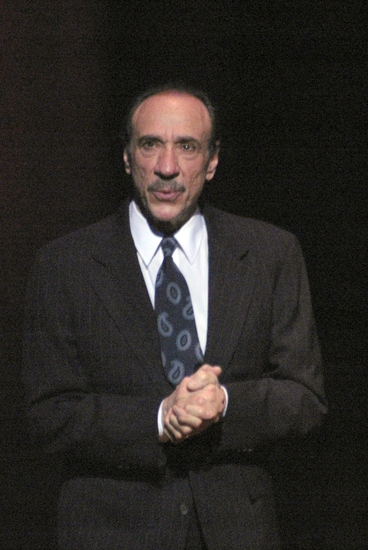 F. Murray Abraham

Brad Oscar-director of tonights show

David Pittu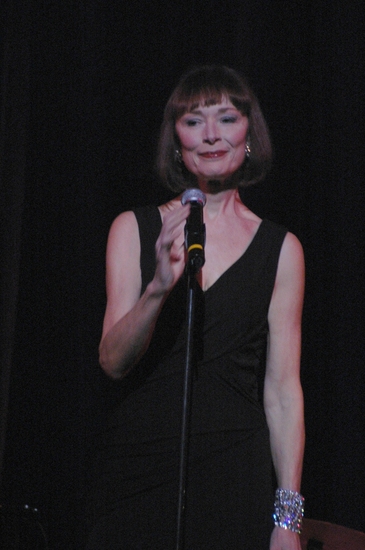 Karen Akers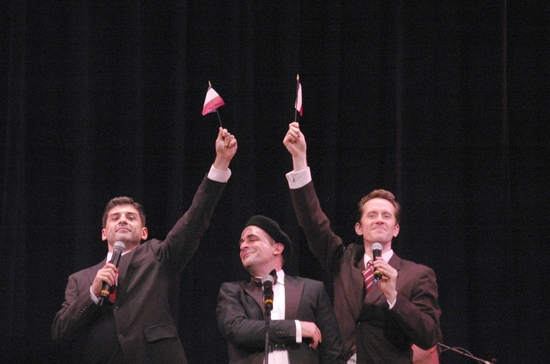 Tony Yazbeck, David Pittu and Jeffry Denman

Jeffry Denman, Melinda Sullivan, and KendRick Jones

Jeffry Denman, Melinda Sullivan, and KendRick Jones

Ross Patterson-Musical Director

Barb Jungr

Barb Jungr

Mara Davi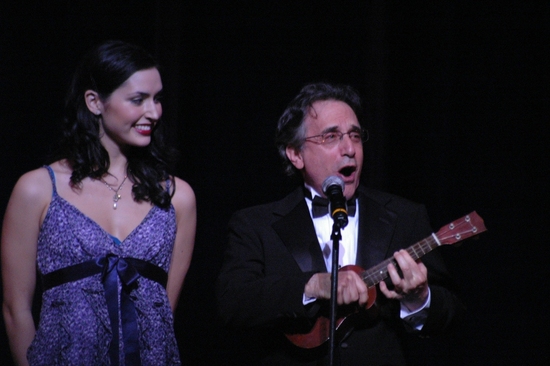 Melinda Sullivan and Chip Zien

F. Murray Abraham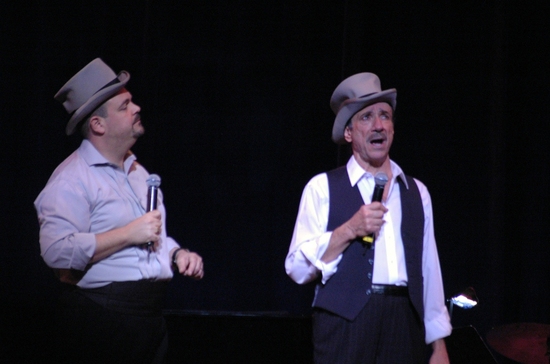 Brad Oscar and F. Murray Abraham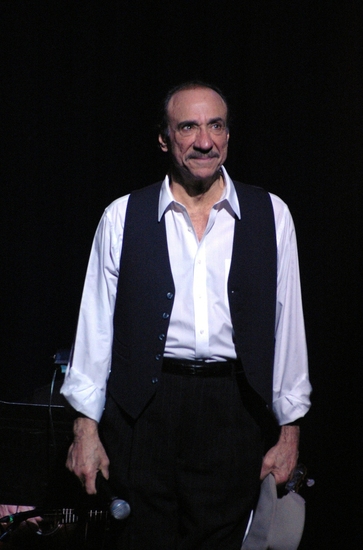 F. Murray Abraham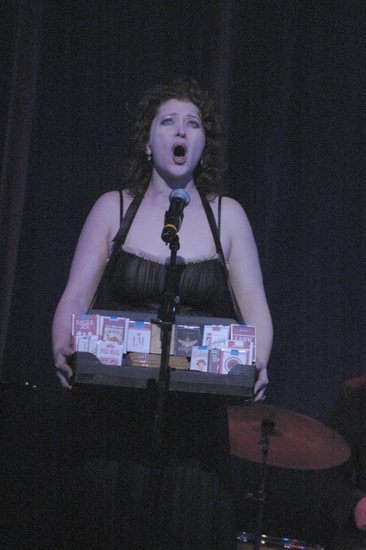 Kerry O'Malley

Kerry O'Malley

KendRick Jones, Melinda Sullivan, Mara Davi and Tony Yazbeck

"Kudisch Sent Me"-F. Murray Abraham, Karen Akers, Brad Oscar and Scott Siegel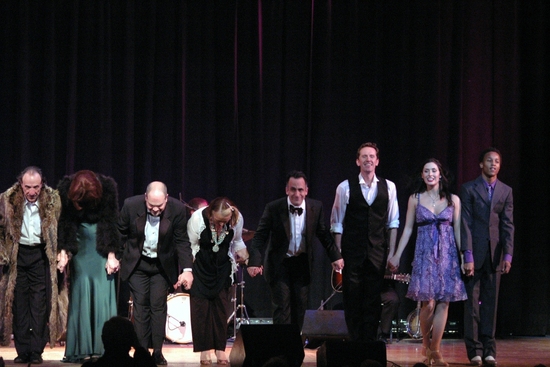 Finale

Finale

Melinda Sullivan, Kerry O'Malley, Karen Akers, Mara Davi and Barb Jungr

Chip Zien, Brad Oscar, David Pittu, Jeffry Denman, F. Murray Abraham, Tony Yazbeck and KendRick Jones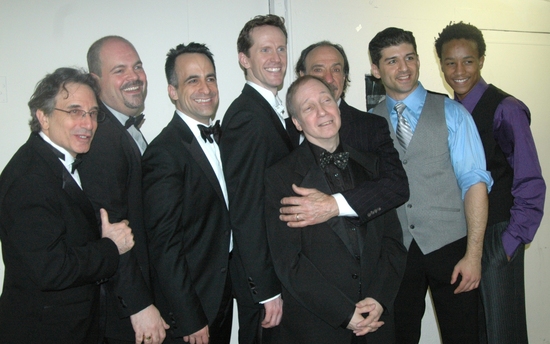 Chip Zien, Brad Oscar, David Pittu, Jeffry Denman, F. Murray Abraham, Tony Yazbeck and KendRick Jones surround Scott Siegel

Chip Zien, David Pittu, Mara Davi, Jeffry Denman, Karen Akers, Kerry O'Malley, F. Murray Abraham, Scott Siegel, Tony Yazbeck, Barb Jungr, KendRick Jones, Melinda Sullivan and Brad Oscar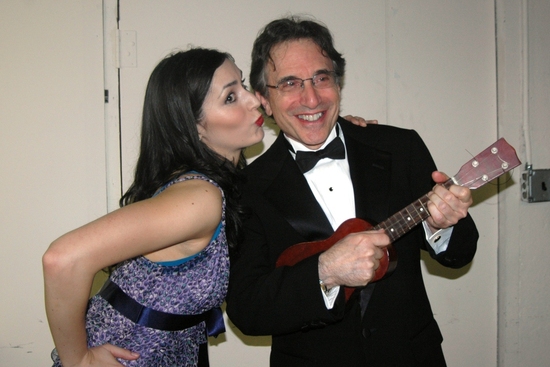 Melinda Sullivan and Chip Zien

Kerry O'Malley and David Pittu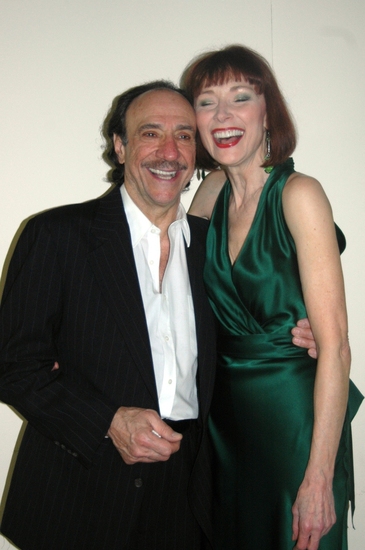 F. Murray Abraham and Karen Akers

F. Murray Abraham. Karen Akers and Brad Oscar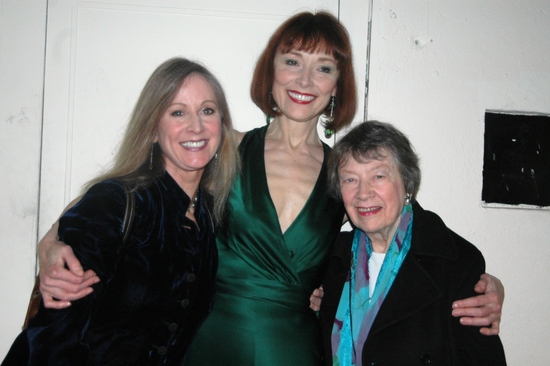 Nikki Orth-Pallavicini, Karen Akers and their mother Mary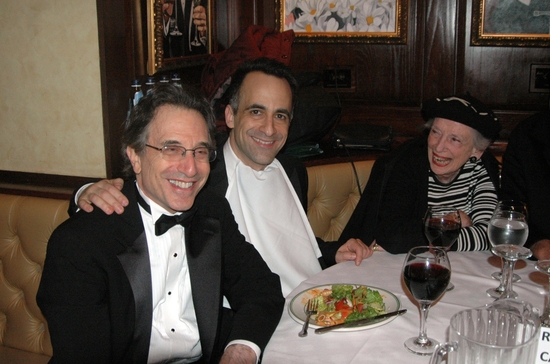 Chip Zien , David Pittu, and Ann Kaufman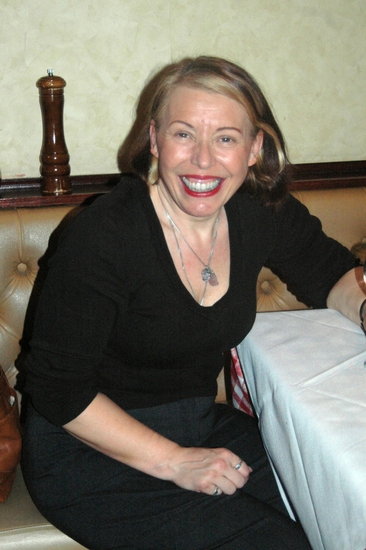 Barb Jungr

Brad Oscar and Barb Jungr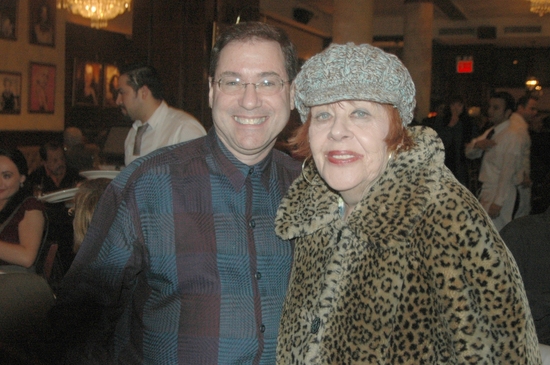 Stuart E. Bloom and Helen Hanft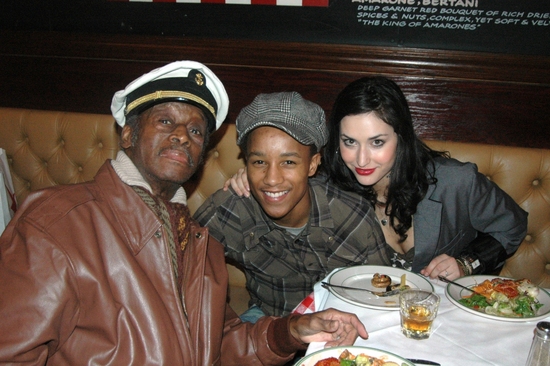 Harold "Stumpy" Cromer, KendRick Jones and Melinda Sullivan

Nicholas Galbraith and Melinda Sullivan

Jeffry Denman, Melinda Sullivan and KendRick Jones

Michael Lavine and Ashley Fox Linton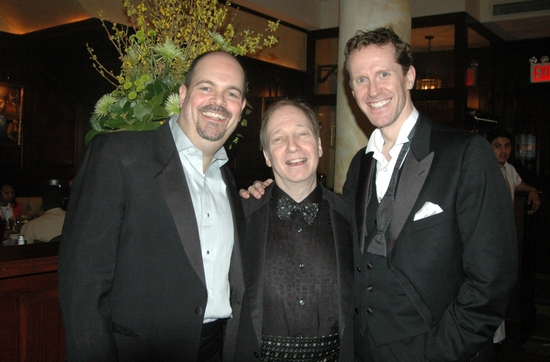 Brad Oscar (Director), Scott Siegel (Creator, writer and host) and Jeffry Denman (Choreographer)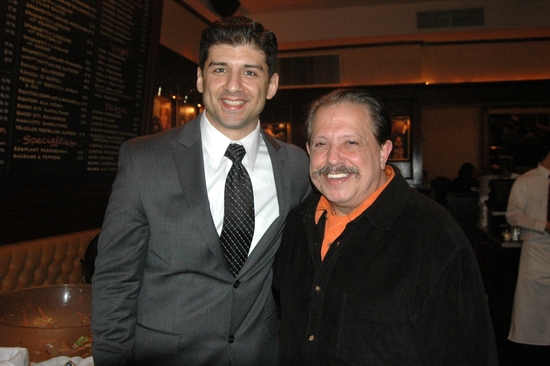 Tony Yazbeck and Ellis Nassour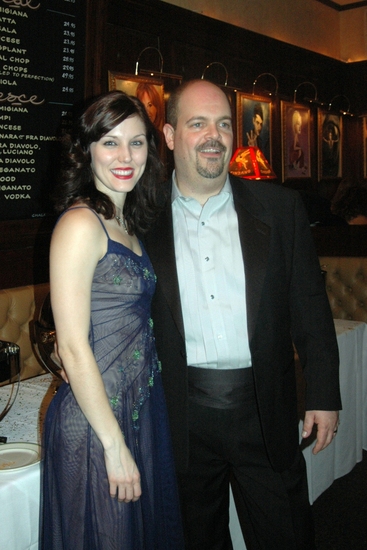 Mara Davi and Brad Oscar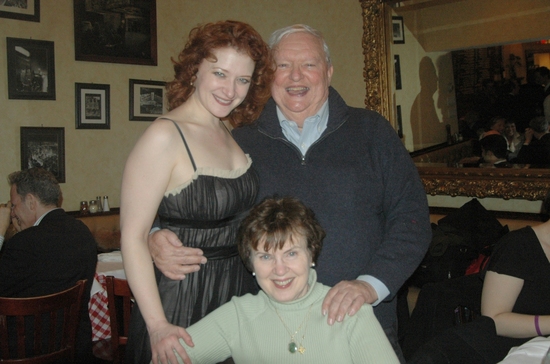 Kerry O'Malley with her parents Anthony and Marianne

Sue Mathys, Robert R. Blume, Executive Producer Drama Desk Awards, and Jacqueline Hester

Tony Yazbeck

Joseph Callari, Robert R. Blume, Ellis Nassour