Photo Coverage: Bob Saget Receives Tony Di Napoli's Portrait
Earlier this week, at theatre district hangout Tony's di Napoli, Tony's DiNapoli Times Square unveiled a portrait honoring the Bob Saget in the role of "Man in Chair" from the musical The Drowsy Chaperone; the picture, by acclaimed artist Dan May, welcomed to Tony's Wall of Fame. Radio personality Valerie Smaldone hosted the event. Tony's is the Times Square restaurant that has begun a tradition of having original oil painting portraits of performers hung all around the restaurant.
Saget returned to the New York stage following an acclaimed Off-Broadway debut in Paul Weitz' play Privilege in 2005. He is the host of the hit NBC game show "1 vs. 100," and known worldwide for his television roles, for which he set a precedent by simultaneously starring in two top-ten primetime series – the long-running sitcom "Full House," while also serving as the eight year host of "America's Funniest Home Videos." Saget recently guest-starred on NBC's "Law & Order: SVU," HBO's "Entourage," and was critically hailed for his appearance in the documentary The Aristocrats.   His HBO special, "Bob Saget: That Ain't Right," is now airing and has been released on DVD.
The most celebrated musical of the 2006 season and the recipient of thirteen major awards, The Drowsy Chaperone received the most Tony Awards of any musical -five in total - including Best Book and Score, seven Drama Desk Awards including Best Musical, four Outer Critic's Circle Awards including Outstanding Score and the Drama Critics' Circle Award for Best Musical.
The Drowsy Chaperone began previews April 3, 2006 and opened on Broadway on May 1, 2006 at the Marquis Theatre (1535 Broadway).  The acclaimed musical celebrated its final Broadway performance on Sunday, December 30, 2007.  Visit www.DrowsyChaperone.com.
Photos by Genevieve Rafter Keddy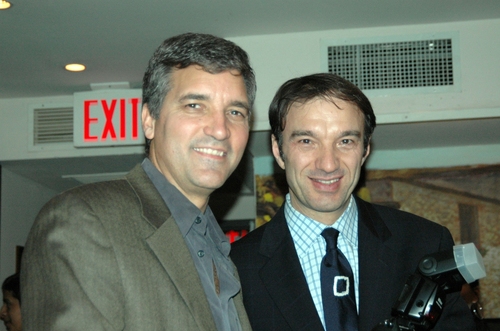 Bruce Dimpflmaier and Ilir Rizaj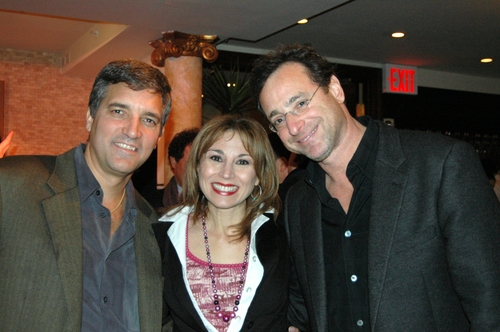 Bruce Dimpflmaier, Valerie Smaldone and Bob Saget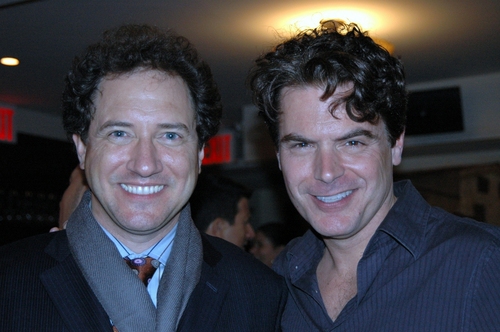 Producer Kevin McCollum and Troy Britton Johnson

Producers Roy Miller and Kevin McCollum with Bob Saget

Jennifer Smith and Gerry Vichi

Valerie Smaldone and Bruce Dimpflmaier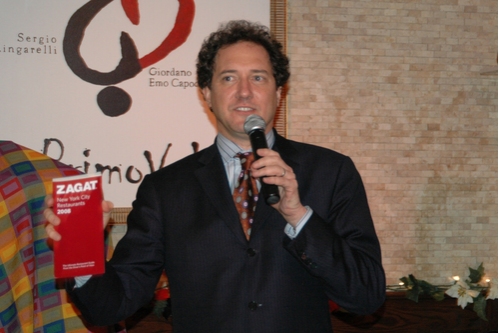 Producer Kevin McCollum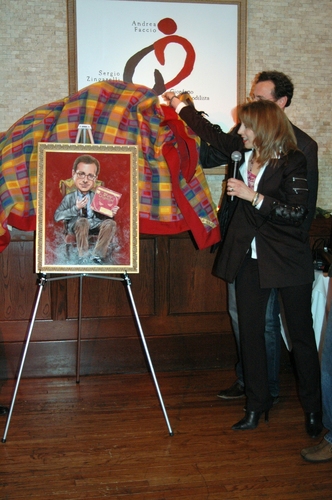 Valerie Smaldone unveils the portrait

Valerie Smaldone and Bob Saget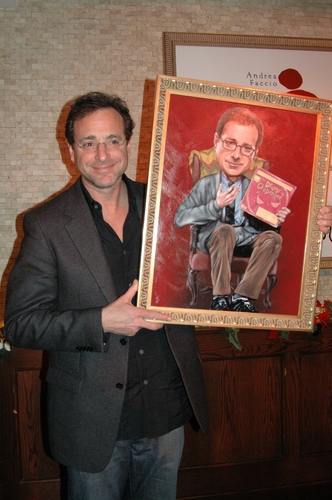 Bob Saget with his portrait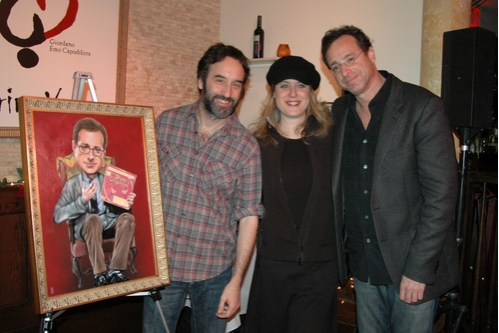 Don McKellar, Lisa Lambert and Bob Saget

Roy Miller, Kevin McCollum, Bob Saget, Bruce Dimpflmaier and Valerie Smaldone

front row, l-r: Mara Davi, Stacia Fernandez, Jennifer Smith, JoAnna Young, lyricist Lisa Lambert; rear, l-r: musical director Phil Reno, Kilty Reidy, producer Roy Miller, Bob Saget, producer Kevin McCollum, Tony's Di Napoli general manager Bruce Dimpflmaier, Patrick Wetzel, Kecia Lewis-Evans, Valerie Smaldone, Troy Britton Johnson, Gerry Vichi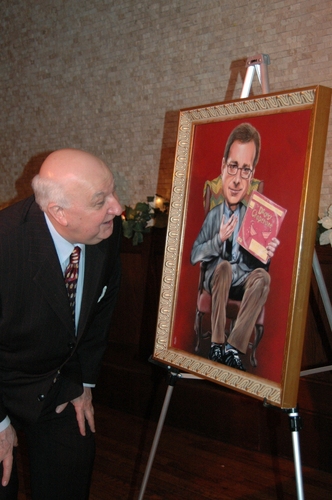 Gerry Vichi observes the portrait

Portrait of Bob Saget as 'Man in Chair' from The Drowsy Chaperone