Click Here for More Articles on PETER AND THE STARCATCHER
Photos: An Emotional and Funny Farewell to Christian Borle from PETER AND THE STARCATCHER
Christian Borle, who won a 2012 Tony Award for his role as 'Black Stache' in PETER AND THE STARCATCHER, departed his role for the filming of season two of NBC's SMASH on Saturday night. BroadwayWorld.com was there to capture the star's final curtain call complete with laughter, tears, speeches by Alex Timbers and Roger Rees, special gifts & more. Scroll down and enjoy!
Taking over the role from tomorrow will be Matt Saldivar. Matthew Saldivar has been seen on Broadway as Steve in A STREETCAR NAMED DESIRE, Sammy in THE WEDDING SINGER and Kenickie in GREASE.
The production won 5 Tony Awards on June 10th, including Best Scenic Design of a Play, Best Costume Design of a Play, Best Lighting Design of a Play and Best Sound Design of a Play.
PETER AND THE STARCATCHER opened on Broadway to on April 15th, 2012. The production has garnered nine Tony Award® nominations, including Best Play (Rick Elice), Best Original Score (Wayne Barker & Rick Elice), Best Performance by a Featured Actor (Christian Borle), Best Performance by a Featured Actress (Celia Keenan-Bolger), Best Scenic Design (Donyale Werle), Best Costume Design (Paloma Young), Best Lighting Design (Jeff Croiter), Best Sound Design (Darron L West) and Best Direction (Roger Rees & Alex Timbers).
The cast of Peter in the Starcatcher also includes Celia Keenan-Bolger, Tony nominated for her role as 'Molly,' the titular Starcatcher, and Adam Chanler-Berat (Next to Normal) as 'Boy', along with Teddy Bergman, Arnie Burton, Matt D'Amico, Kevin Del Aguila, Carson Elrod, Greg Hildreth, Rick Holmes, Isaiah Johnson, David Rossmer, Betsy Hogg, Orville Mendoza, Jason Ralph and John Sanders.
Photos by Jennifer Broski


Adam Chanler-Berat, Celia Keenan-Bolger, Christian Borle

Adam Chanler-Berat, Celia Keenan-Bolger, Christian Borle, Kevin Del Aguila

Christian Borle

Roger Rees

Celia Keenan-Bolger, Christian Borle, Kevin Del Aguila

Alex Timbers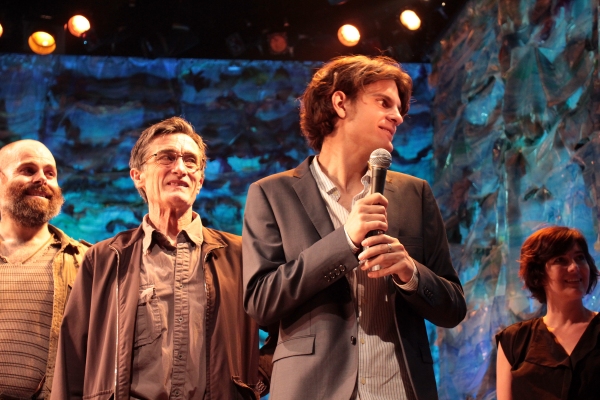 Matt D'Amico, Roger Rees, Alex Timbers, Paloma Young

Christian Borle, Roger Rees, Matthew Saldivar

Christian Borle, Matthew Saldivar

Matthew Saldivar

Rick Elice

Christian Borle

Adam Chanler-Berat, Christian Borle, Kevin Del Aguila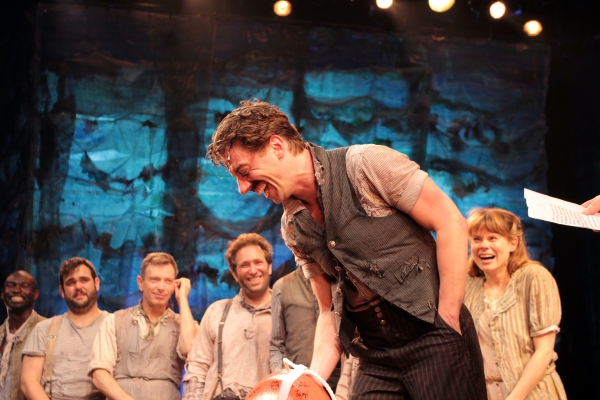 Christian Borle

Christian Borle

Christian Borle

Celia Keenan-Bolger, Christian Borle, Kevin Del Aguila