Click Here for More Articles on FINDING NEVERLAND
Photos: Alfie Boe Takes First Bows in FINDING NEVERLAND
Tony Award-winner Alfie Boe, the British tenor acclaimed for his role as 'Jean Valjean' in the widely watched 2010 25th anniversary special televised concert at London's O2 arena of LES MISERABLES, again in the West End's 2011 production, and in Broadway's current revival, just took over the role of 'J.M. Barrie' in Broadway's FINDING NEVERLAND. Below, BroadwayWorld brings you photos from his first official curtain call!
Diane Paulus, Director of FINDING NEVERLAND, said today, "I have adored working with the extraordinary Tony Yazbeck, and it has been a joy having him lead our company as J.M. Barrie. It is very exciting that our next J.M. Barrie will be Alfie Boe, whose breadth of experience and enormous musical talents I know will make him a thrilling Barrie. I can't wait to work with Alfie and to welcome him to our company at the Lunt-Fontanne."
Producer Harvey Weinstein said: "We've been so lucky having Tony Yazbeck, one of Broadway's best triple threats, part of the Neverland family. And, although his limited engagement run ends next month, I'm already looking forward to reuniting with this wildly talented actor and all around great guy on future Weinstein stage and screen projects." About the show's next star, Weinstein added, "And who better to take over the role than Alfie Boe? Known for his exquisite tenor voice, he's also a superb actor whom we're thrilled to have as part of the family."
The FINDING NEVERLAND music writing team of Gary Barlow and Eliot Kennedy said, "We've both been huge fans of Alfie's from the first time we saw him on stage years ago, and are delighted to see him take on Barrie's role next. Like Tony and Matthew Morrison before him, we can't wait for audiences to see this equally incredible performer in Neverland."
Alifie Boe made his Broadway debut as Rodolfo in Baz Luhrmann's acclaimed production La Boheme, for which he and his co-stars received a special Tony Award in 2003 for their performances. Boe is beloved by millions of LES MISERABLES fans for his October 2010 role as Jean Valjean in the legendary 25thAnniversary Concert at London's O2 Arena, which prompted The Evening Standard to declare that he was "a stunning Valjean." In 2011, Boe played a sold-out six-month engagement as Valjean in the original West End production of LES MISERABLES at the Queen's Theatre. These performances propelled him into becoming a platinum-selling recording artist and a hugely-successful international concert performer. Often considered Britain's favorite tenor, Boe hails from the Lancashire, England fishing port, Fleetwood. In his early career, he studied and sang opera at London's National Opera Studio and the Royal Opera House. He went on to release numerous highly-successful solo albums in the UK and the US and has toured extensively in both regions. His live opera appearances include The Pearl Fishers at the English National Opera and Romeo ET Juliette at the Royal Opera House. He was also featured in the popular ITV series "Mr. Selfridge" as music-hall singer Richard Chapman. In 2010, he performed alongside John Owen-Jones and Simon Bowman for Prince Charles and the Duchess of Cornwall as part of the Royal Variety Performance in 2010, and, in 2012, he performed at the Queen's Diamond Jubilee. In 2013, Boe released his autobiography, My Story.
Photo Credit: Jennifer Broski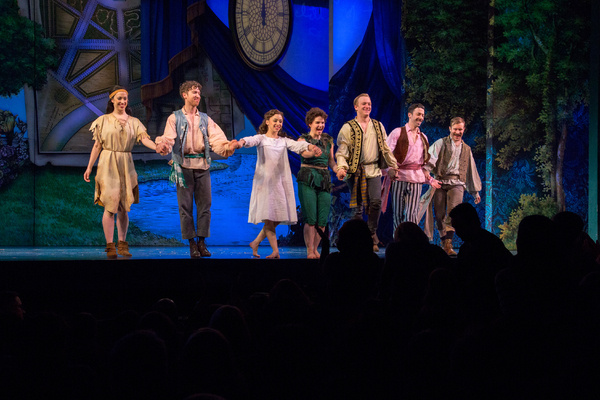 Cast of FINDING NEVERLAND

Cast of FINDING NEVERLAND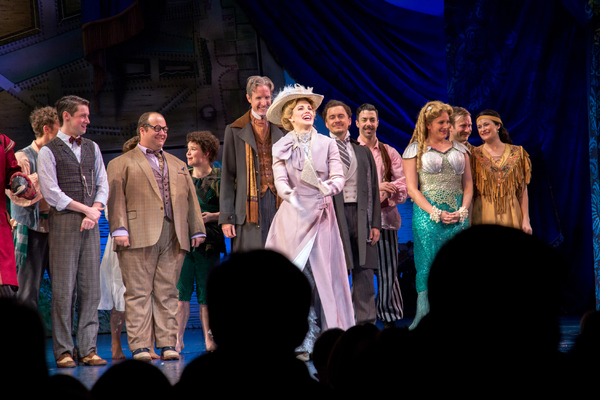 Teal Wicks and the cast of FINDING NEVERLAND

Sally Ann Triplett and the cast of FINDING NEVERLAND

Jackson Demott Hill, Alex Dreier, Eli Tokash, Jack McCarthy and the cast of FINDING NEVERLAND

Laura Michelle Kelly and the cast of FINDING NEVERLAND

Kelsey Grammer and the cast of FINDING NEVERLAND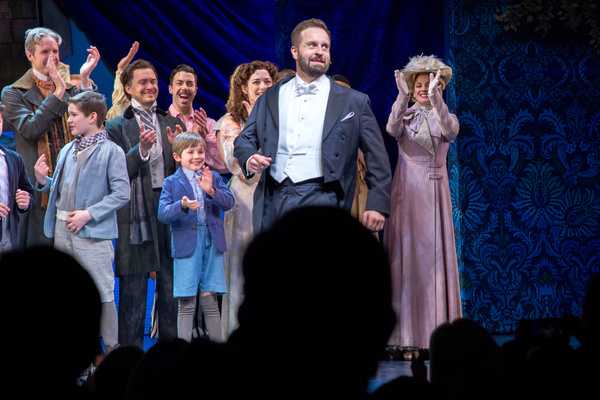 Alfie Boe and the cast of FINDING NEVERLAND

Alfie Boe and the cast of FINDING NEVERLAND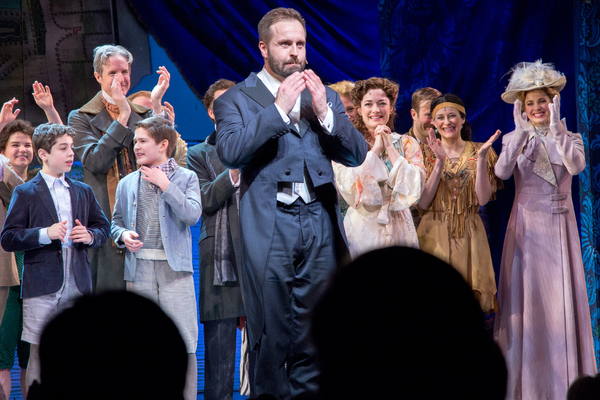 Alfie Boe and the cast of FINDING NEVERLAND

Alex Dreier, Kelsey Grammer, Alfie Boe, Laura Michelle Kelly, Eli Tokash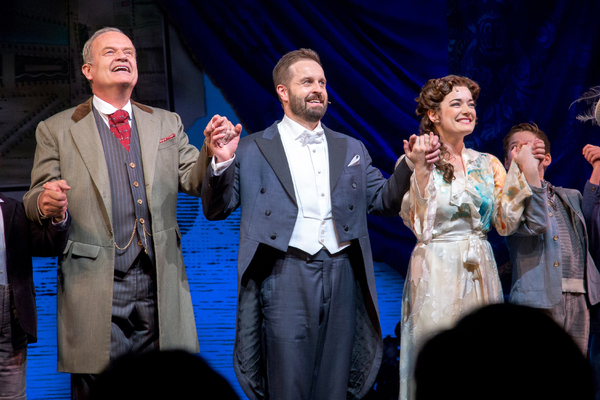 Kelsey Grammer, Alfie Boe, Laura Michelle Kelly

Alex Dreier, Kelsey Grammer, Alfie Boe, Eli Tokash

Alex Dreier, Kelsey Grammer, Alfie Boe, Eli Tokash

Kelsey Grammer, Alfie Boe, Laura Michelle Kelly, Jack McCarthy, Teal Wicks