Finding Neverland - 2015 - Broadway Tickets, News, Info & More
Based on the Miramax motion picture by David Magee and the play The Man Who Was Peter Pan by Allan Knee, Finding Neverland follows the relationship between playwright J. M. Barrie and the family that inspired Peter Pan, or The Boy Who Wouldn't Grow Up, one of the most beloved stories of all time.
Final Broadway performance August 21.
Video preview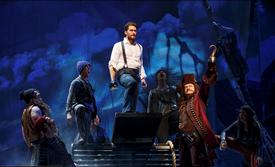 Photo preview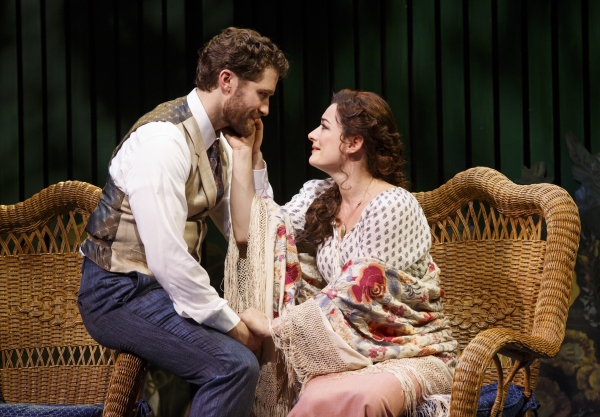 Schedule
Running Time:
Two hours and 30 minutes, with one intermission
Featured Reviews For Finding Neverland
'Finding Neverland' Theater Review: Matthew Morrison Turns His Broadway Return Into Pure Child's Play - The Wrap
Diane Paulus, the show's current director, has kept this musical tale about J. M. Barrie's creation of "Peter Pan" magnificently low tech...As Barrie's American producer Charles Frohman (and his Captain Hook), Kelsey Grammer far surpasses his stage work in "La Cage aux Folles." No one knows how to massage a laugh line better than Grammer, and rightly so, Morrison lets his co-star provide most of the night's humor. The "Glee" star, on the other hand, keeps it very low-key, giving real heart and enormous grace to Barrie...While Paulus has kept "Finding Neverland" relatively small, there's still some pandering to modern taste for the overblown, if not the entirely inappropriate...The rousing ensemble numbers by Gary Barlow and Eliot Kennedy could be lifted from a 1950's musical...Overall, however, Weinstein's gamble has paid off. This production may not be total perfection, but it works real magic with its child's play.
'Finding Neverland' review: Kelsey Grammer, Matthew Morrison in not-quite-magical 'Peter Pan' tale - Newsday
For a show about releasing the imagination, the musical is surprisingly conventional -- a down-the-middle family entertainment with excellent actors...as well as sturdy storytelling that recreates the movie with dogged fidelity...the production has a low-wattage wow factor that...mostly misses the chance to transform the fantasies in Barrie's mind with 21st century magic...Morrison -- a major Broadway talent before the world knew him as Mr. Schue from "Glee" -- has a beard and a three-piece suit and an endearing playfulness as yet-another sensitive father figure...Grammer gets all the best lines and delightfully makes the most of them...Designer Scott Pask's fantasy scenes -- except for a beautiful sparkly death scene for a beloved parent -- have an intentional homemade quality, while Mia Michaels' peculiar choreography traps high society in grotesque jerky cavorting. Brit pop composers Gary Barlow and Eliot Kennedy offer serviceable songs with elementary structures and rhymes we can sing before we hear them.
Finding Neverland Broadway Cast