Finding Neverland - 2015 - Broadway
Based on the Miramax motion picture by David Magee and the play The Man Who Was Peter Pan by Allan Knee, Finding Neverland follows the relationship between playwright J. M. Barrie and the family that inspired Peter Pan, or The Boy Who Wouldn't Grow Up, one of the most beloved stories of all time.
Final Broadway performance August 21.
Video preview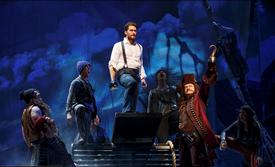 Photo preview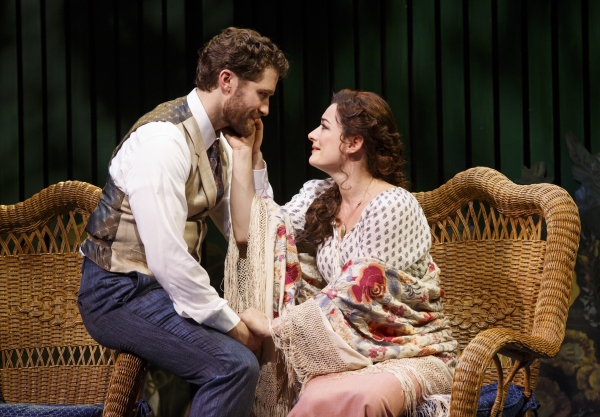 Schedule
Running Time: Two hours and 30 minutes, with one intermission
Featured Reviews For Finding Neverland
'Finding Neverland' Theater Review: Matthew Morrison Turns His Broadway Return Into Pure Child's Play - The Wrap
Diane Paulus, the show's current director, has kept this musical tale about J. M. Barrie's creation of "Peter Pan" magnificently low tech...As Barrie's American producer Charles Frohman (and his Captain Hook), Kelsey Grammer far surpasses his stage work in "La Cage aux Folles." No one knows how to massage a laugh line better than Grammer, and rightly so, Morrison lets his co-star provide most of the night's humor. The "Glee" star, on the other hand, keeps it very low-key, giving real heart and enormous grace to Barrie...While Paulus has kept "Finding Neverland" relatively small, there's still some pandering to modern taste for the overblown, if not the entirely inappropriate...The rousing ensemble numbers by Gary Barlow and Eliot Kennedy could be lifted from a 1950's musical...Overall, however, Weinstein's gamble has paid off. This production may not be total perfection, but it works real magic with its child's play.
Finding Neverland, Broadway, review: 'still doesn't fly' - Telegraph
One can't fault the know-how of director Diane Paulus, a proven hit-maker with revivals (Hair, Pippin), here marking her first original Broadway musical. The tale is of how an unhappily married Barrie (a bearded, convincingly Scottish-accented Morrison) came upon the widowed Sylvia Llewelyn Davies (Hampshire's Laura Michelle Kelly, in shimmering voice) and her four young sons. It gives audiences the back story of sorts to Peter Pan in much the same way as the musical Wicked functions as a prequel to The Wizard of Oz.
Finding Neverland Broadway Cast