Photo Coverage: 5 Genies (and Disney Alumni) Celebrate ALADDIN's 5th Anniversary on Broadway!
To celebrate the 5th anniversary of Aladdin on Broadway, five current and former Genies stopped the show following yesterday's matinee to perform a medley of Aladdin hits. The five Genies included Tony Award winner James Monroe Iglehart, current star Michael James Scott, tour Genie Major Attaway, and current Broadway Genie standbys Juwan Crawley and Deonte L. Warren.
The medley, staged by Tony Award winning director Casey Nicholaw and written by Tony nominee Chad Beguelin, was a tribute to the show's most iconic songs ending with a performance of "Friend Like Me" as you've never seen it.
Check out photos from the performance below and watch the video here!
Aladdin stars Ainsley Melham (original Australian Aladdin) as Aladdin, Arielle Jacobs (In the Heights, Wicked) as Jasmine, Michael James Scott (The Book of Mormon, Something Rotten!) as the Genie, and Tony Award nominee Jonathan Freeman (Mary Poppins, The Producers, She Loves Me) as Jafar, bringing to the stage the role he indelibly created in the animated film. The show also features Brian Gonzales, Mike Longo, and Brad Weinstock as Aladdin's sidekicks Babkak, Kassim, and Omar, JC Montgomery as Sultan and Don Darryl Rivera as Iago. Juwan Crawley, Dennis Stowe and Deonté L. Warren stand by for several principals.
In a cast of 36, Aladdin also features Malik Akil, Kathryn Allison, Netanel Bellaishe, Mike Cannon, Damian Chambers, Alicia Charles, Lauryn Ciardullo, Jacob Dickey, Mark DiConzo, Josh Drake, Tiffany Evariste, Jacob Gutierrez, April Holloway, Amber Owens, Jamie Kasey Patterson, Bobby Pestka, Ariel Reid, Tyler Roberts, Trent Saunders, Jaz Sealey, Angelo Soriano, Katie Terza, Travis Ward-Osborne and Paige Williams.
Aladdin, adapted from the Disney film and centuries-old folktales including "One Thousand and One Nights," is brought to fresh theatrical life in this bold new musical. Aladdin's journey sweeps audiences into an exotic world of daring adventure, classic comedy and timeless romance. This new production features a full score, including the five cherished songs from the Academy Award-winning soundtrack and more written especially for the stage.
Photo Credit: Jennifer Broski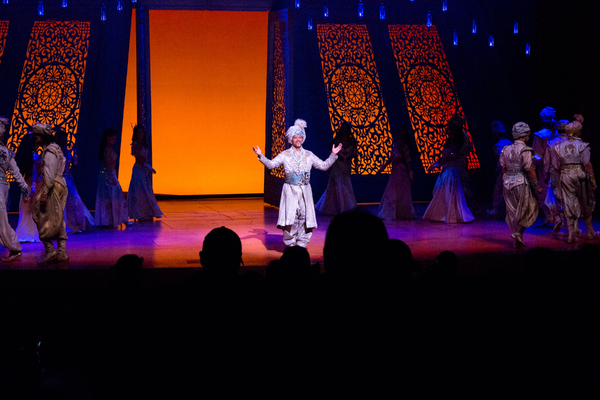 J.C. Montgomery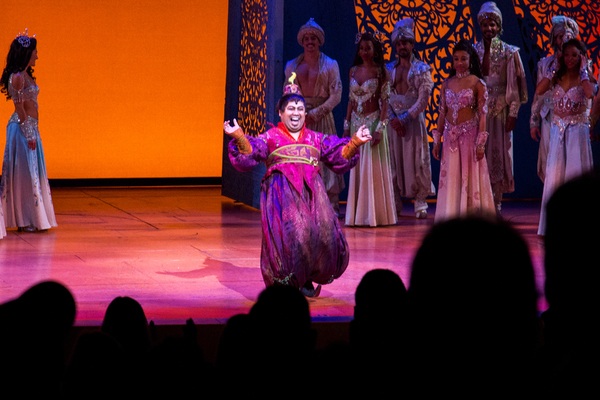 Don Darryl Rivera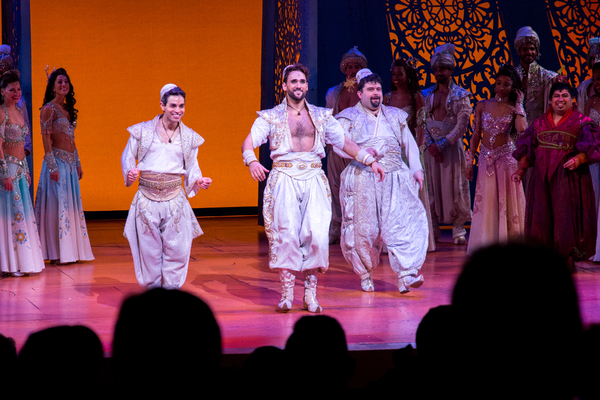 Brad Weinstock, Mike Longo, Brian Gonzales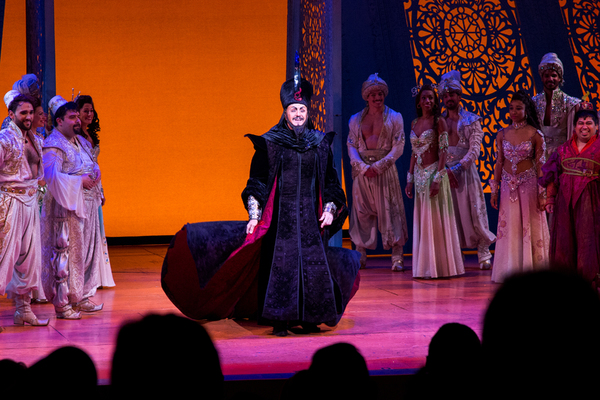 Jonathan Freeman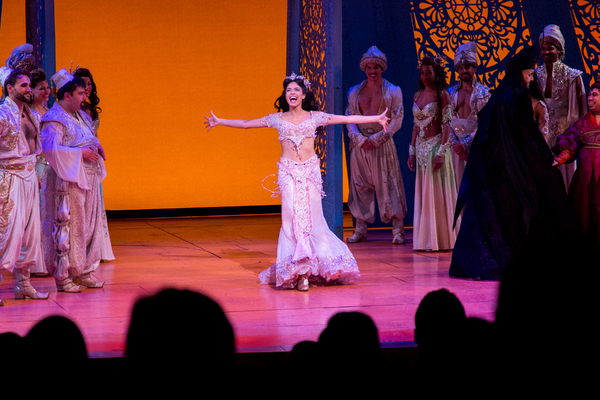 Arielle Jacobs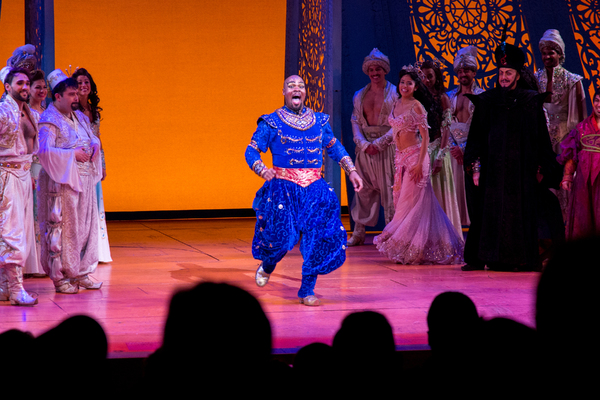 Michael James Scott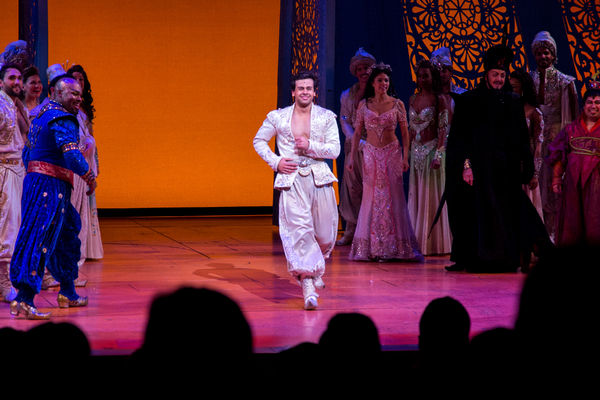 Ainsley Melham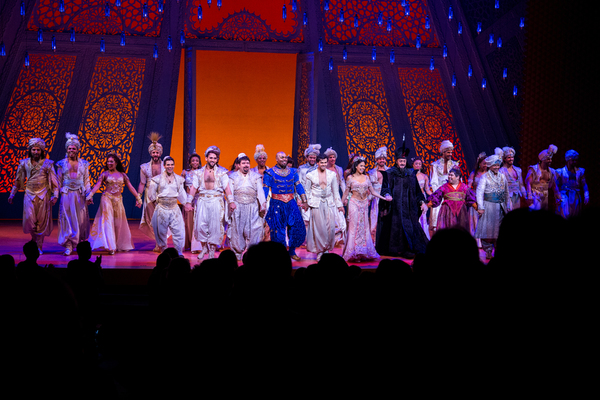 The cast of ALADDIN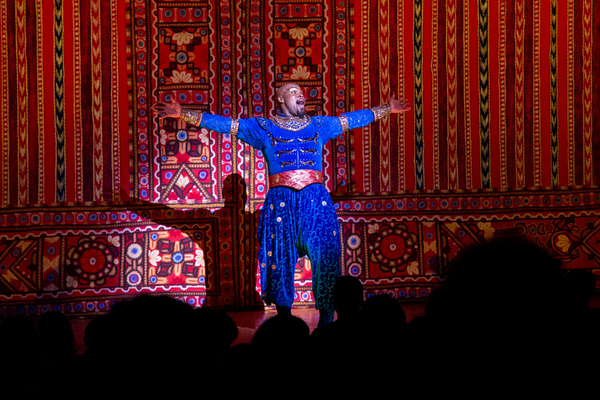 Michael James Scott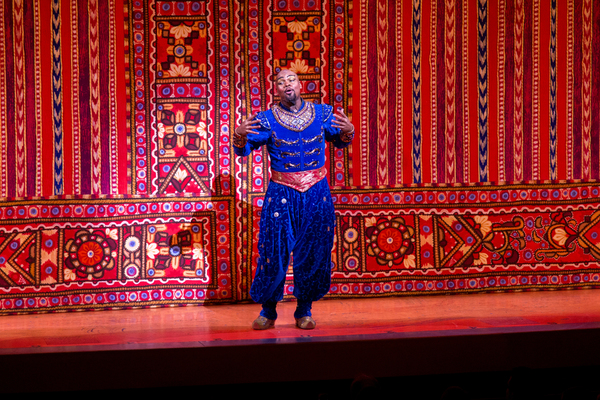 Michael James Scott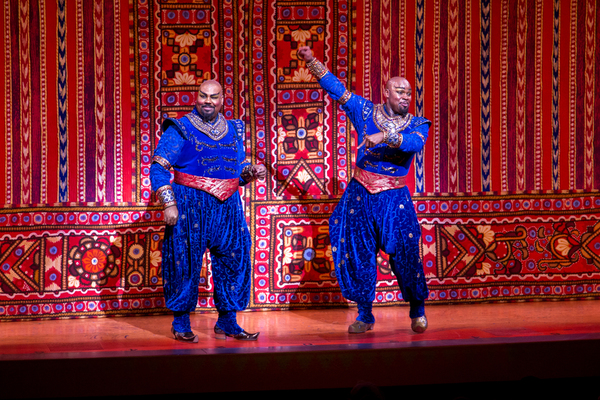 James Monroe Iglehart, Michael James Scott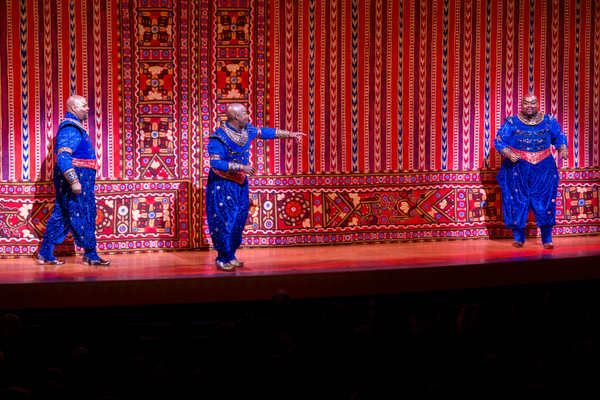 James Monroe Iglehart, Michael James Scott, Major Attaway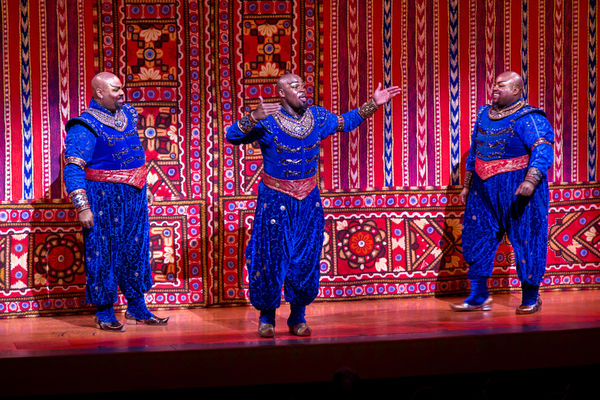 James Monroe Iglehart, Michael James Scott, Major Attaway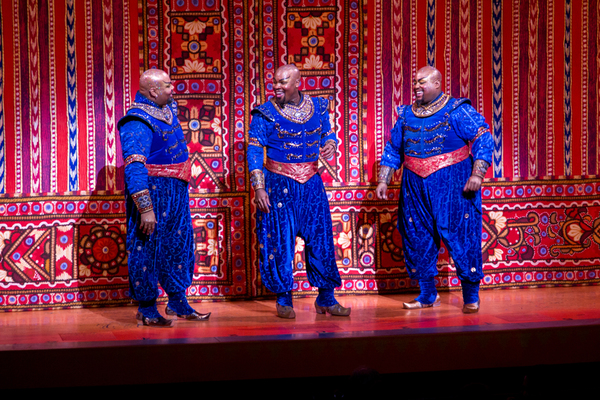 James Monroe Iglehart, Michael James Scott, Major Attaway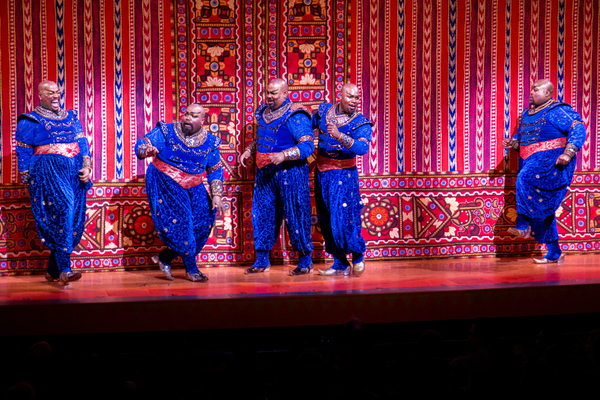 Deonte L. Warren, Juwan Crawley, James Monroe Iglehart, Michael James Scott, Major Attaway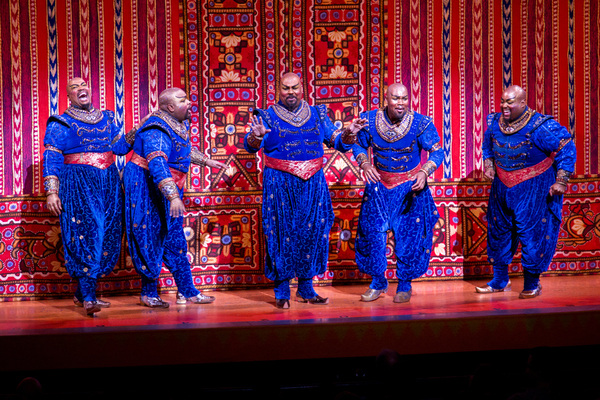 Deonte L. Warren, Juwan Crawley, James Monroe Iglehart, Michael James Scott, Major Attaway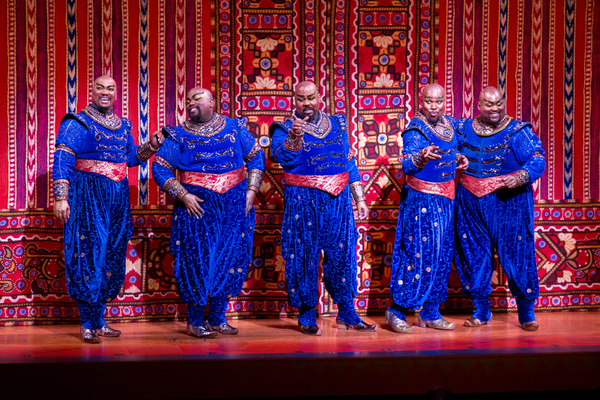 Deonte L. Warren, Juwan Crawley, James Monroe Iglehart, Michael James Scott, Major Attaway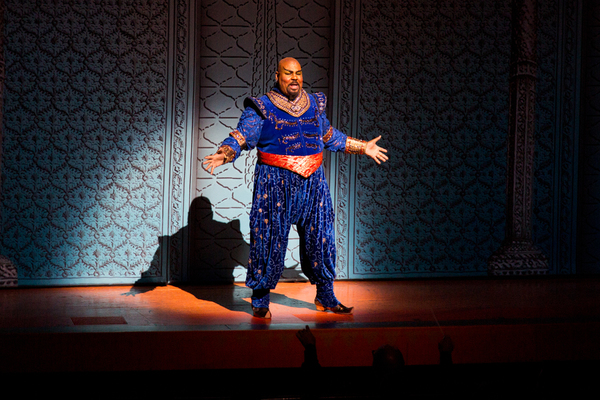 James Monroe Iglehart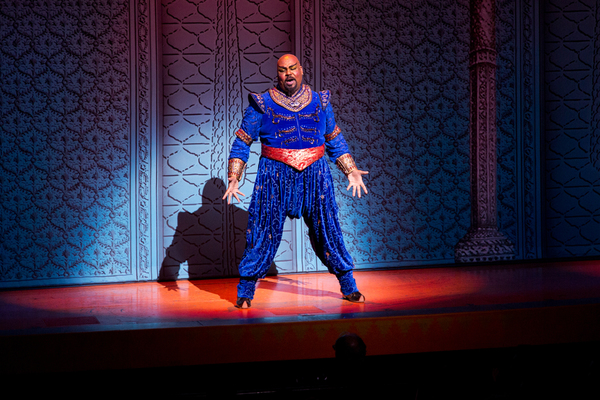 James Monroe Iglehart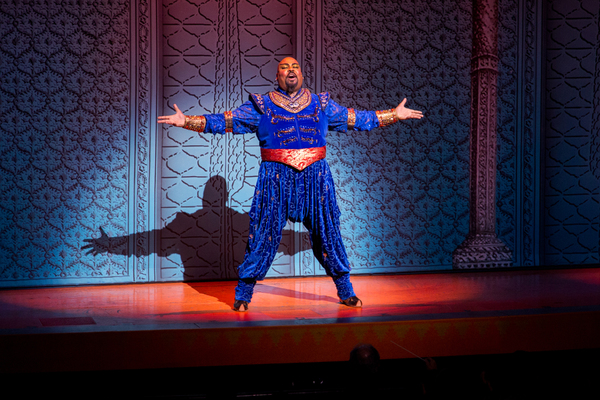 James Monroe Iglehart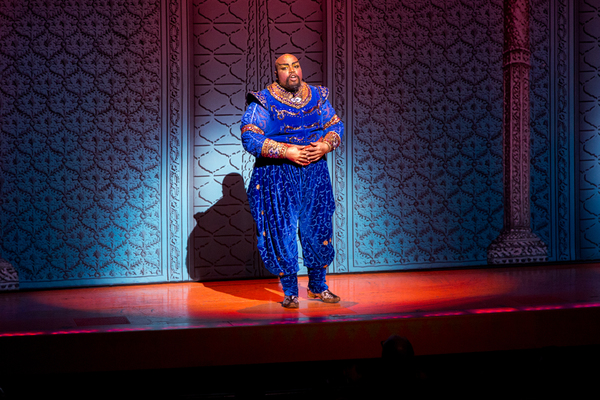 Juwan Crawley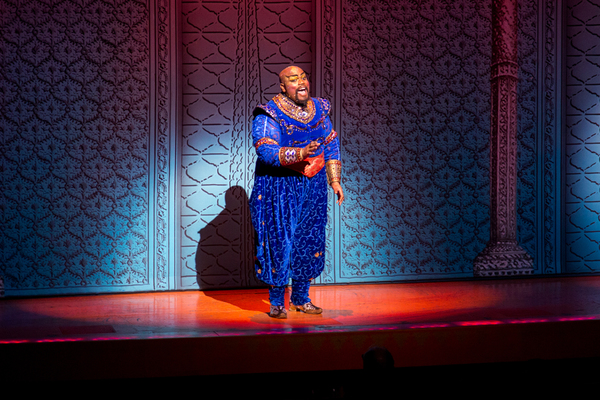 Juwan Crawley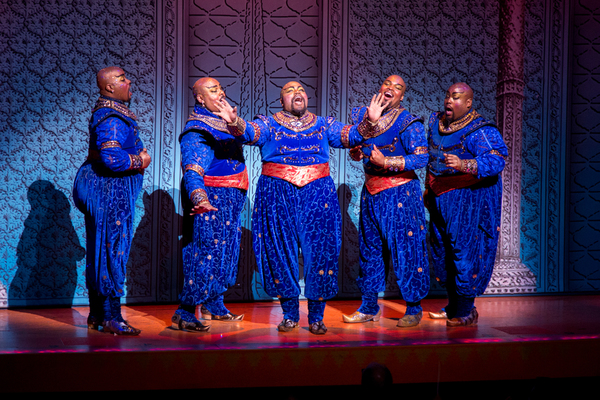 Deonte L. Warren, James Monroe Iglehart, Juwan Crawley, Michael James Scott, Major Attaway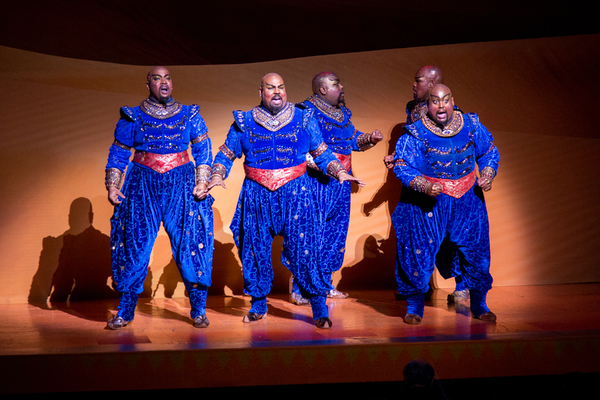 Deonte L. Warren, James Monroe Iglehart, Juwan Crawley, Michael James Scott, Major Attaway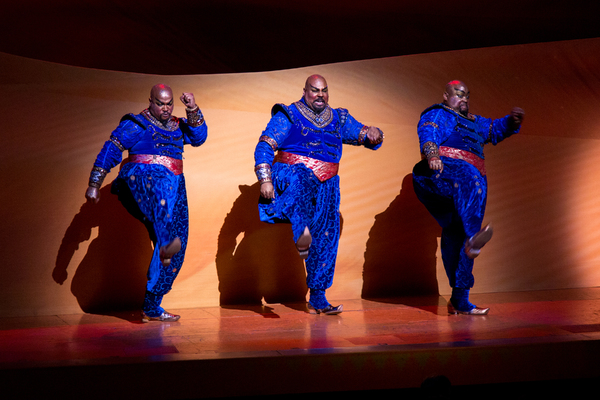 Deonte L. Warren, James Monroe Iglehart, Major Attaway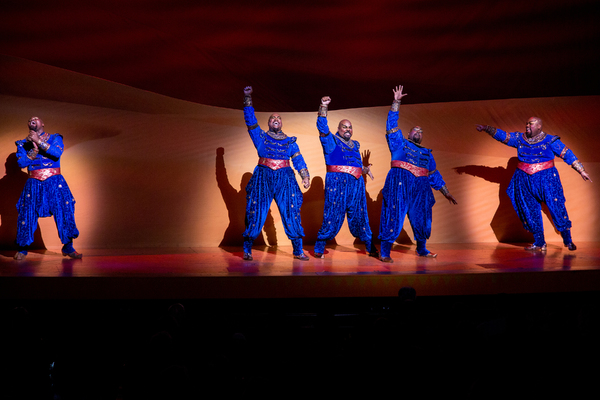 Michael James Scott, Deonte L. Warren, James Monroe Iglehart, Major Attaway, Juwan Crawley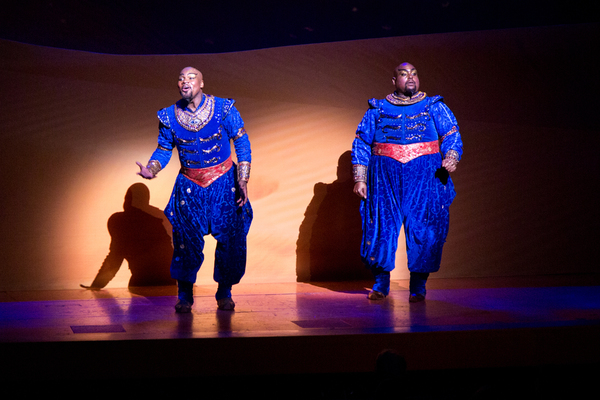 Michael James Scott, Major Attaway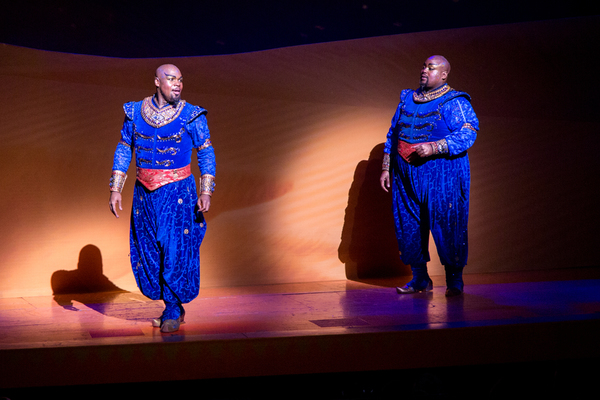 Michael James Scott, Major Attaway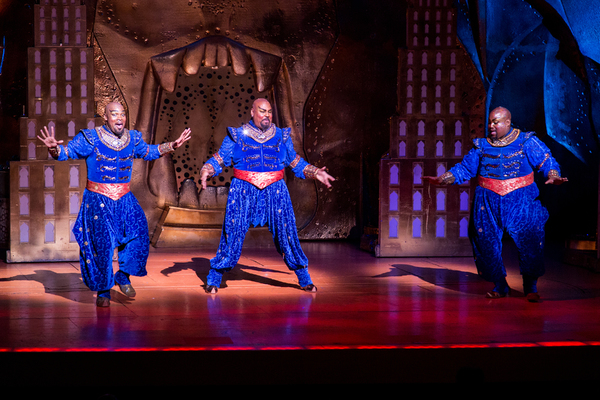 Michael James Scott, James Monroe Iglehart, Major Attaway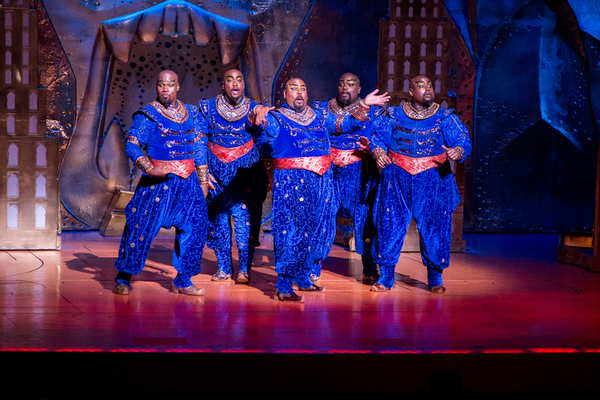 Michael James Scott, Deonte L. Warren, James Monroe Iglehart, Juwan Crawley, Major Attaway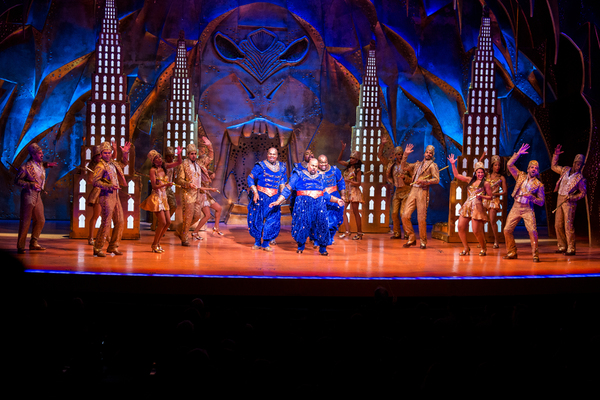 The five Genies and the cast of ALADDIN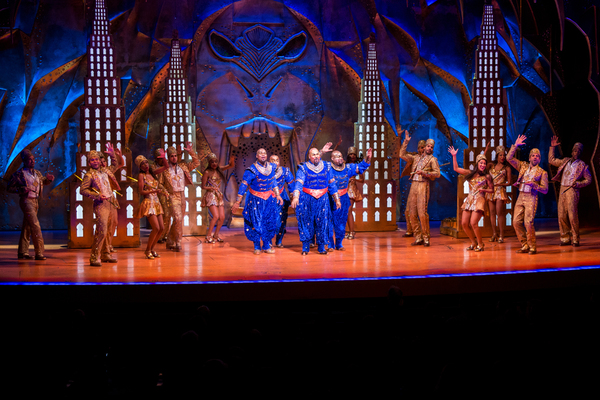 The five Genies and the cast of ALADDIN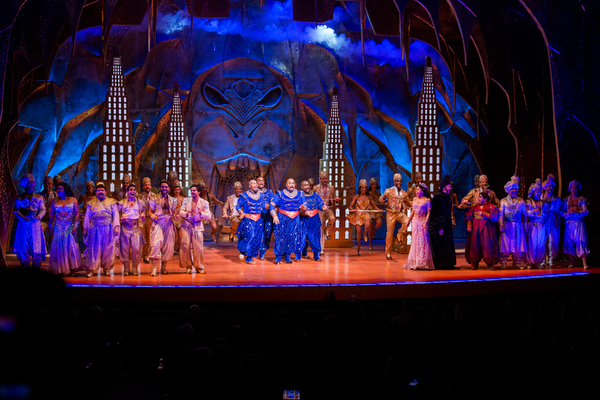 The five Genies and the cast of ALADDIN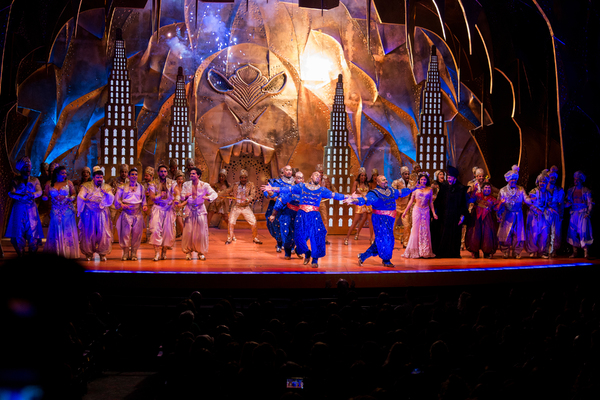 The five Genies and the cast of ALADDIN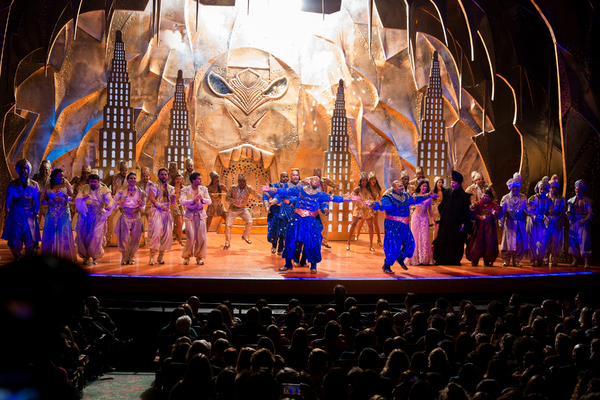 The five Genies and the cast of ALADDIN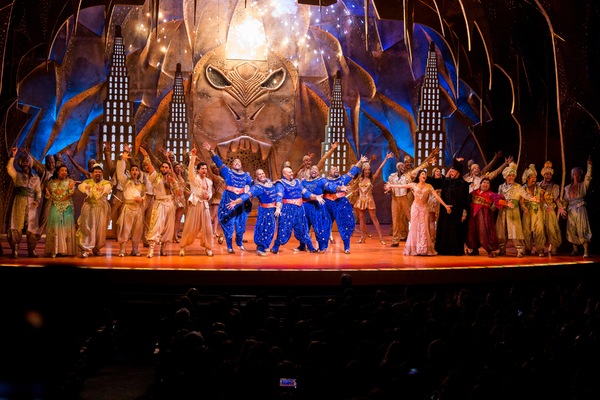 The five Genies and the cast of ALADDIN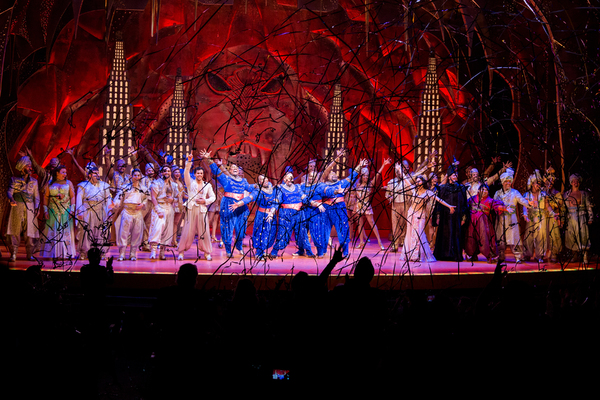 The five Genies and the cast of ALADDIN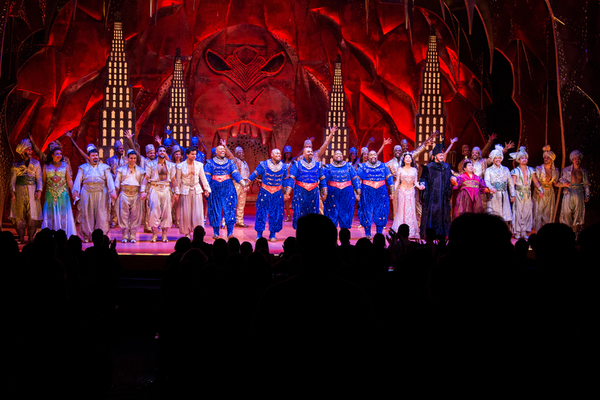 The five Genies and the cast of ALADDIN