Click Here for More Articles on NEA
Petitions to Save NEA Still Broken, White House Says 'Signatures Are Being Captured'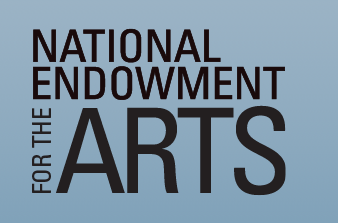 As BWW previously reported, the Trump Administration plans to reduce federal spending by $10.5 trillion over the next 10 years. Along with significant cuts to the departments of Commerce and Energy, Transportation, Justice and State, the administration also plans to eliminate the National Endowment for the Arts and National Endowment for the Humanities entirely.
In response, a petition was created on January 21st seeking to preserve the National Endowment for the Arts. In order to receive a response from the White House, the petition must reach 100,000 signatures by February 20, 2017.
Since it was created, there have been many reports from signees that the petition is not counting signatures. The count has grown significantly from its original numbers (in the mid-40s last week), showing 30,543 signatures as of today. But the "share with others" link also continues to take many users to an error page.
Variety writes that the entire "We the People" section of WhiteHouse.gov seems to be broken, citing a petition to remove Steve Bannon from the National Security Council that shows just one signee. In fact, petitions created after January 22nd are not reflecting any new signatures, aside from the creator of the petition itself.
According to BuzzFeed, a White House spokesperson said "the signatures are being captured. Because of high volume they're having to change how they're being captured."
So, while these technical issues are resolved, where can you sign to make a difference? A Change.org petition is circulating, with 32,719 signatures toward its 35,000 goal.
The Tony Award winning National Endowment for the Arts was created by an act of the U.S. Congress in 1965 as an independent agency of the federal government. Its purpose is to promote and strengthen the creative capacity of communities by providing all Americans with diverse opportunities for arts participation. Click here to learn more about how the National Endowment for the Arts benefits theater across the country.